The FIA's move to put Formula 1 drivers at risk of receiving fines of up to €1million has been labelled as "obscene" and "ridiculous" by drivers.
For the first time in 12 years, the FIA has altered the cap on the maximum possible fine for F1 drivers that race stewards can impose.
While it previously stood at €250,000, the FIA decided to quadruple that figure during its World Motor Sport Council meeting on Thursday as it believed the previous limit "didn't reflect the current needs of motorsport".
The move has led to surprise and discontent among drivers with Grand Prix Drivers' Association (GPDA) director Russell among the most vocal critics.
"I think it's pretty ridiculous that a driver could be fined a €1million," he said on Thursday at Austin.
"In my first year of F1 [in 2019 with Williams] I was on a five-figure salary and actually lost over six figures in that first year from paying for my trainer, flights, paying for an assistant, and that's probably the case for 25% of the grid.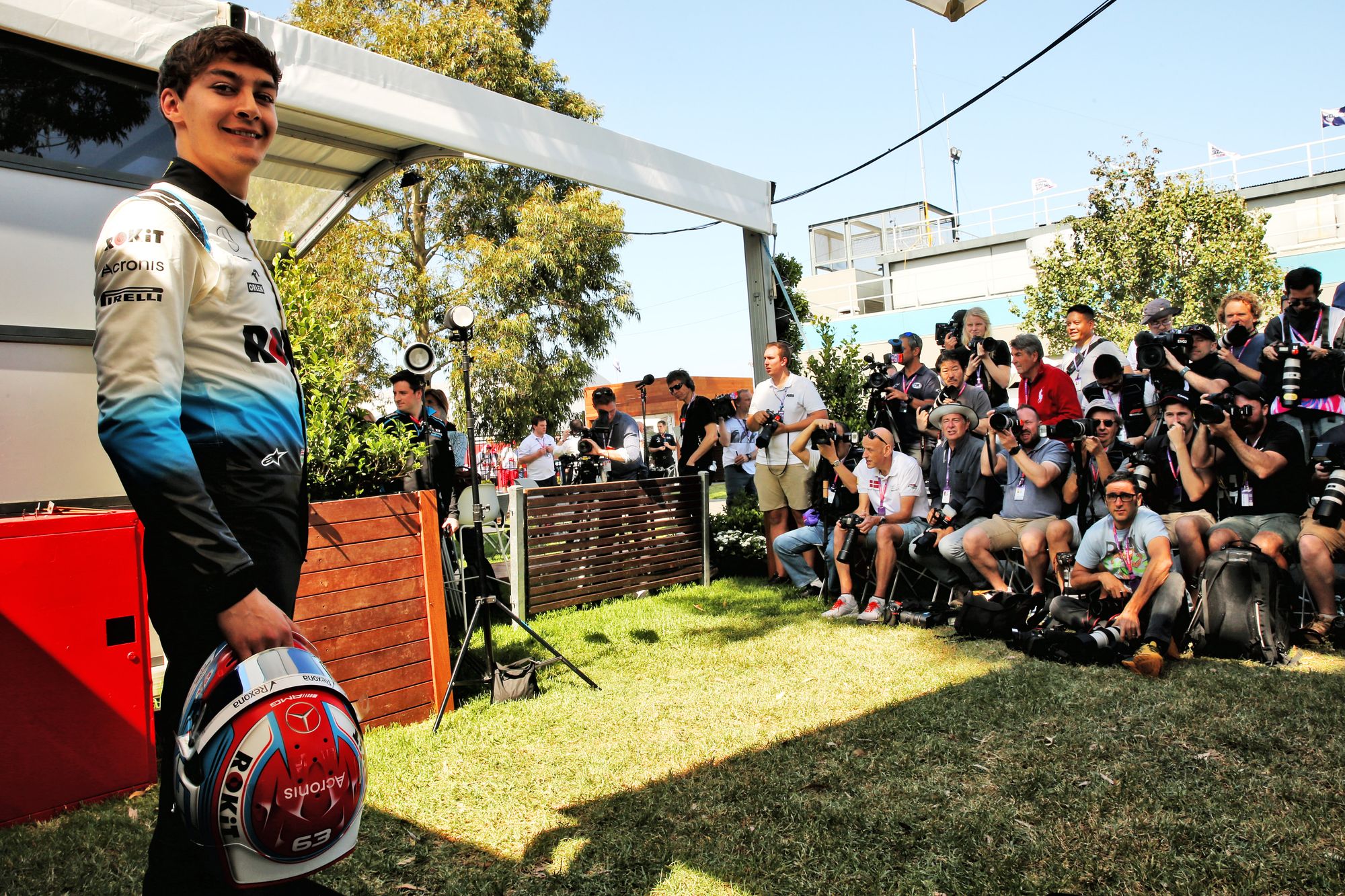 "We're doing what we love so we're not complaining about that but if you take a year one driver who probably is losing by the end of the year €100,000 because of the investments he has to make and fine him €1million, what's going to happen?
"We've requested before from the FIA to hear where these fines are going towards, what causes they're going to. They need to be reinvested into grassroots but so far we've had no response on where that's going.
"We'd love to get some clarity and transparency. If they truly believe a €1million fine is worthwhile and it's going to reinvest into the sport then maybe one of the drivers who has been paid a lot is happy to pay that fine but it seems obscene."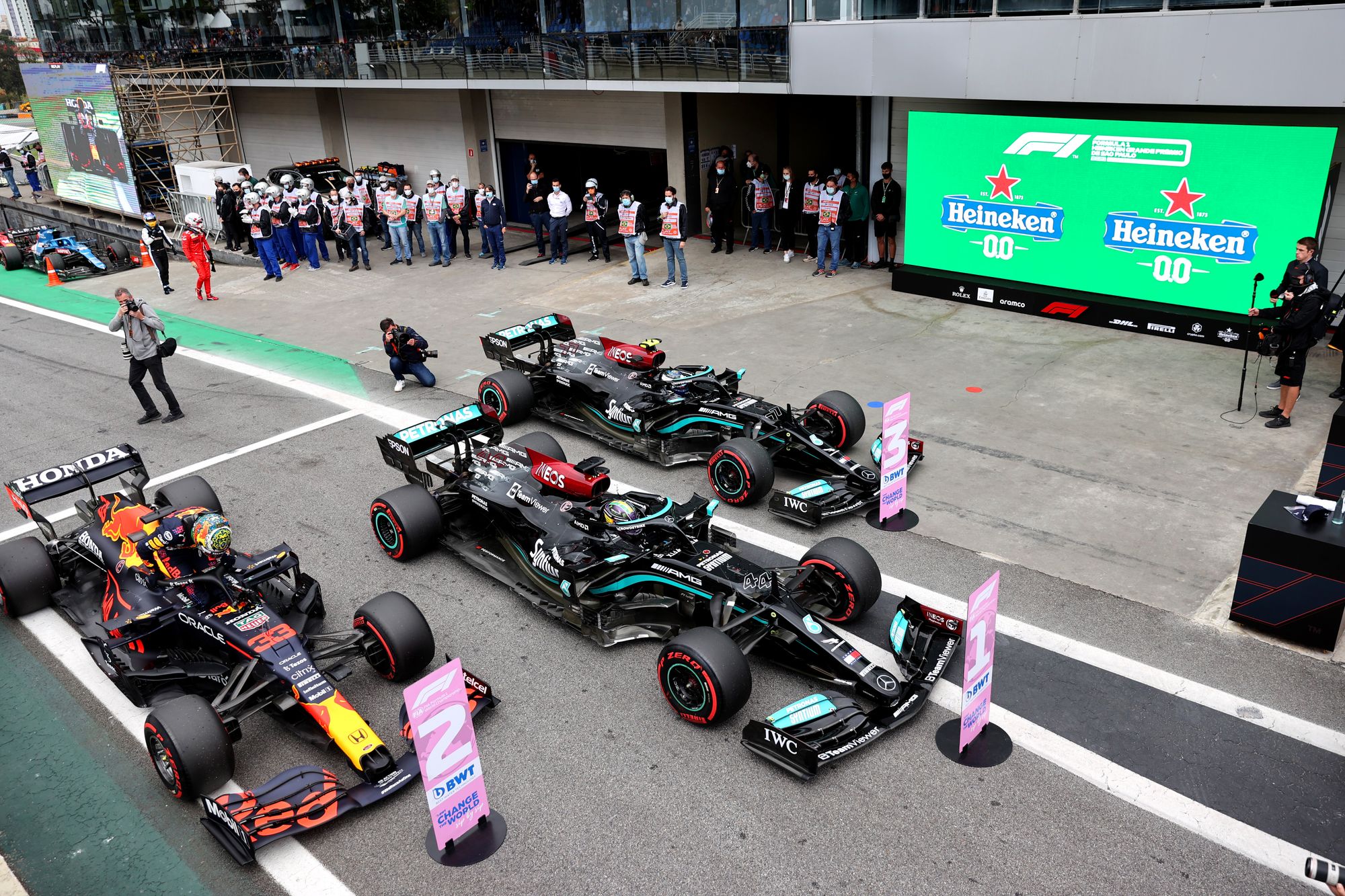 Among the most high-profile fines in recent years was Max Verstappen's €50,000 fine for touching the rear wing on Lewis Hamilton's Mercedes after qualifying at the 2021 Brazilian Grand Prix.
"If touching a rear wing is 50k I'd like to know what €1million is. Maybe then we can also sponsor the bottles of wine. I'll get ready," Verstappen joked in the press conference.
Sitting alongside him Charles Leclerc, Kevin Magnussen, Daniel Ricciardo and Hamilton all expressed surprise over the move and confusion at what could warrant a €1million fine.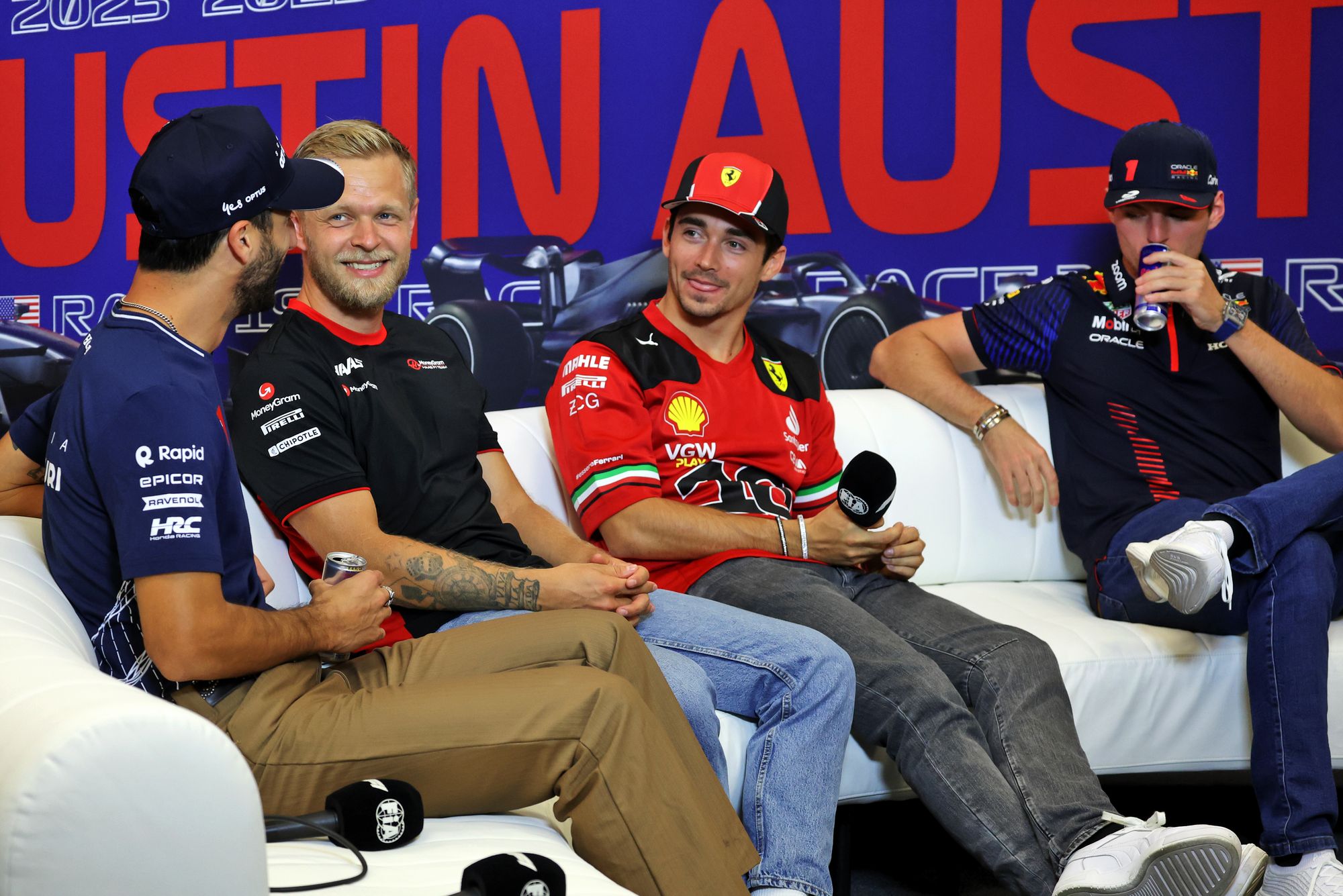 Magnussen said it "sounds ridiculous" and joked "I'd disappear never to be found again" if handed such a fine.
Hamilton echoed his Mercedes team-mate Russell's point that there should be clarity on where the fine money ends up.
"When it comes to things like this, we need to be thinking about the message that sends out to those who are watching," Hamilton said.
"If they're going to be fining €1million, let's make sure that 100% of that goes to a cause.
"There's a lot of money in this whole industry and there's lots more we need to do in terms of creating better accessibility and diversity and more opportunities for people who wouldn't normally have a chance to get into a sport like this.
"There's so many causes around the world, [if the fine goes to those causes], that's the only way they'll get that €1million from me."
When Hamilton was investigated for missing the end-of-season FIA gala after his heartbreaking 2021 title loss, he agreed on a deal with new FIA president Mohammed Ben Sulayem to pay a €50,000 fine that was donated to "support a student from a disadvantaged background in achieving an educational qualification in motorsport".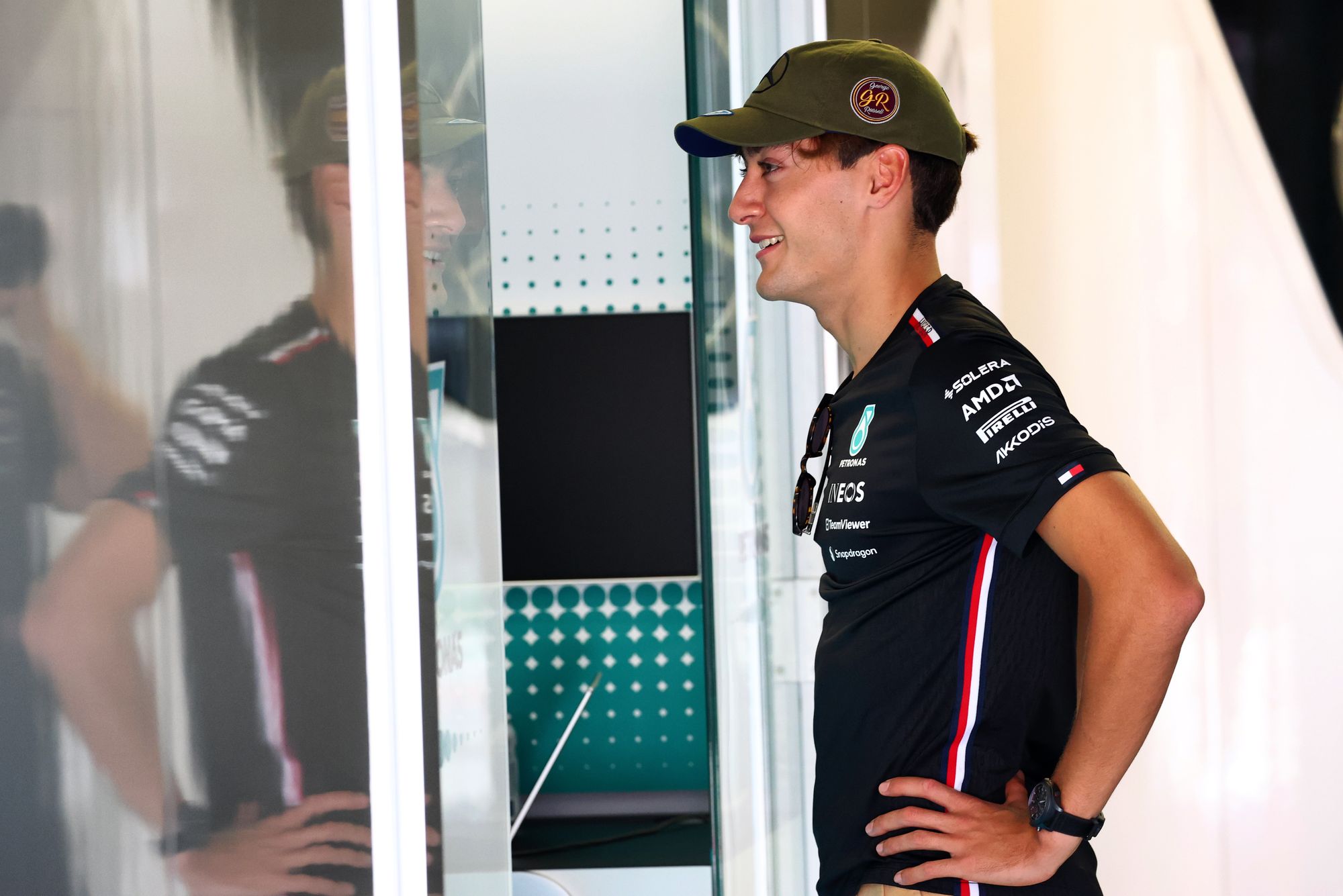 Russell said there was "no doubt" that he'd be raising the issue in the next drivers' briefing.
"We just want transparency and understanding. Already the fines are getting out of control, how Verstappen was fined 50,000 for touching a car, Lewis been fined 50,000 [for crossing track in Qatar, €25,000 of which is suspended]," Russell added.
"It feels like these numbers are being plucked out of the air. It doesn't make our sport very....not sure what the word is here..but there's a lot of greater global issues going on here. So much poverty around the world, how a federation can just make up these fines, six-figure, seven-figure [fines]."
He estimated that 40% of the grid earns less than the maximum fine in a single season.
Williams driver Alex Albon suggested the change was only targeting the three or four drivers who could afford to pay it.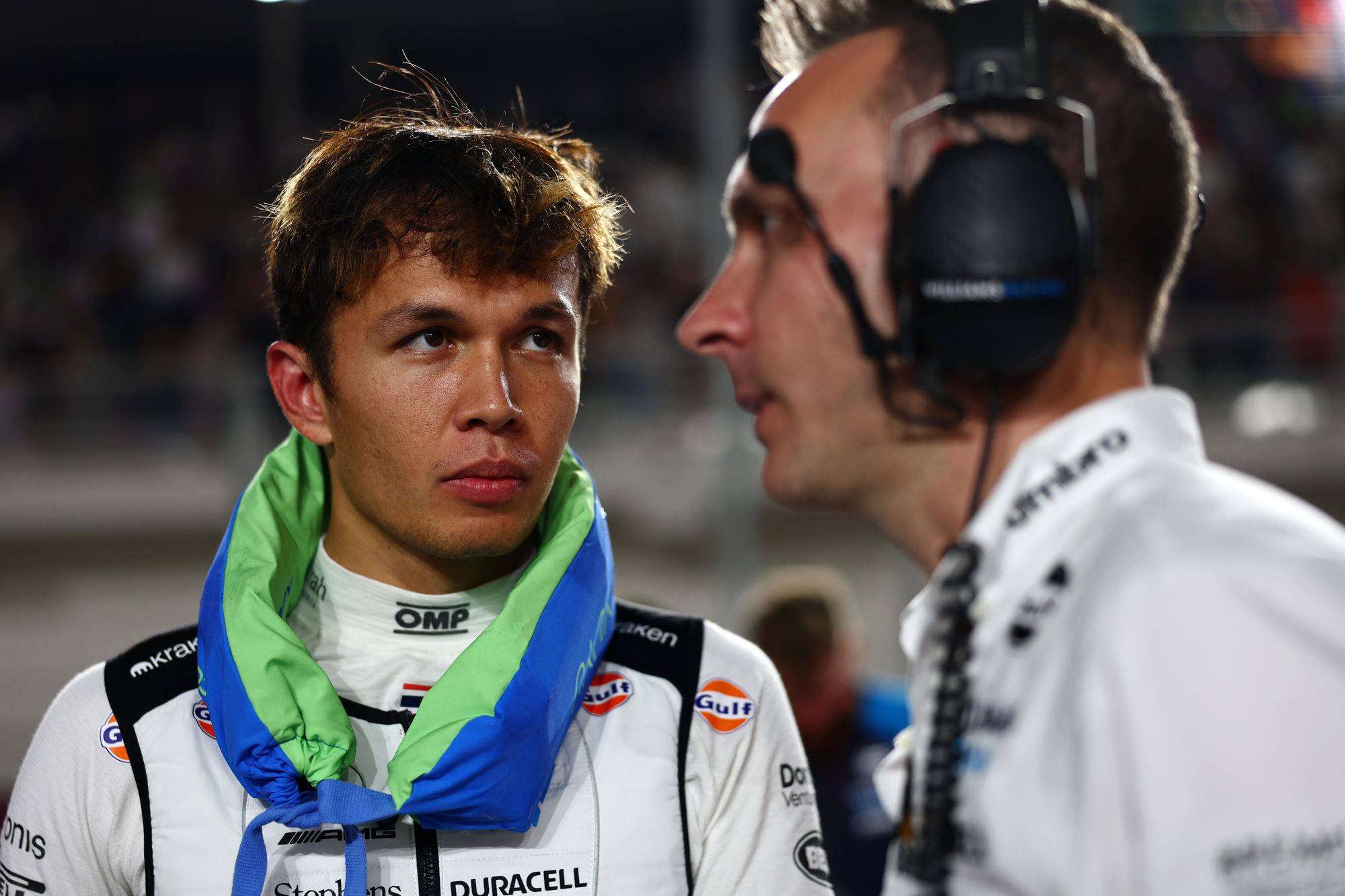 "I wonder how it's going to work out because there is such an unknown knowledge about the sacrifices F1 drivers make," Albon said.
"We are quite popular people, we travel around the world a lot, we get noticed a lot, we do need a group of people around us in a lot of cases. People wouldn't realise, especially the first two, three, four years of being a Formula 1 driver the salaries are nothing like what people actually think they are.
"It would be a tough fine if you were to get into debt for it. We already pay our superlicene fees, which are already extremely expensive [although some teams cover this].
"I don't know a sport where you have to pay yourself to enter it, that in itself seems a bit different to most sports.
"If they are going to raise that to €1million then they are in some ways targeting three or four drivers because no one else could actually afford that."
Like many of his contemporaries, the first Fernando Alonso heard about the increase was during his media session at Austin.
"Sounds not appropriate", was Alonso's initial verdict.
"We are in a sport that's already considered very elite, very closed. We're raising topics about sustainability, the environment and we're trying to do all our part on becoming more accessible and a sport for everything like that.
"When you put these big numbers on, it seems not right."