Daniel Ricciardo's return to the Formula 1 grid with AlphaTauri was all about selling himself to Red Bull as a Sergio Perez alternative in its senior team.
So it was impossible not to compare Ricciardo's breakthrough Mexican Grand Prix weekend - fourth on the grid and seventh in the race - with Perez crashing on the first lap of his home race in a failed move on Charles Leclerc.
Red Bull's insisted so far that it's committed to Perez through the last year of his current contract in 2024.
Should the events of Mexico City change that? Or is it too soon to judge Ricciardo's comeback properly?
Here are our writers' thoughts on the Perez/Ricciardo comparison this weekend.
PEREZ'S REASONING WAS MORE DAMNING THAN HIS DRIVING
Glenn Freeman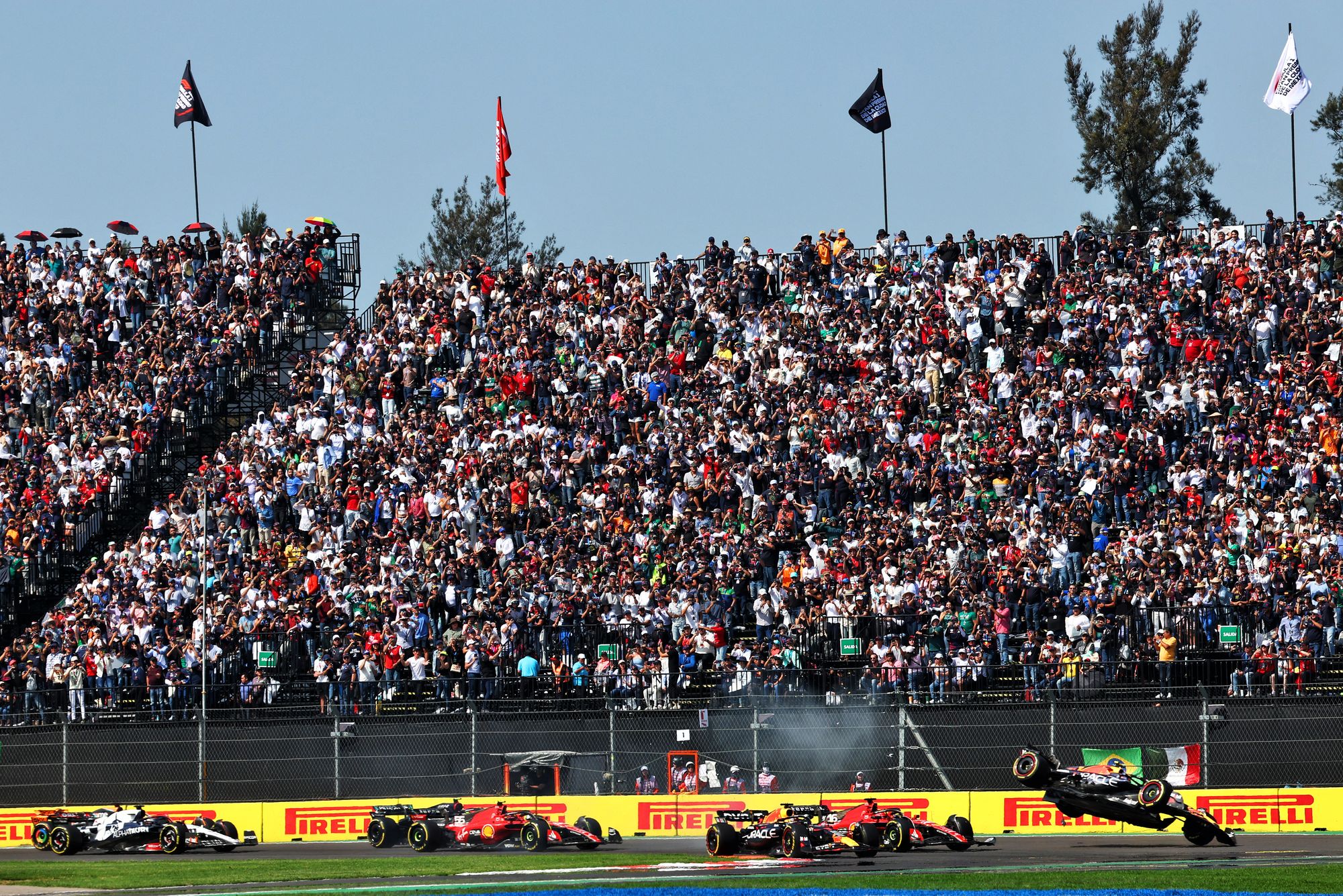 Beyond the error itself, what's concerning is Perez's logic behind it.
The notion that he had to go for it because it's his home grand prix - and that he wouldn't have been able to forgive himself if he'd finished on the podium but passed up the chance to take the lead at the start - isn't a sign of someone showing the level of rational thinking you need to race for the top team in F1 at the moment.
Clearly Perez was caught up in the hysteria of his home race on the run to Turn 1, and maybe he was still playing up to that in interviews afterwards.
But I'd be curious to know if he really feels that way in private, and if so, what his Red Bull bosses would think when they hear a driver talking like that.
I have some sympathy for Perez at this race every year. Yes, the adulation of your home crowd is great, but the whole Mexican GP week must be incredibly draining for him. And it looks like the weight of expectation got the better of him this time.
PREPARE TO MAKE THE CHANGE FOR 2024
Josh Suttill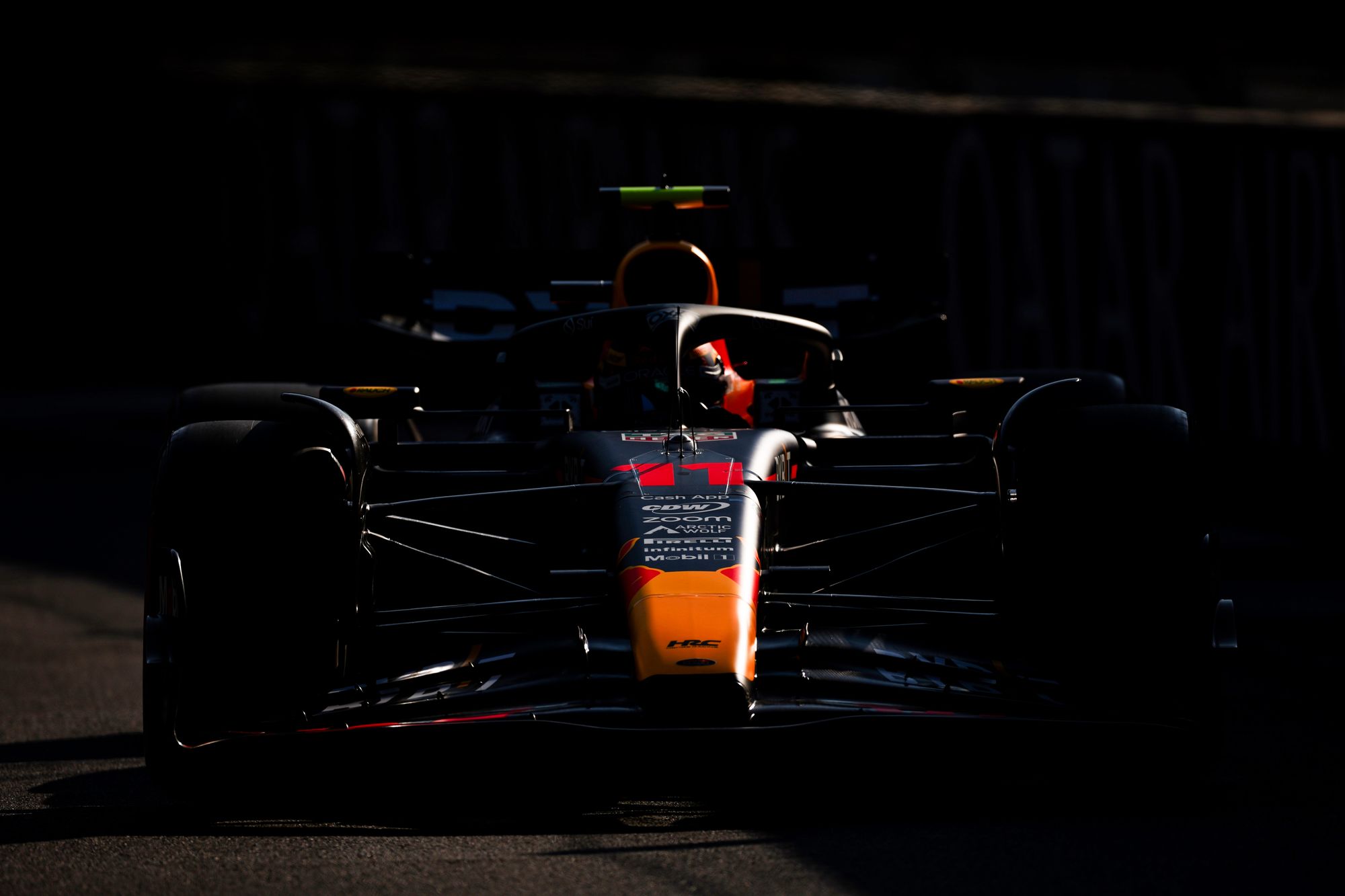 Red Bull never hesitates when it comes to making sudden driver changes and 2024 should be no different.
Yes, Perez has a valid contract for next year but so did Ricciardo at McLaren this year.
McLaren took what at the time looked like brutal action but one year on nobody can doubt it wasn't 100% the right call for everyone involved - and a similar reaction would follow Red Bull doing the same with Perez.
If Ricciardo can maintain this level across Brazil, Las Vegas and Abu Dhabi then what more confirmation does Red Bull need that he's ready to partner Max Verstappen again?
If he can come in at this level off the back of both an injury hiatus and a bruisingly bad McLaren stint, then we know there would be even more to come with a proper winter of preparation.
You're pre-empting a mid-season swap next year and instead giving Ricciardo a proper winter to embed back into the senior team.
Perez has improved but we know his ultimate level and it's not up to par with what Ricciardo has already shown on his comeback. Let's end this after Abu Dhabi. Let Perez move onto pastures new, get Ricciardo back to where he never should have left five years ago and give Liam Lawson the 2024 race seat he deserves.
PEREZ IS JUST MAKING HIS SITUATION WORSE NOW
Scott Mitchell-Malm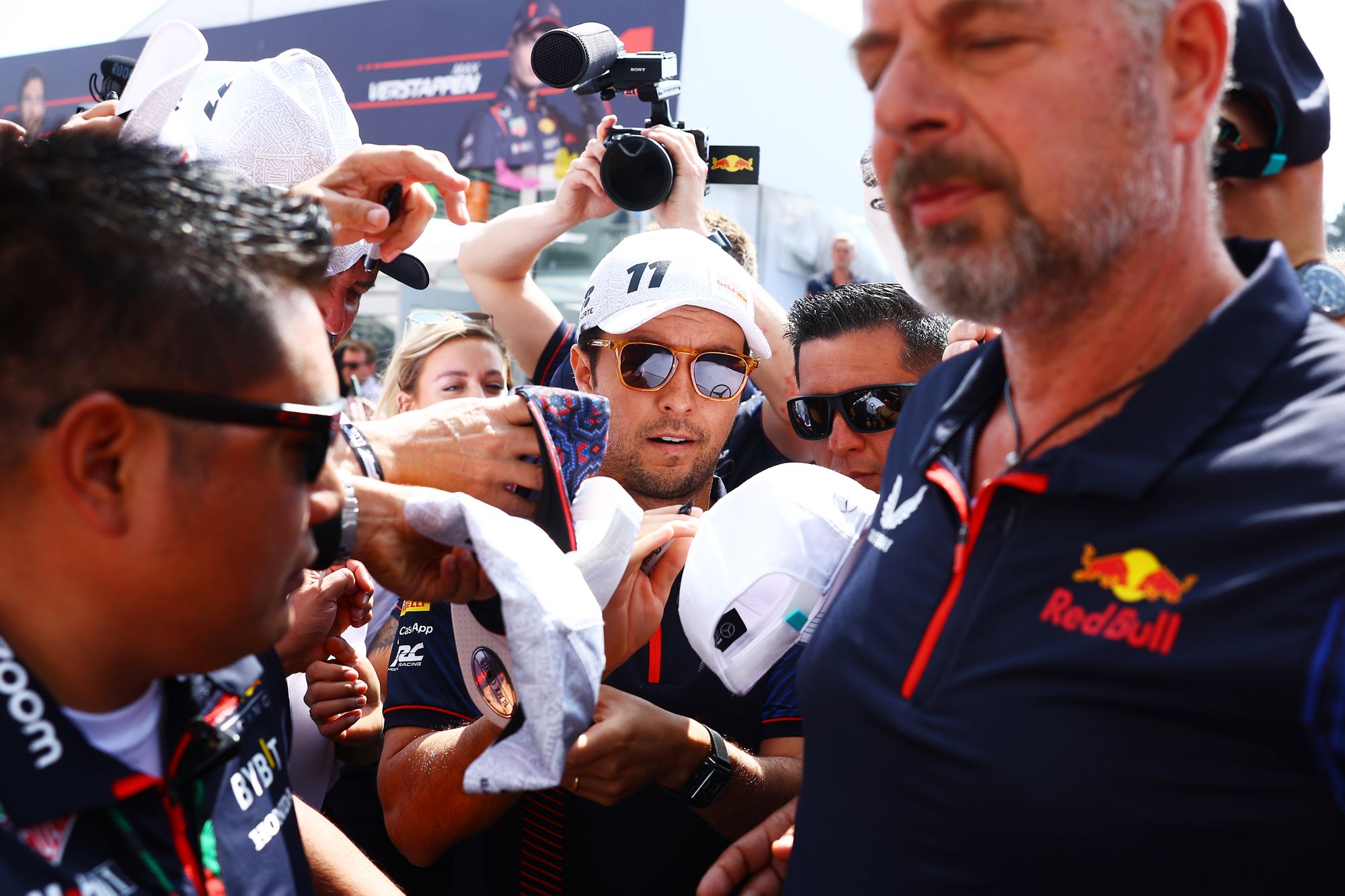 Look, it's understandable. I get why this happened. Checo's heart ruled his head as he saw the chance to go for glory in front of his home fans. If he has any doubt about whether he'll have this drive next year, if he thought it was on, if he thought maybe he could hold off Verstappen if he just grabbed track position…like I say, I get it.
But he's such an experienced driver and he knows this is a race he'll almost certainly end on the podium – it just was not worth the risk, and it was badly executed as well.
In doing so Checo's ruined a hard weekend's work for his side of the garage, had another needless accident, and let Lewis Hamilton back into the fight for second in the championship.
Which Red Bull really does care about because the drivers' standings 1-2 has always eluded the team even in all its past title wins. So it's the one goal Red Bull's tasked Perez with in 2023 and if he fails to achieve it that would be hugely underwhelming.
Potentially worse still is the harsh contrast Perez has created for himself with Ricciardo, whose Sunday went as well as it could have. Right when Ricciardo is starting to make a strong case he is getting back to his best, Perez has suffered another low point.
It really was the worst possible time for Perez to implode again. And it's hard to imagine how this weekend could have produced a bigger contrast in their respective cases for being Verstappen's future team-mate.
Whatever Red Bull says about Perez's future, it will pay him off and replace him if it decides Ricciardo is worth the call-up. Perez's 2024 contract won't matter if he is not the best available option anymore. Red Bull's shown its ruthlessness time and time again.
Both drivers are trying to avoid questions about their contest for a Red Bull Racing seat but they'll keep coming thick and fast. It's in Perez's power to stop that from happening but right now he's only making it worse.
THE BIGGEST QUESTION IS WHAT, NOT WHO
Jack Benyon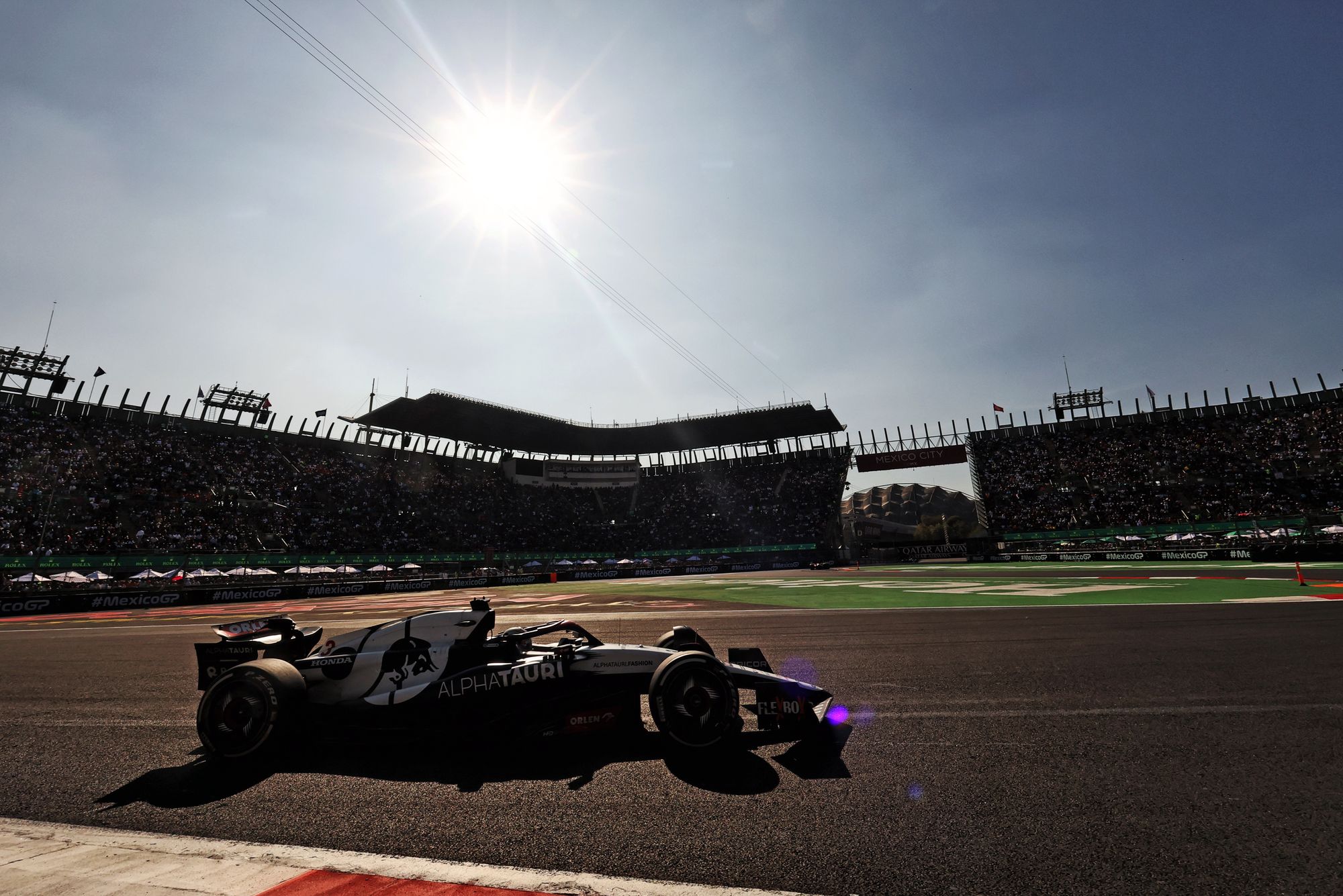 It's absolutely bizarre to me to be calling for a Ricciardo to replace Perez swap already, especially after one decent Ricciardo race. It totally misses the bigger question looming in the background.
How many times have we seen an AlphaTauri driver impress relative to the second Red Bull in the Verstappen era, but then stumble once promoted? Pierre Gasly and Alex Albon are fine examples.
You might argue Ricciardo is a better driver than both of those. And that'd be tough to argue with.
But the bigger question here shouldn't be about getting the best driver available to Red Bull. It should be bagging the best driver suited to Verstappen's style.
As long as it perseveres with giving Verstappen what it wants - and the fact he drives a very difficult car to handle set-up-wise - while many other teams have moved more towards two equal drivers and a balanced car, then it needs a second driver actually suited to that Verstappen knife-edge style.
It amazes me how little driving style is discussed these days when considering driver moves. It should be at the forefront of Ricciardo's mind as he fell foul of it at McLaren.
What's the point of sticking an ill-suited driver in the Red Bull when they'd do better in the AlphaTauri? Make this a more nuanced debate about who is the right candidate for the job.
RICCIARDO'S GOT MORE TO PROVE
Matt Beer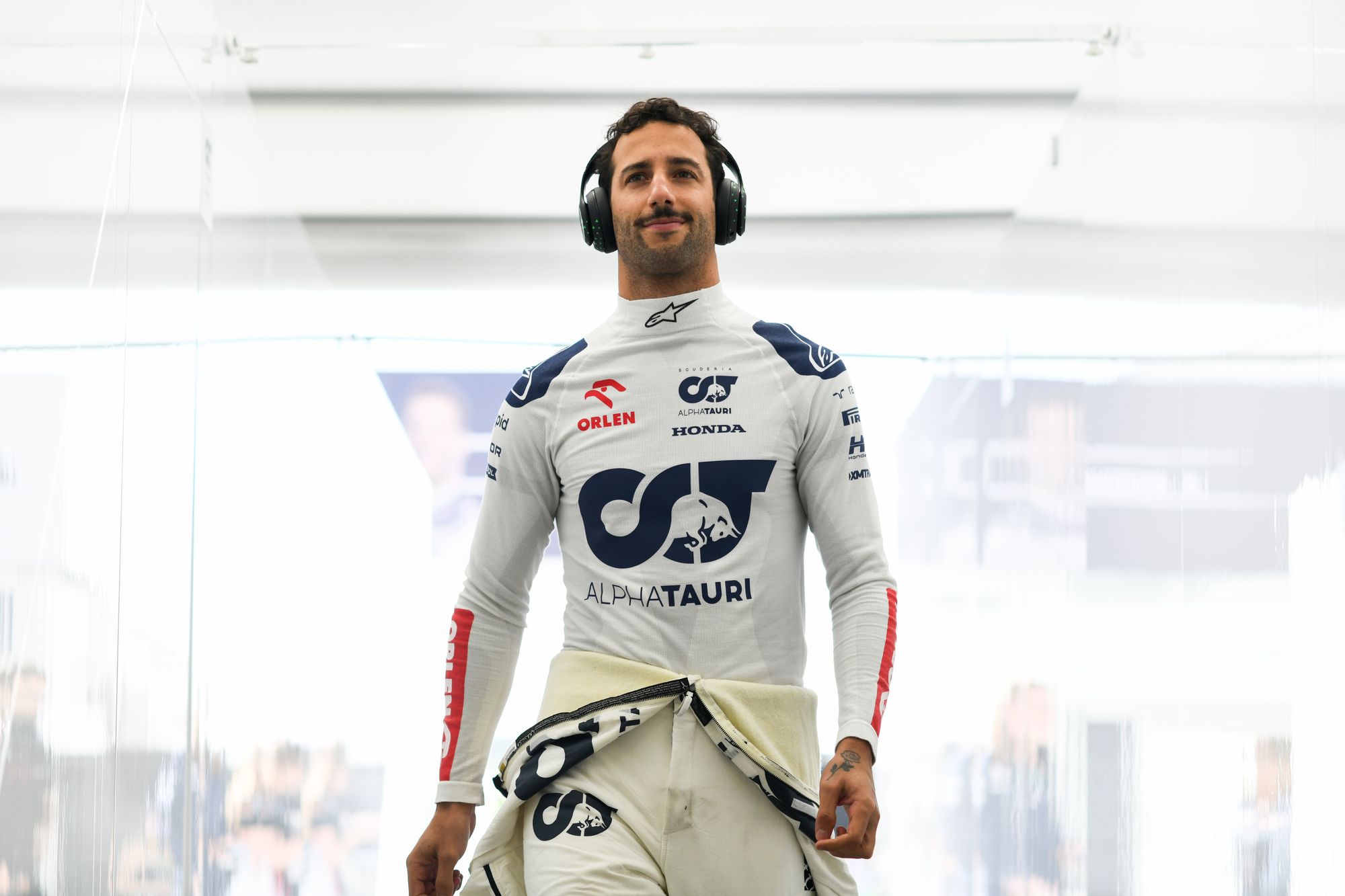 There's now plenty of evidence that Perez - while a logical signing at the end of 2020 - isn't what Red Bull needs in its second car in the medium term.
Is there enough evidence that Ricciardo is the solution to that problem?
As heartwarming as him returning to Red Bull Racing would be, the answer's still no for now.
Don't forget all those days of confused midfield floundering at McLaren were punctuated by a 2021 Italian GP win that now seems totally surreal.
Monza's more of an outlier of a circuit than Mexico City, so there's a higher chance of this form being transferable.
But is a 34-year-old in his 13th F1 season going to be any more than a stopgap solution for that Red Bull seat given this team needs to be readying a successor to Verstappen in case all those hints of a relatively early retirement prove correct?
STILL TIME FOR THE DYNAMIC TO CHANGE
Gary Anderson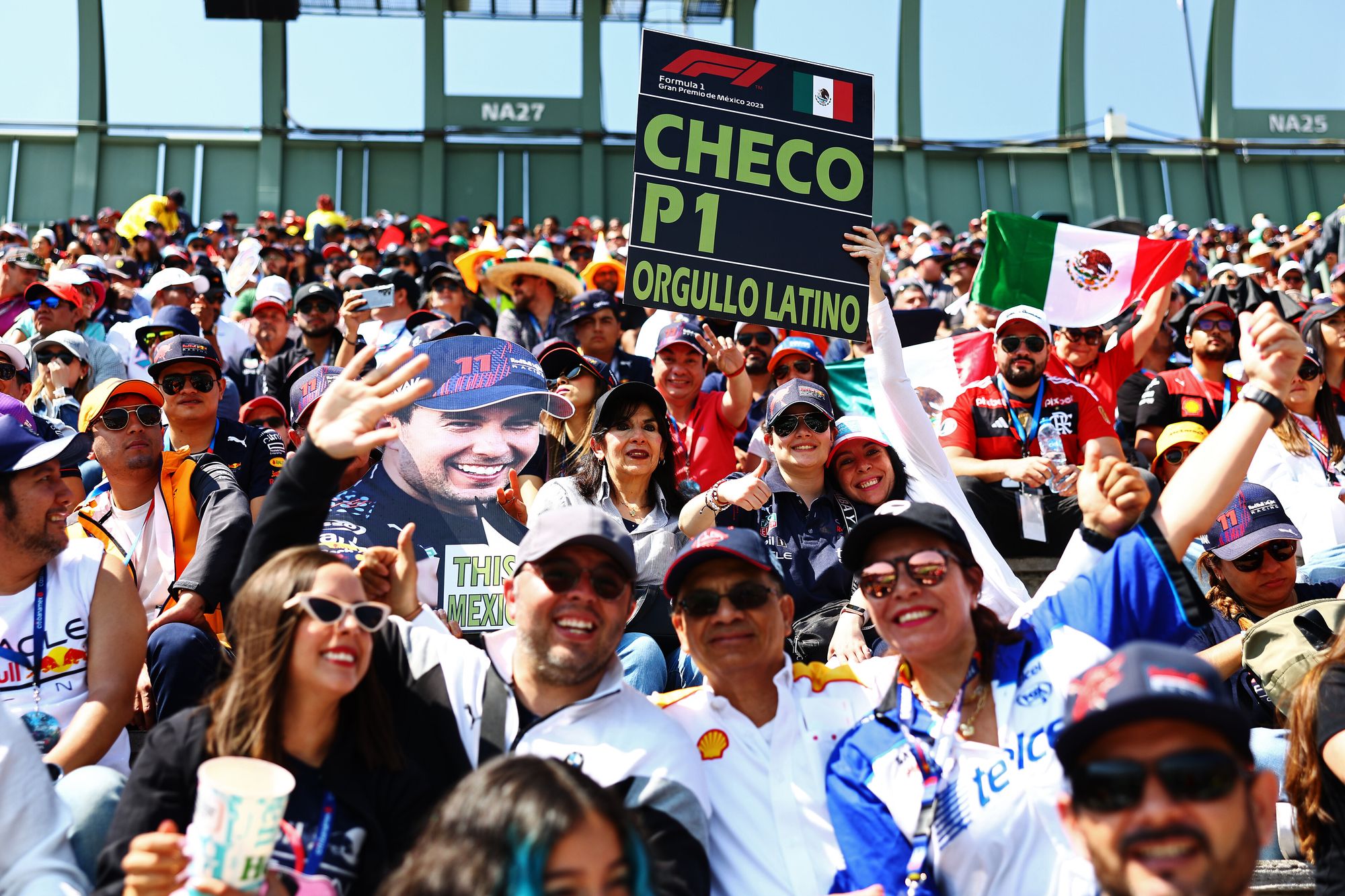 Perez had a bad weekend and his frustration seems to be growing - the speed was there to probably be on the podium, but the patience wasn't and that is something he needs to work on.
As for Ricciardo, he had the opposite weekend, delivering an exceptional qualifying and keeping his nose clean in the race to bring home some well-deserved points. He would probably have felt he deserved a few more but in Mexico he took a step back to what you could call his old self.
That said, it's the old saying 'one swallow doesn't make a summer', Interlagos is just around the corner and it is another different style of circuit so we need to see who can handle the different direction of pressure that both have to cope with at the moment.