There is no good time to have an airborne crash at the first corner of your home Formula 1 race. But no moment could be worse than the one Sergio Perez has endured.
He had just stopped the rot with an OK drive in Austin and produced a genuinely good qualifying performance here relative to Red Bull team-mate Max Verstappen.
It was a potential platform to end a difficult season on a high. His home grand prix would be the perfect place to follow Verstappen home in a likely Red Bull one-two and all but cement second place in the drivers' championship for himself as well.
And it would help keep that pesky Daniel Ricciardo at bay as well, after the man who eyes Perez's Red Bull seat put in such a head-turning (and Perez-beating) qualifying performance for AlphaTauri.
Instead, Perez's briefest of mini-revivals has been instantly undone by him crashing out at the first corner, while Ricciardo looked odds on for a strong points finish in the grand prix having run ahead of several faster cars for a lot of it, until a mid-race red flag threw a curveball.
But Perez was not part of that restart. After limping back to the pits with a badly damaged car, his race was run, the defining image being his car going airborne after he over-aggressively and clumsily left Charles Leclerc no space while trying to make it three-wide on the outside of Turn 1.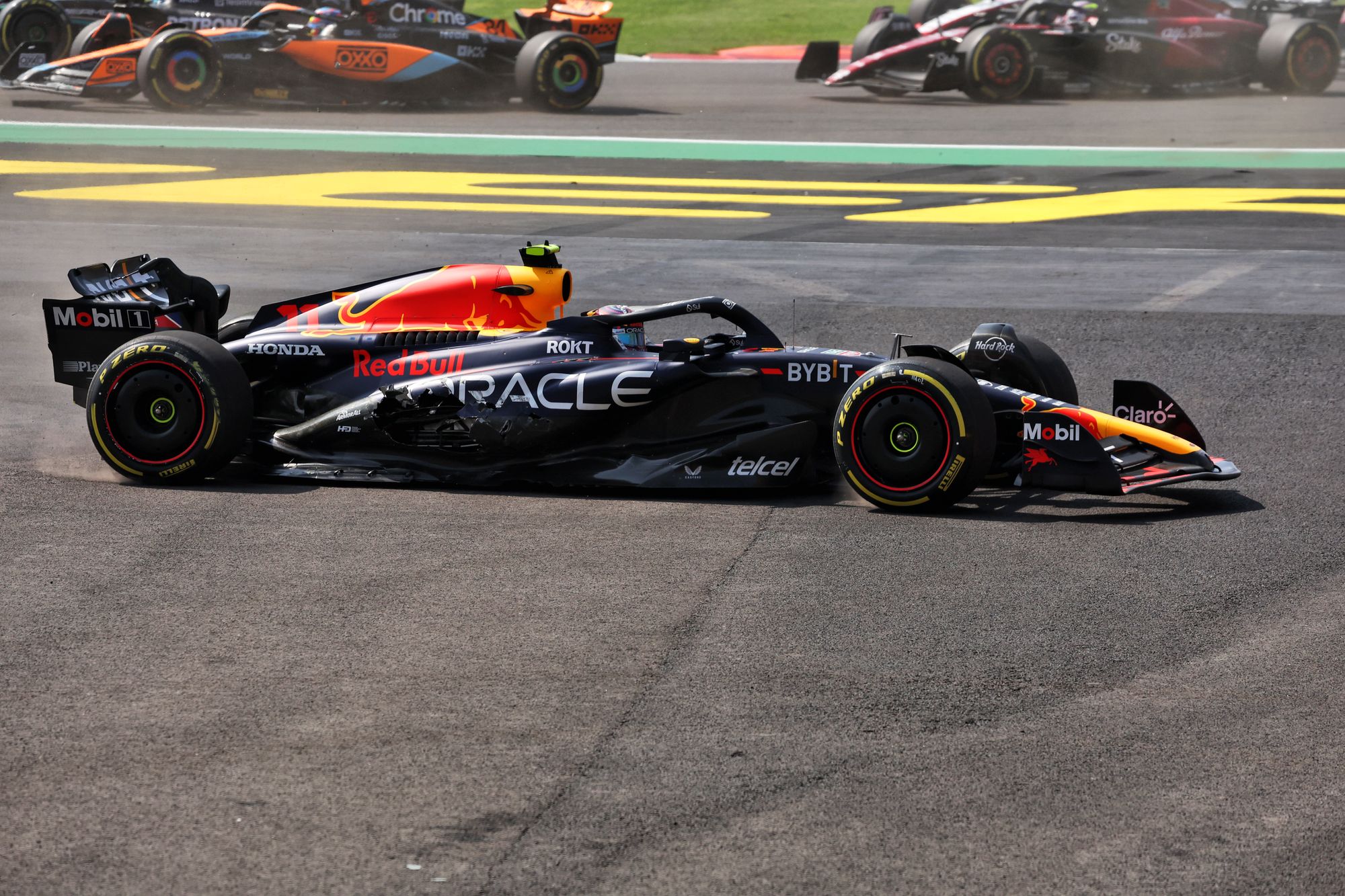 His heart ruled his head, he ruined a hard weekend's work for his side of the garage, and he's let Lewis Hamilton back into the fight for P2 in the championship. You might not care about that last point, but Red Bull really does.
It keeps emphasising how much it wants Perez to finish second for a reason: Red Bull's never finished one-two in the drivers' standings before. If Perez fails to achieve the one goal Red Bull needed him to in 2023, given the scale of Verstappen's domination, it would be a significant failure.
Meanwhile Ricciardo's Sunday started as well as it could have been, as he aced everything he was in control of. OK, any decision will be made beyond one single race or grand prix weekend, but if you were Red Bull, who would you be more impressed by right now?
It's well established that Perez can be what Red Bull needs from Verstappen's team-mate. He just hasn't done it enough and the low points are too low, with the Mexico race as bad as it can get.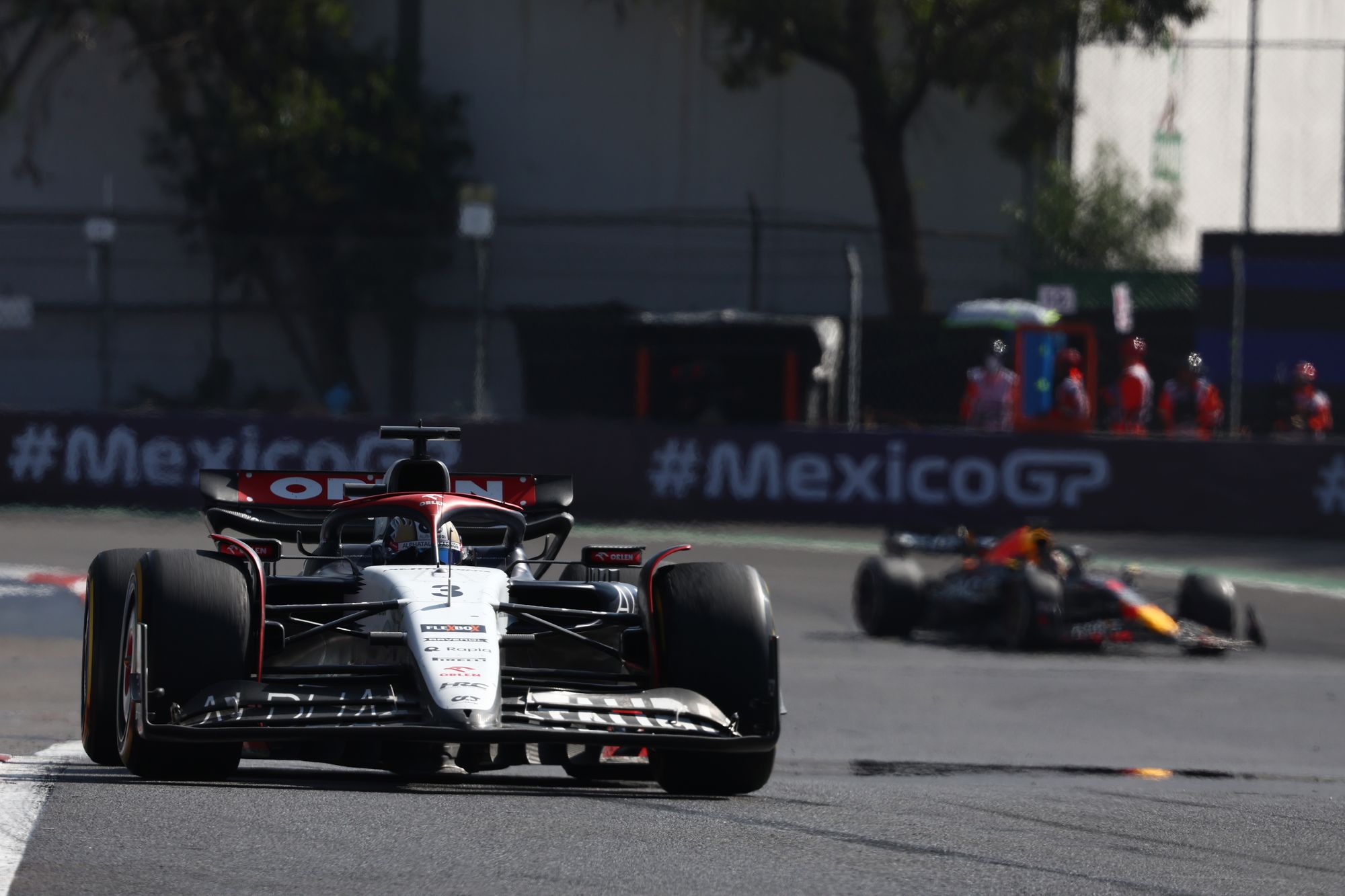 At the same time, Ricciardo is really showing hints he might actually be able to do the job better after all. It's certainly hard to imagine how this weekend could have produced a bigger contrast in their respective cases for being Verstappen's future team-mate. Which is why Perez's act of self-sabotage could have big consequences.
Whatever Red Bull says about Perez's future (he's under contract for 2024) it would be naive to think the team would not act for next year if it gets to the end of this season and genuinely thinks Ricciardo is a cast-iron better option.
If it saw fit, Red Bull would just pay Perez off and replace him. And even if there is zero chance of a Red Bull Racing promotion for next season, Ricciardo's gunning for the drive in 2025.
This is a giant audition for both drivers. One keeps going wrong, one has just got a whole lot better, and Perez has now given everyone - including Red Bull - the ammunition to highlight a very uncomfortable contrast between the two.