Sergio Perez admits with hindsight he could have avoided the "total racing incident" that sent him airborne briefly and resulted in his heartbreaking opening lap retirement at the Mexican Grand Prix.
Perez qualified fifth on home soil but got what he described as the best race start of his season on the track with the longest run down to the first corner on the Formula 1 calendar.
He used that advantage to challenge polesitter Charles Leclerc and Red Bull team-mate Max Verstappen into the Turn 1 right-hander.
Perez attempted to take the race lead around the outside but instead collided with Leclerc and was tipped airborne and off the circuit.
He recovered back to the track but retired at the end of the first lap, ruining any chance of a first win on home soil.
"I had a tremendous start, the gap was there," Perez explained when Sky Sports F1 asked him about the incident.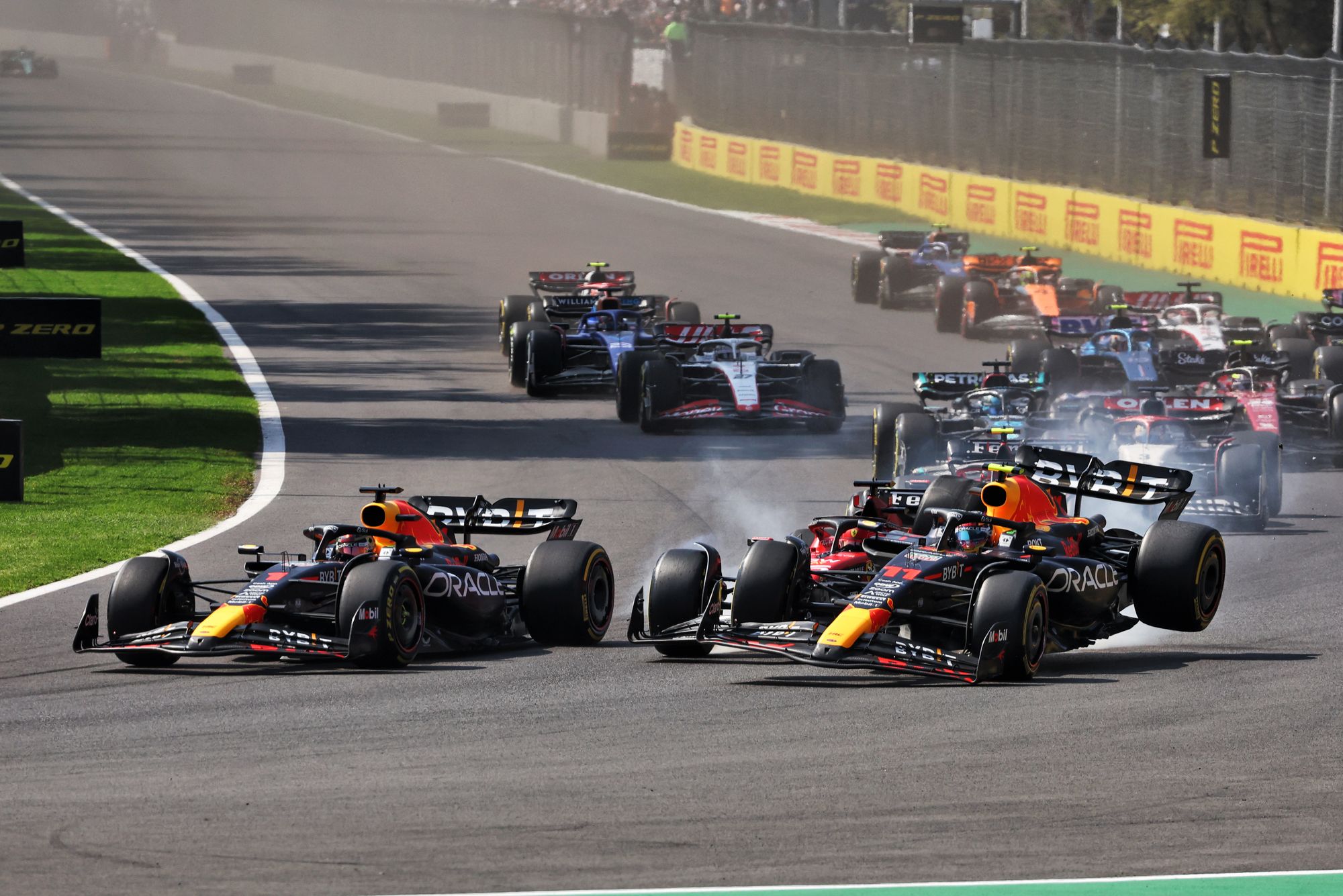 "To be honest since I was starting the race, I'd be really disappointed to be on the podium knowing that I had a chance to go for the lead and I didn't take it. I just went for it.
"I wasn't expecting Charles, he was in middle, and he had less room to manoeuvre and to brake as late as I or Max did.
"I think simply there was no room for three cars.
"It was a total racing incident.
"In hindsight, I should have…I don't know…I shouldn't say that but in hindsight, I should back out and go home."
The interviewer replied with Ayrton Senna's famous "if you no longer go for a gap which exists you are no longer a racing driver" quote in support of Perez to which he replied "especially at your home grand prix and being two times in a row on the podium [in 2021 and 2022].
"I just wanted to give it all, went totally for it. I'm very sad for the end result, to end the race on the first lap at your home grand prix is definitely really sad.
"On the other hand, I'm extremely proud of myself because I gave it my all. We left it all [on the table] the whole weekend. We had probably the best start of the year. We just went for it."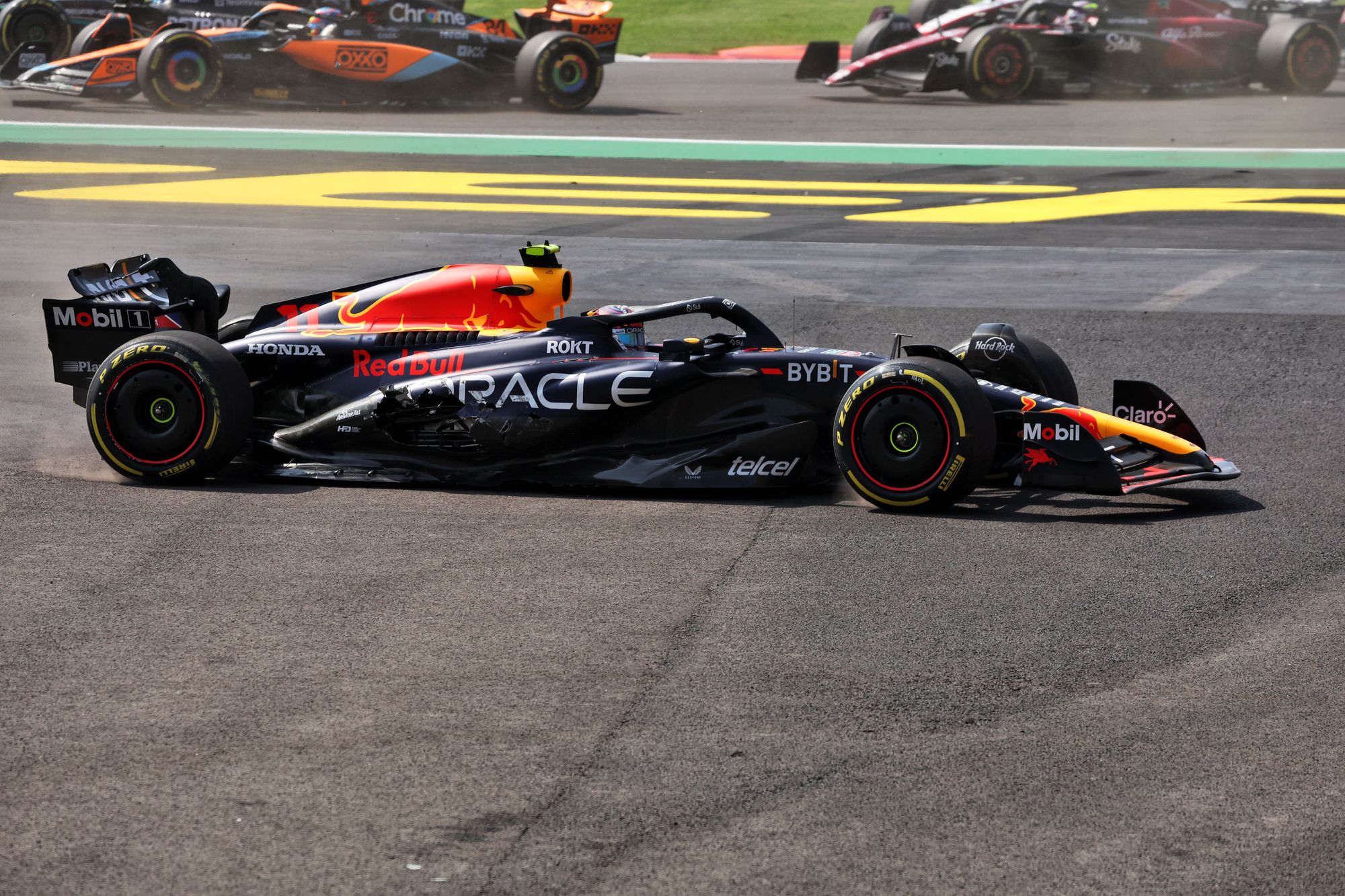 Perez refuted any suggestion his move had anything to do with his recent struggles and the pressure on his Red Bull future.
"The result will come, we're back there. Our pace is there," Perez insisted.
"We knew what was wrong, the results will come. I'm not concerned by it, I'm more sad about it. You see with a lot of drivers, they have bad weekends when they're not fully comfortable.
"You see this weekend from Fernando [Alonso, well out of the points on Sunday before retiring], it's not like Fernando is a bad driver all of a sudden.
"And he struggles to find the pace of the car. This is just part of the game."