The Mexican Grand Prix has been red-flagged at half-distance due to barrier damage from a heavy crash for Kevin Magnussen.

The Haas driver got out of the car unaided after the incident, which looked like it was caused by some form of suspension failure.

Replays showed the left rear corner of Magnussen's Haas appear to buckle as he turned into a right-hander in the fast mid section, sended him slewing into the outside barriers.

The Haas sustained major damage and caught fire. But it's the damage to the wall that has led to the race being interrupted.

Max Verstappen will lead Charles Leclerc and Lewis Hamilton at the restart, having hit the front from third on the grid on lap one.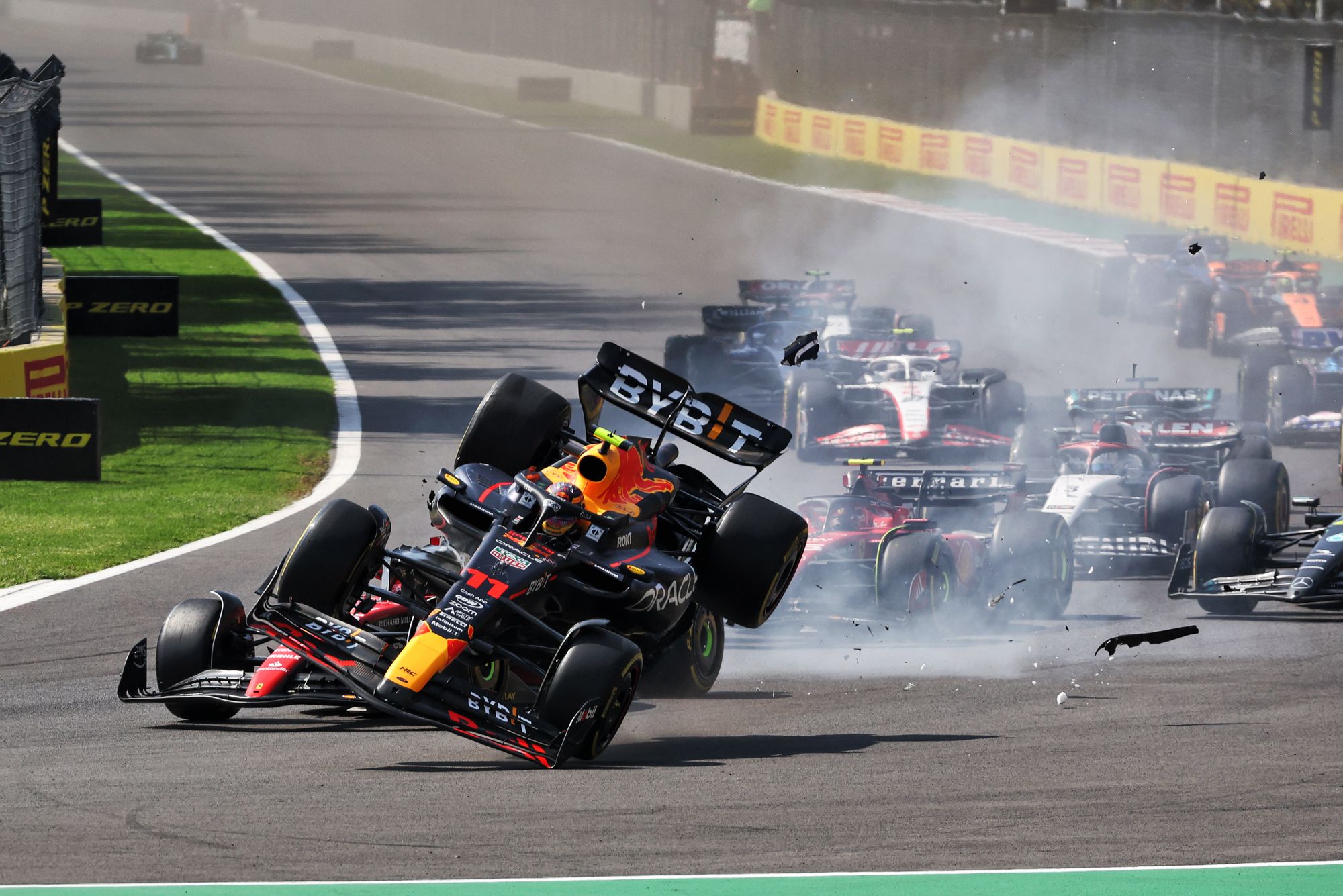 His Red Bull team-mate Sergio Perez tried to follow Verstappen but made contact with Leclerc as he turned in and was sent flying into instant retirement, leaving his home crowd devastated.