Formula 1's off-season has gone into overdrive with major team boss announcements from four different teams.
Alfa Romeo boss Fred Vasseur will replace Mattia Binotto at Ferrari. McLaren's Andreas Seidl heads to Sauber-run Alfa as its new CEO ahead of Audi's arrival and he's replaced at McLaren by Andrea Stella. And that's one day after Williams revealed the shock news that both its team principal and technical director would depart.
But what do our writers make of the switches? Who has won and who has lost?
Here are their verdicts:
I worry for Vasseur
Mark Hughes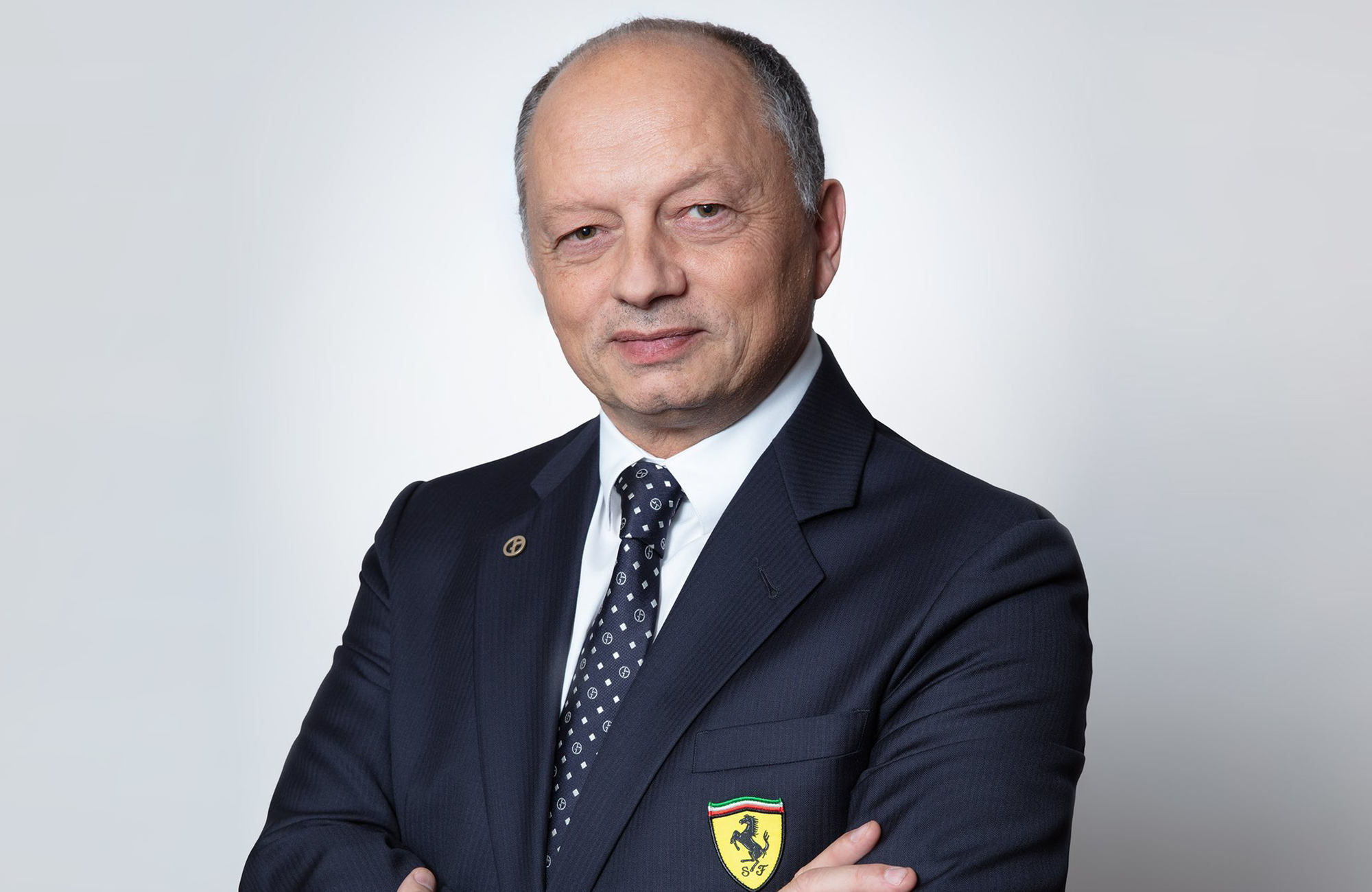 Great call by Sauber to nab Seidl from McLaren. He's calm, very determined and good with people – and will be a great fit when Audi takes over, given his background with Porsche and BMW.
McLaren in turn has done the entirely logical thing in promoting Stella, who is a feet-on-the-ground, highly intelligent engineer now given his opportunity to shine in a bigger role.
Vasseur is, I fear, going to face the exact same problems at Ferrari as did his predecessor Mattia Binotto. In fact, maybe even more so given that his title of team principal and general manager suggests less autonomy than Binotto's team principal and managing director.
I hope I'm wrong because Freddy is a good guy and it's important for F1 that Ferrari is a contender. His problems won't necessarily be in the short-term as the technical programme should be unaffected and looks likely to be very fruitful. It's whether he will be able to get to the underlying problems of the team culture – which is determined from above – and that's a cause for concern.
Williams is behind off-track
Scott Mitchell-Malm
We shouldn't read much into the fact Williams wasn't part of this carefully orchestrated carousel of announcements on Tuesday. That was purely down to the people involved.
But the bit that worries me is that the other three teams have been able to identify their targets and get them on board, whereas Williams either doesn't have a team boss and technical director lined up or has to wait to get that over the line.
Williams doesn't have the appeal required to bag a highly-rated established option like Seidl, or a Vasseur, and clearly, there was no absolutely stand-out internal option a la Stella at McLaren.
In time, Williams may be able to select someone who can match the good case that Ferrari, Sauber and McLaren can all make for their respective recruits.
But it's worth remembering that Williams also needs to find a new technical director. So its reshuffle is not the work of a moment. But the drastic action to axe both its team boss and technical director in one go wouldn't have been an overnight decision either.
The fact its succession plan couldn't be communicated as clearly as Tuesday's barrage of moves indicates Williams is behind off-track just like it was on track.
M
c

Laren doesn't have to be the loser in this
Jack Cozens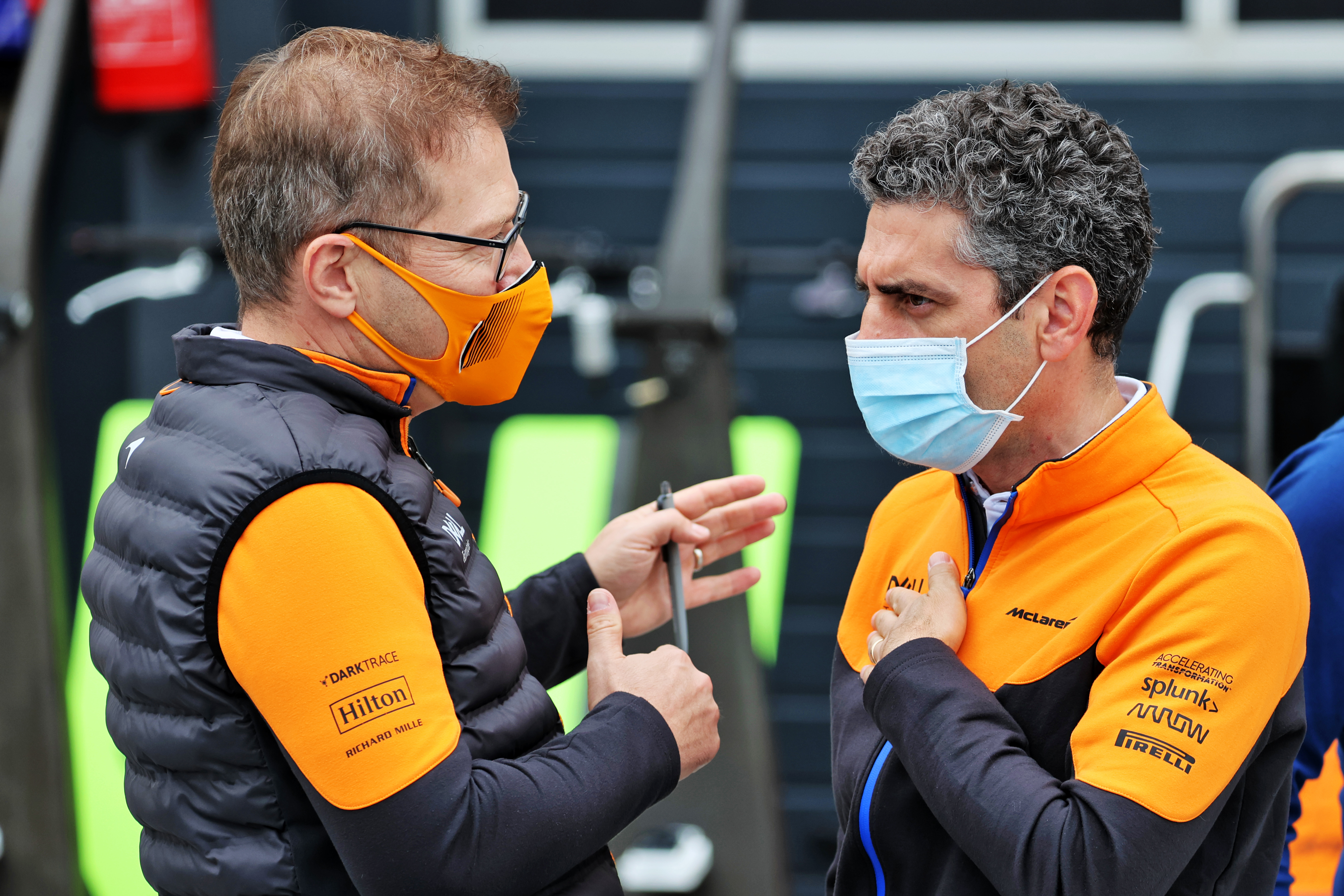 Ferrari poaches Vasseur. Sauber (and by extension Audi) poaches Seidl. McLaren promotes from within.
At face value, it's easy to see McLaren as the loser in that particular merry-go-round. After all, Seidl has been instrumental in righting the McLaren ship and, in the context of the other two moves, it's the only one that hasn't got its hands on another team's asset.
But McLaren must feel it hasn't needed to go looking. The fact it's chosen Stella, and promoted from within, indicates McLaren will stick with the structure Seidl has built up and that in turn shows it has faith its processes will pay off in the longer-term.
Brown's language has been very precise in focusing on the leadership qualities Stella possesses and his appointment being indicative of the strength in depth McLaren has. If it got it right with Seidl – and the unequivocal answer there is it did – and is fond of the structure and culture he engendered, then this announcement says McLaren has the same confidence that Stella will keep it on the trajectory it's on.
Yes, Seidl's exit is a blow. The injection of support Sauber will get as Audi increases its involvement means it might even usurp McLaren in the pecking order; big teams are being very keen not to underestimate its potential.
But jumping the gun and changing course isn't what's going to get McLaren up there any quicker. Giving Stella the gig is a sign of how seriously it's taking its attempts to return to the front.
Vasseur will help Ferrari hold onto Leclerc
Josh Suttill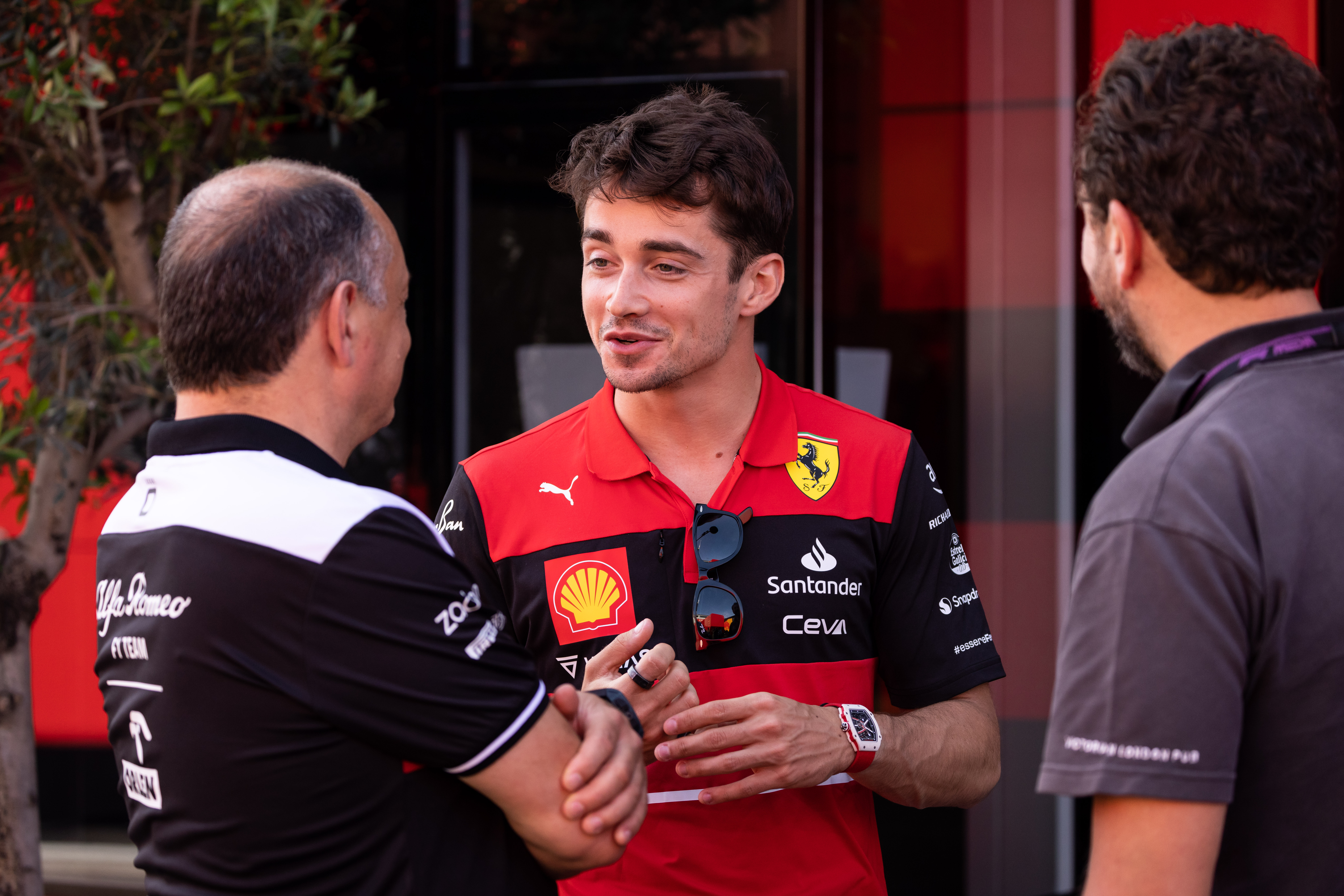 Signing somebody who knows, has worked with and enjoyed success with Charles Leclerc is a shrewd move from Ferrari if it wants to convince its star driver to stick around longer than the end of 2024.
One appointment isn't going to be the deciding factor – a competitive car and an operational improvement will likely be – but Vasseur should help ease Leclerc's concerns in a way Binotto never really seemed fully capable of doing.
Elsewhere, Seidl's switch to becoming Sauber CEO will surely enhance the appeal of the soon-to-be Audi works team even further. Perhaps even enough to turn the head of a former (or current) McLaren driver or two.
Should Norris be worried?
Valentin Khorounzhiy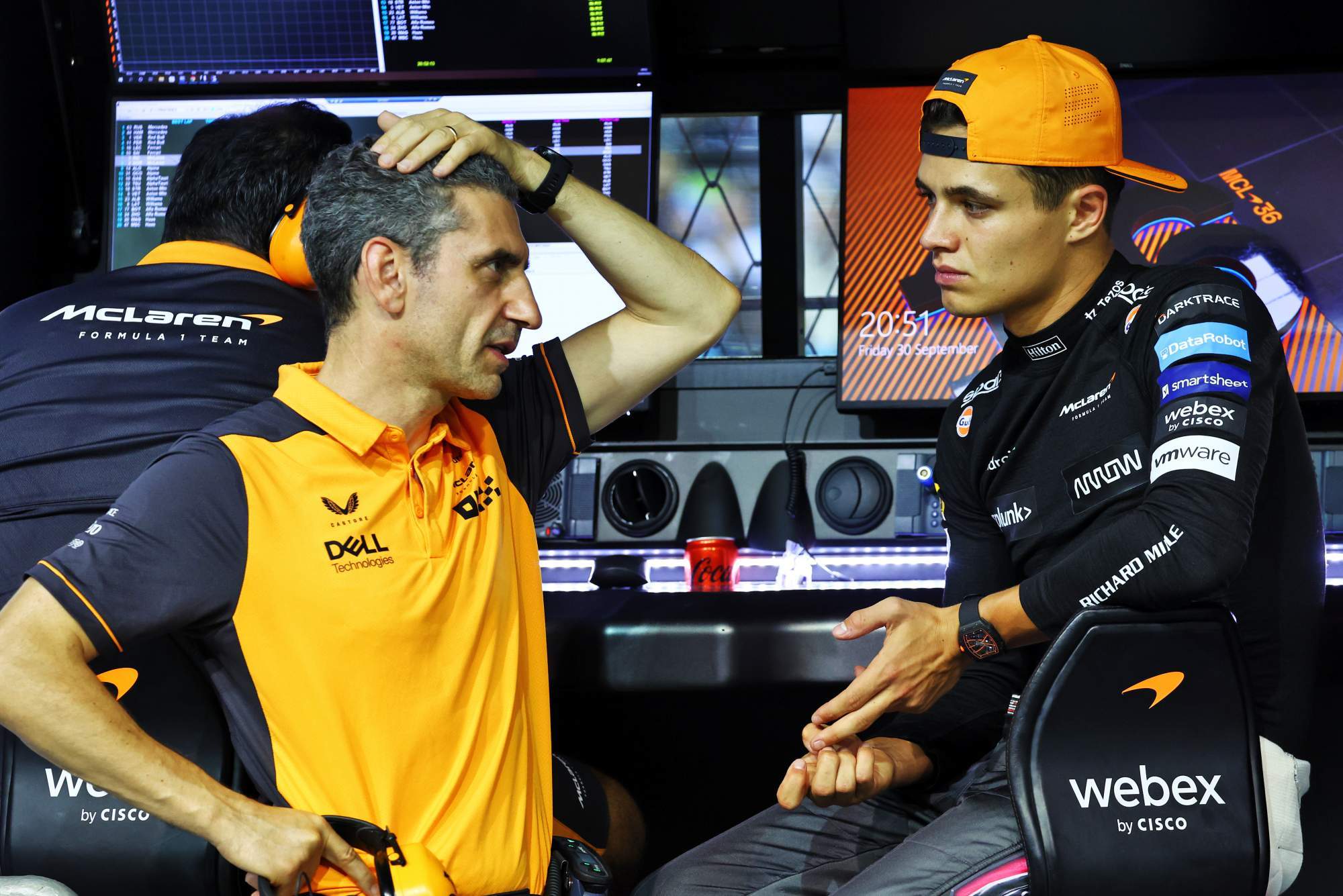 In 2019, Mike Trout – widely regarded as a statistical phenom and the best baseball player of his generation – signed a 12-year, $430million extension with the Los Angeles Angels, the only team he has ever played for. Trout is good, but the Angels are extremely not – they have made the MLB playoffs just once in his career, nearly a decade ago, and then were instantly dumped out in the first round.
Lando Norris isn't F1's equivalent to Trout. And McLaren isn't the hapless Angels. But his 2025 deal with the Woking team increasingly feels in that category of well-paying but under-ambitious and conservative commitments by a sportsperson to a team that isn't really in a position to make full use of its potential.
McLaren is building up and is a far cry from the shambles it was just five years ago, but it's not terribly encouraging that the guy in charge has leapt at the chance to lead a historically weaker entity and subsequently a new manufacturer's team down the line.
McLaren, even after the pain of 2022, is obviously at the very least a very good team. But it may now have to rebuild amid its rebuild, and it's highly unlikely that's the kind of thing Norris had signed up for.