McLaren Formula 1 driver Lando Norris made a "silly error" with the misjudgement that led to him hitting the wall in Saudi Arabian Grand Prix qualifying.
Norris was knocked out in the first part of qualifying in Jeddah after only getting one flying lap in before hitting the inside wall at the final corner with his front-left wheel.
He aborted the lap, having noticed the broken steering immediately, and returned to the pits but the car could not be repaired in time to rejoin before Q1 ended, leaving Norris 19th.
"Just a misjudgment to be honest, nothing much more – mistake on my part," Norris said.
"A mistake that I should not have made to be honest with you.
"It's probably one of the easiest corners on the track in terms of judgment, and I just got it wrong. No excuses.
"It's frustrating of course, just because the car was performing well, today, the team have done a good job all weekend.
"We've probably extracted a bit more from it than we did in Bahrain and it definitely suited the track a bit more than in Bahrain. And clearly it was good enough for Q3 today.
"So, I'm a bit frustrated. I was still feeling good. Just a silly mistake to be honest."
Norris was two tenths quicker than team-mate Oscar Piastri on their first laps and matching him on their second before his error.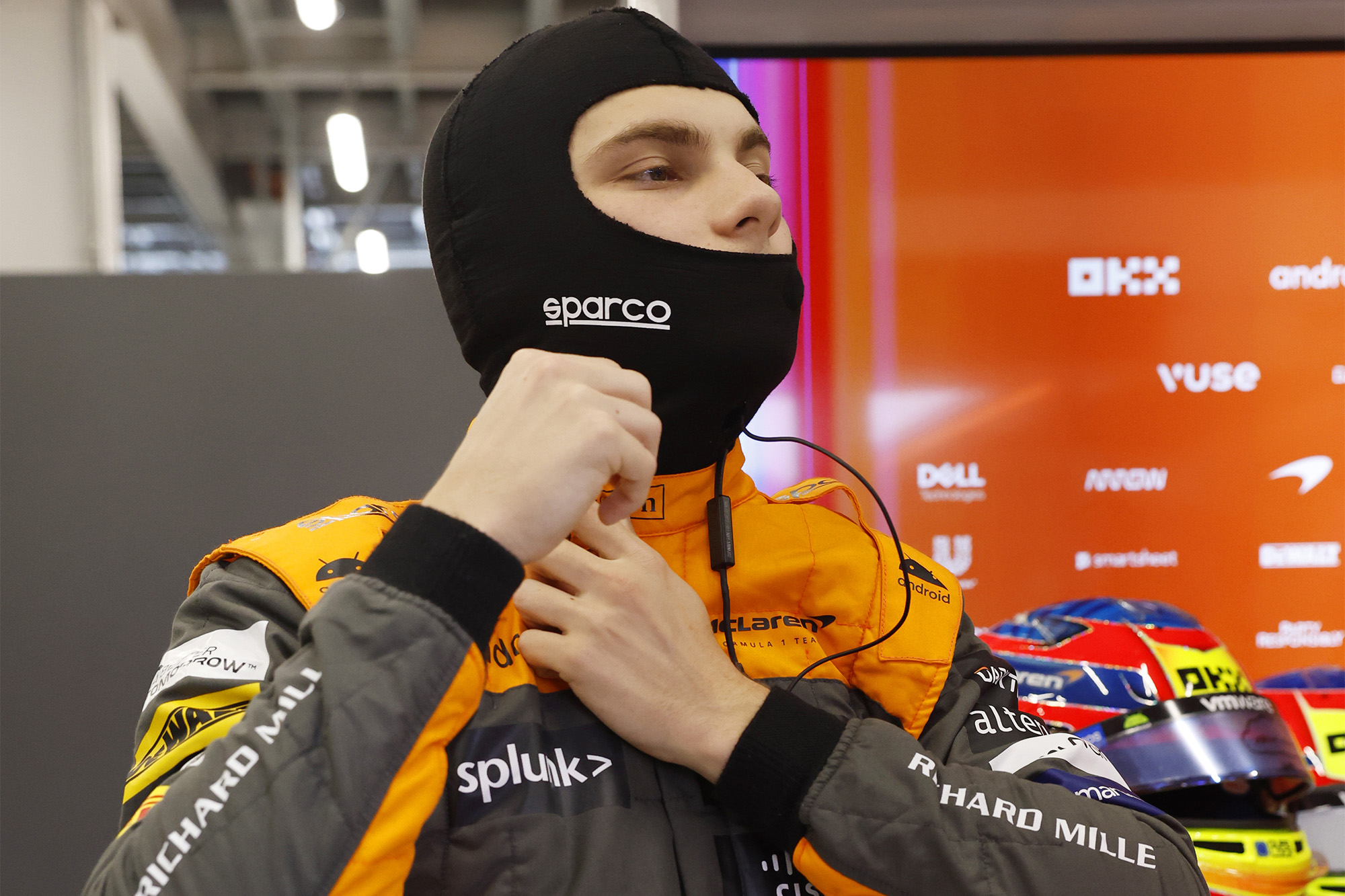 Piastri made it through to Q3 for the first time in his F1 career, continuing a quietly strong start to his rookie season as he has been competitive relative to Norris in both weekends.
"Every time I've jumped in the car I feel like I'm getting more and more comfortable," said Piastri.
"Compared to Bahrain, I don't think I did anything massively different or changed anything, it just was all coming together better and better, and no mistakes.
"It's still incredibly tight. But it was just that I was at the right end of the pack this time.
"I just felt like I put everything together much better. And it made a lot of difference."
McLaren was more competitive in Jeddah compared to Bahrain, although that only materialised on Saturday after a lower-midfield performance in Friday practice.
Norris had said at the beginning of the event that he felt the car's race pace could allow McLaren to target points but that Q3 might not be possible.
Piastri's result, and the fact Norris had to pace to at least match it, proves that was in fact achievable.
The better relative performance has been partly put down to the high-speed, grippy circuit disguising McLaren's current aerodynamic deficit and putting more emphasis on each car's mechanical package, which McLaren feels is strong on the MCL60.
"I think just overall pace is a little bit better than we were in Bahrain," said Norris.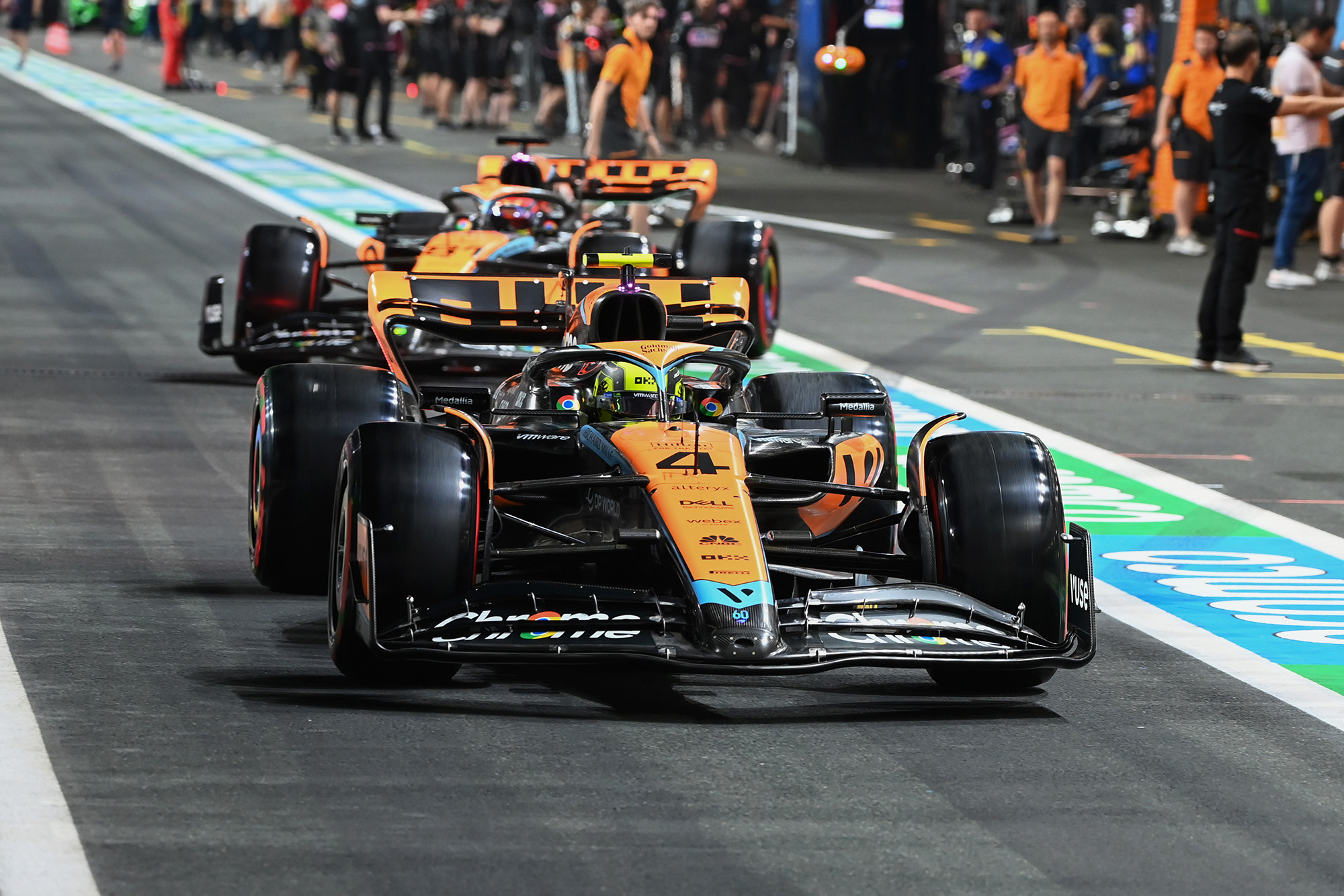 "Initially Alpine looked very quick on Friday. Today, they didn't look quite as magnificent.
"But also our gap to Aston Martin was also closer probably than we're expecting a little bit.
"I think as fuel's come down and the track's rubbered up, things have come our way. And the car definitely hooks up more and more towards those times.
"If we still went back to Bahrain, we would still struggle with a lot of the same issues.
"We definitely improved some little things here and there. But on the whole, we still struggle with the same thing, we still have the same problems."
Starting eighth means Piastri has a realistic shot at scoring his first points in F1, after his debut in Bahrain only lasted 13 laps due to an electrical issue.
He echoed Norris's sentiments about McLaren's form here and indicated the expectation is for the car to be even stronger in race trim.
Piastri added: "Our general pace seems a bit stronger.
"I don't think we really expected one lap to be better than our race pace, if anything yesterday was almost to an extent.
"But like Lando said, when we've got high grip, when we take the fuel out, it is good.
"What we did overnight really helped quite a lot even if it was not revolutionary.
"We were much more optimistic after P3 than we were, at this point last night. So just those small margins again really make a difference.
"It'll be a close race I'm sure. A lot of other cars have different strengths to us. So, we'll see how that plays out tomorrow."