Logan Sargeant's second qualifying session in Formula 1 resulted in last place on the Saudi Arabian Grand Prix grid after a track-limits infringement, a spin, and a first-corner off that ended with him glancing the wall and damaging the left-rear corner. Far from what you would normally associate with an impressive weekend.
But when the frustrated 22-year-old said after failing to set a serious laptime in Q1 that "I felt like I pieced the weekend together perfectly, just right until qualifying", he wasn't exaggerating.
In fact, up until he drifted behind the white line and onto the burgundy painted Qatar Airways logo separating the pit entry from the track on the approach to the line, things were still going perfectly.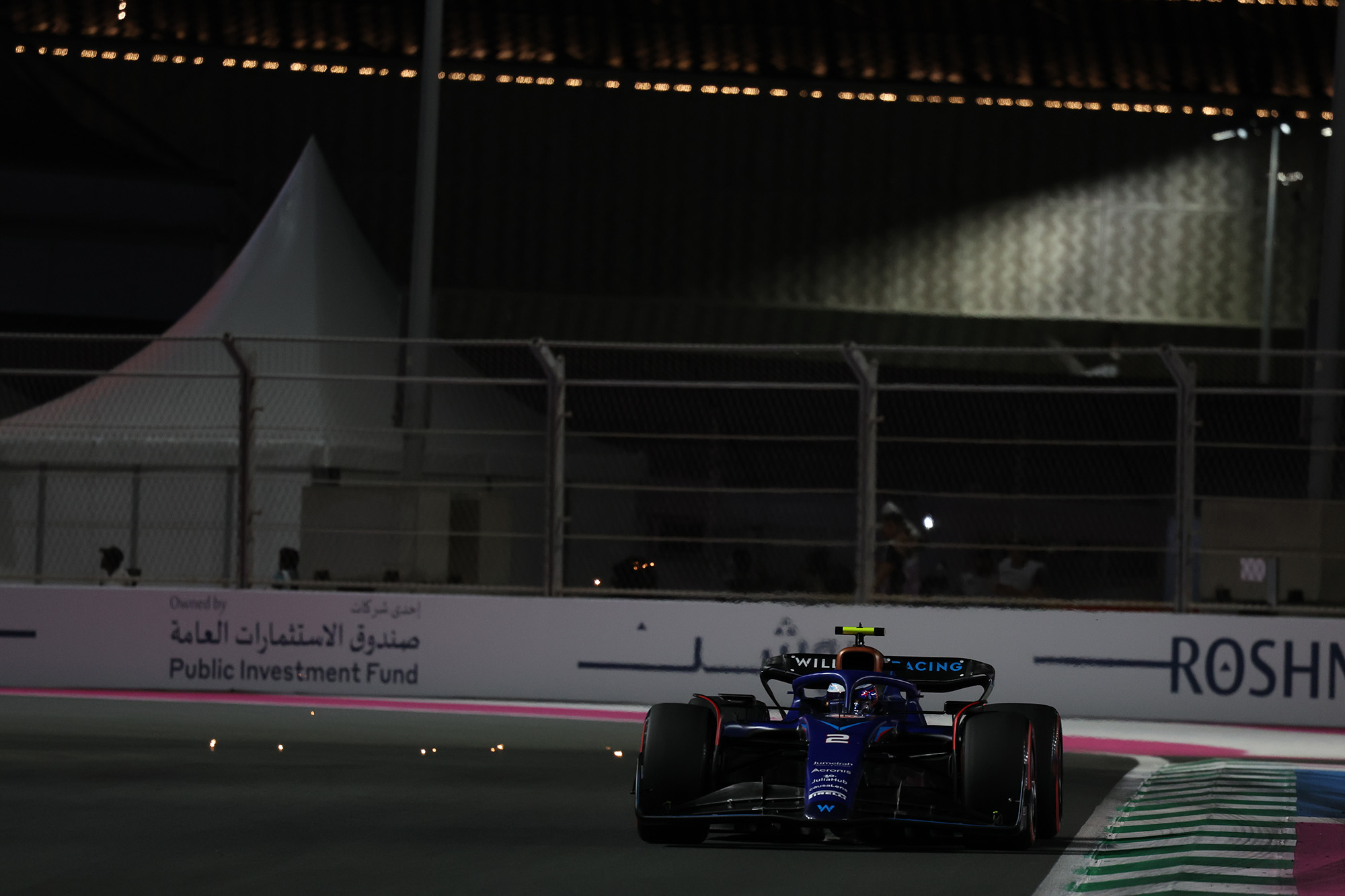 On that lap, Sargeant set a time that would have seen him through to Q2, quicker than Williams team-mate Alex Albon set. So the speed was there for a driver who had delivered on his objective of improving his performance in the fast corners compared to Bahrain two weeks ago on the fastest street circuit of them all.
The track limits violation frustrated him, but as Sargeant admitted he didn't respond to it as well as he should have done.
"I just put my front-left on the paint a bit on pit entry," said Sargeant. "It's frustrating because there's been no policing of track limits all weekend, and then we have no reference coming to qualifying. I do what I'd done all weekend and it gets deleted.
"But it's still my fault. I had two more laps to deliver a time, I didn't. So obviously I'm disappointed in myself for that.
"The team gave me a great car, we had a lot of speed, to be honest. It is disappointing to have not put a good lap in for them and move forward in qualifying."
As Sargeant pointed out, he still had plenty of time to deliver the pace that was in him and the car.
But he admitted to being a little too aggressive on the entry to the Turn 22/23 left/right, spinning and ruining his lap – and crucially his second set of softs.
"I was on another great lap, I was up on myself," he said. "I probably was just asking a bit too much at Turn 22 and once I spun there, I lost the feel in the brake pedal.
"I obviously slammed the brakes there and then I don't know if that affected me in Turn 1 the next lap."
Sargeant made it back to the pits and completed the ensuing out-lap quickly enough to ensure there was a final flying lap, but went off at Turn 1 and then tagged the wall.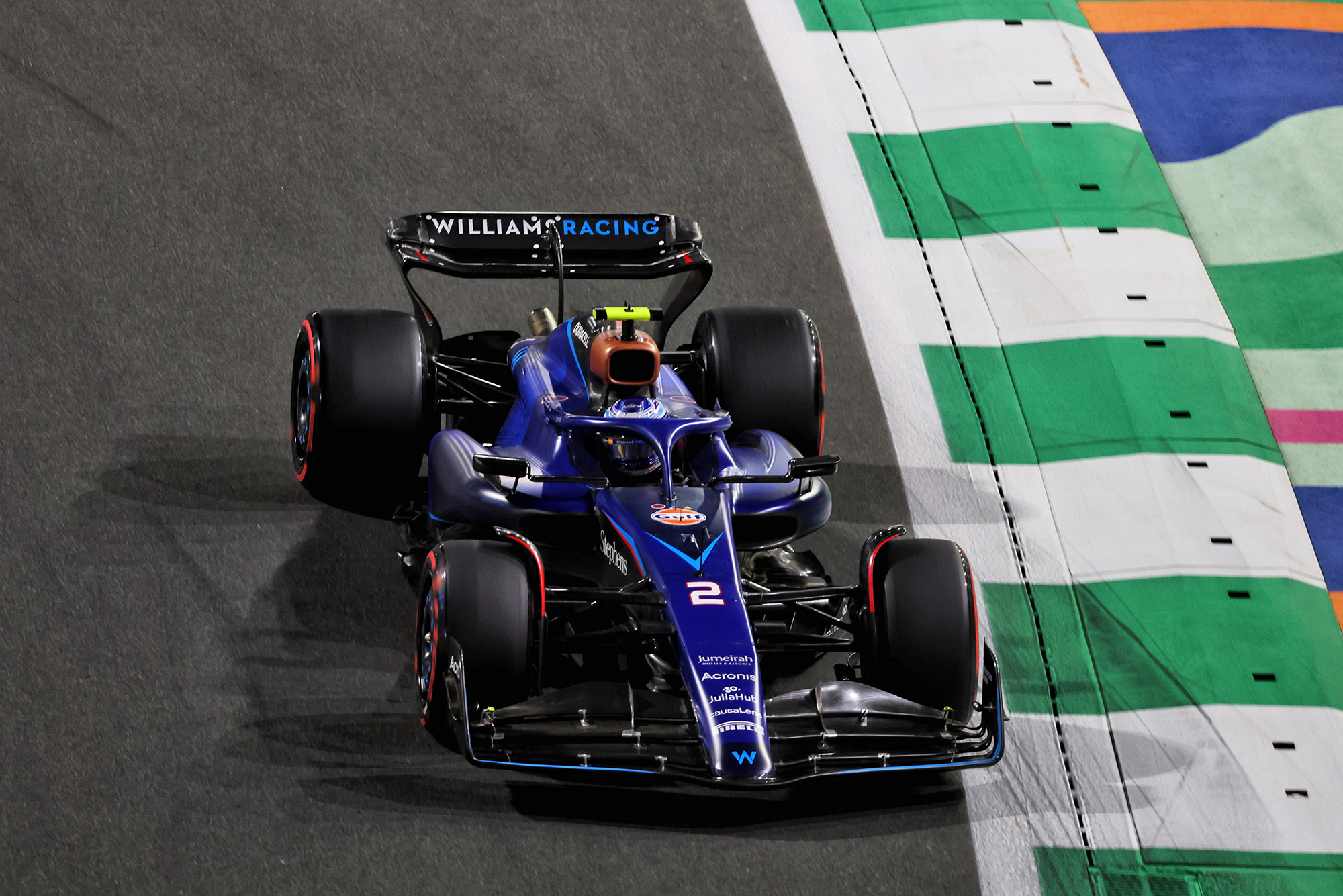 That left him last with his best legal laptime 38 seconds off the back of the field – although he will be allowed to start the race despite not setting a time in Q1 within 107% given he showed ample speed throughout the weekend.
"It definitely changes – [it's] maybe something I need to do better, but it sort of changes the emotion," he said when asked by The Race whether the loss of his first lap time to a track-limits violation created more pressure.
"It's just a bit frustrating. It's like 'I've just done a great lap, you take it away, and now I have to go and do it again'. And take it away for nothing.
"It's maybe something I can get better at and something to look at for sure, but like I didn't feel the pressure for the second lap, I was on another great lap, and just made a small error."
Considering his inexperience, the fact Sargeant's underlying pace potentially appeared a little better than that of Albon, who suffered from "a lot of snaps" on his lap, was impressive.
As Williams head of vehicle performance Dave Robson pointed out, Sargeant put together a strong weekend up to the track limits violation.
"He's had a very good weekend, as he did in Bahrain," said Robson when asked by the Race about Sargeant's performance.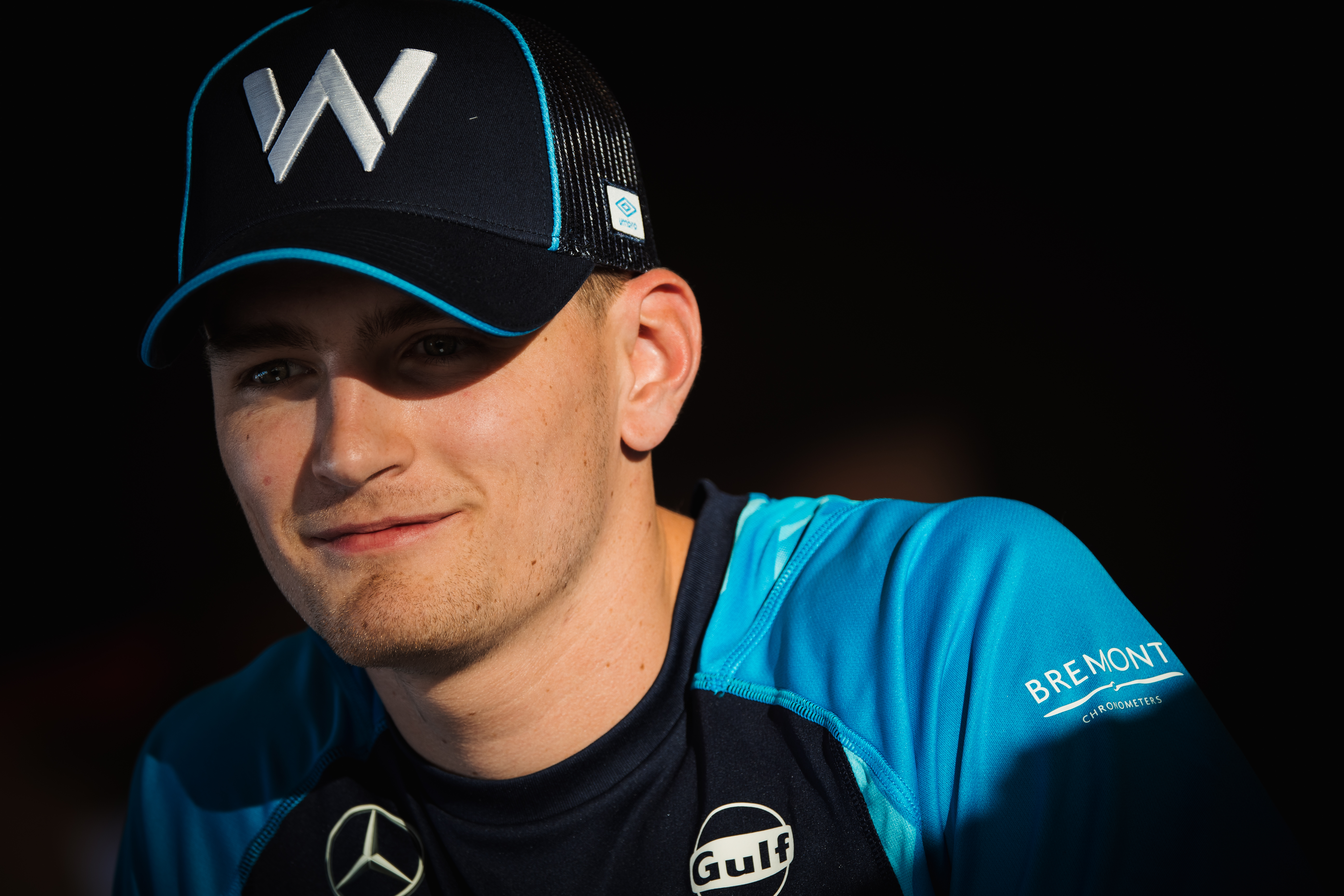 "One small mistake by a few inches not even at the last corner but pit entry and then in the space of few minutes spiralled into a little bit of an unfortunate session.
"It's very easy for that to happen and it's experience you need to keep yourself a little bit calmer in that situation and make the following chances work.
"That is what it is to be a rookie, when you're playing with such fine margins."