Mercedes is working on new developments that already show a big gain relative to its current Formula 1 car, according to team boss Toto Wolff.
After starting the season with a significant deficit to Red Bull two weeks ago in Bahrain, Mercedes admitted it had made the wrong choice sticking with its car concept and would explore alternative options for the W14.
A team meeting on the Tuesday after the season opener is said to have further crystallised its plan of attack.
In Saudi Arabia, Wolff claimed there are already prolific projects in the works, though it is not clear if this is a result of work Mercedes only started after Bahrain or had ongoing as a parallel programme.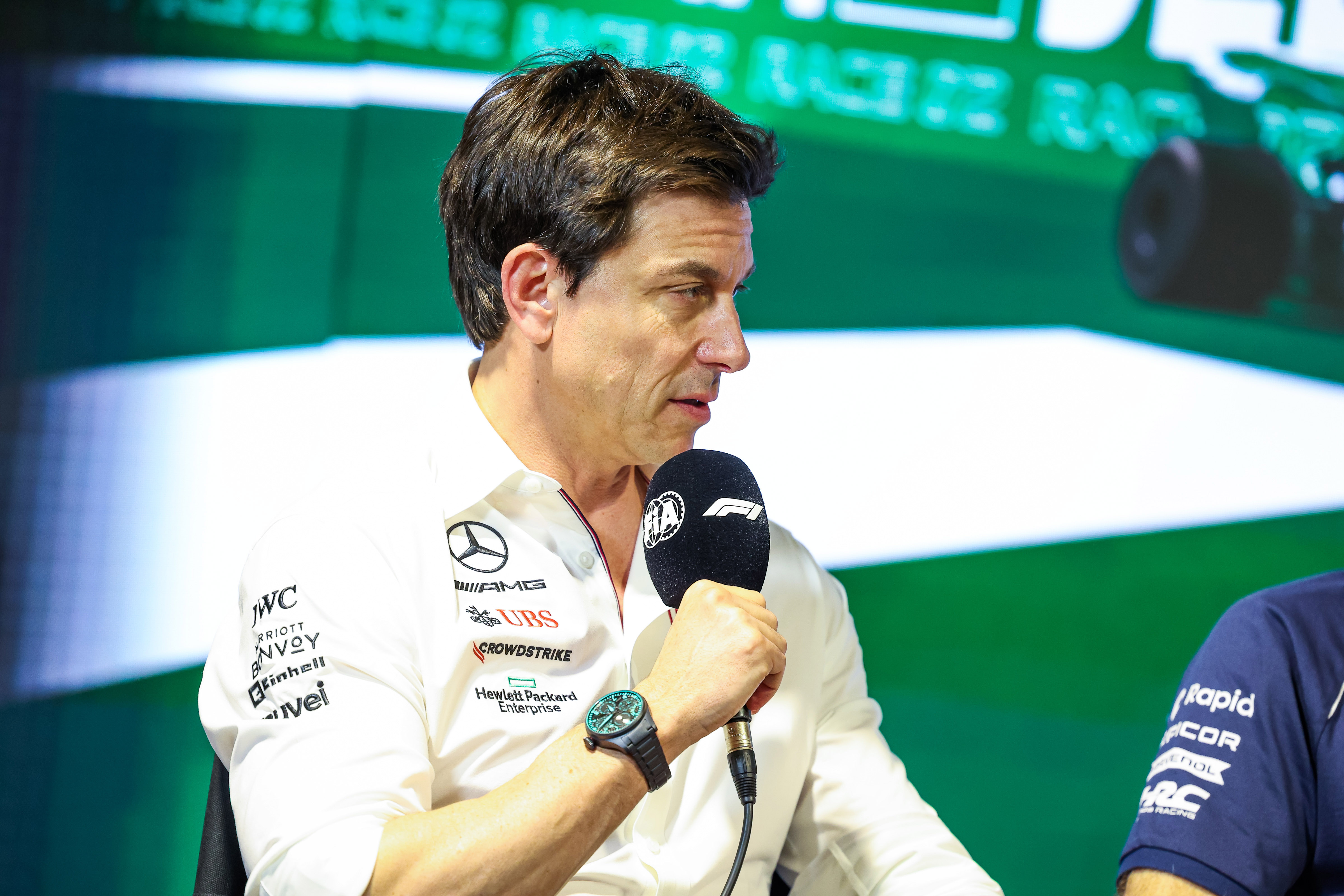 "We're making really big steps at the moment with our R&D, with our understanding in the [wind]tunnel," Wolff claimed.
"And that is really big steps – because we just needed to have the confirmation in Bahrain that we got it wrong, now we have that, and that's why I would never write off anything.
"Now, is it realistic [after] today's performance we can talk about the world championship? No, it's not, you're a fool if you think that way.
"But equally it's motor racing, you must never give up and if we continue to do the big steps that we've already done in the last 10 days, then I think we'll come to a stage where we're really able to race for wins. "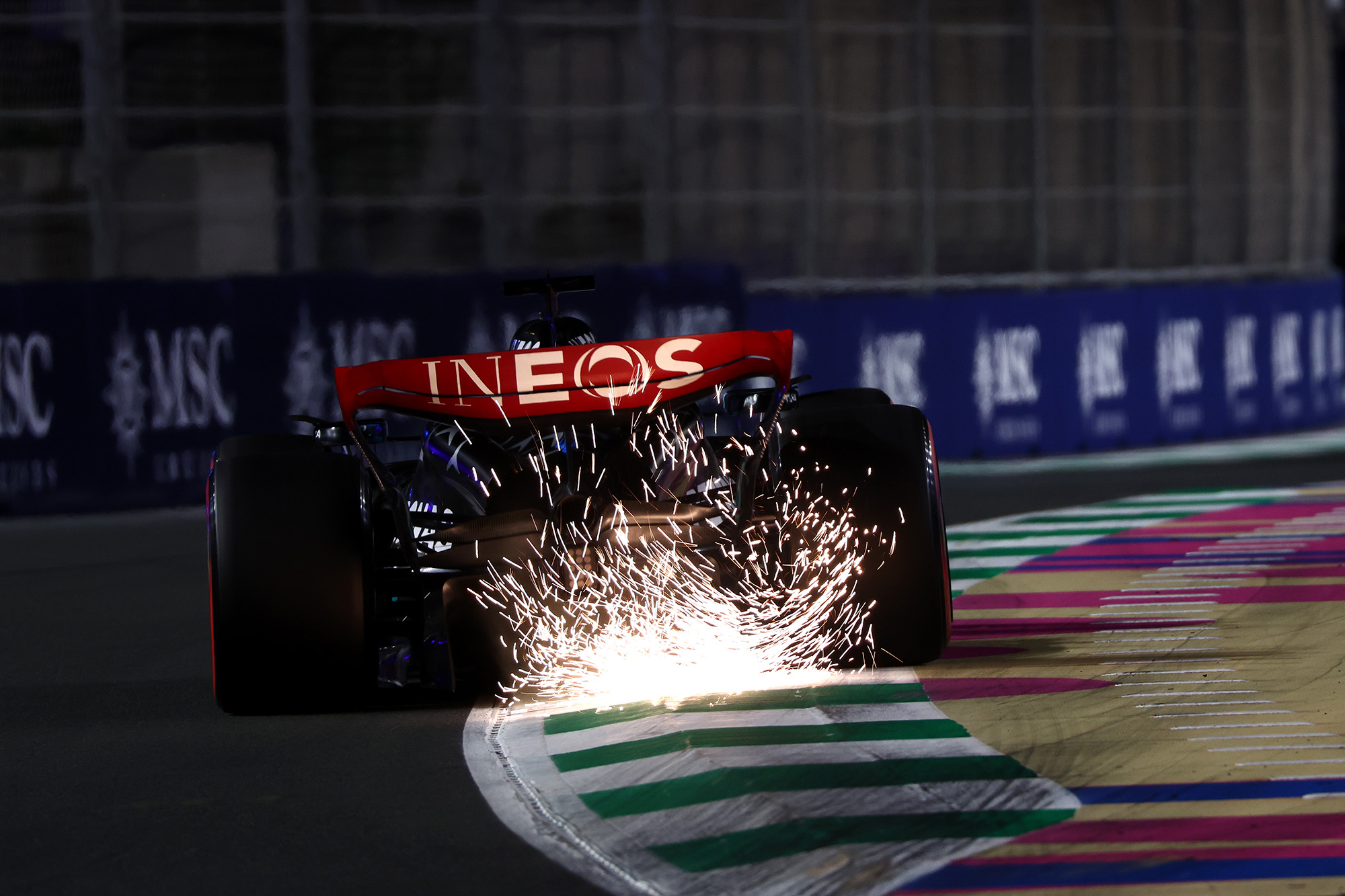 Asked by The Race to elaborate on the nature of the 'big steps', he said: "Big steps in relative performance to where we are even now.
"The kind of gains that are coming in our R&D and in aero are much bigger than we've had for a long time – so we've unlocked some potential because we've simply looked at things from a different angle now.
"We have a different perspective because of the learnings of the Bahrain test and race. There was no step back, on the contrary it was immediately two steps forward. "
George Russell has qualified fourth in Saudi Arabia, just behind Fernando Alonso's Aston Martin. He will gain one place from Charles Leclerc's grid penalty.
Wolff reckons that on fuel-corrected laptimes Mercedes was second-fastest in Friday practice's long runs, and Russell believes a podium is possible on Sunday.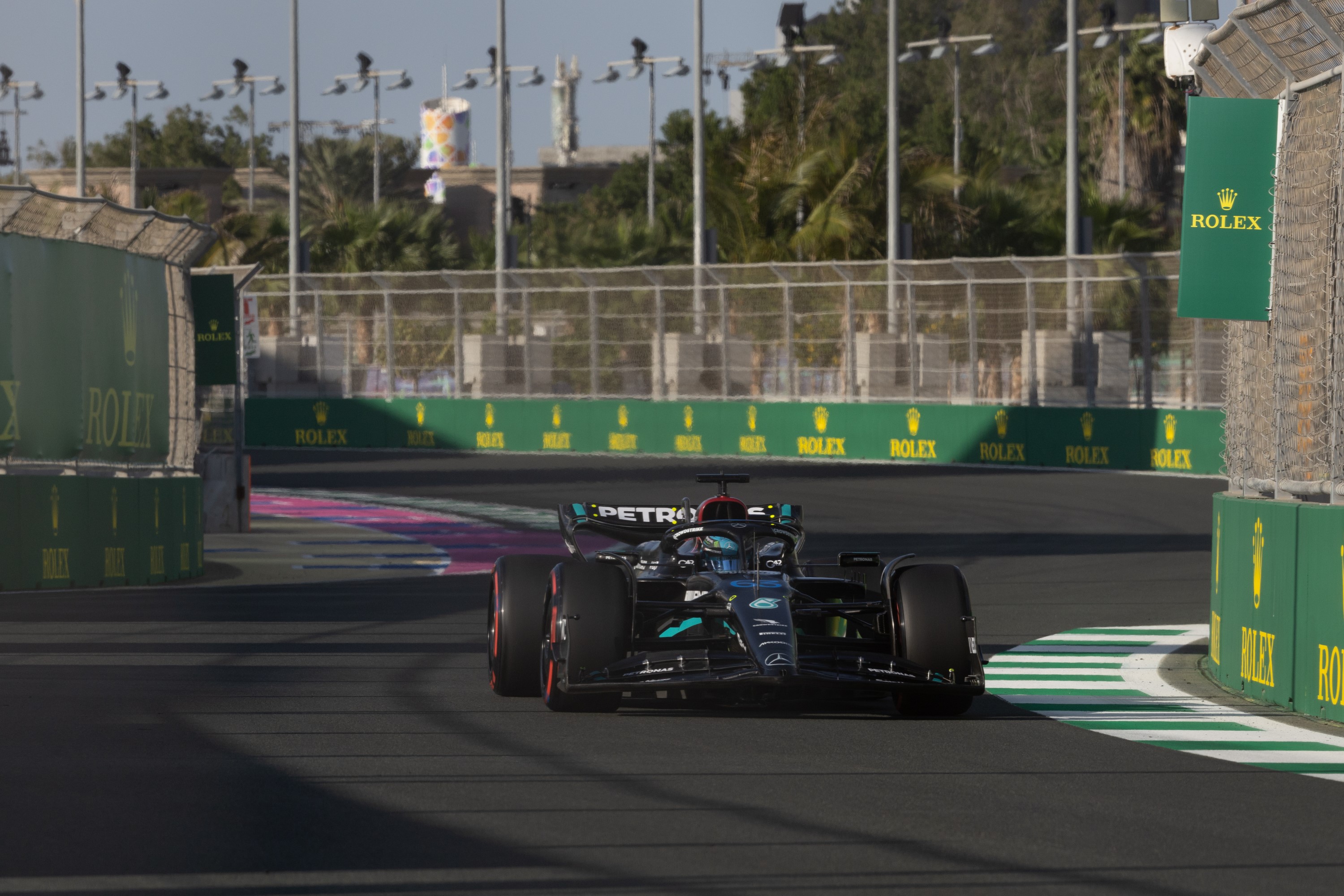 But Wolff said that "my state of mind has not changed one millimetre" about Mercedes' need to switch concepts because the gap to the ultimate pace is so big.
"I think that we're always looking at the benchmark performance and that is [Max] Verstappen and [Sergio] Perez today and it was just too far away so that hasn't changed," he insisted.
"I think the gap if Max had finished qualifying would have been even bigger. We have seen that on the long runs, too.
"The trajectory is set now, it's not anymore single qualifyings or races, we're now storming full steam ahead on changing things. "
Russell felt this was a reward for Mercedes' hard work in the interim to try to maximise its current package, which it already had an upgrade planned for in a few races' time.
But the bigger focus is on long-term changes. Russell feels that Mercedes has now validated its conclusion that it took the incorrect direction over the winter.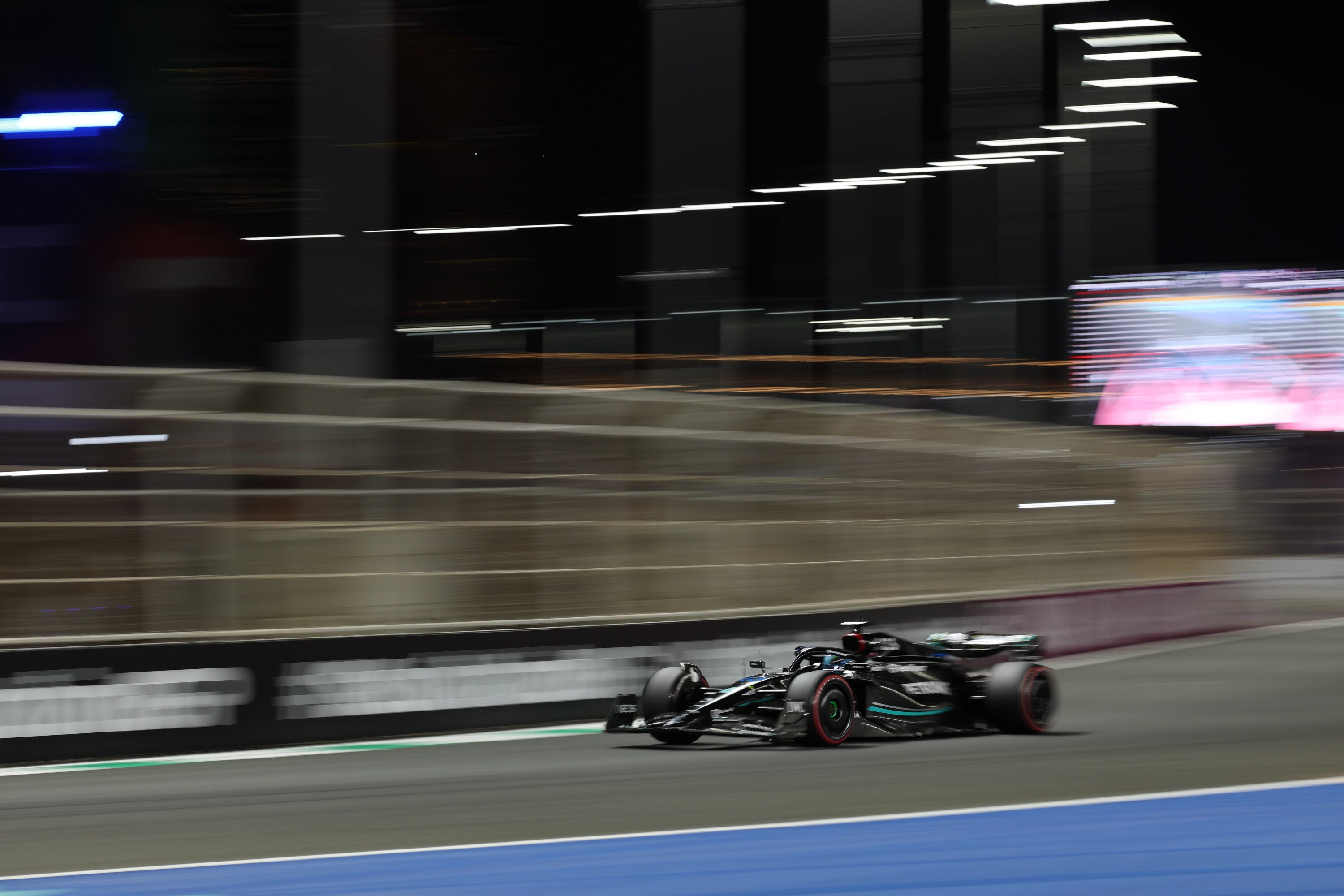 He said the new development work going has "probably managed to find more performance in a week than we found in almost a month, let's say, over the winter".
"With the mistakes we've made we're not going to rush to bring things forward unless we're absolutely 120% sure it's the right one," said Russell.
"And obviously the longer you wait, the bigger impact you can have because of the development slope.
"We need to weigh up the pros and cons. We want to be winning races this year. That's where we want to be.
"Of course, we'd love to be fighting for the championship, but Red Bull have just done an excellent job.
"The gap they've got to the rest of the field is bigger than we've seen in F1 for six-seven-eight years. It's pretty impressive."