Defending Formula 1 champion Max Verstappen expects a Saudi Arabian Grand Prix victory bid will be a long shot after his driveshaft failure in qualifying, which he described as "something I don't understand".
Verstappen was in a league of his own through the three practice sessions at Jeddah, and that form looked to translate into qualifying as he topped Q1 by nearly half a second.
But his Red Bull RB19 slowed with what was later confirmed as a driveshaft failure in the second segment, and with no laptime set that meant Verstappen will be consigned to 15th on the grid.
Verstappen has already won from a similar position – 14th – last year at Spa, and won very comfortably too, but he did not fancy his chances of charging to the very front again.
"The car has been really quick all weekend, every time also I went out the car has been working really well, felt comfortable. I'm sure that we can move forward," he acknowledged.
"I do think that trying to win the race is a bit of a stretch because of the management that needs to happen on the tyres, and everyone just seems to drive to a certain pace.
"But we'll try to recover as much as we can. I know it's a long season so a lot of things can happen."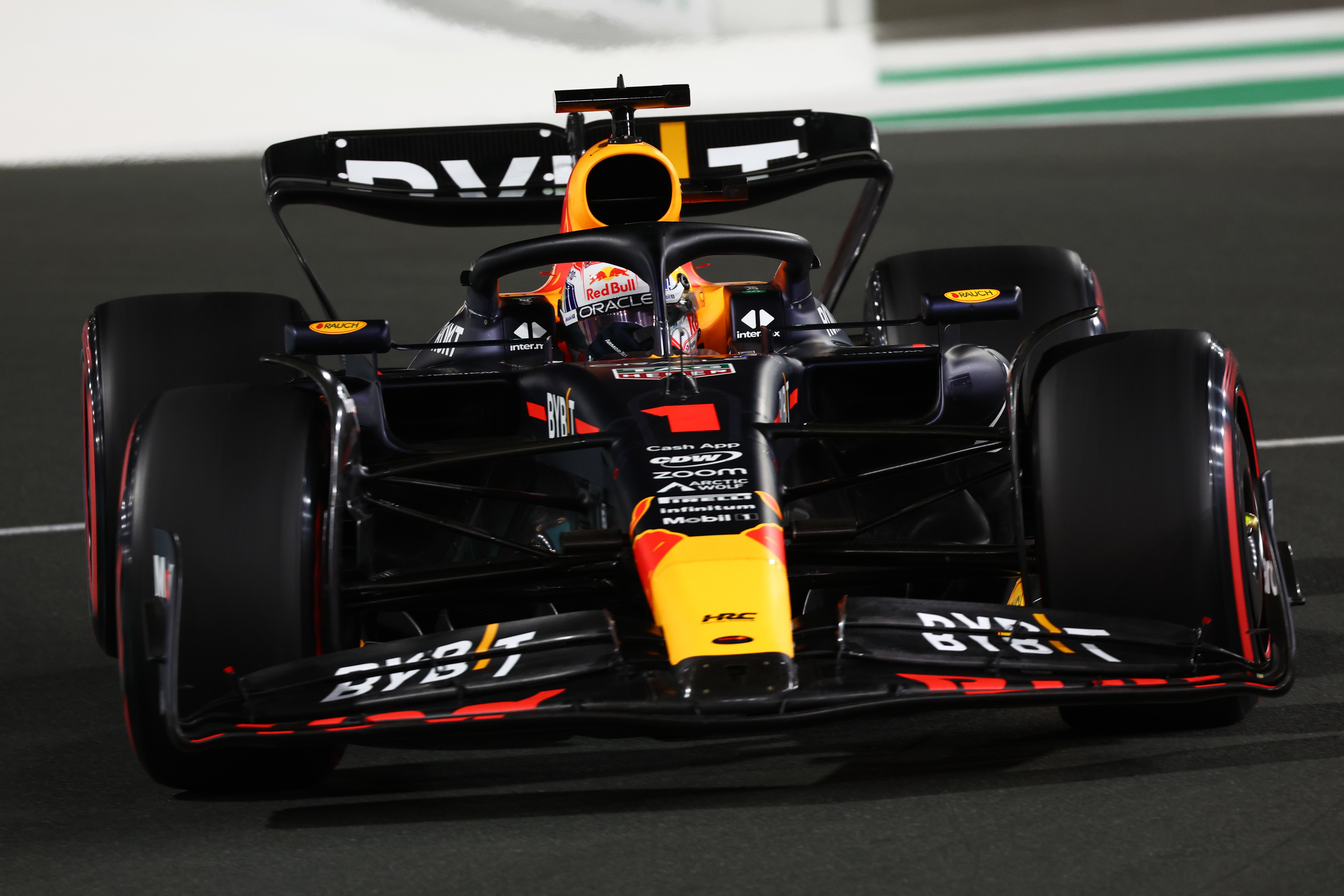 A subsequent Verstappen answer offered an added clue as to why he was playing down his chances of winning, as he said "for sure, we have a good chance with Checo [team-mate Sergio Perez, who starts on pole] tomorrow just to drive off".
Of the driveshaft issue, Verstappen said: "[It's] really unfortunate, and also something I don't understand because we never really had any issues with that so far this year.
"But yeah… it did happen, so we'll analyse everything and try to understand how that happened."
Q2 Final Update: Driveshaft mechanical failure confirmed for Car 1.

— Oracle Red Bull Racing (@redbullracing) March 18, 2023
He said that "if everything works well on the first lap I think we can move quite far forward" but acknowledged there was an extra risk to starting in the mid-pack on a street circuit.
Asked by The Race how good the car had been to drive before the failure, he said: "It's been really straightforward, to be honest. A better weekend in general than actually Bahrain, for me personally, how I felt in the car. And I think you could see that in practice.
"But that doesn't matter when you can't really do qualifying, right? So we need to understand what went wrong."