A new female-only racing series led by Formula 1 could be launched in 2023, aimed at younger drivers and working with the established F1 pyramid.
Motorsport categories are not segregated by gender so female drivers are eligible to compete in F1 and junior series like Formula 2 and Formula 3.
But there have been few female junior drivers in recent years and no female F1 driver since Lella Lombardi in 1976.
An independent female-only championship, W Series, was launched in 2019 with the aim of helping change that.
It is unique in concept for other reasons, primarily that drivers do not require a budget. The drives are paid for and a significant cash prize is awarded to the champion – which has been Williams development driver Jamie Chadwick in all three seasons.
But Chadwick's repeat successes and lack of progression to higher single-seater categories point to an inherent problem with W Series, which has been populated by a mix of younger and older drivers – many of whom have either not raced single-seaters before or who had previously stopped racing several years ago.
W Series has also fallen into major financial strife and cancelled the final two events of its 2022 season with a focus on returning in 2023.
However, The Race understands that there has been work in the background to create a new category for female drivers under F1's watch.
It is likely this would fit into the F2/F3 pyramid. Both championships ultimately come under F1's direction.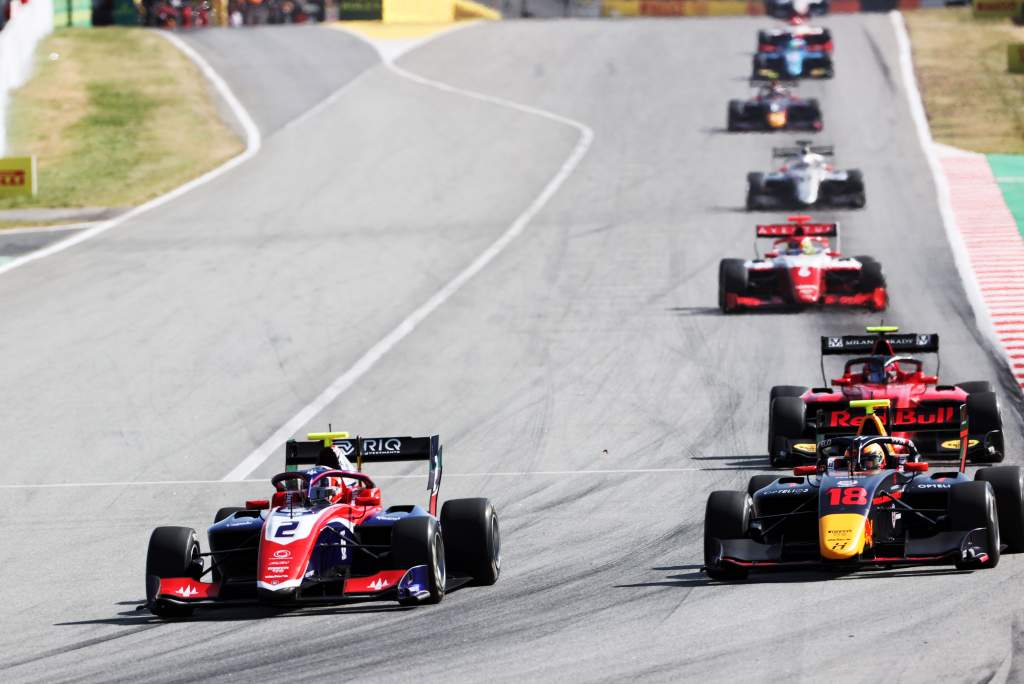 This could begin as early as 2023 with a relatively small grid, said to be 12-15 cars, and multiple teams.
Unlike W Series there would be a specific focus on younger drivers to help them develop and progress up the ladder, with an age limit of around 16 likely to be imposed.
This could help the new F1-led series coexist with W Series, which has been praised by F1.
While F1 has not commented officially on the concept of a new female-only category, it has reiterated a commitment to ensuring greater opportunity for talented women drivers to progress and reach the top levels.
On Thursday ahead of the United States Grand Prix, seven-time world champion Lewis Hamilton suggested F1 should step in to rescue W Series, replying "100% I do" when asked if he felt the onus was on F1 and the FIA to ensure its survival.
He had previously urged F1 to take action to ensure W Series' top drivers were able to progress further up the single-seater ladder.
"There has not been enough focus on women in sport, the whole of Formula 1's life, and there's not enough emphasis on it now," said Hamilton.
"And they're not magnifying enough the great work that is being done there. There is not enough representation across the board, within the industry.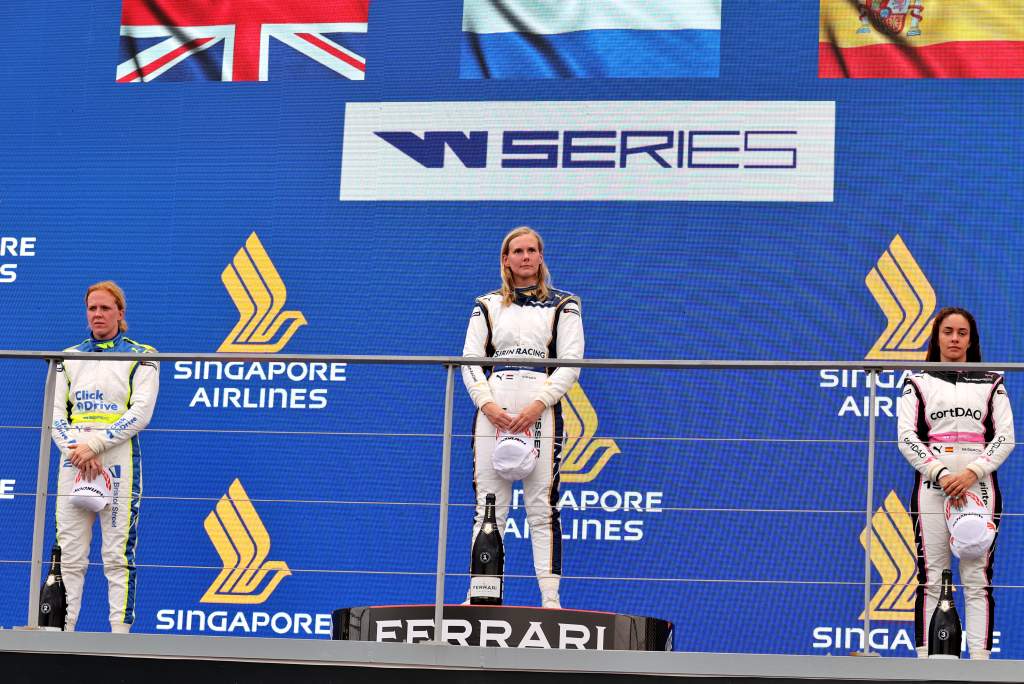 "And there's not really a pathway for those young, amazing drivers to even get to Formula 1, and then you have some people who say we're never going to see a female F1 driver ever. So that's not a good narrative to be putting out.
"So I think we need to be doing more, and with the organisation, with Formula 1 and Liberty doing so well it's not a lot for them to be able to help out in that space."
F1 CEO Stefano Domenicali said in August that he didn't envisage another female driver on the grand prix grid within the next five years, though those comments were made in the context of him underlining that the championship is prioritising improving that situation for the longer term, saying in the same interview that it's "crucial in this moment to try to give the maximum possibility to women to come to Formula 1".
Domenicali continued: "Realistically speaking, I don't see – unless something that will be like a sort of meteorite coming into the earth – a girl in Formula 1 in the next five years.
"That is very unlikely, I need to be realistic. But we want to build up the right parameters with the right approach step by step in order for them to start to race against the guys at the right age, with the right car.
"That's really what we're working on."