Right now, an unnervingly wide range of options exist for the 2020 Formula 1 season – from the most optimistic hopes that most of the 22 scheduled grands prix could still happen eventually, to the fears that there will be no racing at all before 2021.
McLaren team principal Andreas Seidl is among those tasked with assessing the potential impact on his racing team of all the possible scenarios, none of which are ideal.
Television deals, race-hosting fees and sponsorship income are F1's three main revenue streams, and all are hugely hit by racing not taking place.
"We all don't know how big the financial impact will be of this crisis," said Seidl. "We definitely know we lose a lot of money with some races definitely not happening.
"Of course, there's a very pessimistic scenario also where we don't have any races this year – which would obviously cause a big financial impact."
McLaren was the first racing team to announce that it was using the UK government's furlough scheme, and its executives and drivers Carlos Sainz Jr and Lando Norris have taken pay cuts.
"We know that we are not going racing at the moment. We know we will miss income this year, and this is why we had to put different measures in place in order to make sure we're protecting our people, protecting the team to be in a position that, once this crisis is over, to restart again in the best possible shape," said Seidl.
"One of these measures was putting our people on furlough, which was obviously also for myself one of the most difficult decisions or things I had to do in my working life, telling our people to be on furlough, and taking also pay cuts.
"But again, we were clear, together with Zak [Brown], it's a decision we have to make, again to make sure we protect the team as good as possible."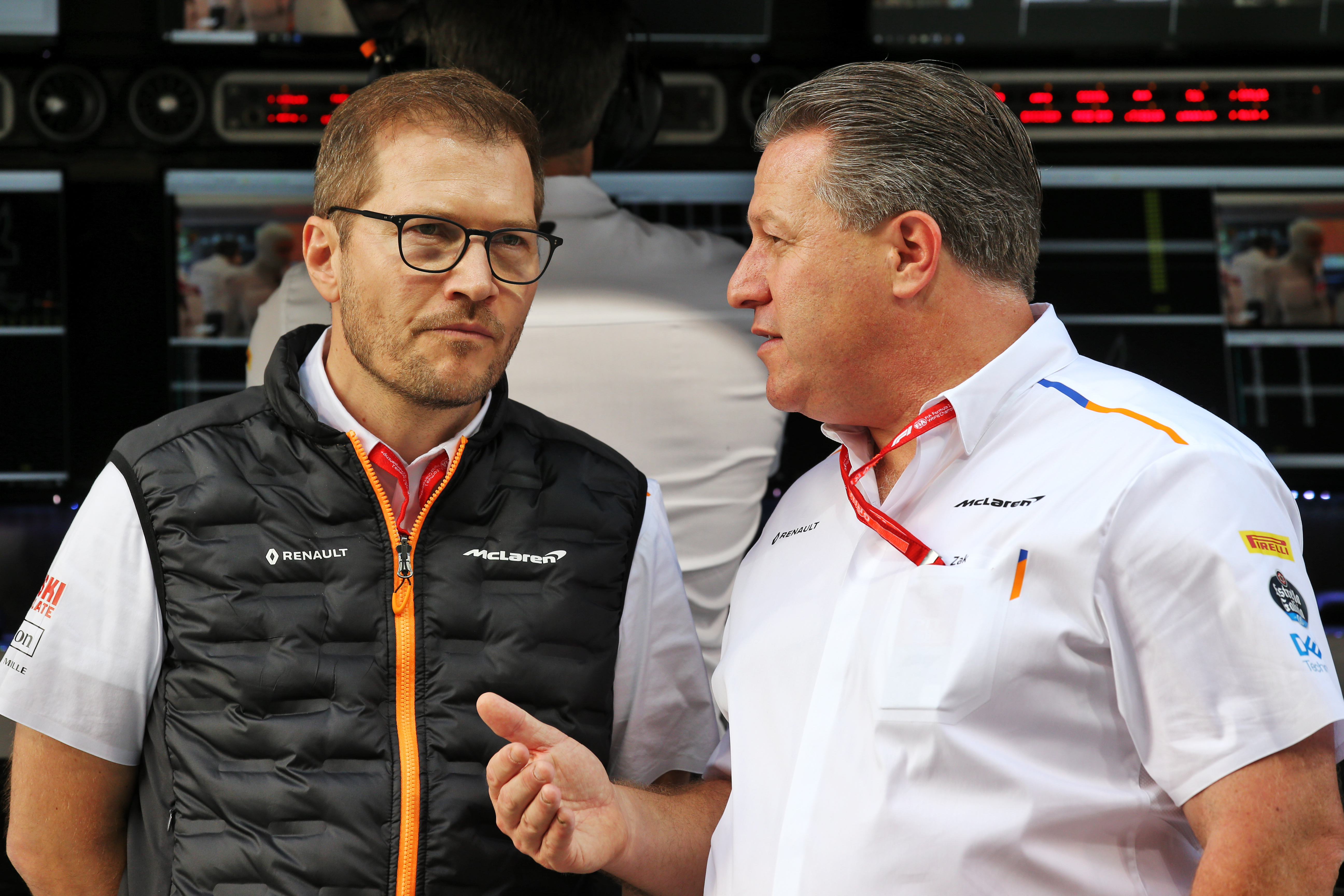 Asked how long McLaren can stay on its current financial trajectory with no racing happening, Seidl replied: "Not just for us, for all teams in the pitlane it's already a serious problem. We definitely know we will lose income.
"A major part of financing these F1 teams is coming from the revenues. For us as McLaren, we're putting all measures in place which we think are necessary in order to get through this crisis.
"There have been pay cuts that we have put in place, we have some people into furlough. There are things happening, let's say, on the salary side.
"Something which is also helping us a lot this agreement we have with the other teams, with the FIA, to be on shutdown at the moment because the maximum saving for an organisation like ours is obviously happening when we are simply not going to work. It ensures that we don't even use power, if you want to put it in in simple words.
"Also the decisions we are making together with FIA in terms of freezing the [development of the] cars will help to save costs for this year.
"And we are optimistic that all these measures we are putting in place at the moment will help us to survive that crisis."
McLaren has also proposed that the budget cap should be reduced to $100million – a significant drop further even than the $130m figure that Ferrari is holding out against, and substantially lower than the planned $150m level.
No longer the championship-winning grandee it was for so much of its history, McLaren cannot currently match the spending of the likes of Mercedes, Ferrari and Red Bull and admits it needs to make major improvements to get back on terms with them.
Reducing those rivals' spending power would therefore bring them back towards McLaren.
"We're not set on where the capital will actually be in the end," Seidl said. "It's also clear, the lower the budget cap will be, it has an impact on the shape of Formula 1 teams in the future."
One objection from other teams to a low budget count would be that it would force redundancies.
Asked about the personnel implications of McLaren going down to a $100m per year budget, Seidl replied: "I think it would not be appropriate to talk about headcount at the moment. That's something we have to analyse ourselves as well internally.
"But first and foremost it's important to get a decision of where the budget cap will end up in the future."