Red Bull team principal Christian Horner says a customer car model could be a short-term solution for Formula 1's smaller teams in light of the COVID-19 crisis.
With nearly half of the original F1 2020 calendar either cancelled or postponed due to the coronavirus outbreak, the championship and its main actors have been hard at work agreeing ways to cut down operational costs and help the series retain a 10-team grid.
A number of emergency measures, including deferring the new technical regulations to 2022, have already been agreed, while the current point of contention is what the budget cap will be set at in 2021.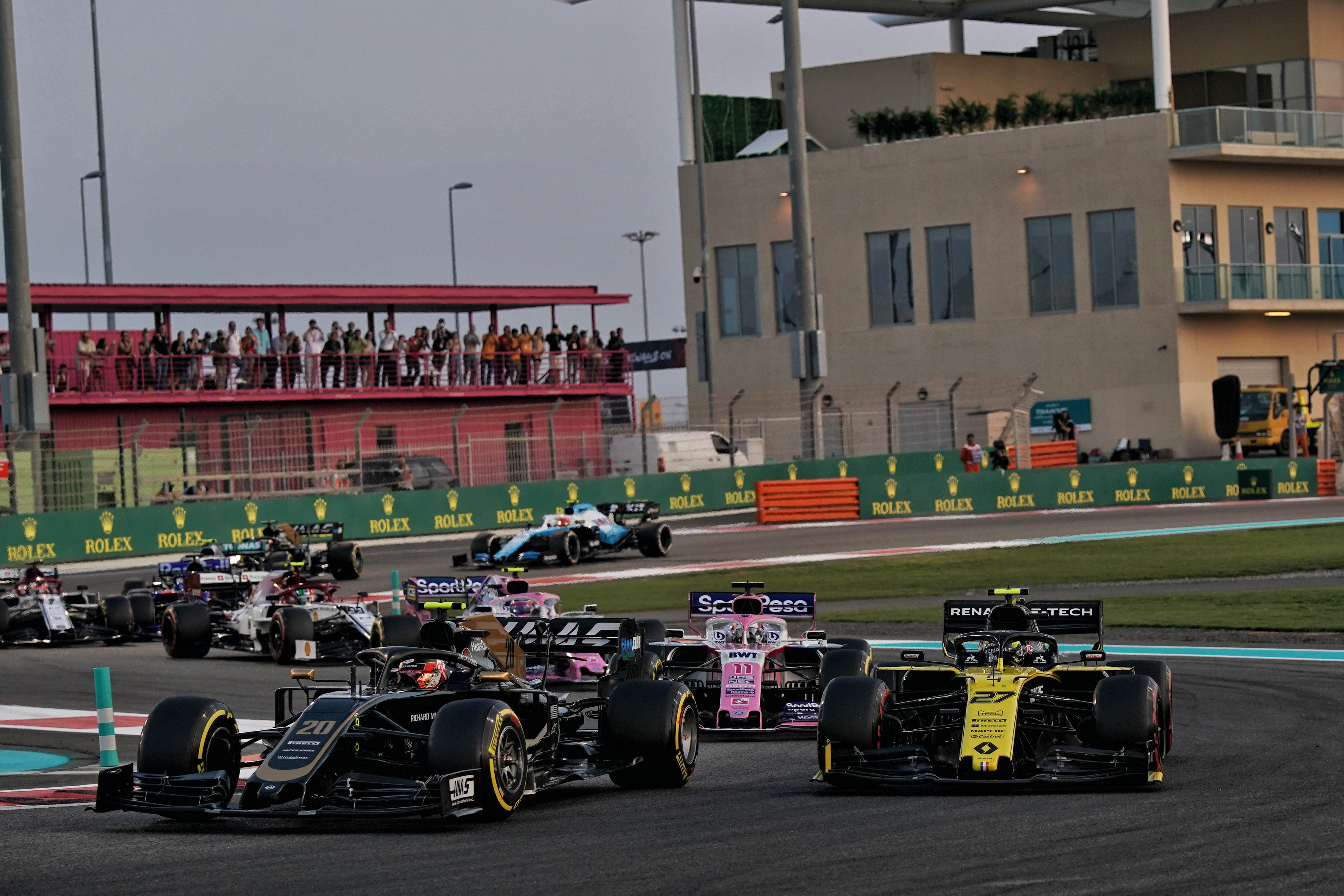 McLaren CEO Zak Brown said that the teams holding out against a substantial reduction to the agreed budget cap level – these understood to be Ferrari and Red Bull – are "playing with fire" and risking a grid size reduction.
Horner, however, feels too much focus has been placed on budget cap, and instead wants F1 to fixate on "cost drivers" – and he has suggested an effective way to mitigate those from an R&D perspective would be for the smallest teams to buy whole cars, as opposed to certain parts like they do now, from the bigger outfits.
The Red Bull boss told Sky Sports F1: "If we were to go to a complete extreme, I would have no issue at all for a short-term period, for one or two years, to say to the smaller teams – 'you know what, let's get rid of all of your R&D costs, let's get rid of everything, you just need to be a race team, and we will sell you our car in Abu Dhabi [at the end of the year]. Take that car!'
"And that would be the quickest way to be competitive at a low cost.
"Now that would probably deal with four of the teams. Haas you would think, AlphaTauri for sure, Sauber [Alfa Romeo], probably Racing Point. They're all trying to copy each other's cars anyway.
"And then that leaves those teams in the middle sector – McLaren and Renault – that are the odd ones out, but it's always going to be impossible to get a compromise that suits everybody.
"A lot of the focus has been put on the cap at the moment when it's actually the cost drivers that are where the most emphasis needs to be."
He later brought up this solution again, saying: "If you really are serious about taking cost out of this sport, I would've thought – if I was [Alfa Romeo team financier] Finn Rausing or [Haas team owner] Gene Haas and I had the opportunity to go and buy a Ferrari or a Red Bull or a Mercedes and just run a race team for a couple of years, that's what I'd do."
Horner: Ferrari, smaller teams against further rules delay
A further postponement of F1's radical new technical regulations to 2023 is another cost-reduction measure championed by Horner, who said earlier this month there was "reasonable agreement" between the teams to enact this measure.
It is understood delaying the new regs to 2023 does not have the support of F1 or its governing body, the FIA, and the topic has currently receded to the background amid the more pressing budget cap debate.
And Horner has now indicated that Ferrari and certain smaller teams have reservations over such a move due to competitive interest.
"As dear old Ron Dennis used to bang on [about], he said 'if you want to save costs in this business, don't change anything, and he was absolutely right'. And that's why I have a slight problem with introducing a complete overhaul of the car for 2022," Horner reiterated.
"There's not a single component that's carryover from 2021 to 2022. We're going to be forced to go tyre testing, build mule cars, and it just seems an unnecessary pressure on the system, to put that cost into 2021.
"So I would've pushed the rules a further year back into 2023, but if you're a team – for example, Ferrari are saying 'yeah, from a cost point of view we get it, we agree, but our car might not be that competitive, we want a clean sheet of paper'.
"And of course all the teams further down the order the order think that a clean sheet of paper will change the pecking order.
"In reality it will change nothing. But it will impose an awful lot of cost drivers into the business next year."