McLaren's recovery plan was clear. It was meant to rise from the ashes of its Honda partnership and return to Formula 1's top tier, fighting for wins and titles. That was already set back by a miserable 2018 season in which its own shortcomings were brutally exposed after three years blaming the engine.
A very strong 2019 injected serious momentum into the recovery, under the stewardship of Andreas Seidl. But now McLaren faces another delay, with new technical rules being deferred to 2022 and McLaren instead spending 2021 with a Mercedes engine fitted to a car designed for a Renault.
This could be viewed one of two ways: more time to get things right before the new rules of 2022, or an unwelcome disruption and an unexpected complication.
"I don't see any benefit from it," Seidl says. "We have been strongly in favour to have these regulations in place as soon as possible.
"At the same time we fully understand and support, why they have been delayed.
"Together with this crisis, I simply think it will delay a bit, potentially, our way back up the grid."
In an ideal world, McLaren would spend 2020 building on its fourth place in the constructors' championship last year and seeing further gains with the MCL35, produced under the auspices of new technical director James Key.
The gap to the leading team would reduce in terms of points and pace, with McLaren well-placed to launch into the new technical rules in 12 months time – down on budget compared to Mercedes, Ferrari and Red Bull, with the best grounding of any midfield team to make the most of the upheaval and bridge the gap.
As we all know, the world is in a far from ideal place.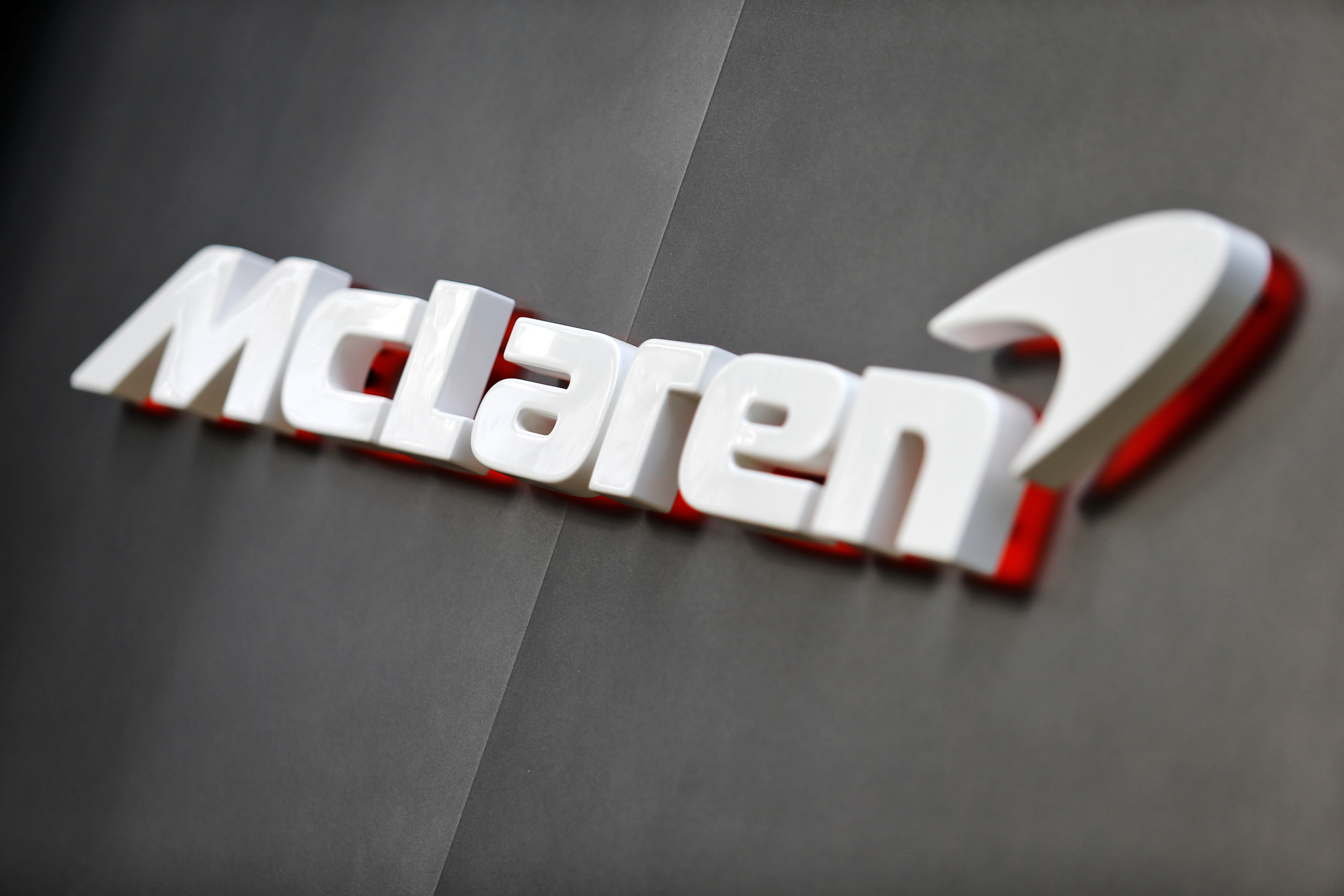 "The most important thing at the moment is to get through this crisis, survive it as a team and as Formula 1," says Seidl.
"And then obviously we have a clear plan in place of what we have to do in the next months and years in order to move up the grid again."
In all likelihood, McLaren's recovery will be hurt by the current situation in the short-term, but potentially be more impactful beyond that.
Independently, delaying the new rules to 2022 would give McLaren more time to get major infrastructure developments – a new windtunnel and simulator – online, and address any lingering shortcomings across the operation, so it can strike a swift blow when the new rules come in and teams are adhering to a budget cap.
Seidl is pragmatic, but pragmatic doesn't mean pessimistic. He believes McLaren will quickly rediscover its pre-crisis momentum, he is just aware that the road ahead has picked up an extra curve or two, and looks a little longer
The delay coincides with the current F1 shutdown/government lockdown combination, which means the entire factory, apart from the areas contributing to ventilator production as part of Project Pitlane, is on pause. As a result, all the infrastructure projects are on hold.
"We simply need to see now, together with all our companies or suppliers we're working together on these projects, how big the delays will be once we get going again," says Seidl.
When that will end is "too difficult to predict", says Seidl, but the sooner it does, the better for McLaren.
The new windtunnel was never meant to be part of how McLaren tackled the new rules. A new driver-in-loop simulator, due to be used from 2020 and deemed a "massive departure" from what it has had until now, is more of a short-term option.
But both are weapons that the delay to the rules mean McLaren will have earlier, and for longer, if development resumes swiftly. Presently it is a short-term obstacle, but if it is overcome quickly then the windtunnel could be in operation before the end of next year (based on the original two-year estimation for the build).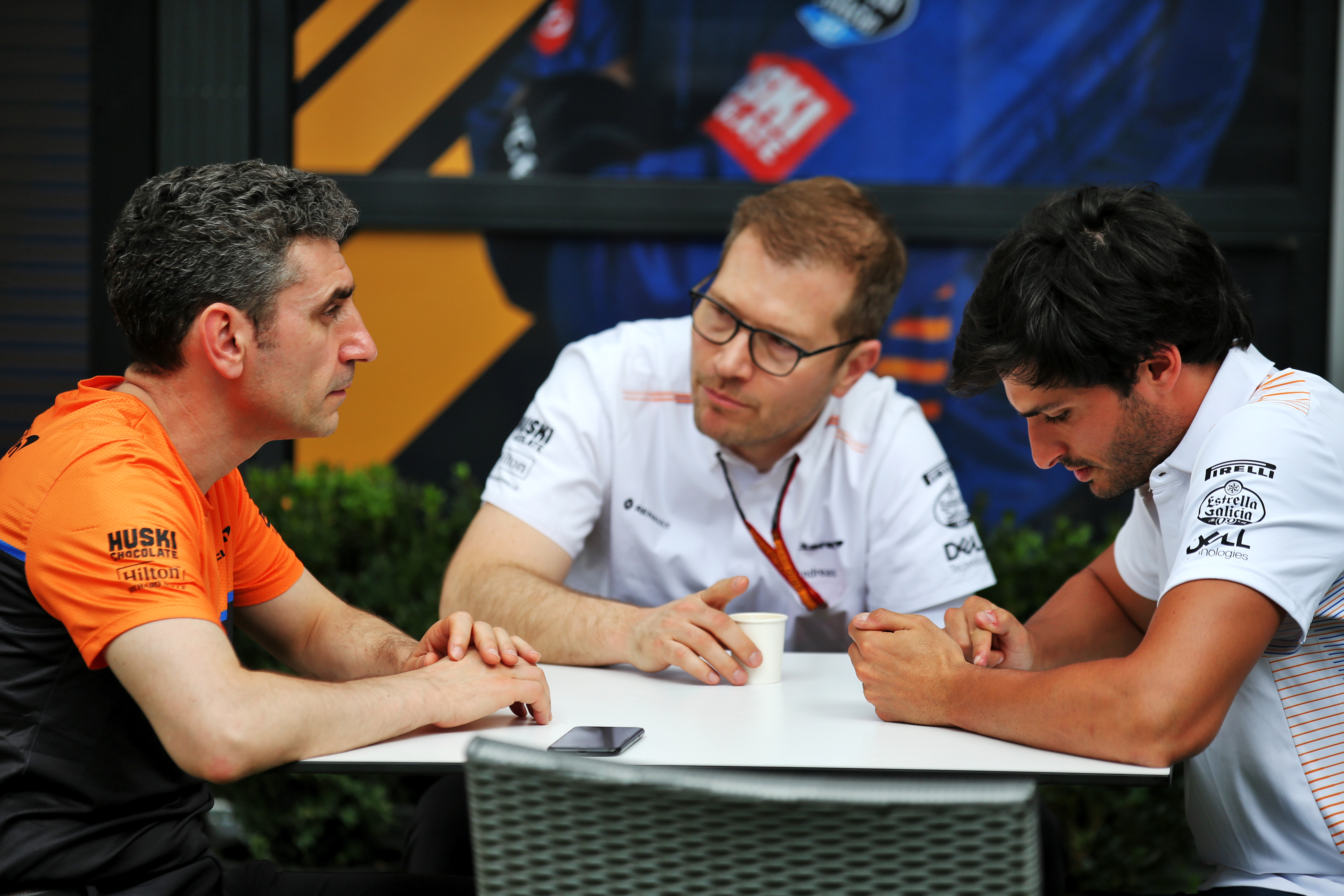 Seidl is pragmatic, but pragmatic doesn't mean pessimistic. He believes McLaren will quickly rediscover its pre-crisis momentum, he is just aware that the road ahead has picked up an extra curve or two, and looks a little longer.
Assessing the progress it has (hopefully) made with the MCL35 has been interrupted, but in this area McLaren is not alone: every team has identified weaknesses to address after testing, but none are allowed to work on the cars at the moment.
And McLaren must wait to determine exactly how it evolves its car, because certain areas will be frozen from the end of 2020 to 2021. Seidl acknowledges that "this will also then decide on what we will actually do on the cars, once we get back to our factories".
Outside of development work at base, going racing again this year is important for McLaren's operation preparations on the 2022 car. It needs to be confident its processes are correct and everything is correlating as expected, even if the fundamentals of the design are poised to change.
The other reason racing this year is important to McLaren is it has a bespoke car for the job, so it can compare its MCL35 directly against the MCL34. That will not be the case if there is no racing until next year. All teams have agreed to carry over their chassis for 2021 to plug the gap created by the deferral of the new rules. But McLaren is the only one changing its engine, as it will honour the commitment it made to switch from Renault to Mercedes.

McLaren has been preparing to integrate that engine into an all-new car with all-new regulations. Now, around the various components that will be frozen from 2020 to 2021, it will need to adapt the current Renault-engined chassis to fit.
F1's technical regulations already prescribe certain engine geometries and mounting requirements. There will be some compromises required as the MCL35 is tailored to elements of Renault's engine, such as cooling and gearbox pick-up points.
"There will be restrictions in terms of how good we can integrate this power unit into the current car," concedes Seidl.
"We have agreed together with FIA that they will monitor very closely that we are only allowed to do the changes that are absolutely necessary to to install the Mercedes power unit.
"So they will monitor closely that we don't touch any other areas in the surroundings of the power unit which will give us additional performance gains, which we fully understand and we agreed to also, because in the end we need to look at the bigger picture."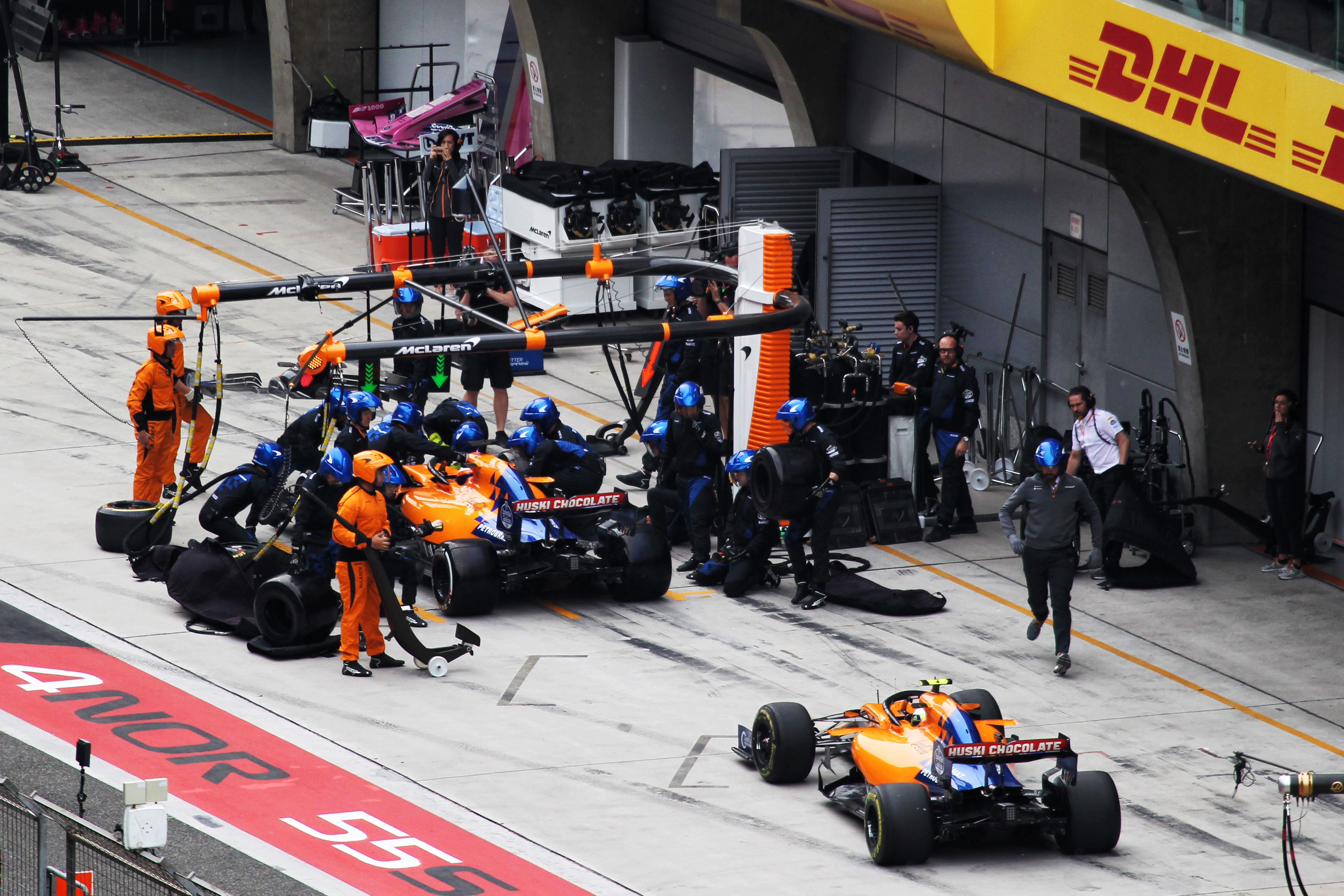 McLaren hasn't contested this because it wants to maximise cost savings for everyone. But while Seidl reiterates "I don't think it can be done in the most efficient way", he says that when the current factory shutdown is lifted McLaren will proceed "full steam ahead" on integrating the Mercedes engines in the least compromised manner.
Assuming this is successful, then one year later than planned McLaren will finally find itself on the eve of a new season in 2022 with a car built to brand new technical rules, the team well-versed with its up-to-date simulator and a new windtunnel in operation.
It might even be entering F1's new era with greater prospects than would otherwise have been the case, given the collective desire for teams to reduce the planned budget cap from $175m to at least $150m for 2021.
In Seidl, they seem to have the right leader. Later than planned, they will have the right equipment. The budget cap, whatever it turns out to be, will peg back the spending of their rivals
McLaren hopes that the crisis will be the wake-up call F1 needs to finally and emphatically address a spending imbalance between teams, and has made no secret of the competitive opportunism it seeks to employ at this time. It stands to gain significantly if F1 slashes the budget cap, but its argument is also that F1 has a lot more to lose as teams might be forced out of the championship entirely.
That perhaps explains why Seidl seems non-plussed about any short-term aggravation McLaren will face. In the context of a global crisis, losing out in the next 18 months to gain big from 2022 onwards seems like a solid trade.
"It's no secret that as McLaren we're pushing a lot in order to get these new regulations in place for 2021," he says.
"At the same time, we had to face reality with this crisis now.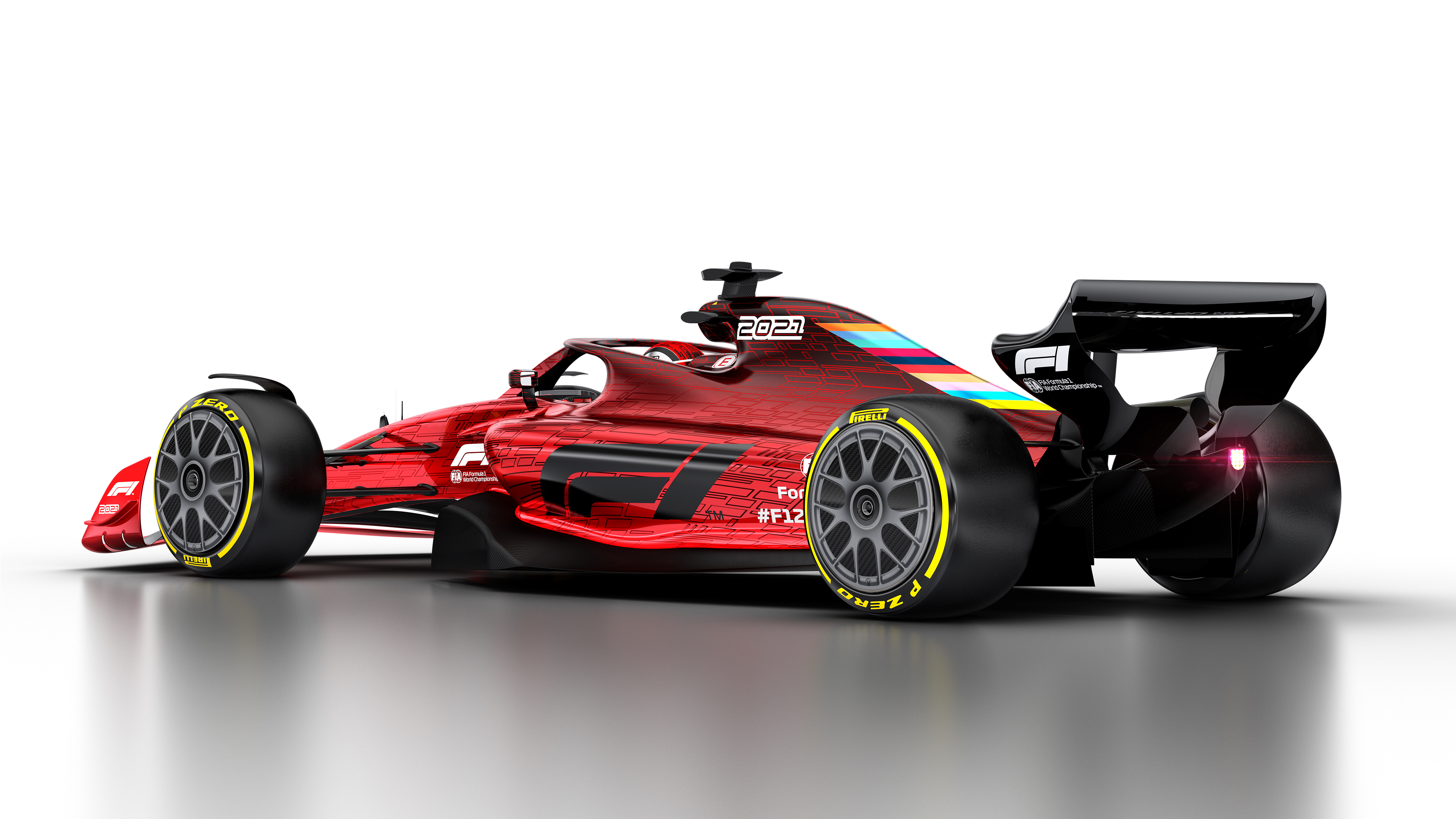 "We were also fully supporting the delay by another year of these new regulations because the reality is at the moment we don't know what the financial situation will be this year.
"[Will] some decisions get watered down by the delay? I don't see that, because the FIA and Formula 1 were pretty clear that they're going to have these new regulations in place for 2022.
"We are still convinced that these are better regulations, they encourage better racing, the car's getting a bit less complex, it makes sense from the financial side, in order to be aligned with the budget cap.
"That's what we're planning for."
Seidl's pragmatism is a big part of why McLaren has made swift progress since its aerodynamic flaws were laid bare in 2018, why its backers are financing major infrastructure projects and why it will likely survive the current crisis.
They need to believe that McLaren can return to winning ways with the right leadership, the right equipment and the right balance of power in the championship.
In Seidl, they seem to have the right leader. Later than planned, they will have the right equipment. The budget cap, whatever it turns out to be, will peg back the spending of their rivals.
McLaren wanted to advance its recovery significantly in 2021. Waiting 12 months to do so might turn out to be a very good compromise.