Formula 1 holding grands prix in 2020 is "absolutely critical" for Williams, according to its deputy team principal Claire Williams.
The coronavirus pandemic has led to sports events being cancelled en masse, and F1 has proved no exception, with nine races already officially cancelled or postponed and no certainty over when the 2020 season will begin, or what shape it will ultimately take.
F1 has taken measures to mitigate the financial impact of the crisis, while most of the UK-based teams have furloughed staff, but there remain concerns that the championship could lose teams as a result of this disruption.
The likes of former F1 supremo Bernie Ecclestone and ex-FIA president Max Mosley have been quoted as saying that the 2020 season should be called off altogether – but, speaking to Sky Sports in an interview released on Monday, Williams made it clear racing this year was integral to her outfit's well-being.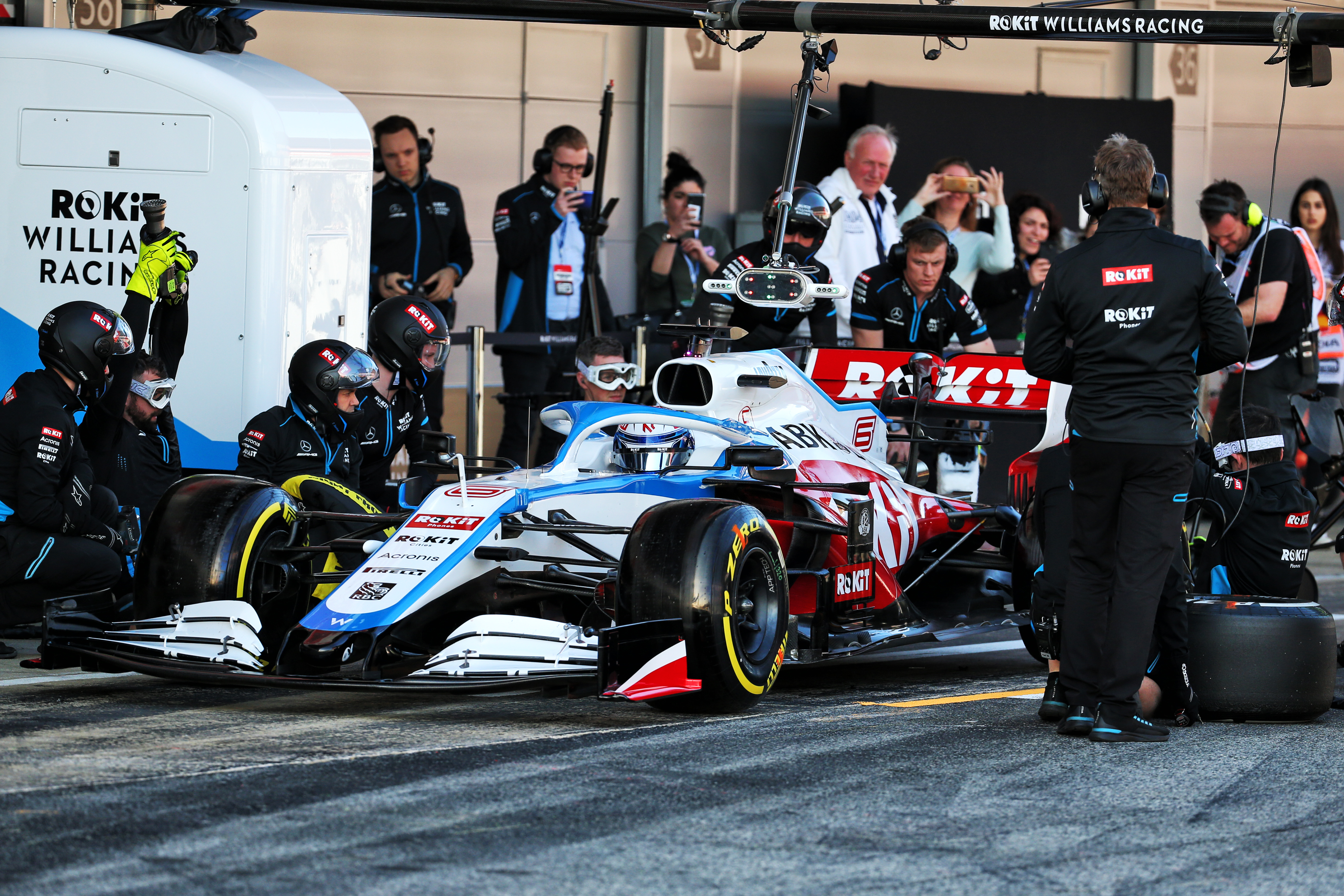 "It is an incredibly difficult environment that Formula 1 finds itself in right now," Williams said, "but that's shared by many businesses around the world, due to this unprecedented situation.
"That is why we have spent so much time in these meetings, team principals together with FIA and F1 in the past few weeks, to ensure that we do absolutely everything we need to do to make sure that all of us come out at the end of this year unscathed.
"A big part of that is when we're able to go racing again – particularly for a team like ours, we're one of the true independents left, we don't have the backing that the majority of our competitors have up and down the grid.
"So for us going racing is absolutely critical this year – but it has to be when it's safe to do so."
Williams says it is impossible to foresee "whether we're going to have 15 races, eight races or zero races – clearly we all hope it's more rather than less".
F1 is still hopeful of fitting in a substantial race schedule in 2020, and talk of a July start at the Red Bull Ring without spectators has been gaining steam as of late.
Williams continued: "We have to go racing again. Our sport and the prize fund money, where we finish in the constructors' [standings] is so important to all of our businesses. And to try and work out what we do if we have zero races this year, it's very difficult.
"But the overriding position has to be the safety of our teams – we cannot go racing again until it is absolutely safe to do so. I just really hope that – you've had rumours about a July start, if it was in July, I know that Williams would be there."
Williams has long been a vocal supporter of the new F1 rules that were set to come into play in 2021. The technical regulations overhaul within that has now been postponed to at least 2022, but the introduction of the budget cap will still follow next year, with the level of the cap now set to be reduced.
Williams believes that, had the regulations revamp occurred just slightly earlier, F1 teams would've been in a much better position to weather the current disruption.
"What I think is disappointing [is] that these new regulations that were coming in for 2021, we got to a really good place and they were going to really set a great future for all of our teams in Formula 1. I think if we had had those regulations implemented maybe two years ago, we might not all be as concerned as we probably are now.
"We, I think, are a little exposed at the moment at the moment because we don't have such a comprehensive set of regulations that Liberty have brought in.
"But I'm sure and I trust that we will get through this. I am always eternally optimistic."