Jan Magnussen says it "meant a whole lot" and he was "nervous" defending from Jenson Button in an epic Legends Trophy race at Lime Rock Park, which Magnussen narrowly won.
The Dane defied the advances of 2009 Formula 1 world champion Button to clinch the opening Lime Rock race of the weekend in the series which uses McLaren M23 F1 cars from the 1970s. It was Magnussen's second Legends win after a previous success at NOLA Motorsports Park.
Magnussen had a superb start from the second row of the grid to lead into the first corner, but polesitter Button applied colossal pressure for the entire 13 lap race. Juan Pablo Montoya took the reversed-grid win for an exclusive ex-F1 driver lockout of race victories at Lime Rock.
"I was so nervous, it surprised me how much, as I knew Jenson was right behind and I really wanted to beat him because I was out of my normal environment," Magnussen told The Race of his battle with Button – who also has a Legends race win.
"I wasn't 100% sure what I was doing, so it was just a fantastic experience.
"Racing against him is cool because he is super talented and fast wherever we go. To be honest it meant a whole lot to me just because it was him."
Some cool shots from yesterday's #legendstrophy race at Lime rock park. My fav is shot two, drifting with @janmagnussen during a great fight for the win. Check out my 2020 helmet design!@skysportsf1 @wearetherace #f1 #mclaren #racing #simracing #game pic.twitter.com/2CGktwHH8b

— Jenson Button (@JensonButton) April 19, 2020
The former McLaren and Stewart F1 driver Magnussen even watched an immediate re-run of the battle after he took the win, saying he was surprised by the reaction his fans, many of whom haven't watched esports before the lockdown period.
"I re-watched the race afterwards and it is great, the way the broadcast was made it really exciting to watch," Magnussen added.
"I've had so many people writing to me on my social media and saying how surprised they were about how much they enjoyed watching simracing.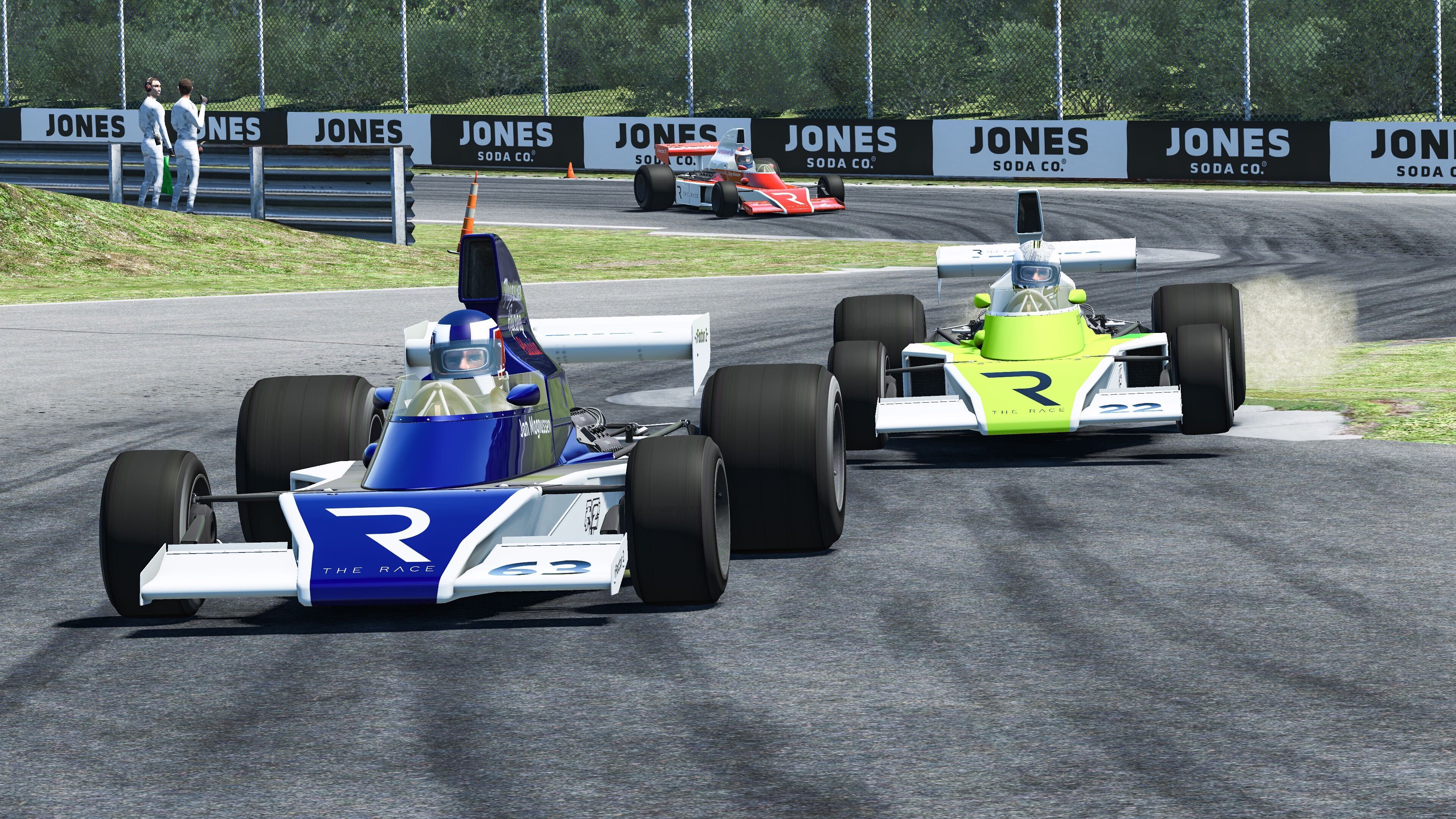 "These are my usual fans who watch me in IMSA, so now they are getting converted in to being simracing fans."
Magnussen's experience on a simulator is limited to his time at the Corvette Racing team in IMSA and other endurance competitions, but he was completely new to esports before being invited by The Race to take part in the Legends Trophy.
He believes that the discipline has marked similarities with real-world racing, especially in practicing and perfecting racecraft.
"You can develop and hone your racecraft because the race against Jenson was all about not making any mistakes and placing the car just in the right spot so it would make it as difficult as possible for him to pass," Magnussen said.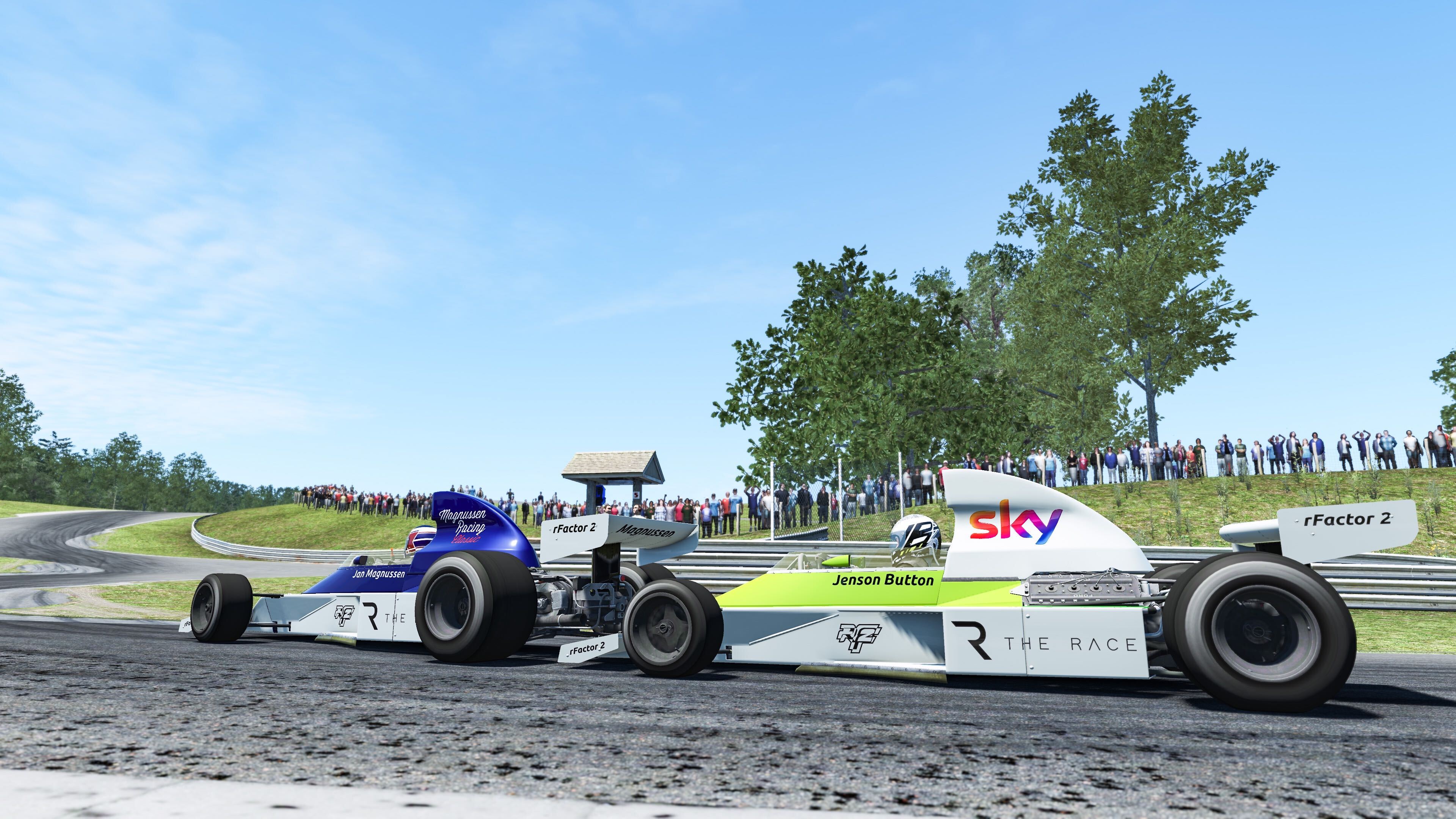 "It's all visual so really you are doing everything with your eyes. It's difficult to find the limit of the car and it makes it feel like you are a little bit behind everything.
"The tracks are super realistic in terms of where the bumps are and how hard you can hit the kerbs.
"You have to slide the car to be quick which is not something you see so much in modern racing, so it makes it super enjoyable to drive."
Magnussen is part of a mini-Danish racing fraternity competing in The Race events, as his MB Racing GT4 team partner Ronnie Bremmer and nephew Dennis Lind are also revelling in the action.
Lind was the highest placed professional driver in The Race All-Star Cup – Fully Charged by ROKiT Phones after finishing fifth.
"Dennis is a fantastic race driver and sim driver all in one, so it's great to be competing on the same platform and seeing him do a great job there," said Magnussen.
As well as enjoying his new found discipline of racing, Magnussen is also vocal on the social benefits of the weekly Legends Trophy event as he catches up with old competitors from his racing past.
When asked how much he enjoyed beating his 1994 British F3 team-mate Dario Franchitti, Magnussen said: "I'd be lying if I said I didn't like doing that again!
"But seriously, for me it is super cool that I am re-connecting with guys I haven't spoken to for ten or twenty years or so.
"Suddenly we are now able to race and contact each other through Whattsapp and also on the screen.
"It works because it is all real racing drivers and not a mix of sim and race drivers. The reason I say that is because I have raced against some sim drivers and they are so unbelievably fast, like unreal fast.
"So the show is good because it is quite a good and level playing field."