Erhan Jajovski won his second The Race All-Star Cup – Fully Charged by ROKiT Phones race in a row, beating Williams Esports drivers Nikodem Wisniewski and Kuba Brzezinski.
Having now won the finals of both championship rounds so far, Jajovski now carries a 14-point lead over Wisniewski into next week's decider.
Wisniewski took pole position but Jajovski got the better launch off the grid and was able to take the lead into the first corner.
"I had to make the move quite early on because the dirty air is really, really tricky with these cars," said Jajovski.
"So I got a perfect start, jumped Nikodem. The first part of the race he hung on but I think his tyres died and I just raced until the finish."
Brzezinski made up one place off the start as he qualified in fourth and behind previous All-Star winner Kevin Siggy, but took the inside line into the first corner of the Lime Rock circuit and moved up to third place.
The top four held their positions for the rest of the race, held using LMP3 cars on rFactor 2 once again, and pulled away from the pro driver field behind them.
That battle was led by Dennis Lind.
The factory Lamborghini driver started the race behind Mike Epps but overtook him for fifth on the first lap.
Lind, Epps and Formula E driver Max Guenther formed their own isolated group but were unable to overtake one another.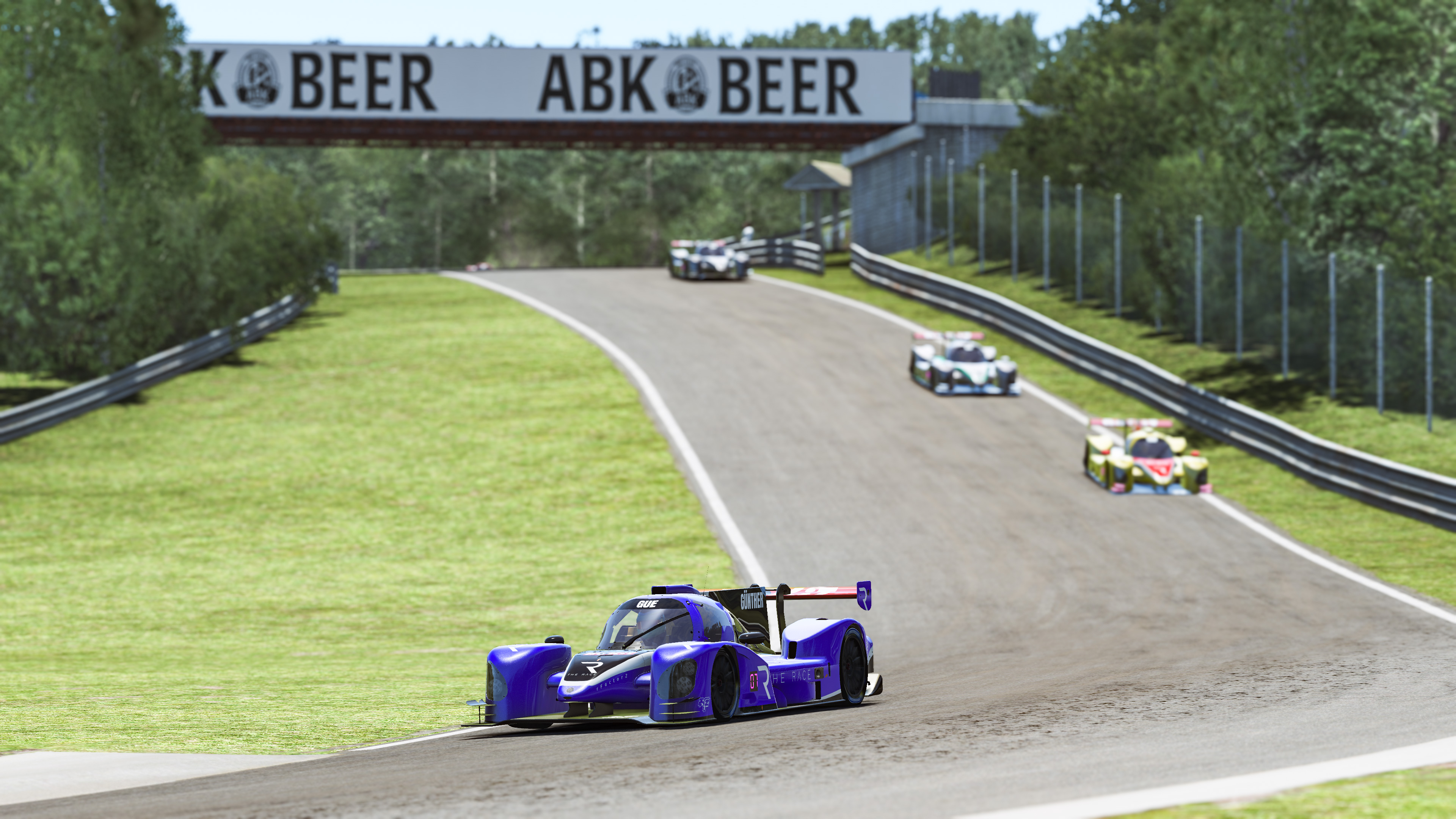 Bono Huis eventually caught his way up to that trio of cars after a poor start, but the sim racer was unable to pass any of them.
Huis, the winner of the third round of the All-Star Series, was slower in qualifying than some of the real world drivers and started the race in seventh.
He got pushed off onto the grass a few corners into the race, which dropped him down to 10th and behind World Rallycross driver Kevin Hansen.
Though he quickly repassed Hansen, Huis spent the majority of the race behind the highest finishing pro driver in the previous round Gabby Chaves.
However Chaves lost himself eighth place as he cut across the front of Huis in a bid to defend the position, but that resulted in Chaves getting tagged, losing rear end grip and running wide at the next corner.
Huis was second in the championship after the first round but his poor finish means Triple A esports driver Jajovski is the favourite to win the day's test in a Formula 1 team's simulator on offer for the top esports racer at the end of the three-round championship series.
The real world driver with the most points at the end of the next round will win $30,000 for a charity of their choice.