McLaren Formula 1 drivers Carlos Sainz Jr and Lando Norris volunteered for a pay cut as the team became the first to commit to furloughing staff amid the coronavirus crisis.
F1 and its teams are discussing how to protect themselves amid the financial pressure caused by the global COVID-19 outbreak, which has cancelled or postponed the first eight rounds of the 2020 season and threatens to impact more.
Due to the impact of COVID19, the McLaren Group has adopted difficult temporary measures regarding its staff to hopefully protect jobs in the long term. I fully understand these tough decisions and I have obviously decided to take a pay cut. We are all in this together. pic.twitter.com/O2woN7kYKt

— Carlos Sainz (@Carlossainz55) April 2, 2020
Wider measures, including delaying new technical rules to 2022 and rolling over most of this year's car designs to 2021, have already been taken to shore up the medium-term future of the respective teams.
However, McLaren is the first team to take short-term action to protect its staff.
It will take advantage of the UK government's coronavirus job retention scheme which allows employers to pay the lower of 80% of an employee's regular wage, or £2,500 per month.
Though it is not clear how many staff will be placed on furlough, McLaren has confirmed to The Race that the process will be undertaken across the company.
The process could last three months. It is unclear when the F1 season will resume – the first race still on the schedule is the Canadian Grand Prix but its mid-June date appears unlikely to remain.
Staff members who are not furloughed, from McLaren's executive tier down, will take a pay decrease. This includes CEO Zak Brown and its F1 drivers.
The Race understands Sainz and Norris, who joined the team last year, volunteered for reductions in line with other staff when they were informed of the situation.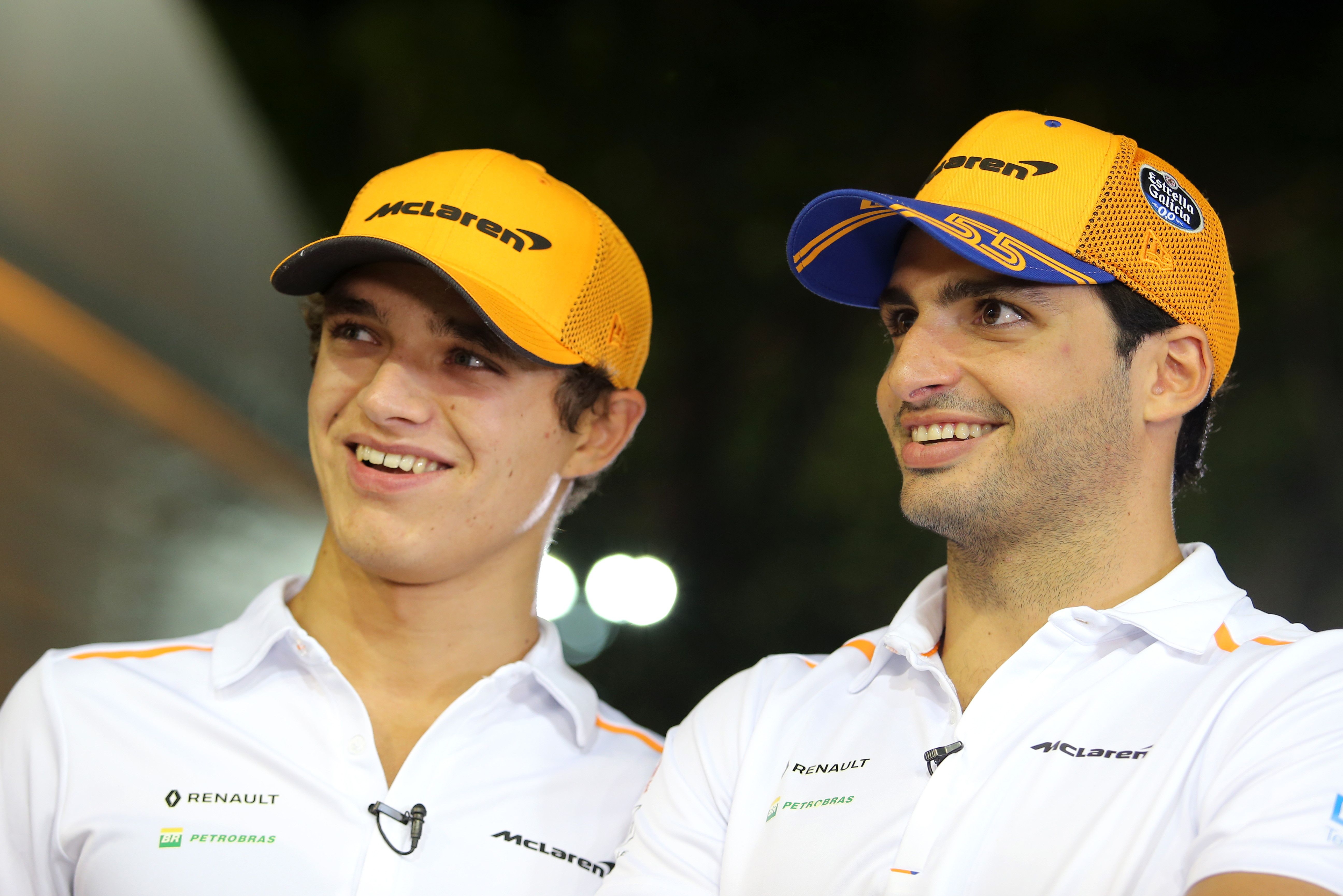 "The McLaren Group is temporarily furloughing a number of employees as part of wider cost-cutting measures due to the impact of the Covid-19 pandemic on its business," a McLaren statement given to The Race read.
"These measures are focused on protecting jobs in the short-term to ensure our employees return to full-time work as the economy recovers."
F1 teams face a serious threat, especially smaller organisations, because the prize money they receive from F1 is a big part of their income.
That prize money is taken from F1's overall revenue, which is set to be reduced dramatically because of how many races are going to eventually be cancelled. Fewer races will also mean reduced sponsorship and TV broadcaster income.
No other team has taken the same action as McLaren yet, although it is expected.
Red Bull team boss Christian Horner told the BBC earlier this week "we're looking at what the government have communicated" and that "all the HR managers between the teams are talking so there is as much consistency as possible".
F1 is in the midst of establishing other cost-cutting measures in the short- and longer-term.
There are discussions about lowering the $175m cost cap that will be introduced next season, although that appears to still face opposition from some teams.
In the short-term, Racing Point's Otmar Szafnauer has targeted a potential saving of up to £30m if the revised 2020 calendar is slashed effectively in half.
"Some of the costs are sunk already and we're looking at how much money can we save if we only do a 10 or 12 race season," Szafnauer told Sky.
"Every team's different. I still think we spend the least out of everybody.
"I think we can save in the region of £25m to £30m if we only do 10 or 12 races."