It was about 65% distance when the rain arrived like a mischievous presence, pulling its age-old trick on the Monaco Grand Prix once again before sneaking back over the mountain to watch the havoc unfold.
But those three laps of drama – urgent pitstop calls, cars sliding up the escape roads, the leader scraping along the barrier approaching Portier as he made his way to the pits on worn, gripless slicks – didn't really change all that much. They certainly didn't alter Max Verstappen's total domination of the race, despite his little adventure.
In fact, it even enhanced it, as Aston Martin gambled on slicks for Fernando Alonso in that pitstop flurry, hoping the rain might stop as quickly as it had arrived and leave him in the lead after everyone else had to ditch their intermediates.
It didn't of course and Fernando had to make a corrective stop for inters on the next lap. It hadn't cost him anything, because he'd had more than a pitstop's-worth of gap over the third place Alpine of Esteban Ocon.
Verstappen was masterful, not just in the way he controlled his race with such sure-footedness wet or dry, but also in how he managed the tyres. That was a particularly critical component this weekend, as there was a big spread of choices between the medium (which he was on, together with Ocon and Lewis Hamilton) and the hard (the choice of Alonso, the Ferraris and George Russell's Mercedes).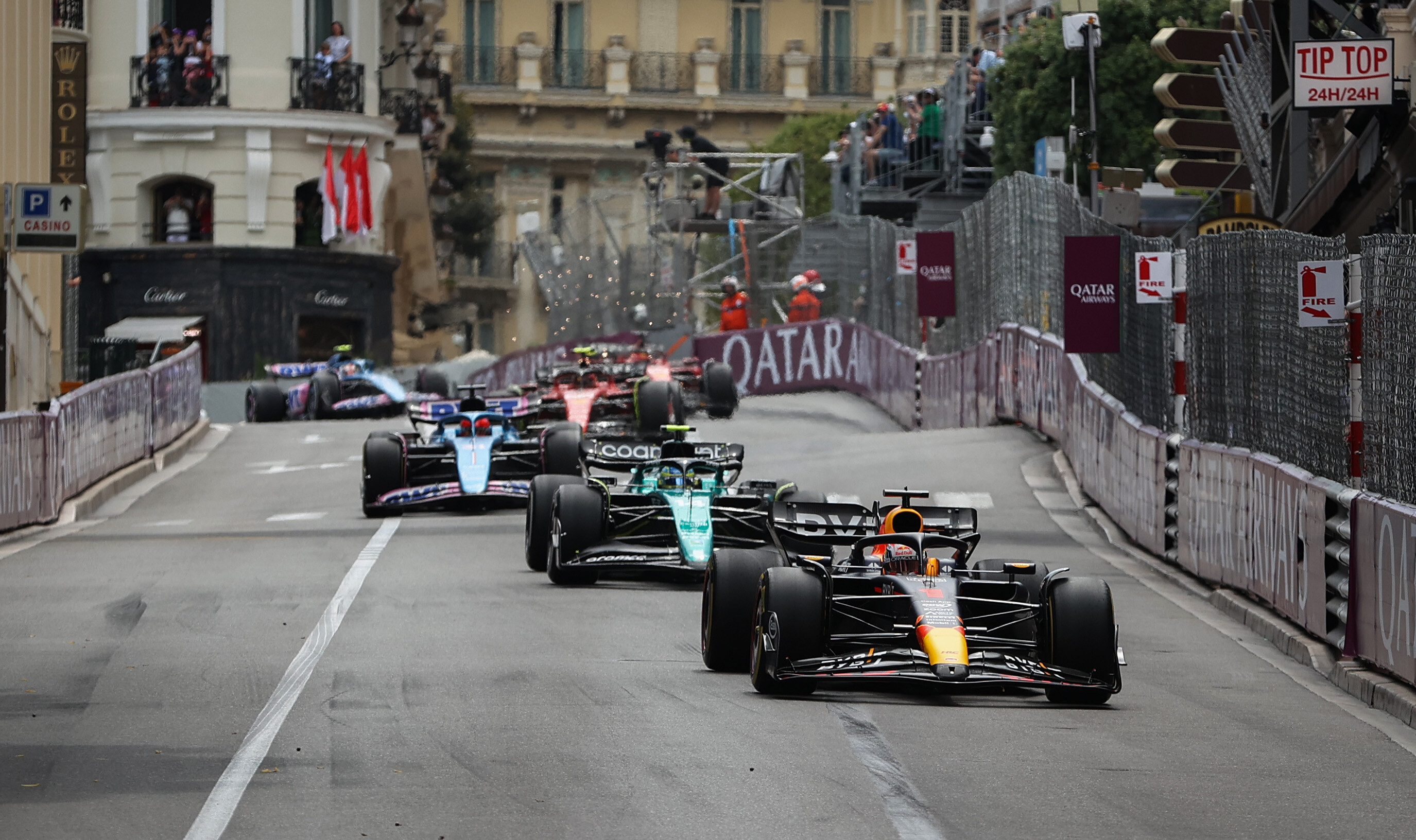 The radar was predicting possible rain in the second half of the race and so as the tyre covers came off on the grid to reveal the choices, the worry at Red Bull was that the hards might be able to get you all the way to the rain arriving but the mediums might not. Even if that wasn't the case and they all pitted in the dry, might Alonso's tougher tyres have allowed him to pump in the fast laps after Verstappen was forced to pit with worn tyres?
Red Bull needn't have worried. Verstappen had it all in hand, fast enough to pull out the required gap to take him well past undercut range and thence on to the cushion needed for possible safety cars, which in turn allowed him the luxury of responding to Aston's stop a lap later. Yet easy enough on the rubber to get to the rainy phase on his original mediums. As they came off, it could be seen they were actually in better shape than the hards which had just come off Alonso's car.
Yes, you can give the tyres an easier time running at the front and in a car with more downforce, but this was also Verstappen's delicate feel for the tyres, controlling the graining by trading off the two axles against each other, using up the fronts to protect the rears as required. He'd radio in that they were suffering, but would be reassured by engineer Gianpiero Lambiase that he was still holding his own on laptimes.
Even Verstappen wasn't driving a flat-out stint, though – or anything like it. That much was made obvious by the pace of Sergio Perez at the back in the other Red Bull. He was in at the end of the first lap to switch from mediums to hards on which the plan was to run to the end (if it didn't rain). Needing then to make up the 20 seconds or so to the back of the pack, he was lapping in the mid-1m16s at a time when Verstappen was in the 1m18s. But even that was enough to have Max 3.3s clear of Alonso after 10 laps. Alonso, in turn, was over 10s clear of Ocon.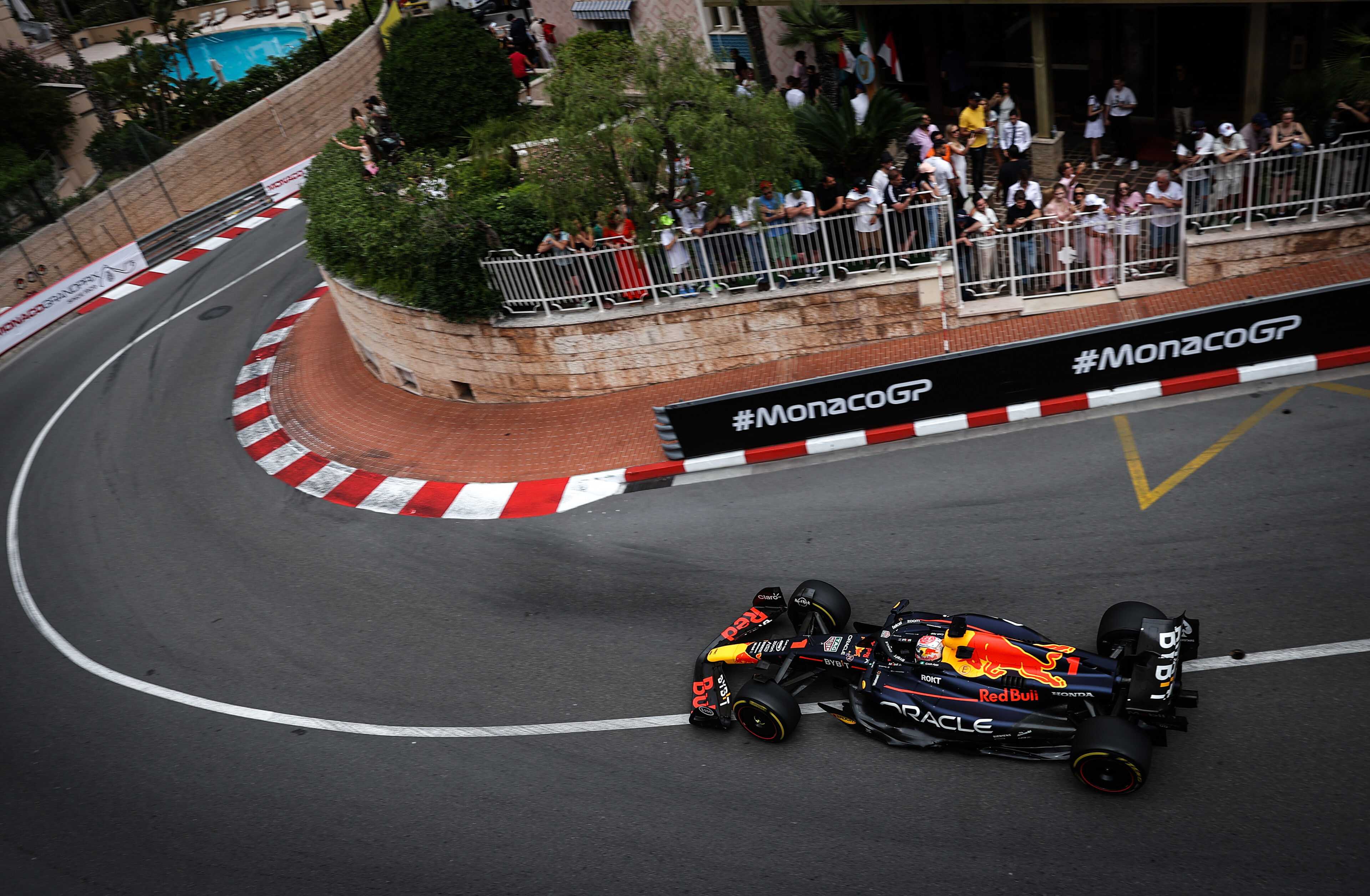 The mastery was all about control and judgement, not raw pace. The pace had been on display the day before with that incredible sector three in qualifying. As recalled here on Saturday, that pole was a very difficult thing to access because of the tricky combination of the traits of the RB19 and the C5 tyre. Had Verstappen not set pole, his route to victory would have been a whole lot more complicated than it was.
But it was only the performance of Alonso and Aston Martin which made Verstappen have to work so hard for the pole. That close performance match ultimately wasn't there on race day, once the Red Bull had a few laps to get tyre temperature. That and Ocon's very conservative pace as he protected his tyres and his track position left Alonso in a no-man's land, a distant second but with more than a pitstop's-worth of gap over Ocon. It was this which allowed Aston Martin its gamble as the rain arrived. It didn't work, the rain kept coming, the track got wetter and Alonso was back in the next lap for inters.
Red Bull waited an extra lap after Alonso's first stop before pitting Verstappen, giving him his high-jeopardy in-lap and his scraping along the Portier approach wall. But the gap Verstappen had built up allowed them this luxury. Even if Alonso had got straight onto inters, it wouldn't have been enough to put Verstappen under serious pressure.
"Even being five or six seconds off the pace [on the in-lap], we'd have still been three or four up the road [if Alonso had rejoined on inters]," said Christian Horner.
Verstappen's dominance made his weekend look straightforward. But it was far from that. The squeezing out of that pole lap was a great foundation, but just the start of the complexities.
"The race ended up being all about management," he said. "Because, Fernando starting on the hard made me do a very long stint, probably almost double to what we would have liked, but because of the rain in the area, we couldn't really stop.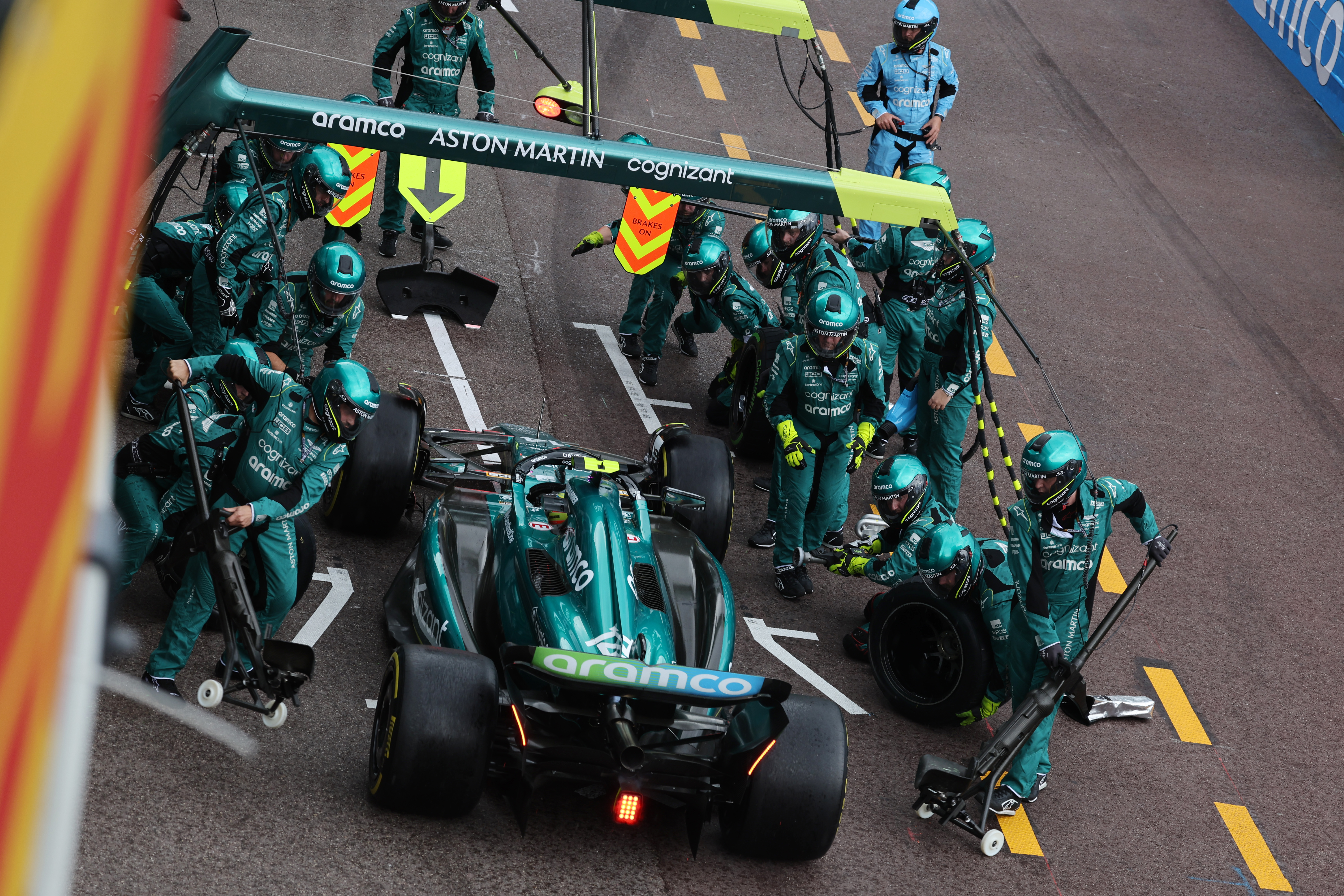 "If it would have been nice and sunny, I would have stopped, put the hard tyre on, and you catch up and you wait until Fernando does his pitstop, but we couldn't do that because the risk of rain was around so I had to stay out.
"The tyres were graining, I had to go through that graining phase, which wasn't that easy. But then luckily it picked up a little bit but then of course, it started to rain. And with really worn tyres, to go through there was not really enjoyable. Clipped a few barriers, especially on my in-lap, but…"
But he's now 39 points clear in the lead of the championship and has won more races for Red Bull than any other driver, surpassing Sebastian Vettel's record of 38. Ocon's third was based upon his great qualifying just as much as was Verstappen's victory. Driving steadily on his mediums, fighting off Carlos Sainz's early attack and managing the switch to inters perfectly, it was a classy performance.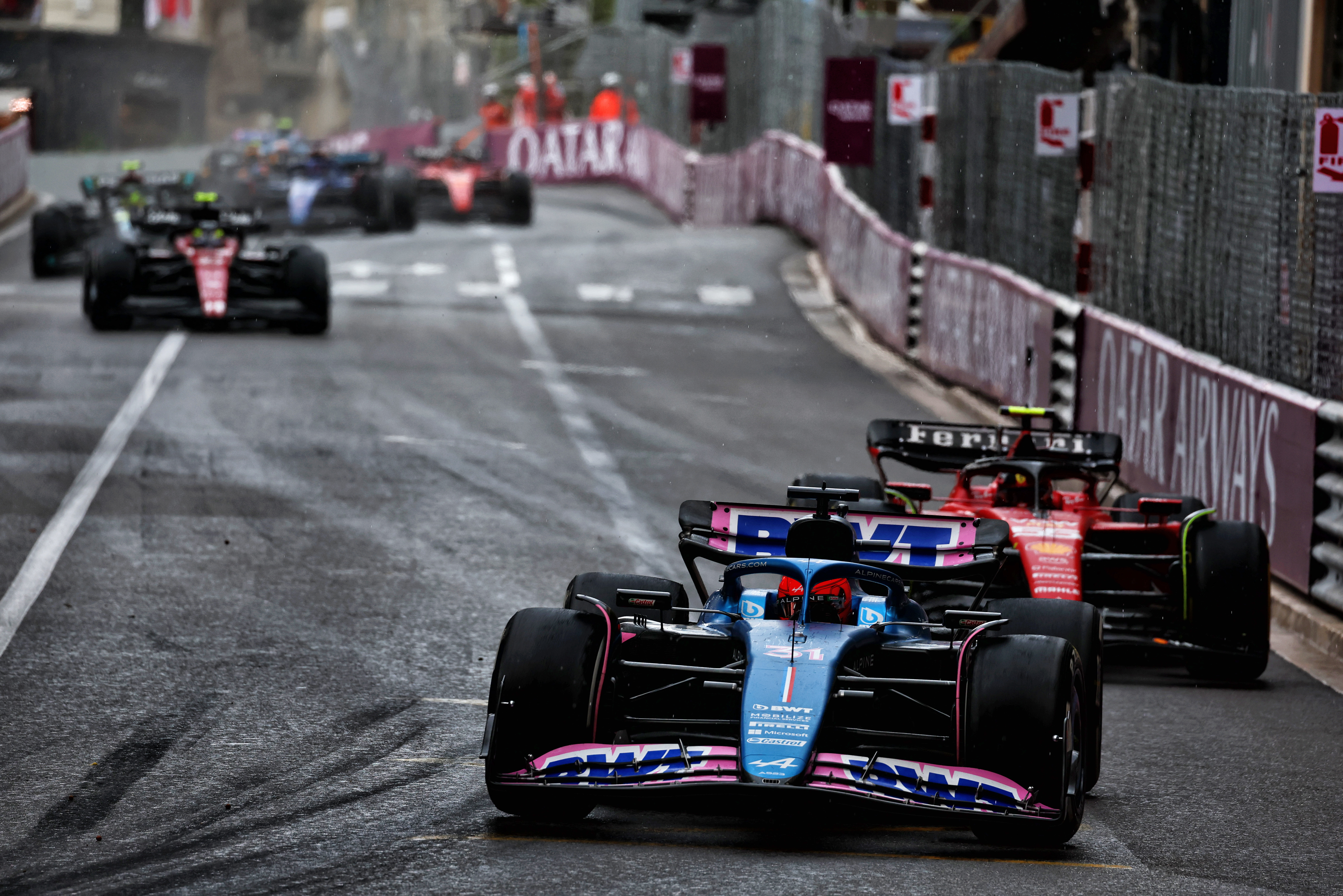 Ferrari could conceivably have pulled a better outcome than sixth and eighth for Charles Leclerc and Sainz. To get the qualifying performance they did required the car to be run too low for comfort. Leclerc's brilliant third-fastest time in the bouncing handful was wasted by poor communication and his three-place penalty for impeding.
Sainz's misjudgement in his attack on Ocon could have cost him more than just his front wing endplate, but he was understandably angry that the team chose to bring him in soon after Ocon despite his hard tyres, trapping him into a slower pace than he could have done if he'd stayed out and in turn preventing him from running all the way to the rain and thus saving a pitstop. A later trip down the Mirabeau escape road lost him places, including one to his team-mate.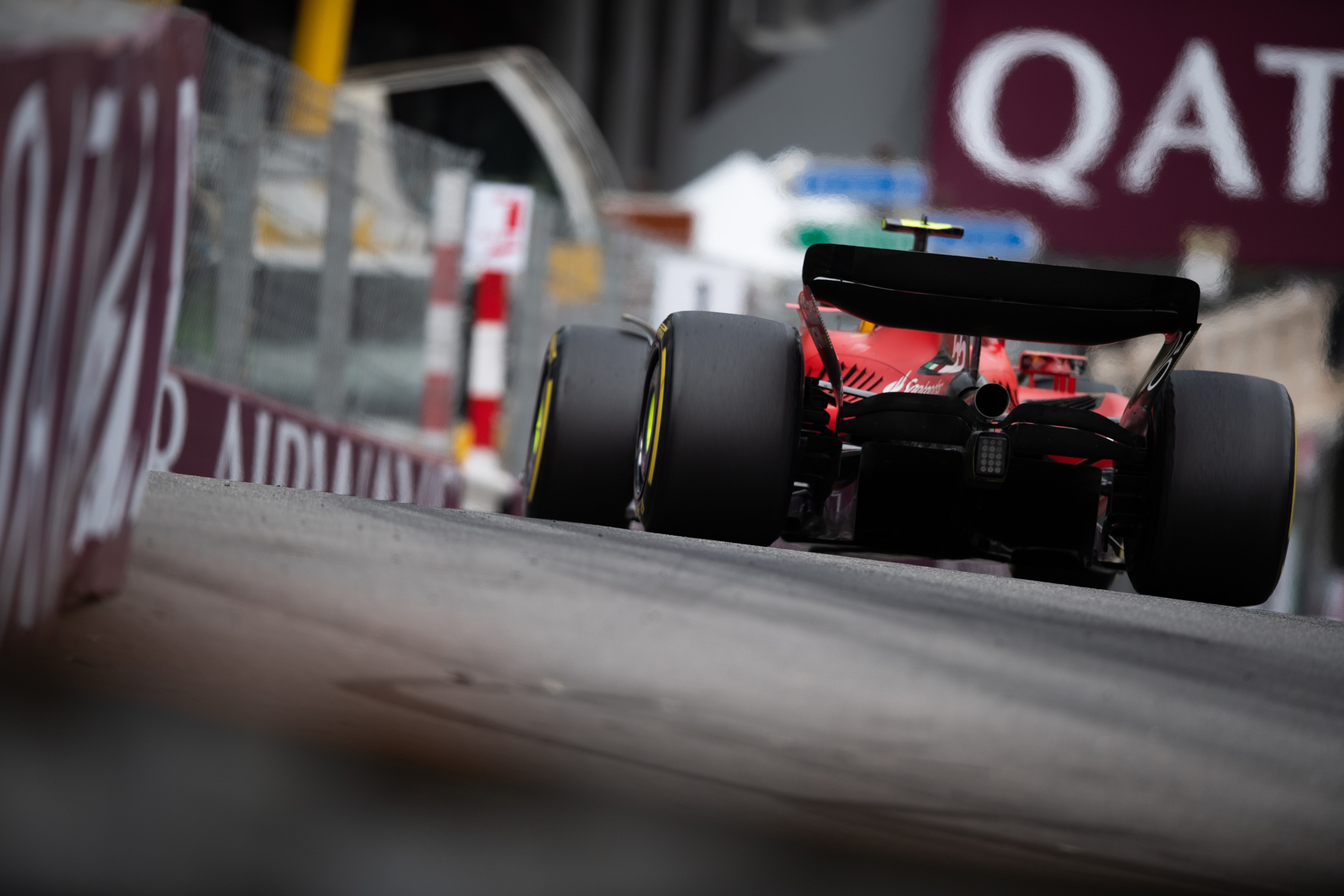 These various Ferrari shortcomings boosted Hamilton and Russell into a respective fourth and fifth in their updated Mercedes, the latter despite a trip up Mirabeau escape road and a hit from the lapped Perez as he rejoined (for which Russell was apportioned blame for not rejoining properly).
Pierre Gasly was not on team-mate Ocon's level around here but brought the other Alpine home in seventh between the Ferraris. The McLarens were flying in the late stages on their inters, Lando Norris and Oscar Piastri trading the status of fastest man on track for a while on their way to the last two points places.