"We knew coming here it was going to be tight," said Monaco Grand Prix polesitter Max Verstappen after a final lap just eight hundredths faster than Fernando Alonso's Aston Martin. "We struggle a bit with warm-up of the tyres on the first lap."
That trait of the Red Bull – almost certainly part and parcel of the super-tight control its anti-dive/anti-squat suspension gives it of its aero platform – posed a particularly tricky challenge even beyond what the team had been expecting. Because the soft C5 compound, in these high temperatures, with the new stronger front of 2023 and a 2.5psi increase in minimum pressure since 2022, was very high maintenance indeed.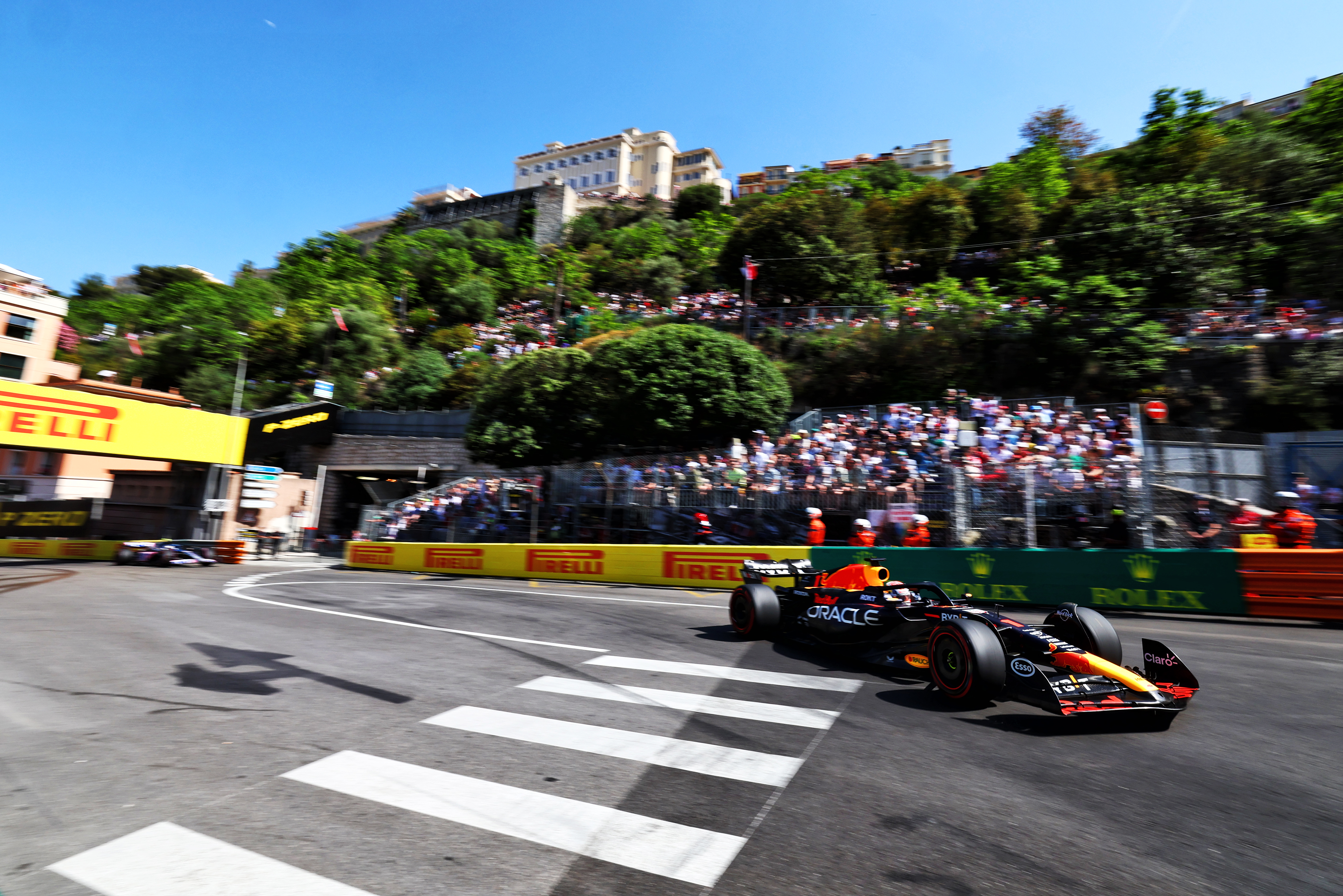 "You really need the peak grip of the tyre here," says Pirelli's Mario Isola, "and so teams were tending to try to do just a proper, quite hard, out-lap and then push immediately. Because if you do an out-lap and an extra preparation lap, you lose the peak grip."
Because of the Red Bull's traits, it needed that extra preparation lap (just like last year) and so was surrendering peak grip.
The higher the pressure, the more difficult it is to generate the temperature, especially of the fronts. That was the big challenge.
Counter-intuitively, the very high track temperatures (between 45C-47C) make it more difficult to generate the grip which in turn makes it yet harder to get the temperatures on the out-lap.
Getting the fronts up to temperature without the rears being too hot by the time you arrive at the final sector – with its two traction-demanding turns – has always been a particular challenge of Monaco qualifying. But it was definitely intensified this year.
Previously, you could often get around the prep lap dilemma by doing two consecutive hot laps. Not so this year. "No," confirms Isola, "because we found that if you push without a cool down lap there is a bit of degradation on the soft straight away. The rears need a cool-down or two cool-down laps before they can perform again." It's quite possible that the stronger 2023 front tyre imposes this extra demand on the rear, so just exacerbating the difficulty.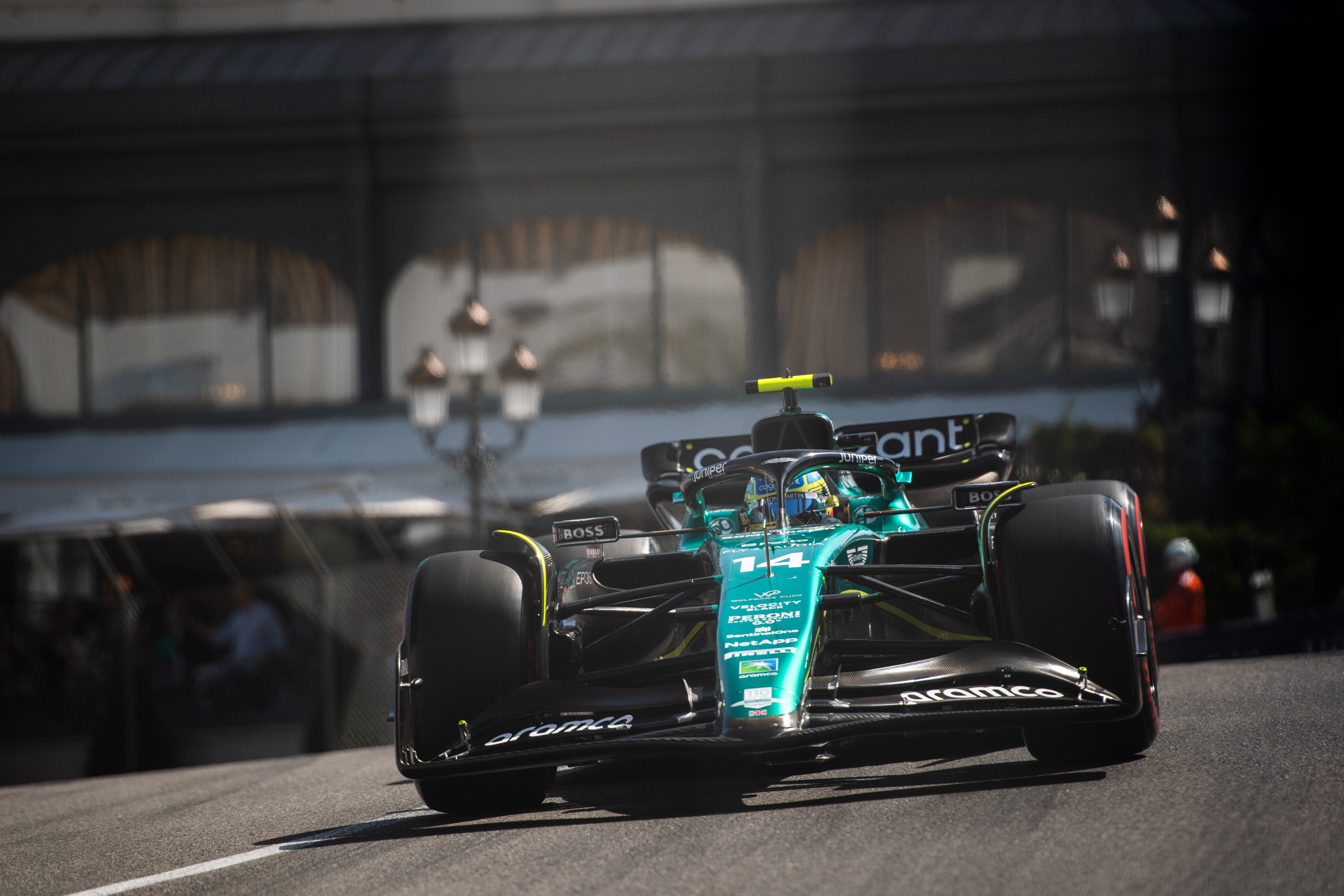 Regarding the prep lap dilemma, as Aston's Tom McCulloch explains, "It's easy to get Turn 1 strong if you do an extra prep lap but how good would the tyres be at end of lap?"
The respective choices of Red Bull and Aston were determined by the traits of their cars. "There are no super-fast corners here and it's those which really put temperature into the tyres," says McCulloch.
"All weekend we've found that our weak sector was sector three which consists of two low-speed corners immediately after the high-speed stuff and there's quite a lot of warp in the road at those two corners and mechanically we just weren't good there. They demand a lot of traction and we just couldn't get the power down. We were the eighth-fastest car in that sector."
With a mechanically weak rear end, the last thing the Aston needed was an extra prep lap, which would have made the rear tyres too hot in its weakest sector, at the end of the lap. "We tried to save the tyres for that last sector," says McCulloch.
"Fernando, knowing that, surrendered a bit of time into the chicane on that final lap, and we need to analyse whether that gained us more than it lost. We've got such a different car aerodynamically to last year and the tyres are different too. We're still trying to understand it all. Fernando said the car felt super-strong in the high-speed and it's always a trade-off. Did we get that trade-off right?"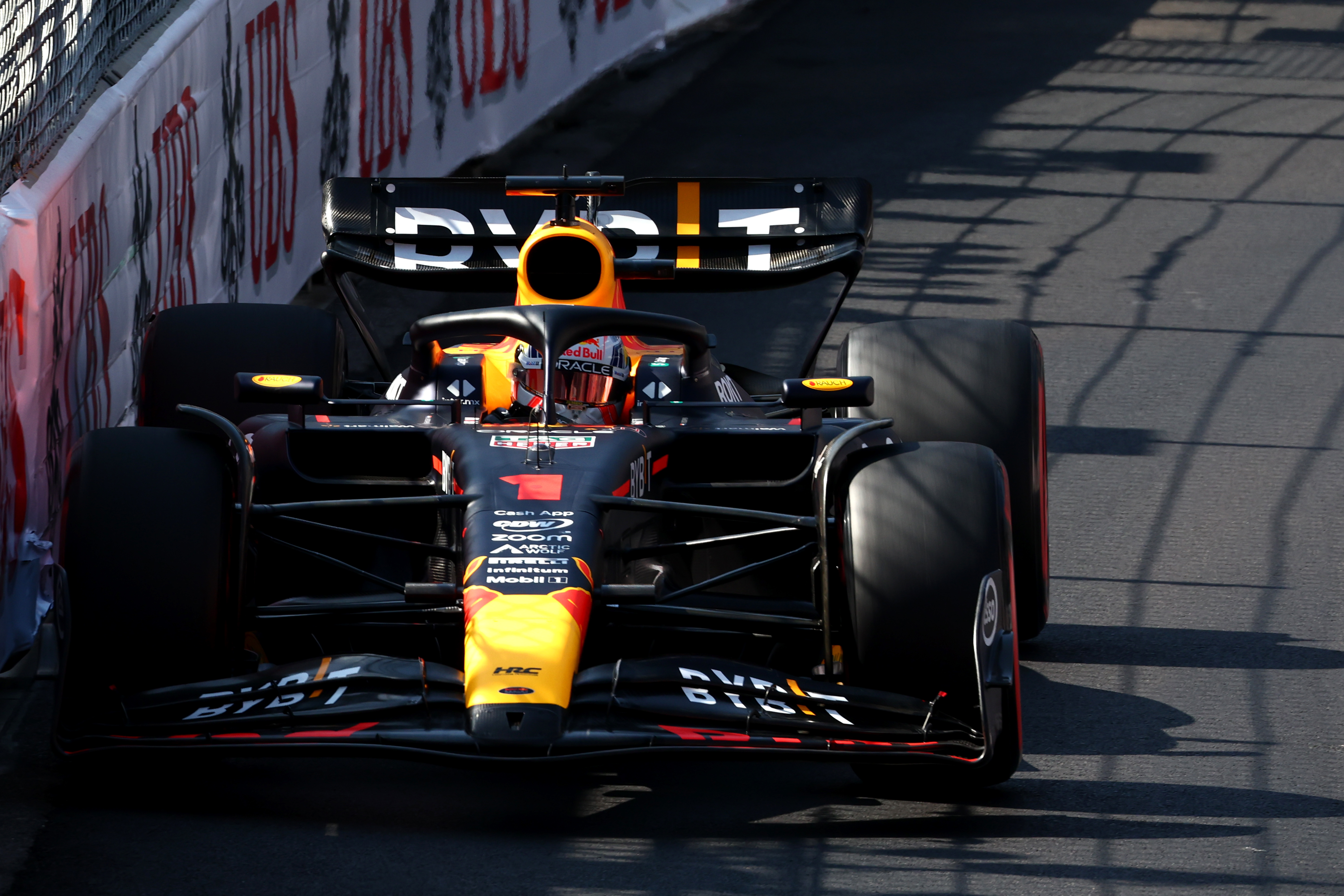 With his extra-prep lap, Verstappen was almost 0.3s down on Alonso as he came through the swimming pool section to end sector two. He made it all up and eight hundredths more in that short final sector, partly through the Aston's difficulties there but also thanks to an absolutely banzai approach that had the Red Bull's tyre sidewalls actually touching the barriers twice.
It was every bit as dramatic-looking as Alonso's awesome speed through Ste Devote and his oversteering shaving of those barriers. It was an incredible performance from both drivers, brought to a suitably climactic end.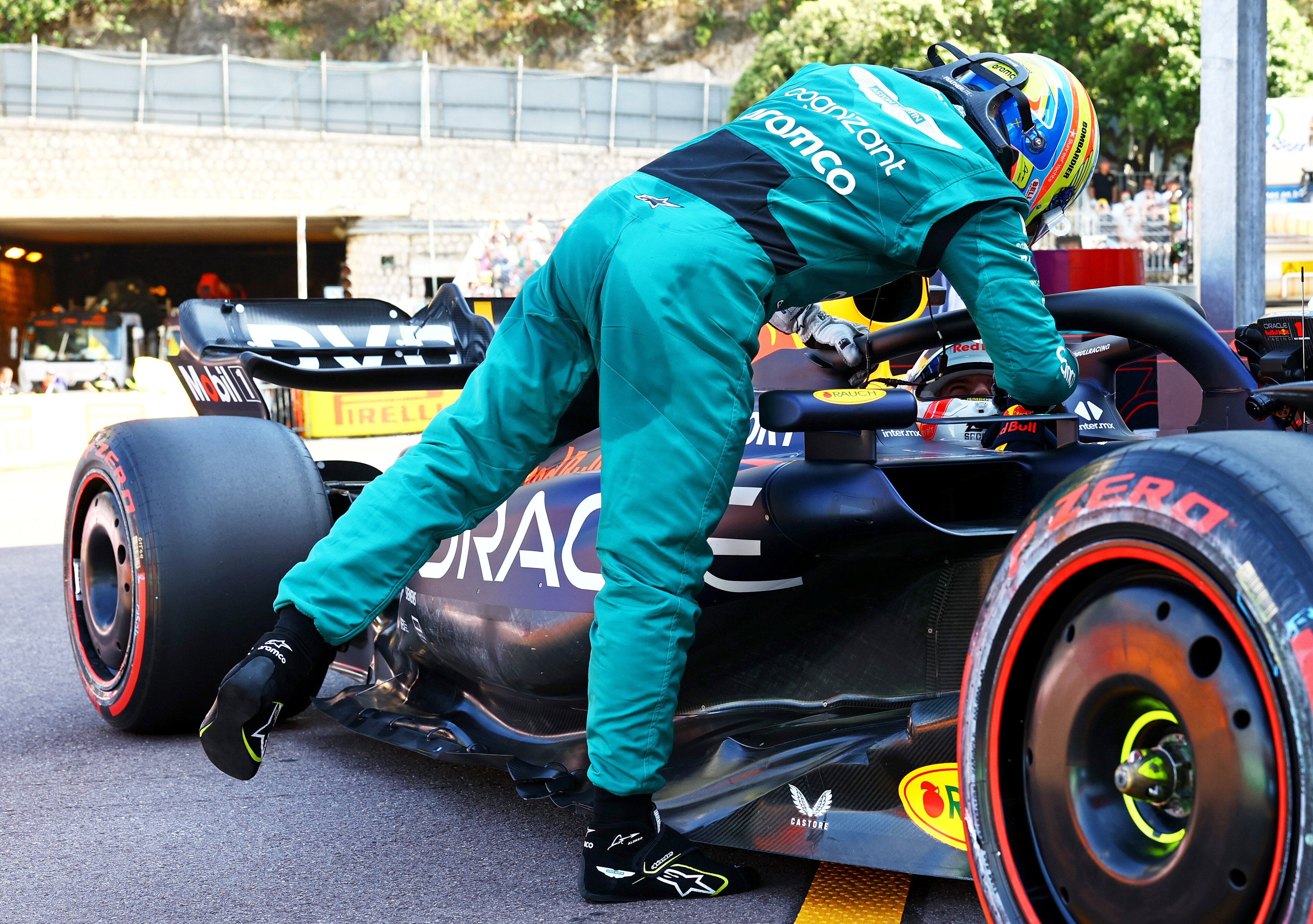 But it was only so close because of the compromised tyre preparation imposed upon Red Bull by the RB19's lack of dive and pitch (which inherently means it takes longer to get front tyre temps). "I basically knew I had to make the difference in the last sector," said Max.
But there is another upside of the second prep lap, as Isola points out. "Doing the extra prep lap you bring the temperature in more progressively and reduce the possibility of graining. We saw graining of both the fronts and rears and the second prep lap helps with that. Which if you are going to use that set of tyres in the race, could be limiting for your strategy."
Red Bull would seem to have prepared itself well for the race, but it was an approach which would only really work if you could secure pole. Which – thanks to Alonso and Aston's strength here – was far from a done deal. Red Bull and Verstappen together delivered a pole at Monaco which was actually far harder to achieve than any of those in previous 2023 races.
That it distilled down to a Verstappen-Alonso showdown came courtesy of Sergio Perez's incredible error in Q1 – taking too much speed into Ste Devote and clouting the barrier – and the inaccessible sweet spot of the Ferrari. "The bouncing at Turn 3 and 13 was terrible," confirmed Charles Leclerc, who qualified third but will start sixth on account of a three-place grid drop for impeding Lando Norris. "You can see in the on-board how much my head was being thrown around. Basically you released the brakes and just waited to see what happened. I did not have the good feeling with the car I had here last year."
Ferrari, like Red Bull, had been seeing how low it could run the car. The downforce rewards are big, the punishments severe. But essentially, to achieve competitive downforce, the Ferrari had to be run unfeasibly stiff, so losing it its usual lithe low-speed behaviour. Leclerc's third-fastest time, just over 0.1s slower than pole, was in reality a fantastic effort.