Mercedes Formula 1 boss Toto Wolff says he "doesn't even comprehend" the reasoning behind the crane recovery of Lewis Hamilton's crashed W14 that allowed for a close look at its upgraded floor.
Hamilton hit the wall in third practice and his car was lifted away from the scene of the incident – a more expedient and Monaco-traditional way to clear the crash, although the session had already concluded at that point, declared as not to be restarted after the red flag shown as a result of Hamilton's crash.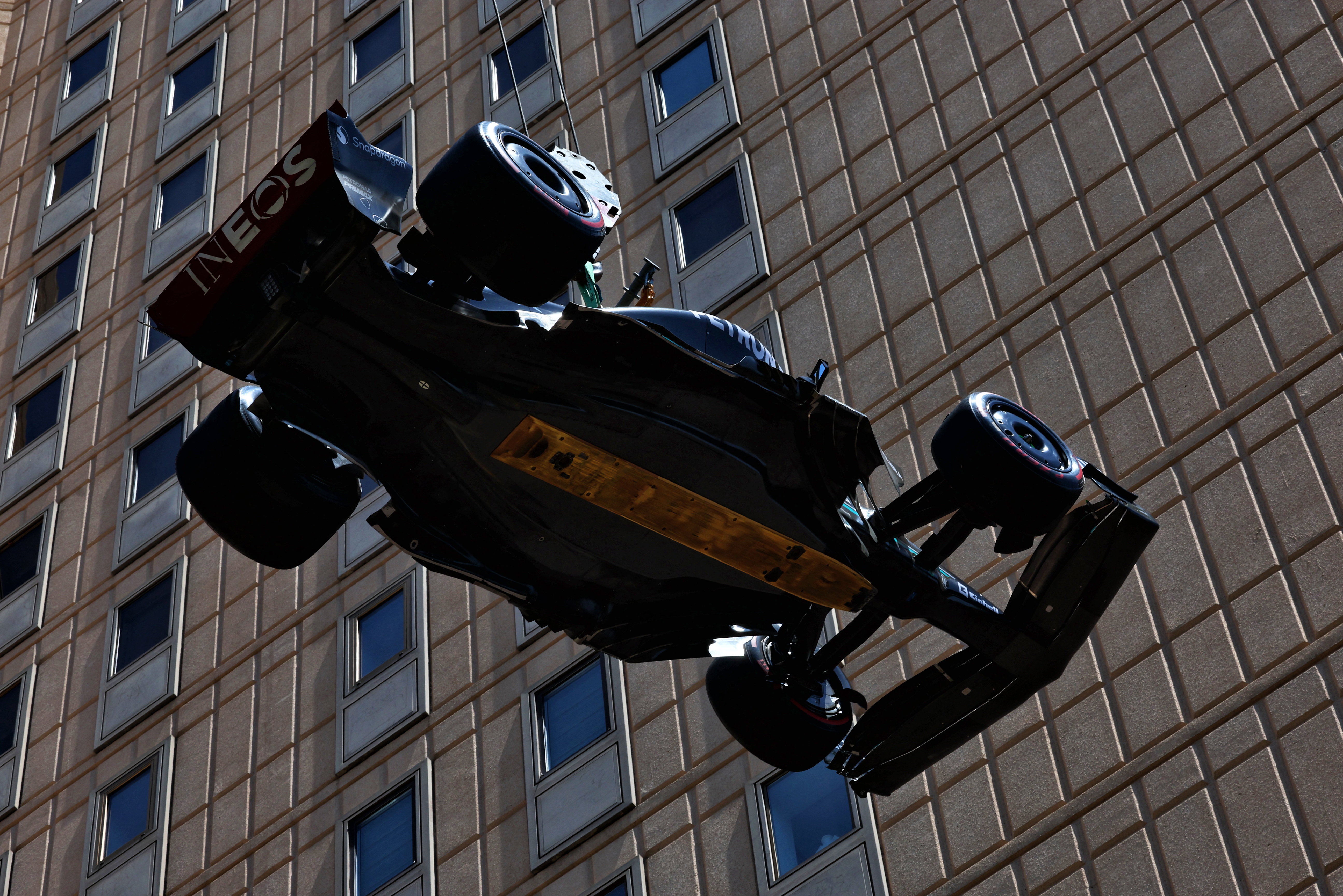 While shots of Hamilton's crashed W14 effectively 'hovering' right in front of a residential building were subject of much amusement online, it is clear now Mercedes was less than pleased by the view of its design they provided.
"Whoever performed the crane has probably worked for Cirque du Soleil before and wanted-," Wolff began to joke before admitting: "I mean honestly I don't even comprehend."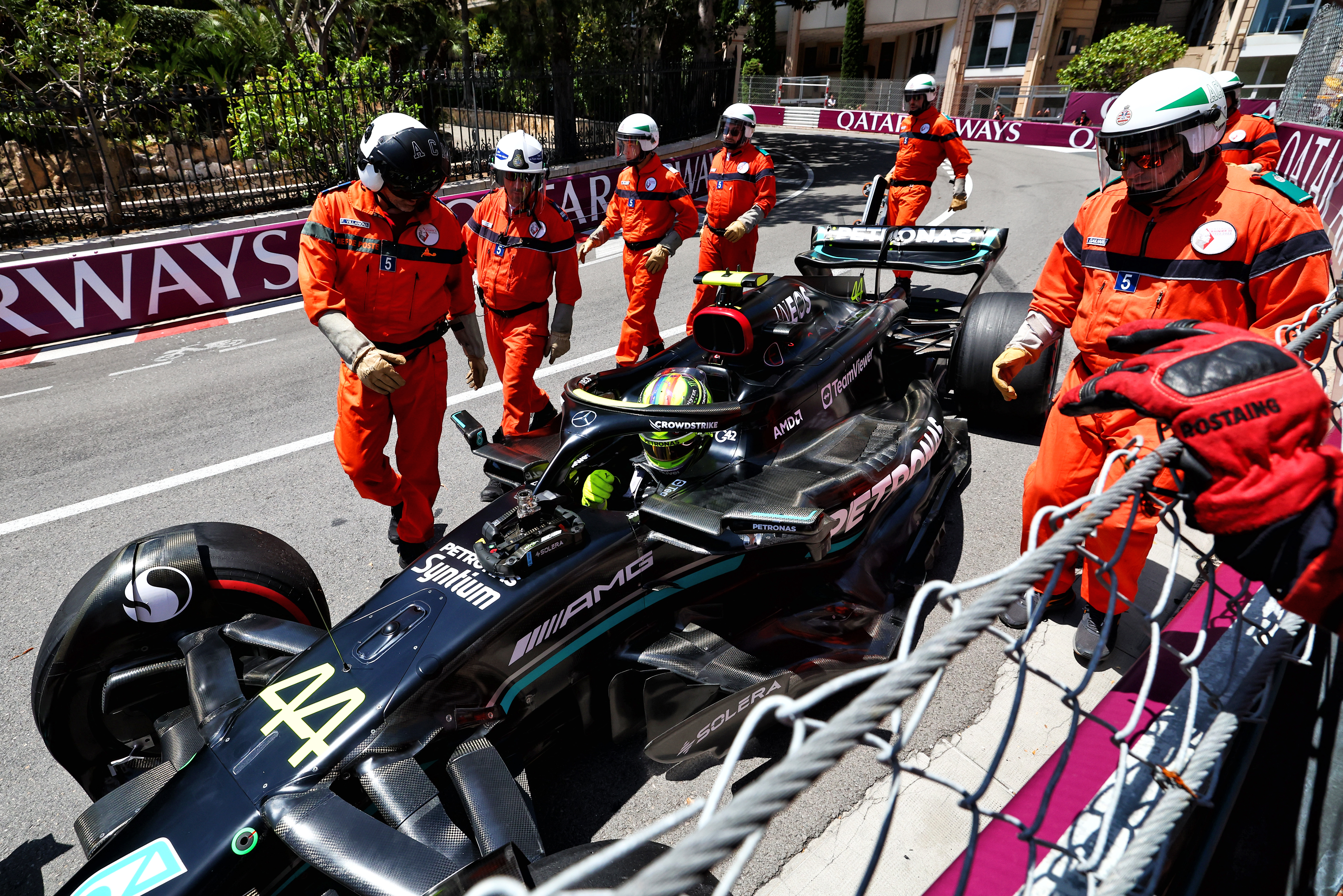 Hamilton hoped to be pushed out of the barrier after the accident – and the damage was presumably minor enough for him to at least return to the pits – but the W14 was just wedged too far in for that to be deemed possible.
While the new sidepods, replacing the 'zeropod' concept, have been the headline change to the Mercedes this weekend, the tweaks to the floor have been repeatedly described as every bit as, if not more, important to the performance.
"The car was on the road, [the marshals] could have put it on a truck and rather than that, you're showcasing a car to everyone in the world, that was sub-optimum for us to say the least," Wolff continued.
Informed shortly thereafter that the Red Bull underfloor was also on full display after the crane-lifting of Sergio Perez's crashed car at Ste Devote in qualifying, Wolff said: "Checo's car was the same? The same thing? You see, I didn't see that…So they're all from Cirque du Soleil."
Wolff did row back on the criticism unprompted a few minutes later.
"By the way don't thrash the stewards [marshals]," he told the attendant media.
"The Cirque du Soleil is OK, but everybody is doing their best and I don't want to be the team principal that lashes out on stewards [marshals] that are doing their job."