Australia was bad. This is much worse. Two major mistakes from Perez in six qualifying sessions is not the work of a championship contender and unlike in Melbourne, he cannot realistically hope to limit the damage by much either.
There's a small quirk of fate about Verstappen being given a big boost in the 2023 championship at the same place he learned the hard way a few years ago that he needed to rein it in and manage his speed better to ever become a world champion.
When Verstappen put it in the wall here in final practice in 2018 and missed qualifying, dooming himself to a frustrating race instead of fighting for the win (which eventually went to team-mate Daniel Ricciardo) it was part of a run of races in which Verstappen was making costly mistakes almost entirely unprompted.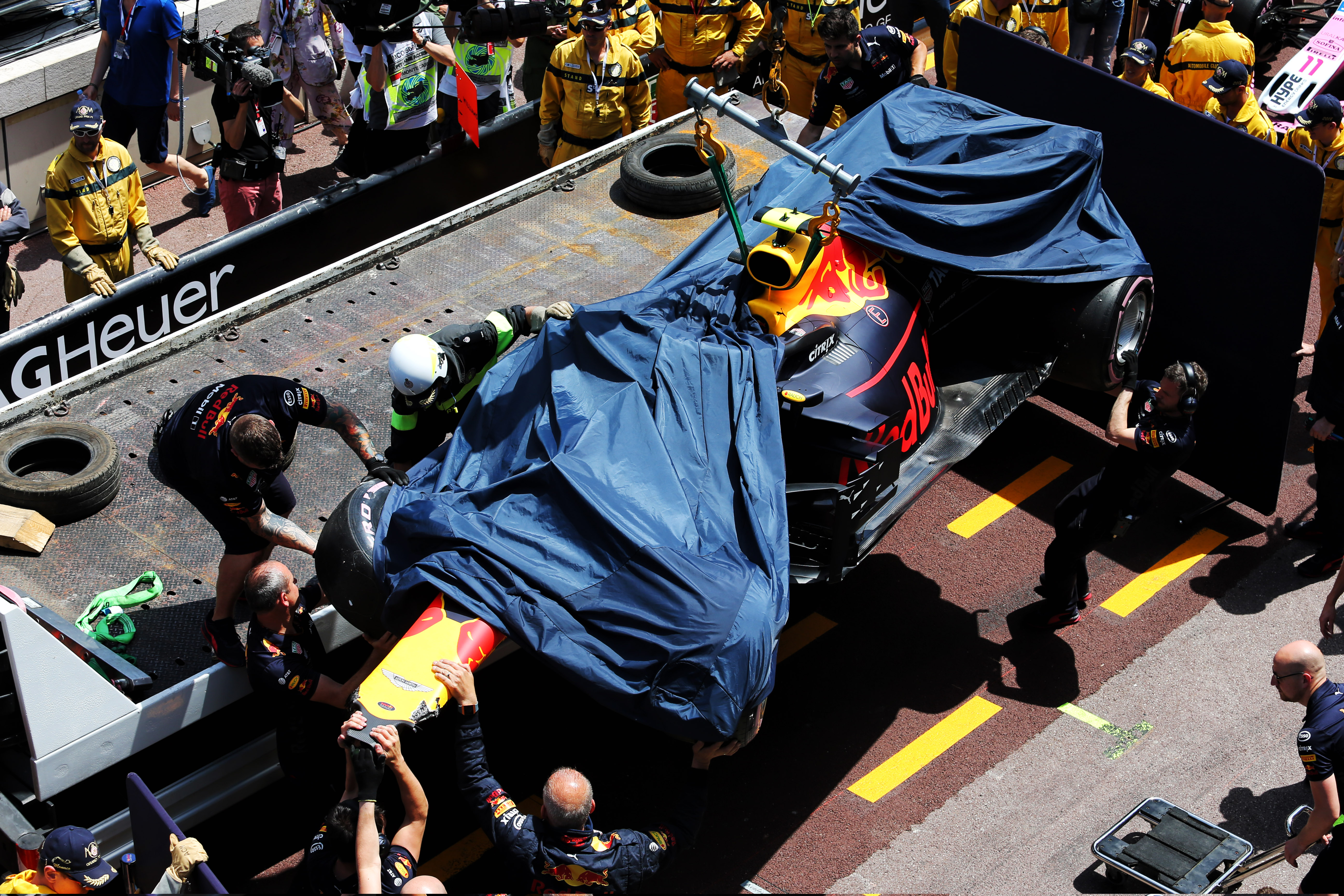 He fought against the suggestion he needed to change his approach, but eventually relented and was all the better for it. Like all drivers he still oversteps the mark but he is a lot better at judging how much risk to take and when.
The Perez error is of the same mould – unnecessary, avoidable, and extremely costly. But there's a key difference.
Verstappen crashed here a few years ago in an unnecessary pursuit of a few hundredths of a second in practice as he geared up for a pole bid.
Perez seems to have just lost control in what should be an ultimately inconsequential session in a Red Bull – and you have to wonder, given how close he'd been in FP3 and the first Q1 runs after trailing on Friday, if it was a sign of how much he has been pushing the car and trying to hang onto Verstappen's pace.
If so, it perhaps sums up the two drivers. Verstappen can rein himself in and still be devastatingly fast. Perez has to go too far to try to live with him and more often than not he can't.
So Perez does not have the luxury of choosing the moments when he's on the limit.