A move to incorporate group qualifying for Formula 1's Monaco Grand Prix has been floated as an idea this weekend – and has one high-profile supporter in Ferrari's Carlos Sainz.
The narrow street circuit, producing laptimes of just over 70 seconds, is an ideal breeding ground for traffic complications in sessions when the full F1 grid is chasing a laptime.
And the site of multiple cars crawling almost to a halt around La Rascasse has become a familiar one, and a concerning one, even if speed differentials with other cars on actual flying laps aren't as dramatic as they would be somewhere like Monza.
A closer look at the incident between Norris and Leclerc in the tunnel 👀#MonacoGP #F1 pic.twitter.com/uxp1jIRhq1

— Formula 1 (@F1) May 27, 2023
Only one consequential case of a driver being massively, obviously impeded occurred in the 2023 edition of qualifying in Monaco, and that was in the third segment, when the field is whittled down to 10 cars – one of which, Charles Leclerc's Ferrari, got badly in the way of Lando Norris' McLaren in the tunnel.
And while Sainz says his qualifying was negatively impacted by traffic, he is also referencing the third and final segment as he "found three cars" on his final push lap and "that obviously distracted me and compromised my lap".
But when asked about the concept of group qualifying, Sainz said: "Q1 is too much. And I think with these wide cars and everything it's too dangerous.
"We should find a way to split into 10 cars the qualifying, one team['s car] each [per group], and I'm pretty sure that that would facilitate [alleviate] all the mess that we saw in Q1."
There is thought to be some support for the idea, but it has not yet been seriously explored in detail – which the FIA is thought to be open to doing if it's zeroed in on as a viable option.
Both Formula 2 and Formula 3 have a group qualifying format in place for Monaco, although both have larger grids – F2 has 22 cars versus F1's 20, and F3 has as many as 30.
In both cases, pole position is awarded to the group-topping driver who set the faster time, which usually tends to come in the second session due to track evolution.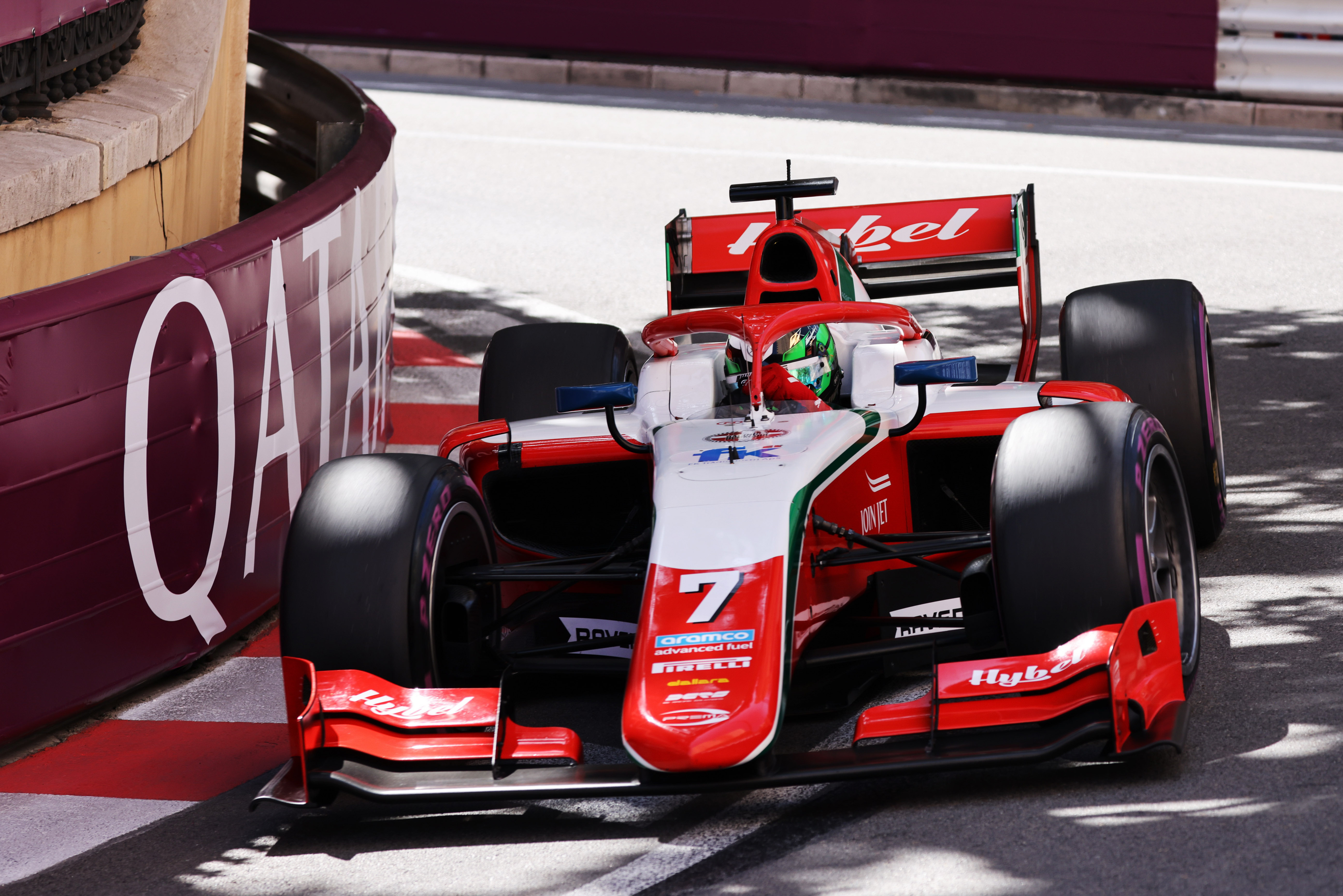 But the front row spot alongside them is awarded to the driver quickest in the other group, and the following rows all also feature representatives from both the quicker group and the slower group, in order to minimise the impact of the changing conditions between the two mini-sessions.
"It makes the traffic much better," said McLaren rookie Oscar Piastri, referencing his F2 experience. "But I think with 20 cars it's not too bad."
F1 would presumably only use group qualifying for the initial segment, with a certain number of drivers advancing from each group – which is how Formula E currently does it under its duels format.
But support for the idea is definitely not universal.
"They don't need to [introduce it] if everyone just does the job they should and get out the way, although it didn't happen today," said Piastri's team-mate Norris, referencing the Q3 incident for which Leclerc has received a grid penalty.
"It's really not that difficult, honestly. I would say no."