A sustained rain shower, some out-of-position drivers risking it all and divisive strategy calls made the 2023 Monaco Grand Prix one of the better Formula 1 races on the streets of the Principality.
But a chaotic race means a large batch of losers, as our writers explain:
Winners
Max Verstappen
A last-gasp pole position, a couple of brushes with the barrier and a rain shower that threatened his comfortable grip on the race, it really felt like Verstappen was hanging onto this victory all weekend.
But he did so expertly, never quite making a big enough mistake to cost him properly and hanging in well when the rain came right when he was in the middle of lapped traffic.
He smartly sometimes allowed lapped cars back through to avoid incident and managed his pace well during that crucial transition phase.
With team-mate and the closest thing to a 2023 title rival Sergio Perez drawing a blank, this weekend was a big boost for Verstappen's hopes of a third successive drivers' crown. – Josh Suttill
Fernando Alonso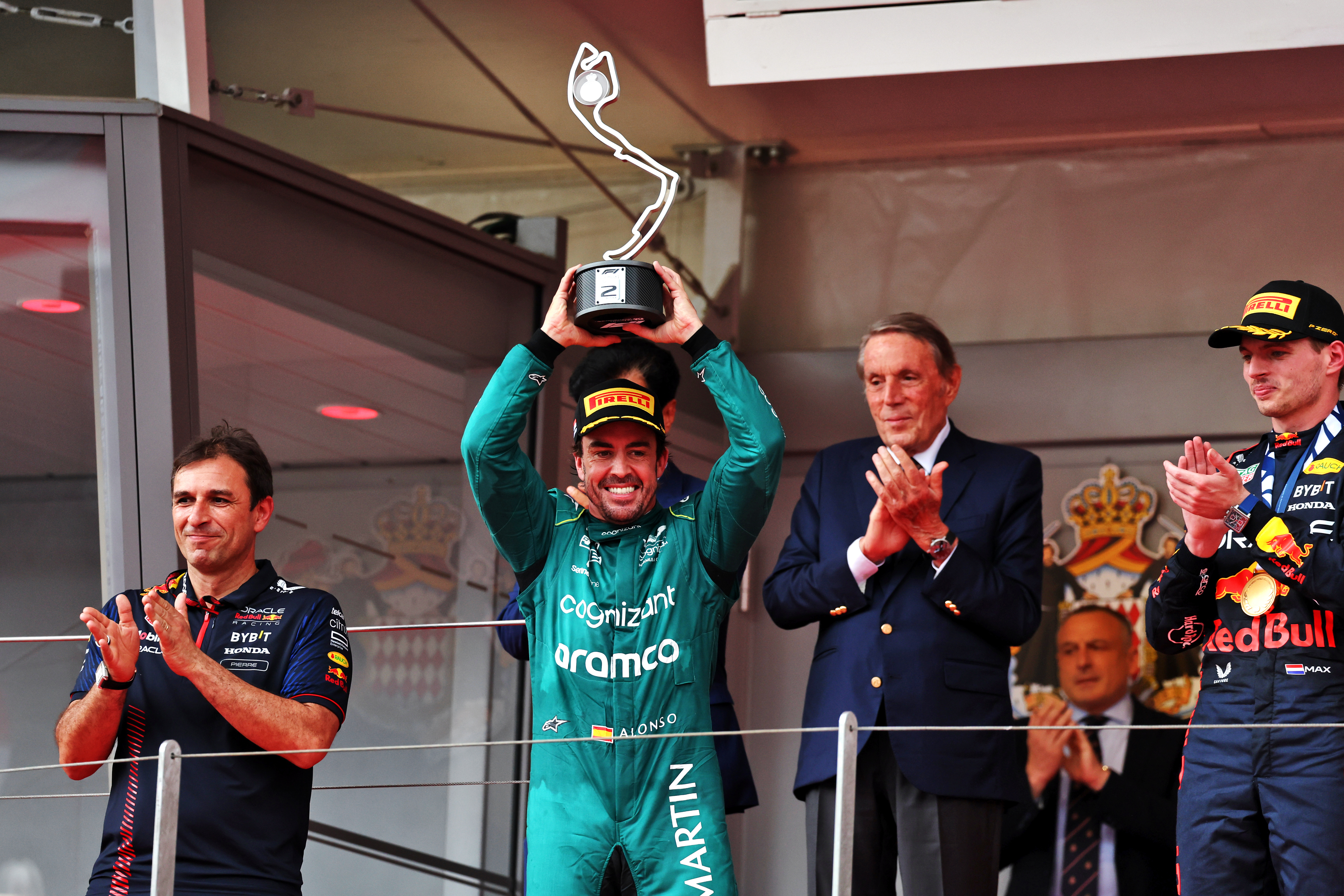 Fernando Alonso maybe could've won, but he also maybe could've lost second – the probability of that seeming every bit as high as the win chance. He didn't win, but didn't lose second, which is his best F1 result since Hungary 2014.
It was well-deserved – Alonso was great this weekend, his adaptability shining through and the Aston Martin AMR23 leaving a stellar impression once more.
Any spectre of a missed chance to deny Red Bull a win this season will rankle – but neither Alonso nor his employer will need to try very hard to be able to focus on the positives. – Valentin Khorounzhiy
Esteban Ocon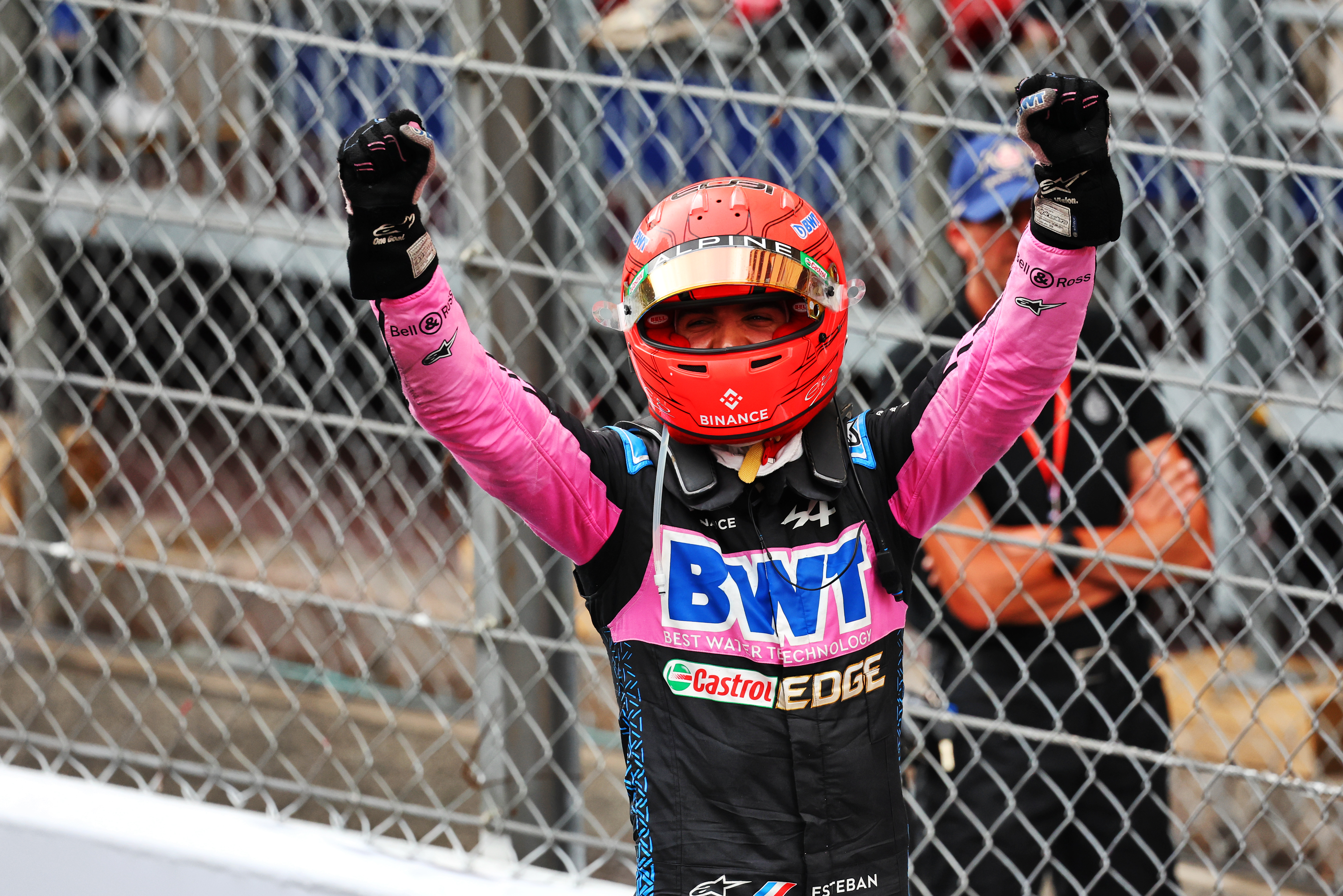 Esteban Ocon seems to have a knack for delivering under high-pressure situations. Think Hungary 2021, Suzuka last year and now here in Monaco holding on for third place throughout the race.
He did well to keep Carlos Sainz at bay in the opening stint, surviving a tap from the Ferrari driver and then answering an intense challenge when it rained.
Ocon kept his cool – unlike others like George Russell who took a trip down the escape road – and settled into third ahead of Lewis Hamilton, bringing his Alpine home to become the first non-Red Bull/Aston Martin/Ferrari/Mercedes to finish on the podium in 2023.
Pierre Gasly's arrival in the team has laid down a challenge for Ocon but it's one he's been more-or-less answering well so far this year. – JS 
Mercedes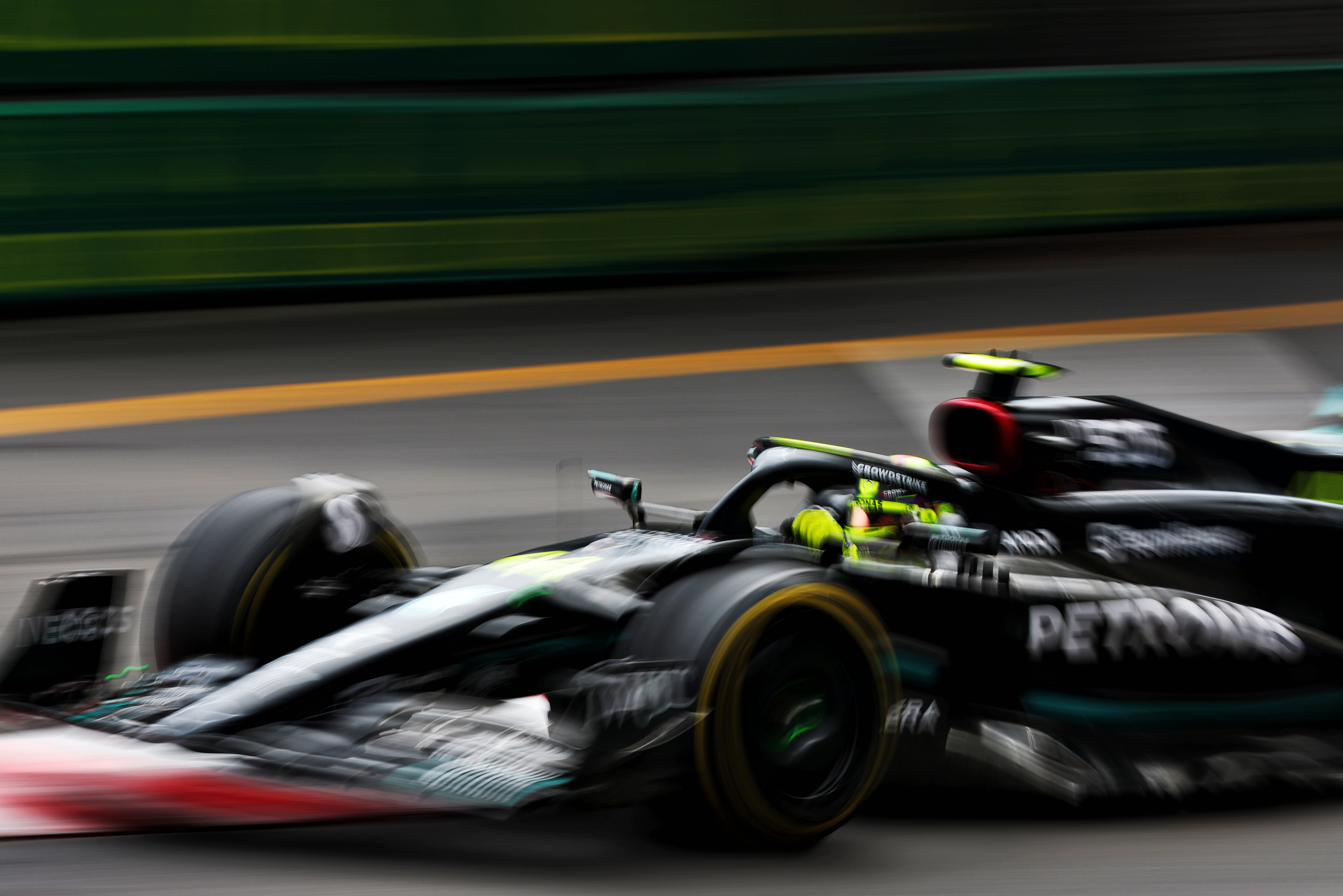 The much-vaunted upgrade wasn't game-changing – but it was fans (or neutrals wanting a shake-up) who were hoping for that, Mercedes itself had always said this was only step one of a long process.
So given Mercedes was at best fourth-fastest this weekend, converting fifth and eighth on the grid to a double top-five and very close to being a podium is a decent outcome, if tempered a bit by the fact that George Russell's strategy put him on course for a podium but for his Mirabeau error. He was lucky to get away with the hit he got from Perez after basically reversing into the Red Bull, too.
It all leaves Mercedes just one point behind Aston Martin in the constructors' championship, ahead of what it hopes is the real beginning of its recovery in Spain next weekend. – Matt Beer
Monaco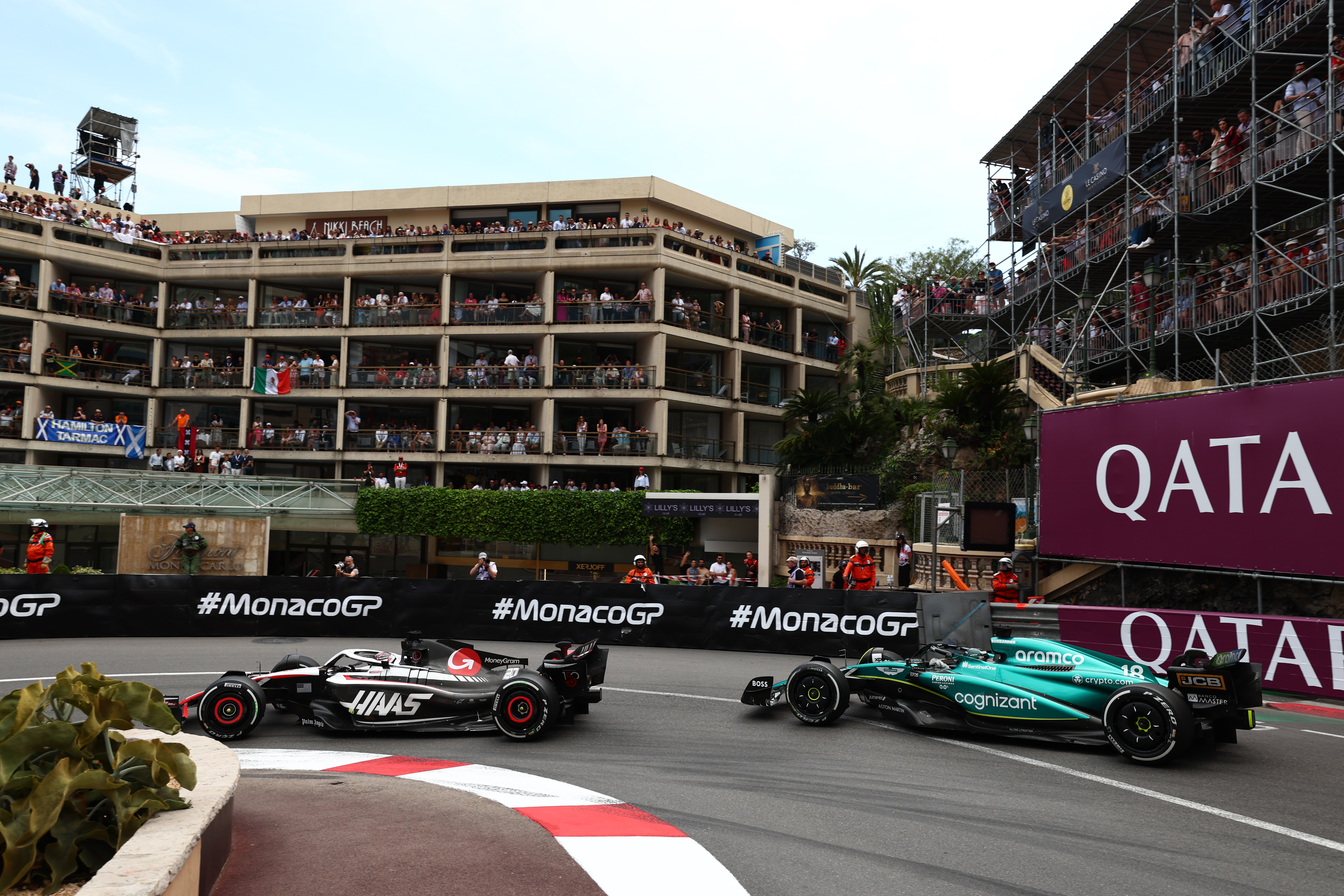 The argument against Monaco's place as an F1 race is always very simple – the racing isn't very good, and there's nothing that can really be done to make it any good beyond a complete rethink of the formula. After all, even the narrower and racier F2 and F3 cars don't put on a particularly good show there, so what chance does F1 have?
The argument for keeping Monaco is legacy-based. Usually. This year, it's also the fact that the weekend was roundly excellent.
Friday practice here feels like it matters more than anywhere else. Ditto for qualifying, obviously, and it was plenty good enough on Saturday to basically justify the whole enterprise.
And even before the rain, the Sunday race was not that bad an affair, at least as far as points positions beyond first and second were concerned. It was decently interesting, as it so often is here, to watch how exactly the teams approach the very particular strategic challenge of the track, and how they balanced maximising one car's race over doing well by both drivers.
Then the rain came, and it was just great all around. – VK
LOSERS
Hopes of a non-Red Bull win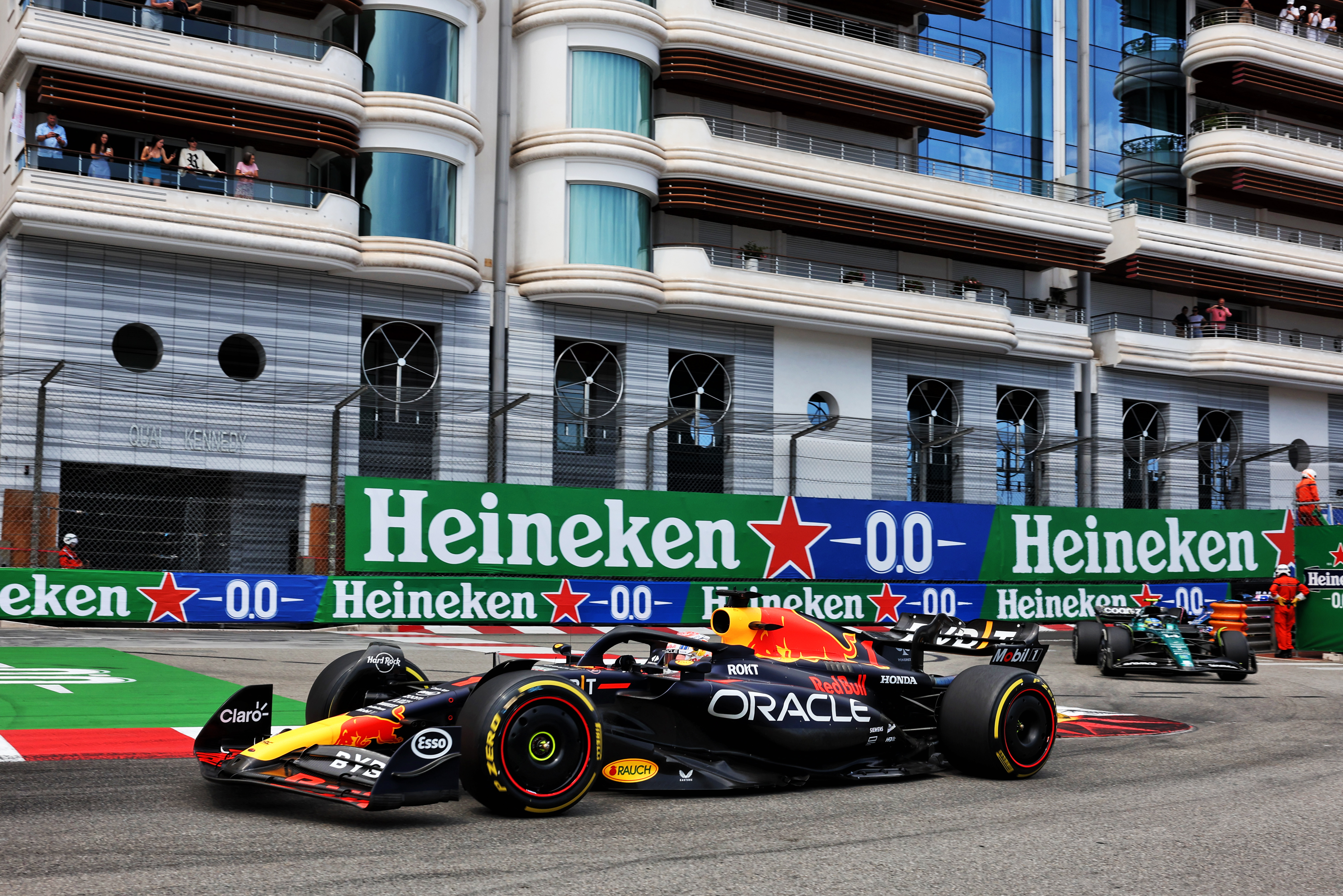 There were good reasons to suspect that this would be the place Red Bull's winning streak ended: the tyre warm-up mini-weakness that might've complicated its qualifying, Monaco's habit of upsets, the chaos potential of Sunday's weather.
All of that was thrown at Verstappen and he overcame it beautifully. When he's performing at this ridiculously high level, it's going to take even more bizarre sets of circumstances to interrupt his and Red Bull's winning run. The prospect of a 100% win rate this season suddenly looks even more realistic. – MB
Sergio Perez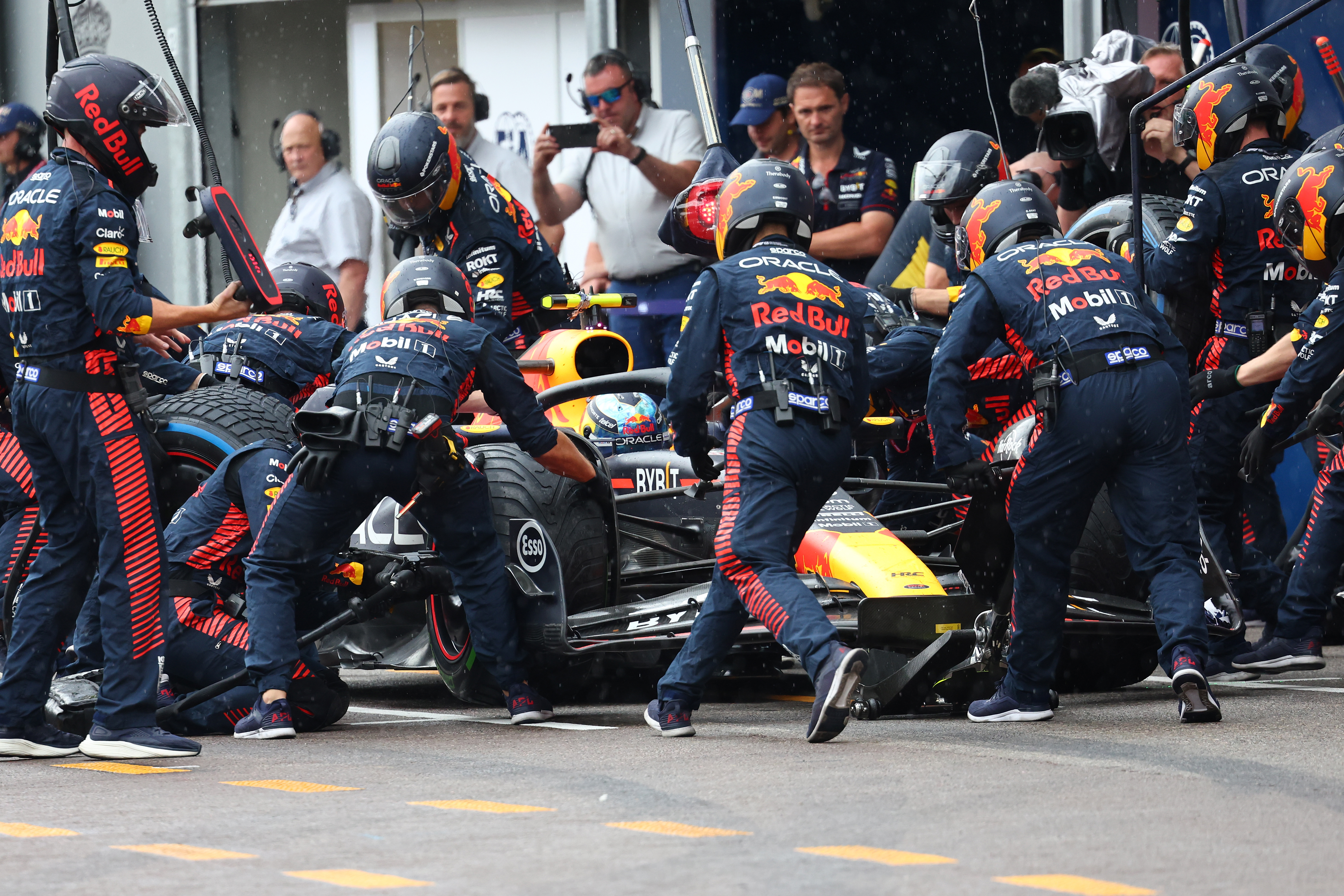 Perez had picked basically the worst moment of the weekend to crash with his Q1 shunt, and didn't get the considerable Sunday breaks he would've needed to make up for it.
He looked great in brief bursts of clean air in his race, but was clearly desolate and impatient in traffic, so in no position to even dream of salvaging anything when the rain came.
But it was never likely anyway. Since Saturday, the only way Perez was going to come out of Monaco without incurring massive damage to his title hopes was a Verstappen calamity. The champion didn't oblige. – VK
Ferrari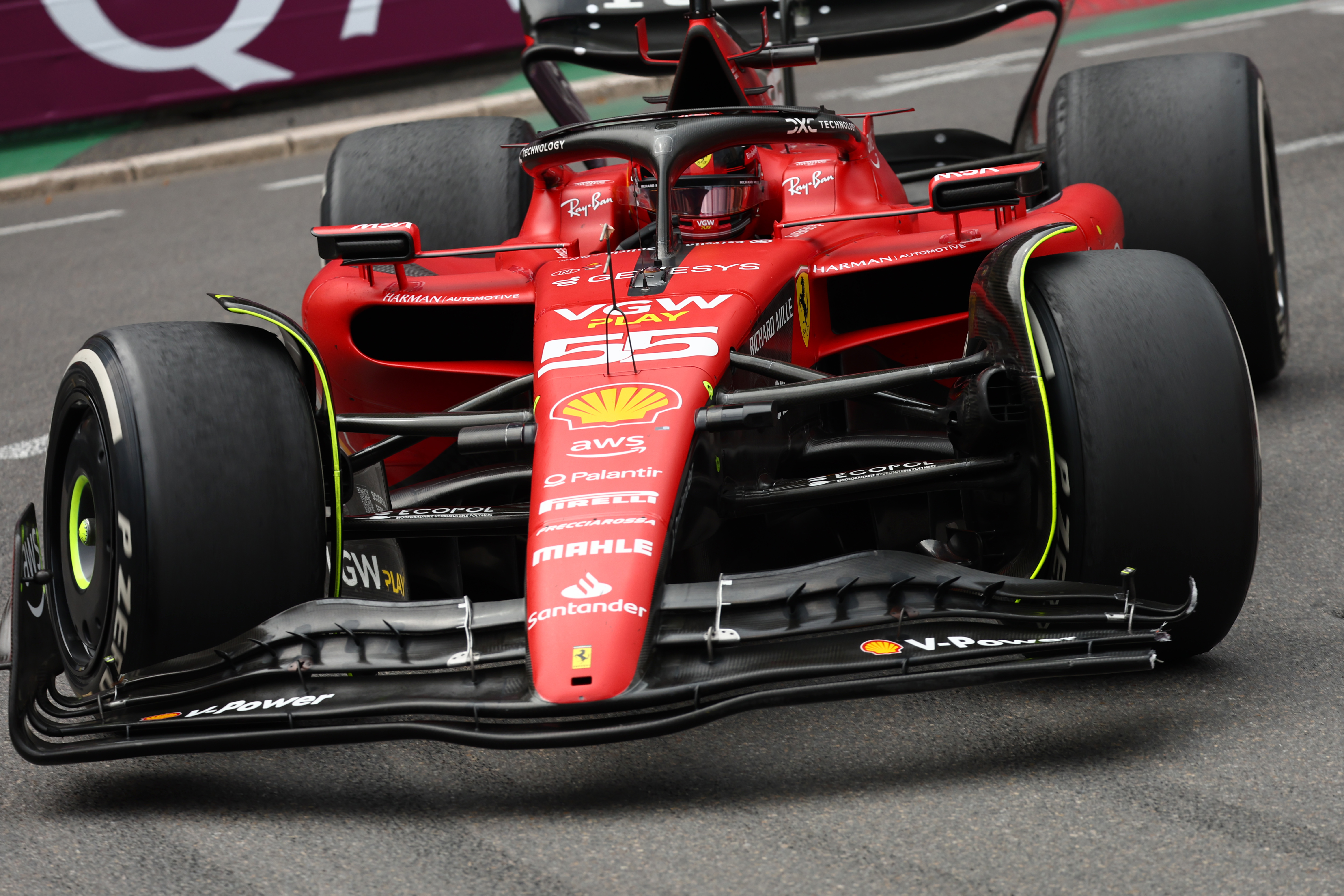 I actually didn't think the pit call that angered Sainz so was terrible – Ferrari is in a close constructors' fight, it needs good points, and trying to overcut Ocon with Sainz – especially given that the hards seemed to hold up questionably for Charles Leclerc – risked just handing fourth place to Hamilton instead.
So, good on Ferrari for not doing that, only to do it some laps later by getting the switchover to inters hideously wrong.
It's not as if both Sainz and Leclerc – whose penalty on Saturday the stewards described as very much a fault of Ferrari's – didn't already have things to be cranky and annoyed about from this weekend. – VK 
Yuki Tsunoda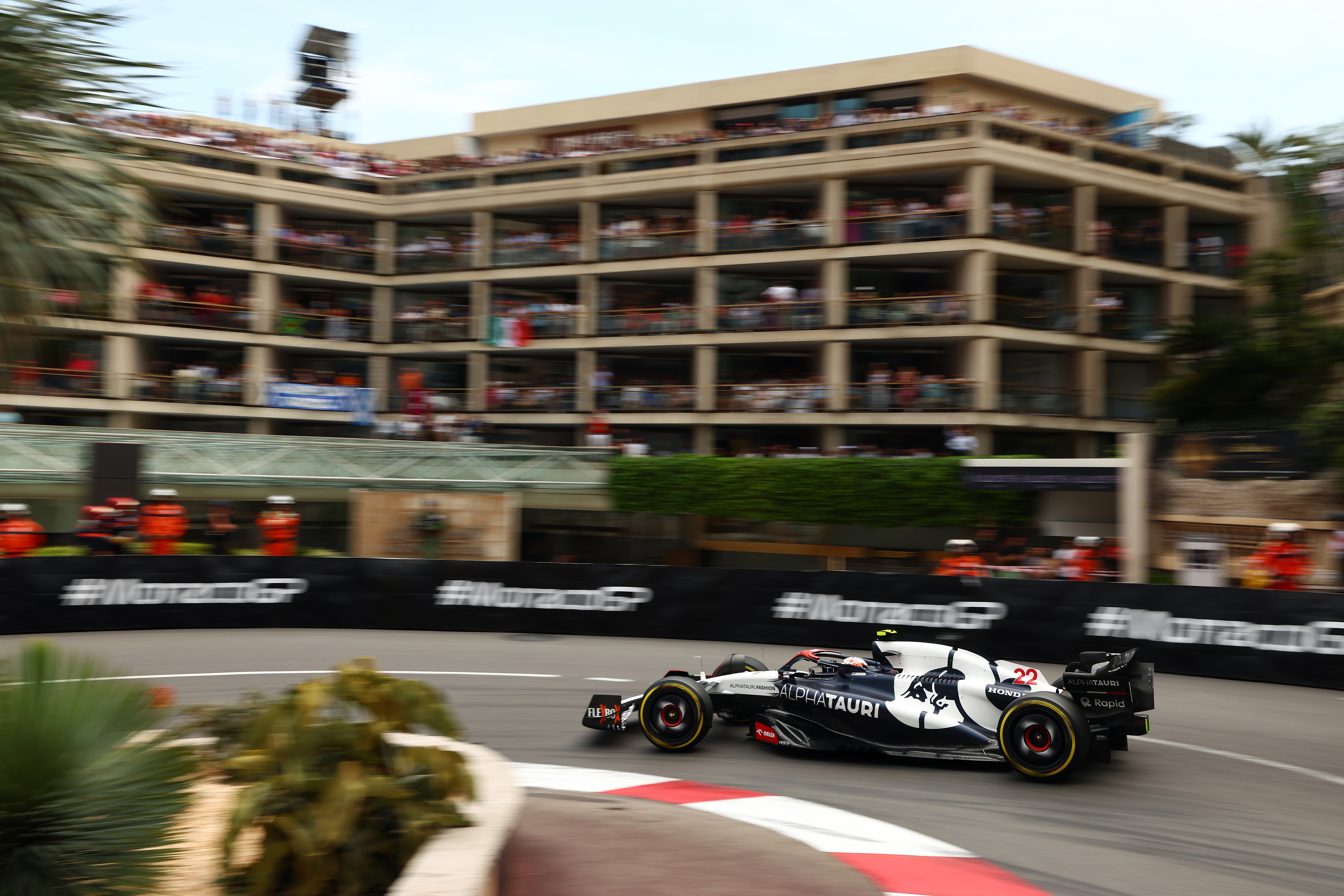 Yuki Tsunoda was the clear lead 'best of the rest' driver for so much of the Monaco GP but things quickly came underdone shortly after the rain shower.
He'd held ninth through the change to inters but he appeared to have braking trouble (whether that was the fault of AT03 or himself remains to be seen), skating down the Mirabeau escape road and falling to 15th by the chequered flag.
Ultimately it was a wasted weekend for AlphaTauri at a track where it arguably looked like a contender to be the sixth-fastest car. – JS 
Williams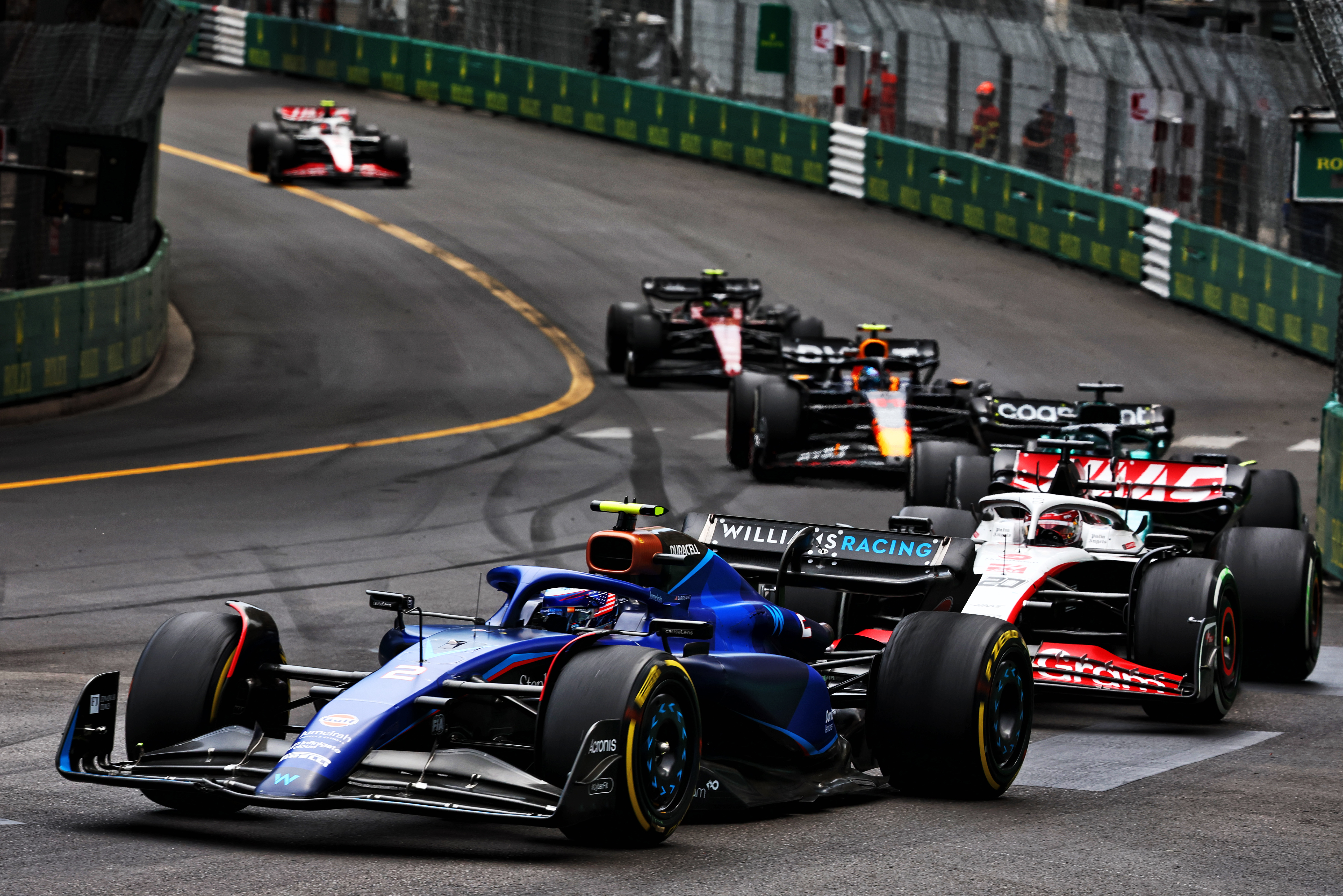 This was the sort of track and race situation where a midfield team might've had a shot at pulling off a surprise, but even so given Williams's pace this weekend eventual 14th and 18th (last car on the road) places are relatively representative.
The team's appearance in the Losers column is more because of its route to those results. The way the car ate its medium tyres was great news for non-Williams fans as it created the opportunity for some genuinely excellent Monaco overtaking as impatient rivals cleared the Williams roadblock.
But between that pace slump, a pitlane speeding penalty for Logan Sargeant, contact with barriers and rivals, and Sargeant's mid-race pitstop for softs because the race was basically turning into a test session by then, this was a pretty grim way to score zero points. – MB
HAAS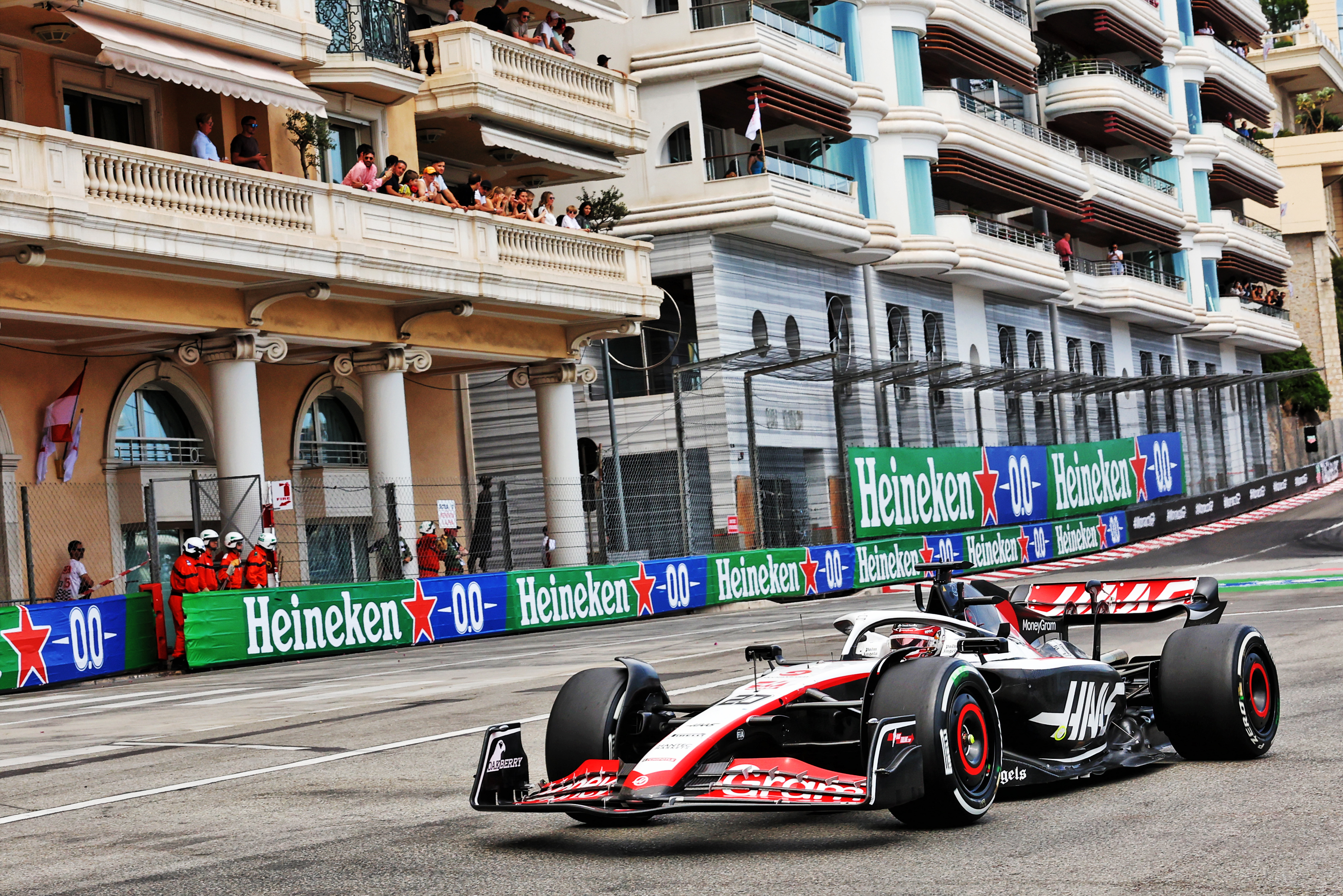 Personally I've got a lot of respect for the 'f*** it, let's have a go' spirit of Haas's 2023 Monaco GP. The lunges by both drivers (Kevin Magnussen's on Sargeant more successful than Nico Hulkenberg's on… the entire midfield), the persistence of leaving Magnussen out on slicks just in case of a miraculous weather change. But ultimately it all turned into an unproductive mess of shunts and penalties.
Haas didn't have a lot to lose given both its cars went out in Q1, so some punts were fair enough. As they basically all went wrong, though, it can only be in the Loser column today. – MB
Lance Stroll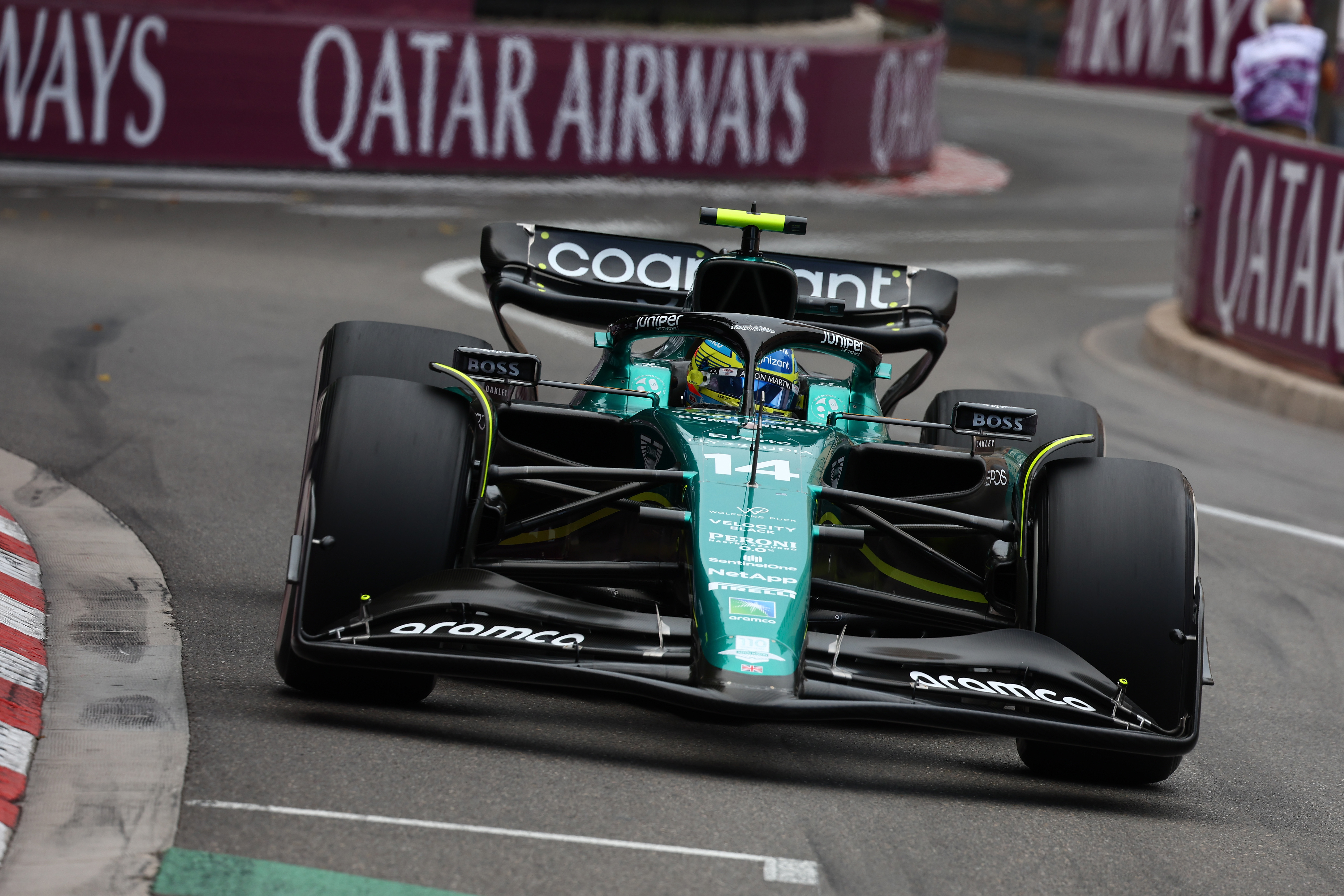 From wandering into the barrier on lap one trying to… possibly not even pass Alex Albon, to exiting the race in almost comedic fashion by sliding into barriers on both sides of the track at Loews/Portier, this was an absolutely abysmal day for Lance Stroll. It was hard to keep up with how many misadventures he had before his race finally crunched to a halt, and he'd already blown qualifying too.
Performances like this weekend's are leaving Aston Martin operating as a one-car team and could result in it losing second in the constructors' championship despite Alonso being Red Bull's main opposition all year so far. – MB