Several Formula 1 drivers have raised concerns about the risk the Las Vegas Grand Prix street circuit's low-grip surface will pose if the race continues to be held at night.
The inaugural Las Vegas GP took place on Saturday evening in the famous American city, starting at 10pm because of the unusual schedule adopted to pull the race off.
One of the consequences of the mid-November, late-night race was colder than normal track temperatures – even though ambient temperature was far warmer than some predicted – and that matched poorly with the track surface.
The need to re-open the roads during the daytime meant the track struggled to rubber in as quickly as it could have, because there were no support races at this event and the track kept getting dirty again between each day's running as public vehicles drove on it.
A lack of grip was a feature through the whole weekend and after the grand prix, several figures expressed worries – with Fernando Alonso claiming the grip level was "extremely low".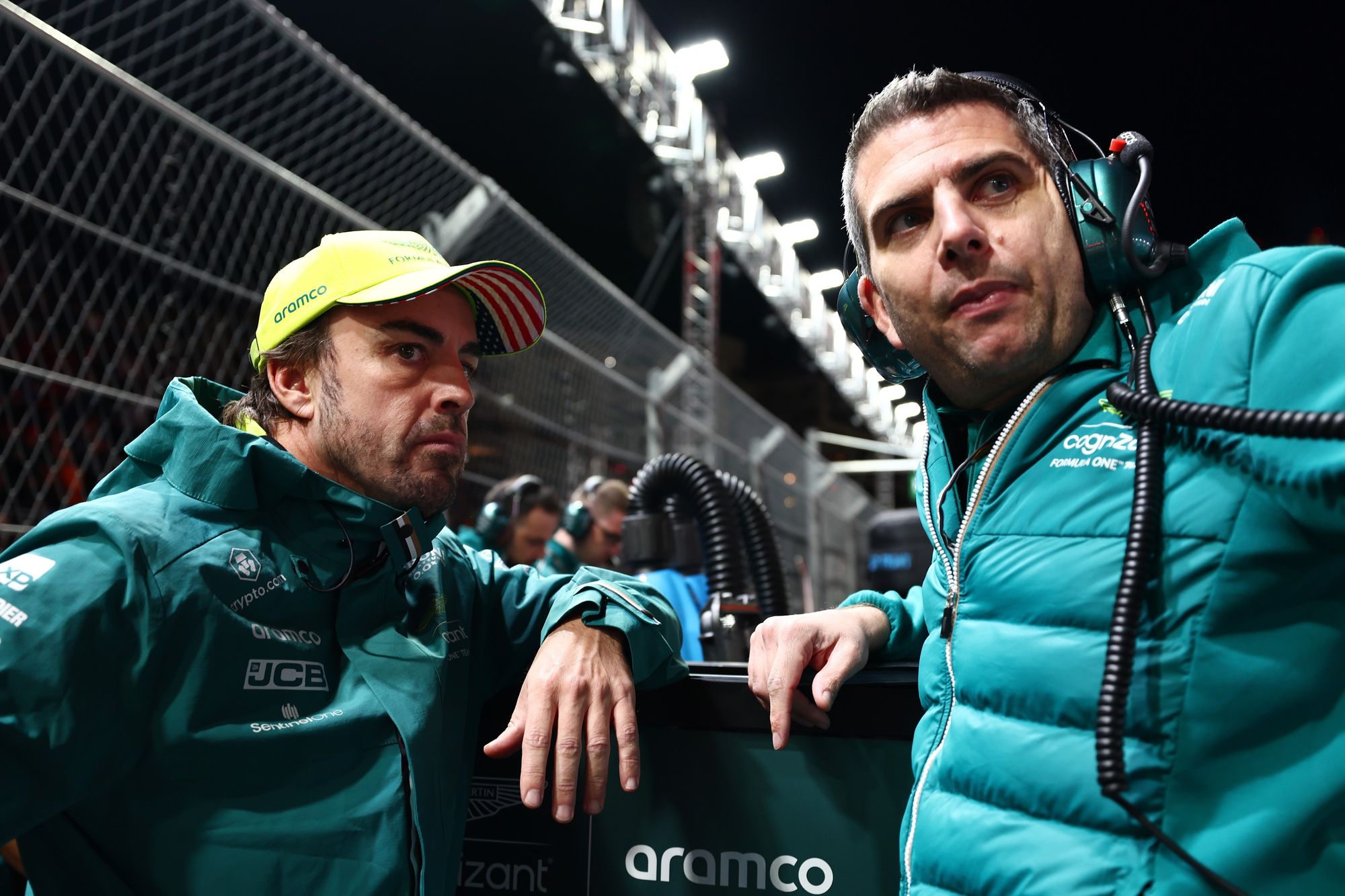 "I know it's the same for everybody but on a street circuit sometimes it's a danger factor we need to weigh up as well," he said.
"It seemed that we are running like half-dry, half-wet conditions, and on a street circuit it's strange."
The two-time world champion felt the Vegas track did produce a good race with "a lot of nice battles".
But he said it is "not much fun to drive on this kind of circuit, at this speed of 360km/h, with no grip, no visibility, bouncing like hell".
The track surface was one of only two things – along with the schedule - that Daniel Ricciardo felt needs to change for future editions of the race.
That is despite the roads only being resurfaced recently as part of the preparations for the new event.
Earlier in the weekend Mercedes driver George Russell had highlighted the difference between what was used in Las Vegas and the "gold standard" F1 track surface in Jeddah, which was aggressively jet-blasted to artificially age it.
Ricciardo reckons it is what is needed in Las Vegas but ageing the surface reduces its life, so is not a realistic option in Vegas because the constant use of the roads outside of the event would mean constantly resurfacing.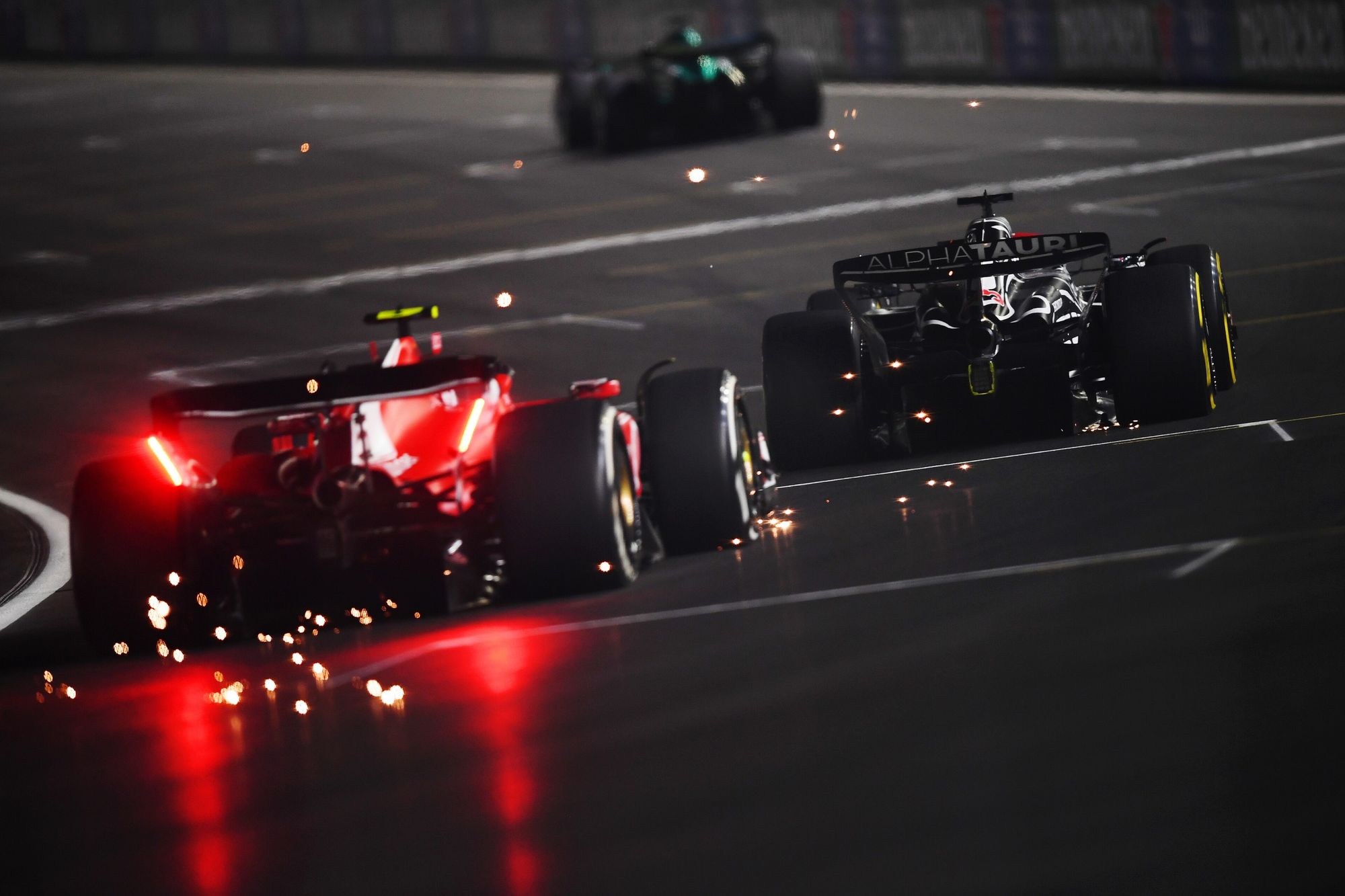 McLaren team boss Andrea Stella believes leaving the track as it is, and repeating the same schedule next year, would risk big problems.
"The Tarmac, if we want to race at night, it's just too slippery," he said.
"We had crashes. We had a pretty busy Turn 1 after the start, we could have a situation like Australia [where there were repeat red flags].
"We should prevent having this problem, we shouldn't wait for them to happen."
OIL A POTENTIAL FACTOR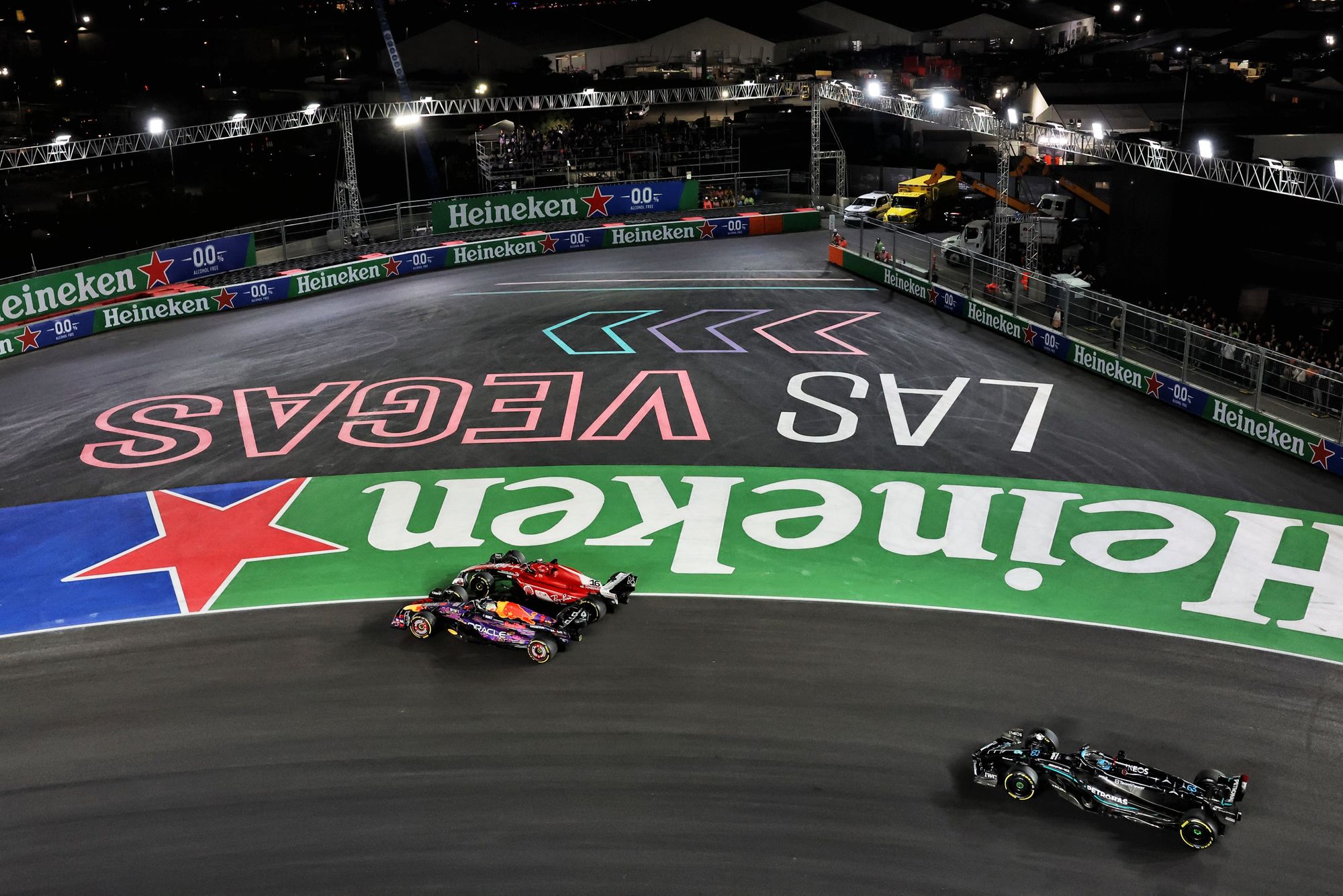 Unsurprisingly, the biggest risks came at the race start and restarts, when the tyres were at their coldest.
There were three distinct incidents on a chaotic run to the first corner of the grand prix.
At the head of the field, Max Verstappen ran himself and poleman Charles Leclerc off the road trying to overtake on the dirty inside line.
Behind, Alonso went in deep and spun with an uncharacteristic error, while Carlos Sainz understeered into Lewis Hamilton and clouted the Mercedes' left-rear.
Alonso was baffled by his mistake but Sainz felt the "unacceptable" track conditions were a factor in his incident.
In the lead-up to the start, oil was believed to have been spilled during the drivers' parade from one of the classic cars used, and Sainz referenced this.
"I hit the brakes, I had a lot of dust from the oil and I just had no grip," said Sainz.
THERE IS CONTACT AT TURN 1!

Fernando Alonso, Carlos Sainz, Lewis Hamilton and Valtteri Bottas are all impacted and drop to the back of the grid 😬#LasVegasGP #F1 pic.twitter.com/TU8BuH8eZy

— Formula 1 (@F1) November 19, 2023
"I think Fernando also spun, drivers with a lot of experience finding just zero grip."
He added: "You'd never expected it to be so bad. I just touched the brakes, not even hit it, and the tyres were just locked.
"I didn't even brake that late, I was at the 100m board, but arriving at 100km/h slower than on a qualifying lap.
"The cold tyres probably played a role but it was absolutely shocking on lap one and I think we all struggled from it."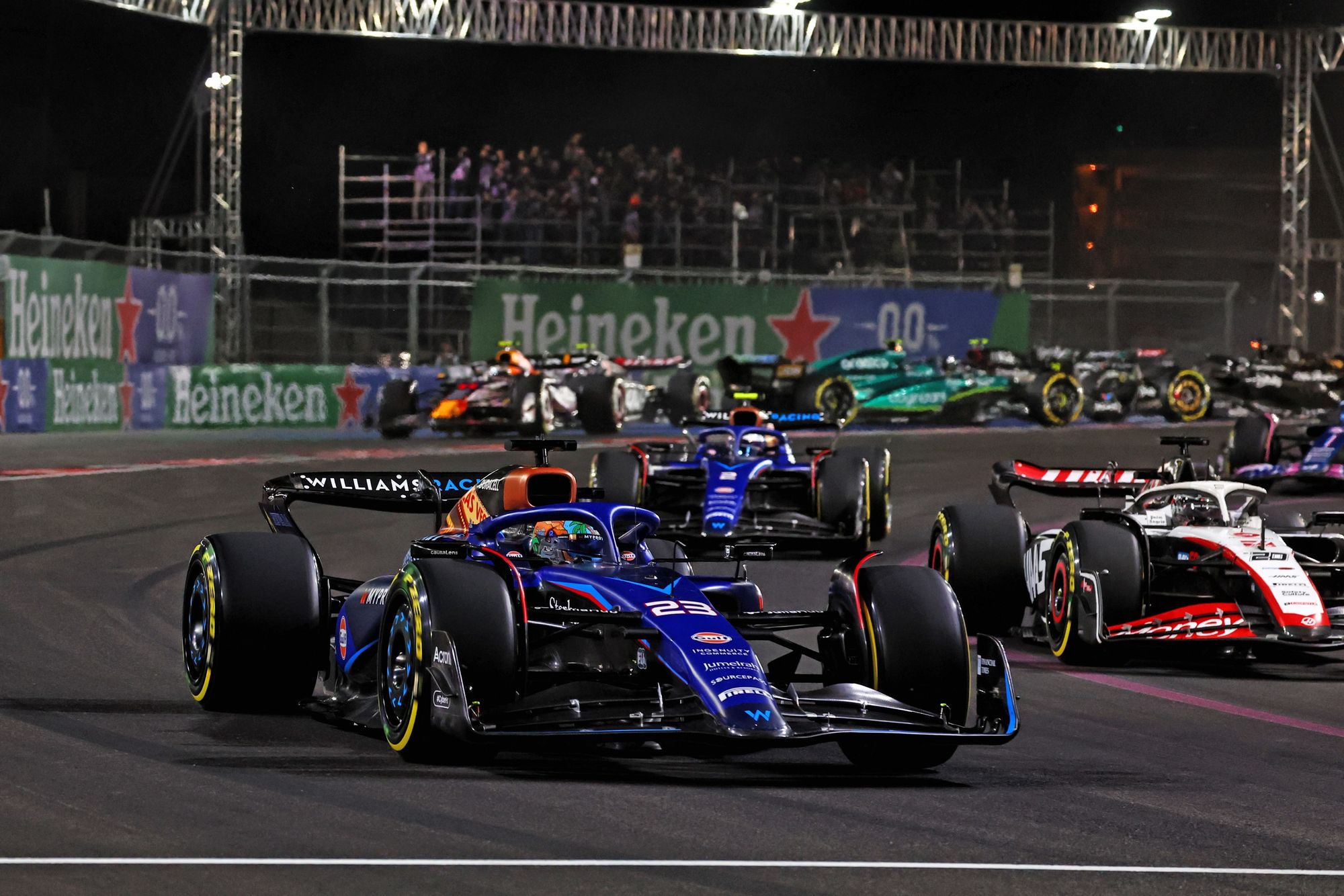 Russell said it was "pretty shocking" to see how bad the track was after the oil spilled but actually felt it did not cause a problem at the start because it had been cleared up sufficiently.
Nonetheless, Stella believes it should be considered part of the "things that should definitely not happen or be fixed as a matter of priority".
"It seems an obvious point for a Formula 1 race that you would like to not to drop oil on track one and a half hour before the race," said Stella.
"I think there's many things that will populate the agenda of F1 and the FIA to improve the safety conditions and also in this case the oil on the grid could have been a disadvantage [for cars that had to drive over it]."
RESTARTS LIKE ICE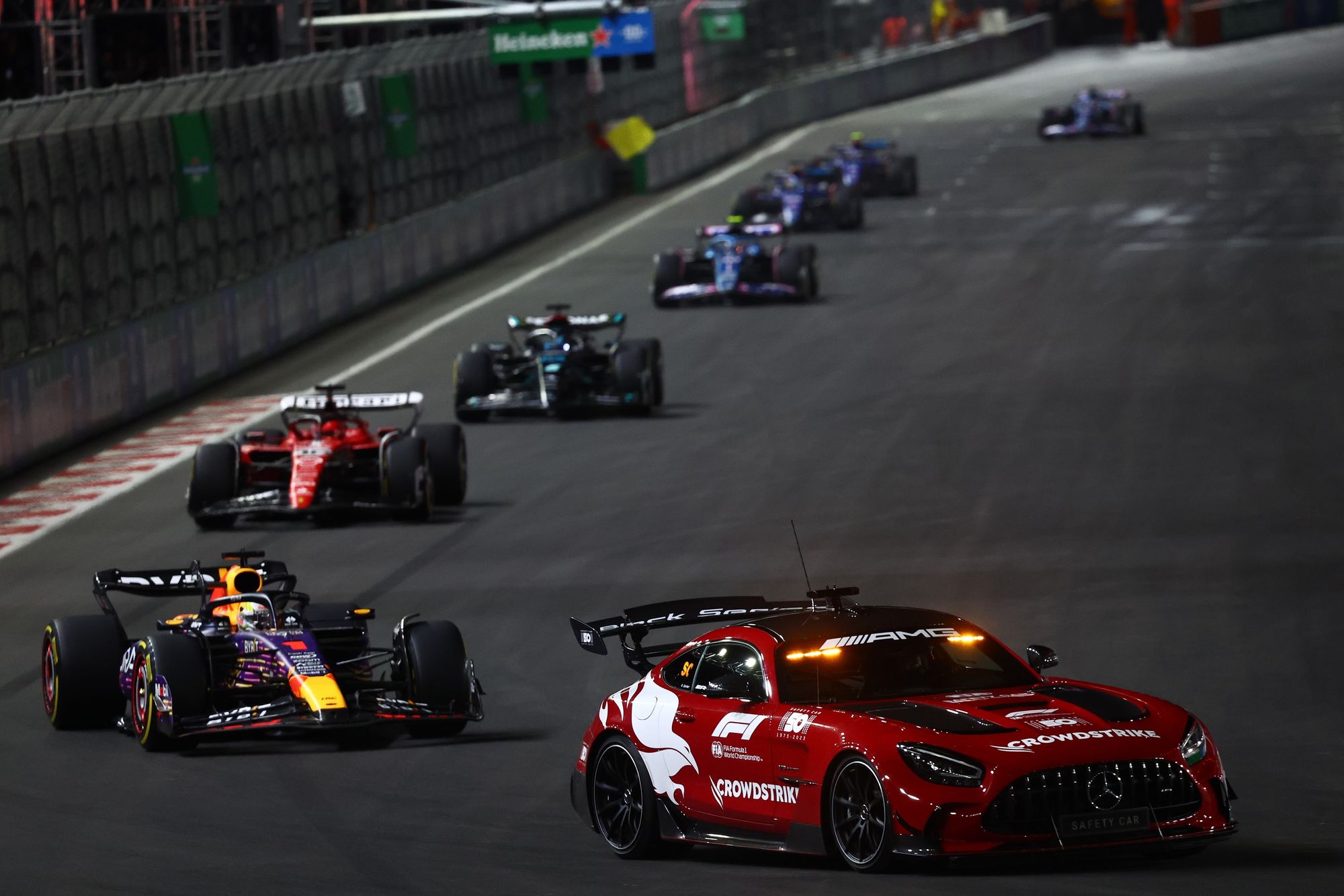 The drivers saved their most colourful descriptions for the grip they experienced at safety car restarts, though.
Sainz said it was "like driving on ice" into the first corner, while Russell called it "really dangerous under the safety car".
"The tyres were like rock solid and they were sort of colder than you'd experience in the rain really," he claimed.
"That was to be expected here in these conditions."
While there are specific gripes with the schedule because of the strain it puts on drivers, team members and others who work in F1, it also impacted the track conditions too as ambient temperatures were cooler.
That is what Russell is referring to when he said it was "to be expected" - and when asked if F1 should aim for an earlier start next year, he replied: "It makes entertainment, so it depends what we're chasing."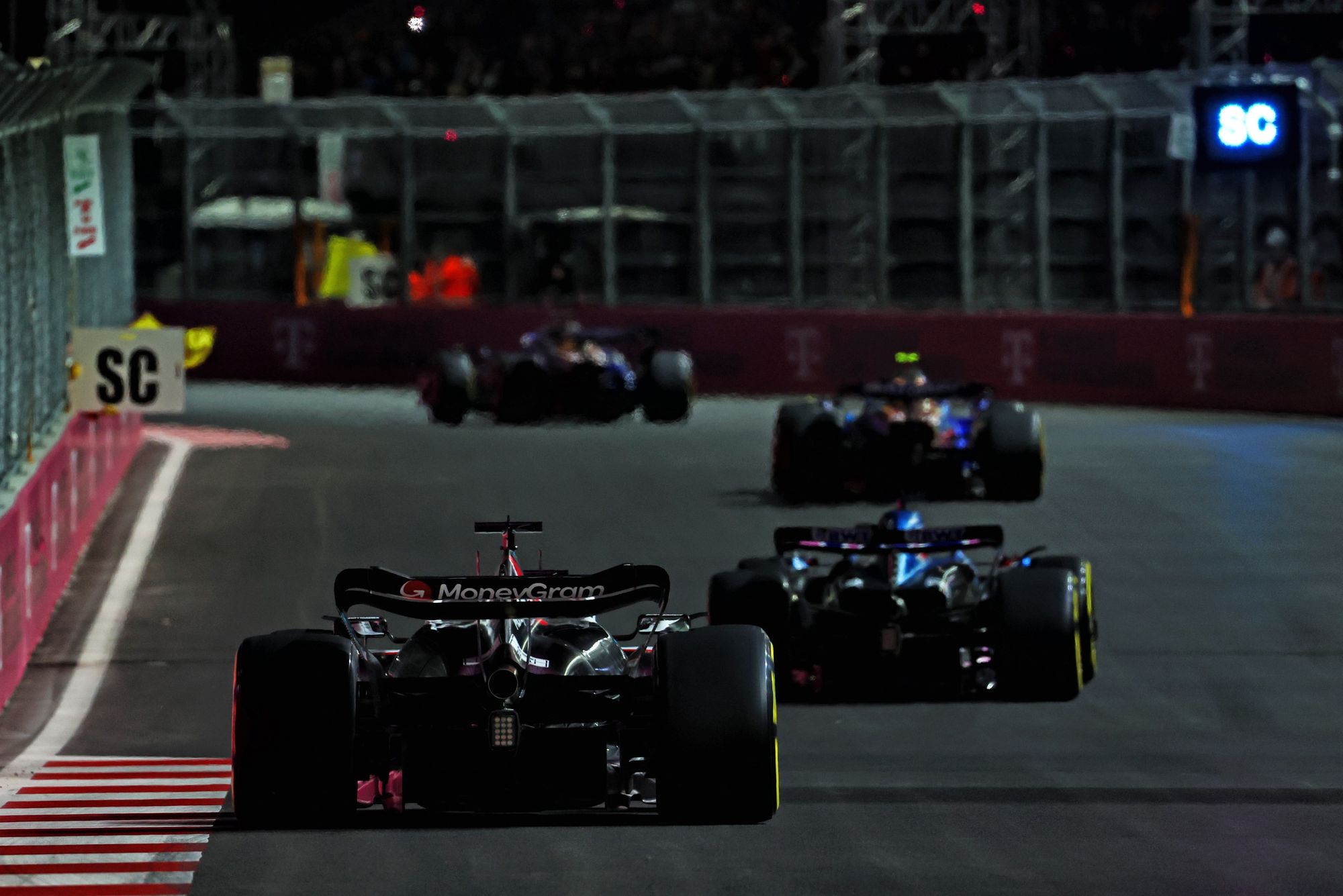 Ricciardo felt the restarts were "sketchy" and said that "if other drivers are saying that, we were really sketchy!".
"I don't know what they can do with track opening times but if they do have flexibility, yes, I think for everyone's health and safety bring it forward," said Ricciardo.
"Maybe a bit of temperature, but also just everyone would be operating with a little bit more juice in the tank.
"And I hope maybe they could do something to the surface. Maybe they could do some treatment to it to make it a bit more abrasive and help the grip for the race."