Colton Herta says Formula 1 remains "a goal of mine" and that he hopes to get a chance to drive for McLaren at a grand prix weekend this season, after testing the team's 2021 car.
Herta made his F1 debut with a two-day programme in the MCL35M this week in Portugal and was satisfied with his own performance in the test.
The IndyCar race winner was praised by McLaren for his approach although the team would not divulge information on how he compared to its race drivers at the 2020 and 2021 Portuguese Grand Prix weekends because of differences in track and ambient conditions, and also tyre compounds.
Herta has been linked with an F1 move for a long time, initially when his Andretti team was trying to buy the Sauber operation last year and then – when that failed – when Andretti outlined plans to enter a new F1 team from scratch for 2024.
"It was a good test to kind of see what these cars are all about and see the physicality, the differences to an Indycar," said Herta.
"It is a goal of mine and has been for a while now. There've been instances where I have been close.
"But as far as what's going on with this, it's just to get seat time. The programme has been amazing, all the engineers have been great at getting up to speed, which was the biggest thing.
"I wanted to see what these cars were all about. And luckily McLaren was able to give me a chance."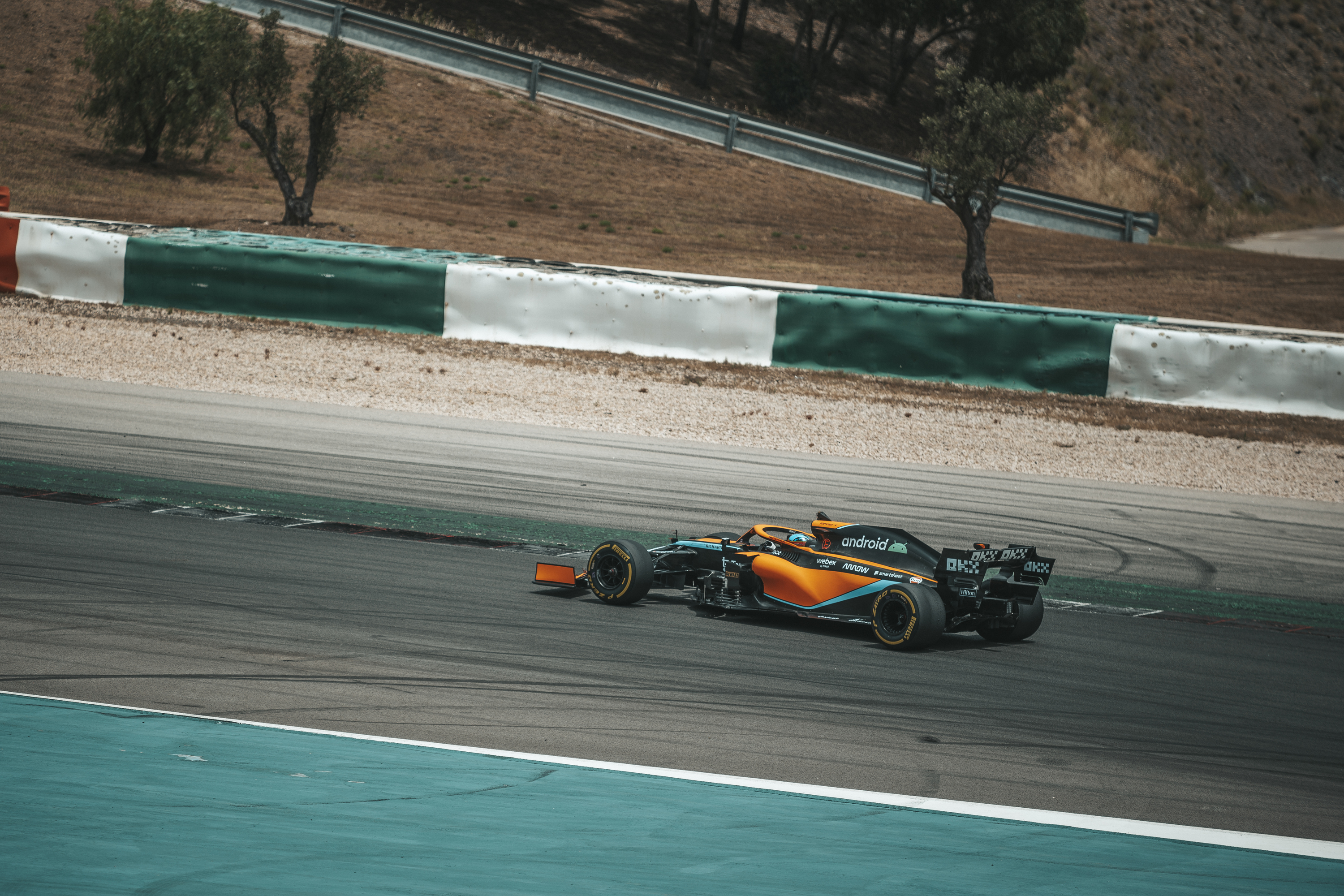 Herta has tested the 2021 car as part of McLaren's evaluation process to see who it should run in the mandatory two Friday practice sessions set aside for F1 rookies this season.
Formula 2 race winner Jehan Daruvala has also featured in this programme while McLaren IndyCar driver Pato O'Ward remains an option as well.
McLaren team boss Andreas Seidl said that a deeper dive into Herta's performance would be conducted in the coming days as it assesses its options for the FP1 opportunities.
He said it would be an "additional challenge" to adjust to the very different 2022 cars in just a couple of one-hour sessions on a grand prix weekend but also acknowledged this was the case for the drivers being used by many teams.
"The key will be when you do this session to make sure that you don't put yourself as a driver, but also from the team side, under too much pressure," said Seidl.
"You shouldn't forget that we run the race cars there, that we need to complete the rest of the weekend with race engines in and potential race gearboxes as well.
"I guess whoever will sit in this car knowing about how big this challenge is, we will definitely take a very conservative approach."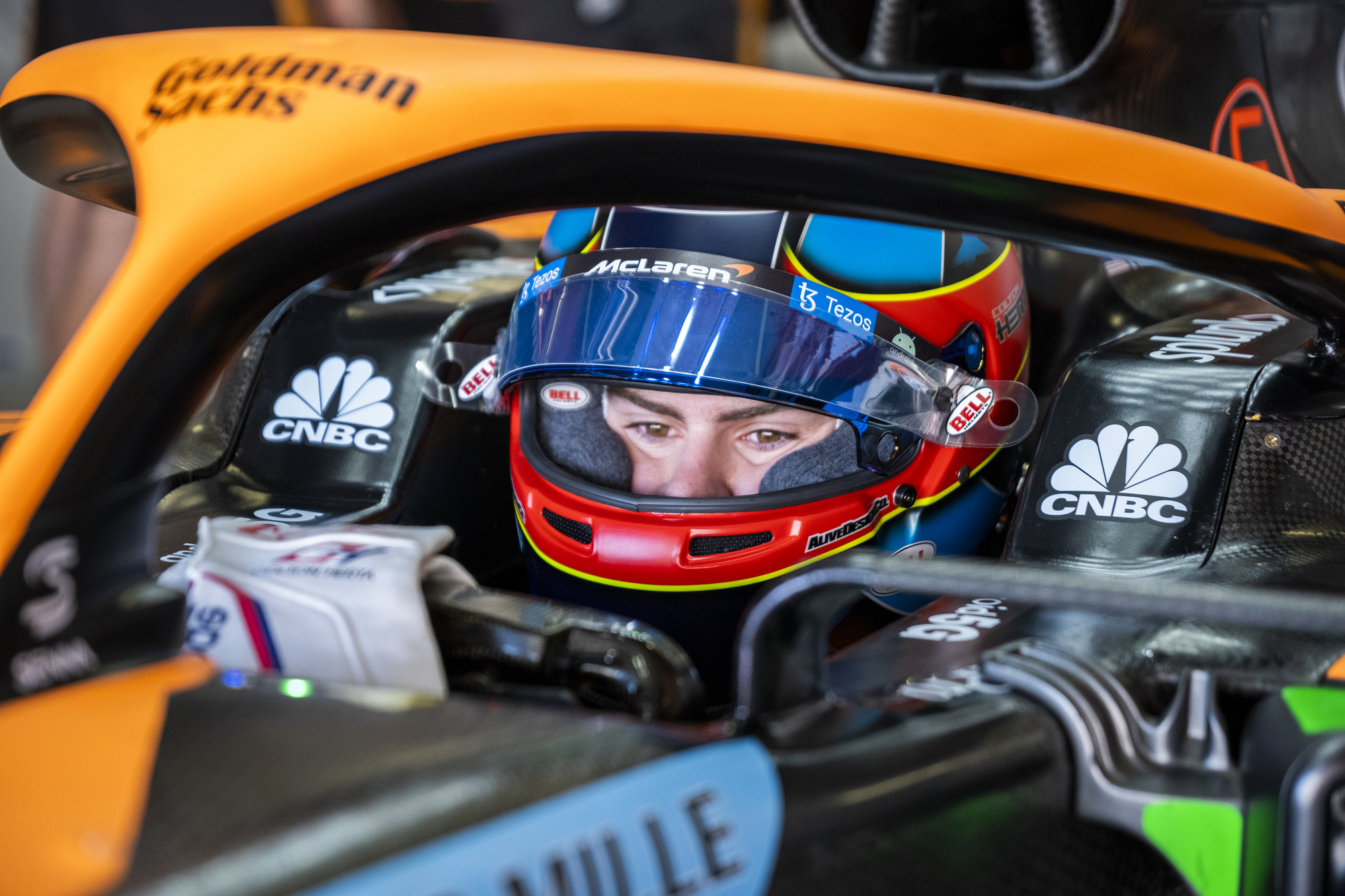 Asked by The Race how he felt about a potential FP1 appearance on a grand prix weekend, and the value versus a 2021 car programme in which track time is unlimited, Herta replied: "It'd definitely be something I'm open to.
"As far as the actual test days, you can't get better than that because you get the full track to yourself, you get all this time inside the car.
"Obviously FP1 it's 60 minutes or so, you wouldn't get [as much].
"But it would be cool to have a taste of the 2022 cars and see how they compare to this car.
"So yeah, I'd be up for it."
Herta is a seven-time race winner in IndyCar but lies 10th in the 2022 championship standings midway through an inconsistent season.
As it stands, he will not qualify for an F1 superlicence, despite finishing third in the series in 2020 and fifth in 2021.
That's why Herta has predominantly been linked with an F1 move in 2024 after he has had further opportunities to secure the superlicence.
"I think I'm fast enough [for F1]," said Herta. "Whether I'll graduate or not I guess time will tell and hopefully I get some more chances in the car and hopefully I can show."
Herta spent two years of his formative junior single-seater career racing in Europe, initially in Britain's Formula 4 series in 2015 – as a team-mate to current McLaren F1 driver Lando Norris – and the following year primarily in the Euroformula Open series for F3 cars.
He then returned to racing in the United States, graduating to IndyCar full-time in 2019.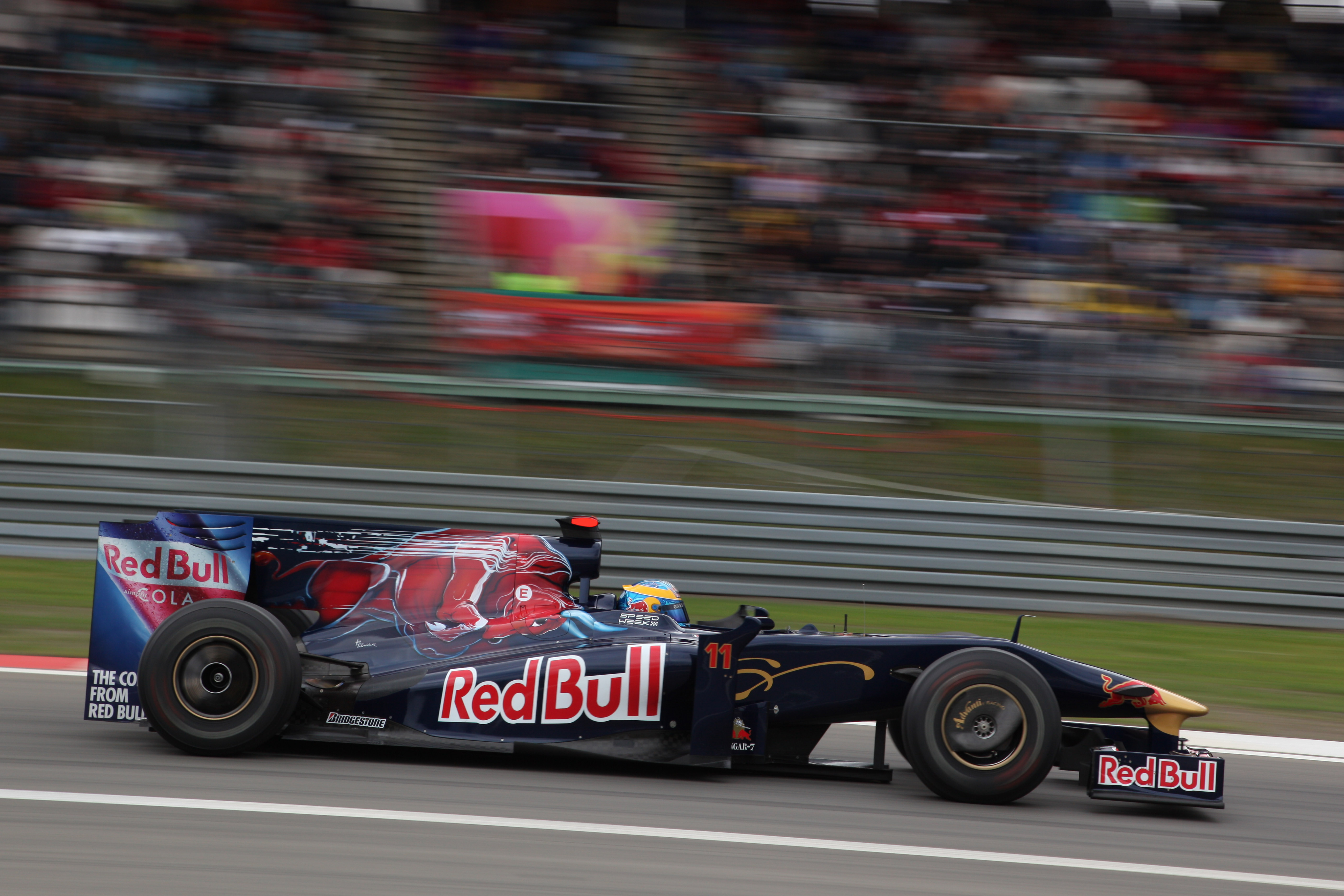 No driver has switched from the top level of US single-seater racing to F1 since Sebastien Bourdais's (pictured above) stint with the Toro Rosso team in the late-2000s.
Herta, who is still only 22, has some momentum behind him to end that wait but admits he needs to make the move imminently rather than in several years' time.
"If I were to wait that long I think it wouldn't happen," said Herta.
"I think in this day and age of Formula 1, it's definitely a young man's game to get into early.
"Luckily I have a little bit of time if the opportunity arises, but I'm not really too worried about that at the moment.
"I'm just trying to go as fast as I can and hopefully open some doors at some point."
Seidl would not comment directly on whether Herta is a serious long-term prospect for McLaren.
He said these test days are an "ideal" way for a driver without F1 experience to prepare for a rookie season but would not say whether that is on Herta's horizon.
"As always, here at McLaren, we take it step by step," he said.
"The objective for this test was to give Colton the chance to experience an F1 car for the first time and explore its performance.
"That was the focus. And what comes next is something where we take it step by step, and we take our time as well."