This week is a big one for Colton Herta.
The difficulty of his rollercoaster season where he lies 11th in the IndyCar standings is a distant memory as he absorbs the Portuguese sun ready to lap Portimao in a year-old Formula 1 car for a McLaren test that could transform his future.
If he does well, he could get an FP1 outing with the team later in the season.
Whether this deal is Michael Andretti calling in a favour with McLaren Racing CEO Zak Brown to get his IndyCar star and future F1 driver – if Michael can force through a team on the F1 grid – some seat time, or if it's a genuine bid by McLaren to evaluate this budding driver, all of that is irrelevant this week for Herta.
Because McLaren has proven in the past that if you do enough to impress it during a test, you can earn a seat, just as Lando Norris did in 2018 with his FP1 outings that ultimately convinced McLaren to move him up to F1 the following season at Stoffel Vandoorne's expense.
It wasn't Norris's Formula 2 form that persuaded McLaren. It was his performance in the F1 car on track.
That's a good thing for Herta because however, you slice the cake, because this season has been much worse than the last where you feel a couple of knife-edge reliability issues and a couple of mistakes had gone his way he'd be in championship contention.
The first half of this year was a write-off, as you can see in the summary below:
---
Herta in 2022
St Pete – Fuel filling issue, did well to finish fourth with late overtake on team-mate Grosjean
Texas – Struggled for pace, 12th
Long Beach – Crashed fighting for a podium
Barber – The team's qualifying tyre gamble proved costly, a three-stopper in the race failed and he punted Scott McLaughlin off battling for sixth, finished 10th
Indy GP – Brilliant win in the wet which included one of the saves of the season and using his immense car control while other drivers faltered
Indy 500 – Crash in practice on the Friday before the 500 meant an un-tested car for the race, which proved to be all but underivable and he retired
Detroit – 8th, did a good job with his two stop strategy when clearly the three-stop turned out better
Road America – Took a grid penalty for an engine change ahead of the 500, really strong drive to fifth after he was pipped by Grosjean late on
Mid-Ohio – For a second year in a row, taken out of contention by something out of his control, this time his team failing to call him into the pits before a caution which meant he had to stop under green. Then punted off by Grosjean, 15th.
---
As I'd written earlier in the year, Herta and his Andretti team need to swap a gung-ho win or bust approach for the tactics used by the recent series champions – taking the points available.
Crashing while in the podium positions at Long Beach or punting off Scott McLaughlin at Barber – then declaring afterwards his race was toast at that point, while he'd actually been fighting for strong points in sixth – characterise that part of the season.
His qualifying average is also down on last year significantly, and that's been one of the stats you can usually pull out in favour of Herta – "yes, he's had bad luck, but look at when it's his hands in qualifying, he's been great".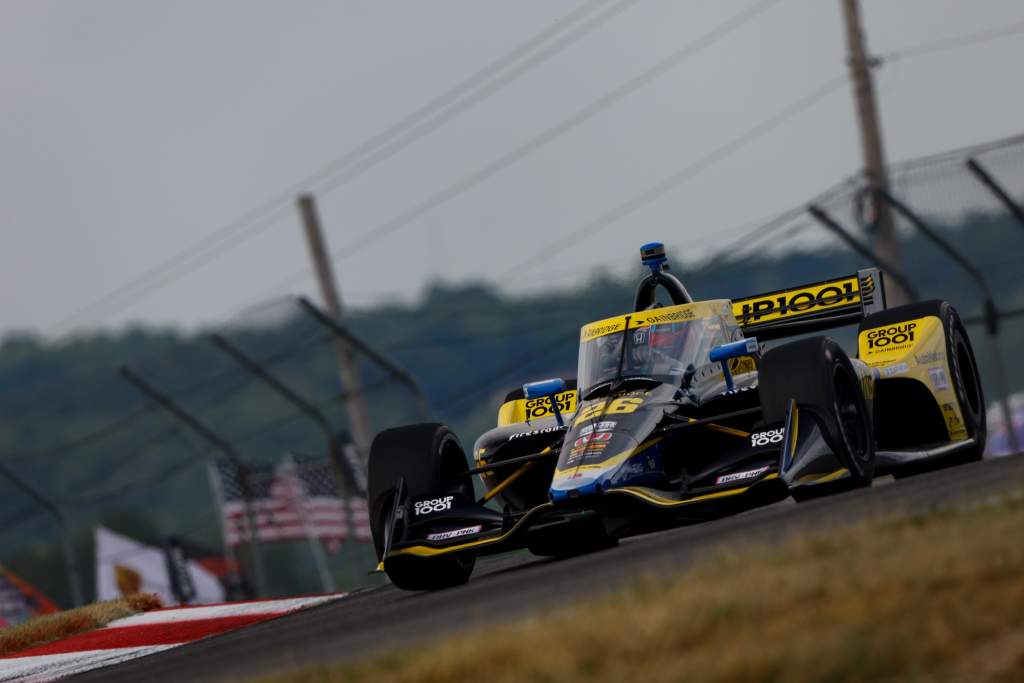 We know Herta has always been quick and I genuinely believe he's reached elite driver status. He'd also proven year-on-year that he's brilliant at correcting his weaknesses, which is why following up a 2021 that had a couple too many errors with more of the same in 2022 is disappointing.
However, there are reasons not to panic.
First off, the aforementioned McLaren method of paying much closer attention to a test or time spent with the team rather than the series that the driver's racing in, puts the impetus in Herta's hands.
Plus, the tail end of the first half of his IndyCar season points to improvements.
OK, he crashed in Indy 500 practice, which ultimately ruined the most important race of the year for him – but there have been flashes of a driver looking to find that consistency.
In Detroit, he turned a tricky strategy that turned out to be the wrong one into eighth. At Road America, he overcame a grid penalty to go from 11th to fifth.
And let's not forget Mid-Ohio where a mix-up with code words meant Andretti failed to call him in for a pitstop ahead of a caution while he was third, and then he got punted off by Romain Grosjean for good measure.
None of these moments are like Nashville last year or Long Beach this year, where he has crashed trying to win from podium positions, so we don't have an answer on if he would approach those differently now and that there's been a total change of approach.
But it certainly feels like Herta is taking consistency more seriously with his recent performances.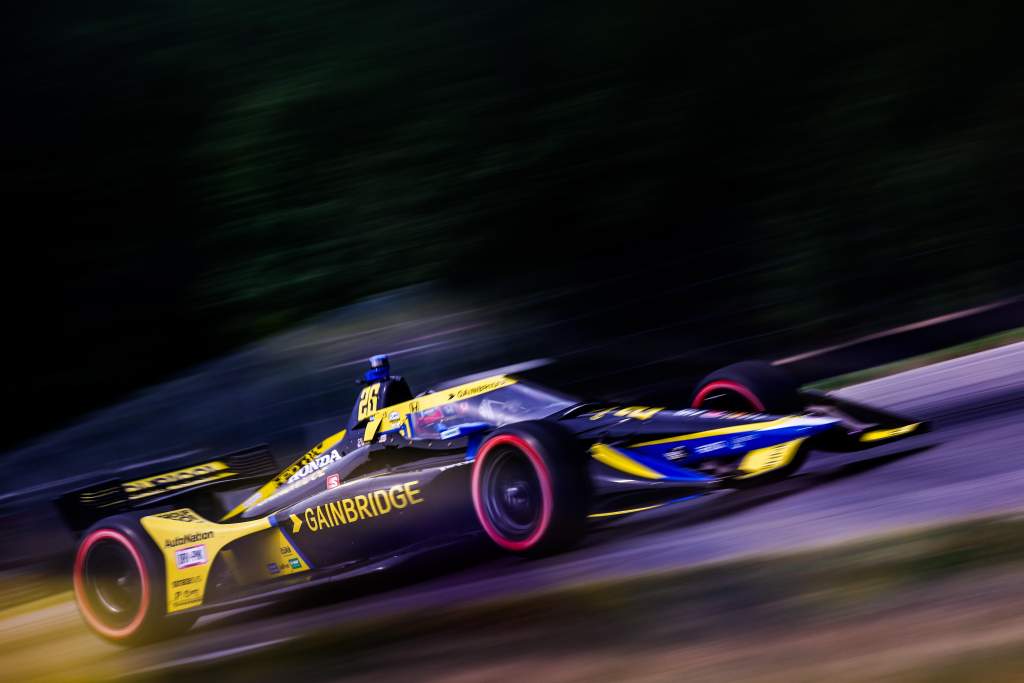 There might be two other significant downsides he faces if he is to persuade McLaren into a Herta-shaped Daniel Ricciardo replacement.
Despite McLaren basing a lot of its decision on how Herta potentially performs in the test, Herta's got to find a way to up his IndyCar form for superlicence points.
Finishing 11th in IndyCar wouldn't give him any super licence points this year and leave him on 28 from IndyCar over the previous three years for 2023, 12 short of the tally required.
There's five points that can be awarded by your ASN and there's points for completing 100kms in F1 free practices, but finding those 12 extra points before next year would be a tall order. And obviously, looking at 2024 or 2025, a lot could change depending on results.
Earlier in the year Herta was coy but said there was a plan to bag enough super licence points for F1 but wouldn't go into specifics. Admittedly it only matters if someone wants to put him in a car.
His other issue might be Ricciardo himself, who looked in better shape last time out at Red Bull Ring. Or a wildcard like Oscar Piastri. Or, well, fellow IndyCar driver Patricio O'Ward.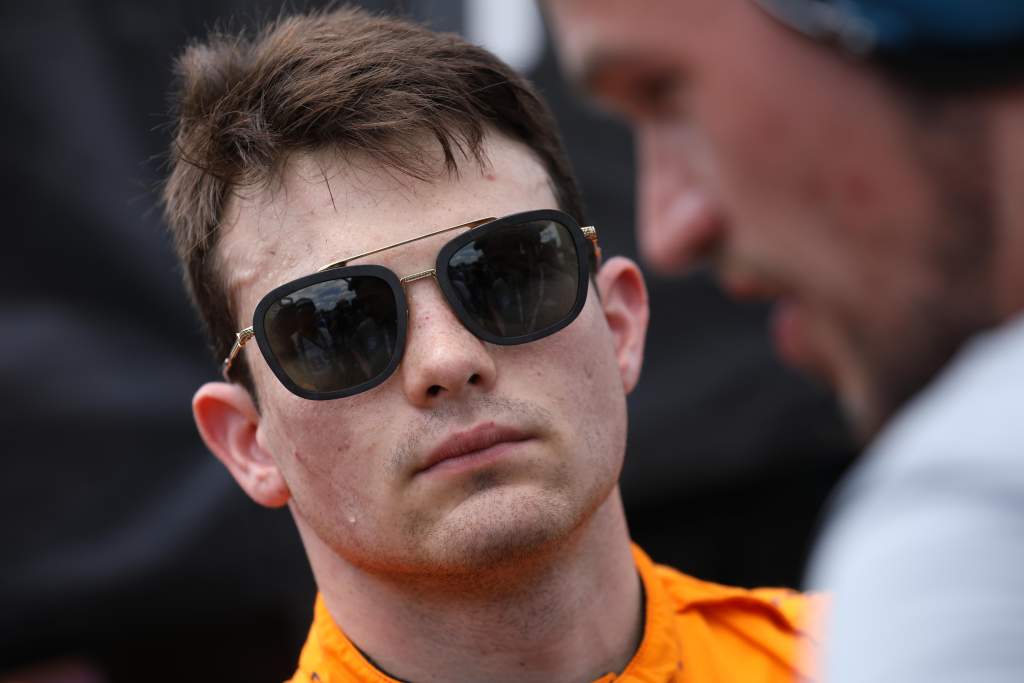 Eyebrows were raised in the IndyCar paddock when Herta was given the McLaren junior label amid fierce contract negotiations between O'Ward and McLaren over his future in the team.
Even if it wasn't intended, it very much gave the image that McLaren wasn't too worried about O'Ward and his potential F1 future if it could have O'Ward's Indy Lights rival from 2018.
Even if that wasn't the case, people thought it was intriguing timing.
Now O'Ward has a new contract and the "war" – as he described the negotiations – is over, he cuts a much more threatening figure to Herta's McLaren chances.
O'Ward's season is boosted by a brilliant run to second in the double-points Indy 500, as you can see by the fact that Herta has a slightly better average finish this year – and if the 500 was just normal points, O'Ward would be one place above Herta in the standings.
---
O'Ward vs Herta in 2022
Herta
Standings 11th
Poles 1
Wins 1
Podiums 0
Top fives 2
Average start 9.22 (6th in the series)
Average finish 12 (9th in the series)
Points per race 23.56 (12th in the series)
If the Indy 500 was single points not double – 8th in the standings
O'Ward
Standings 4th
Poles 1
Wins 1
Podiums 1
Top fives 4
Average start 6.56 (equal 2nd in the series)
Average finish 12.11 (10th in the series)
Points per race 28.44 (6th in the series)
If the Indy 500 was single points not double – 7th in the standings
---
However, if not for two consecutive DNFs for mechanical issues, O'Ward would likely be second in the standings – and he's the series' second-best qualifier.
He's set for a third straight top-three points finish in a row at the end of the year too, so his super licence won't likely be an issue.
The question with O'Ward is whether he did enough in Abu Dhabi last year to combat how impressive Herta's likely to be in Portimao.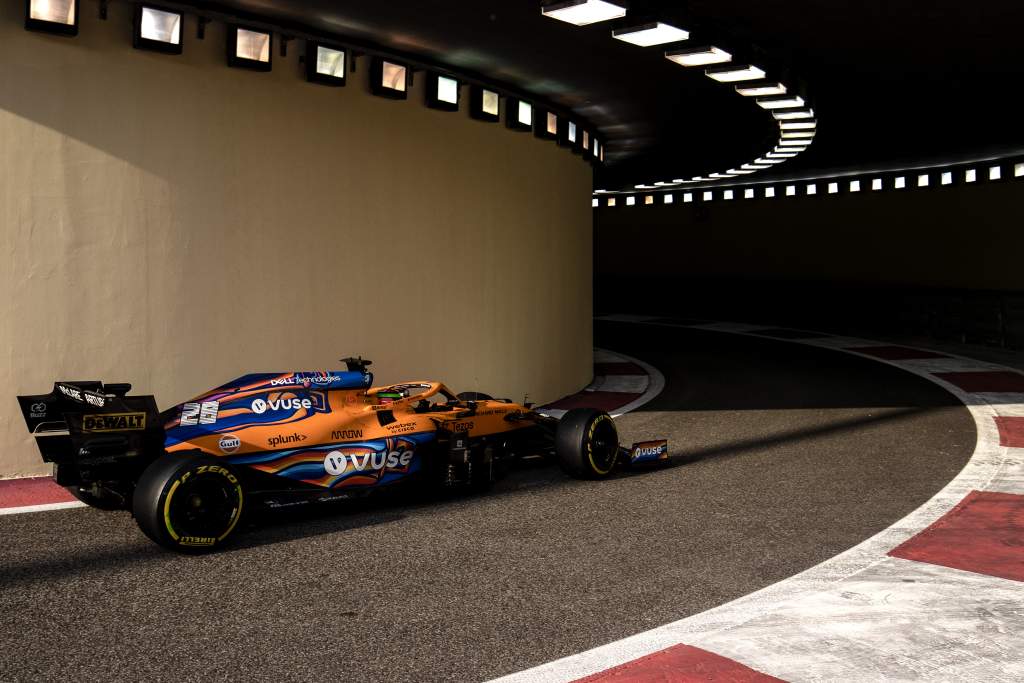 Then there's the fact that Ricciardo could stay on for 2023 or more or McLaren could even snag someone else in the silly season at the end of 2022 or 2023. A lot of things change very quickly in F1 – as Andretti will hope with its now dimming chance of securing the 11th spot on the F1 grid, fortunes that if reversed would reignite Herta's F1 switch hopes.
As this piece started, the good news for Herta is he needn't worry about anything other than just focusing on what he controls and impressing McLaren this week.
That's going to be tough at a new circuit and on F1-spec Pirellis for the first time, but he has all of the skills necessary to do it.
Raw speed certainly won't be an issue.
Identifying set-up changes made to the car, feedback, hitting consistent lap-times at different points in the stint and with varying fuel in the car and degradation on the tyres, those are going to be the things he's tested most on.
Consistency hasn't been one of his best qualities in the last two years, but when put under intense pressure the best rise to the top.
So we might be about to find out just how good Colton Herta is.