McLaren Formula 1 driver Daniel Ricciardo was pleased to rescue a points finish from a difficult Austrian Grand Prix weekend but said he "wouldn't go as far as happy".
Ninth place at the Red Bull Ring marked only Ricciardo's fourth points return of a difficult 2022 season.
It looked unlikely early in the weekend when he was eliminated from Q1 and outpaced by team-mate Lando Norris despite Norris having a brake problem and switching to an older power unit after a failure in FP1 that also cost him track time in the only practice session before qualifying.
The McLarens ended qualifying 15th (Norris) and 16th (Ricciardo) respectively but retained the team's fourth place in the constructors' championship by rising to seventh and ninth by the end of the grand prix.
"On a weekend when we weren't strong – really ever – I think we did well to walk away with the double-points finish," Ricciardo said.
A solid race and some misfortune for others meant Ricciardo rose from 16th to 12th in the sprint race and started the grand prix 11th because of a penalty for Valtteri Bottas.
Ricciardo's typically feisty racecraft helped him get ahead of Norris on the opening lap, initially jumping him at the first corner and then holding on around the outside of the Turn 6 left-hander later in the lap after a few corners spent side-by-side.
But the first-corner move resulted in a front left lock-up that left Ricciardo with a vibration and he was visibly struggling with understeer from the start of the opening stint.
It was therefore no surprise when Norris quite quickly repassed Ricciardo and he had a small but decisive pace advantage for the rest of the grand prix too.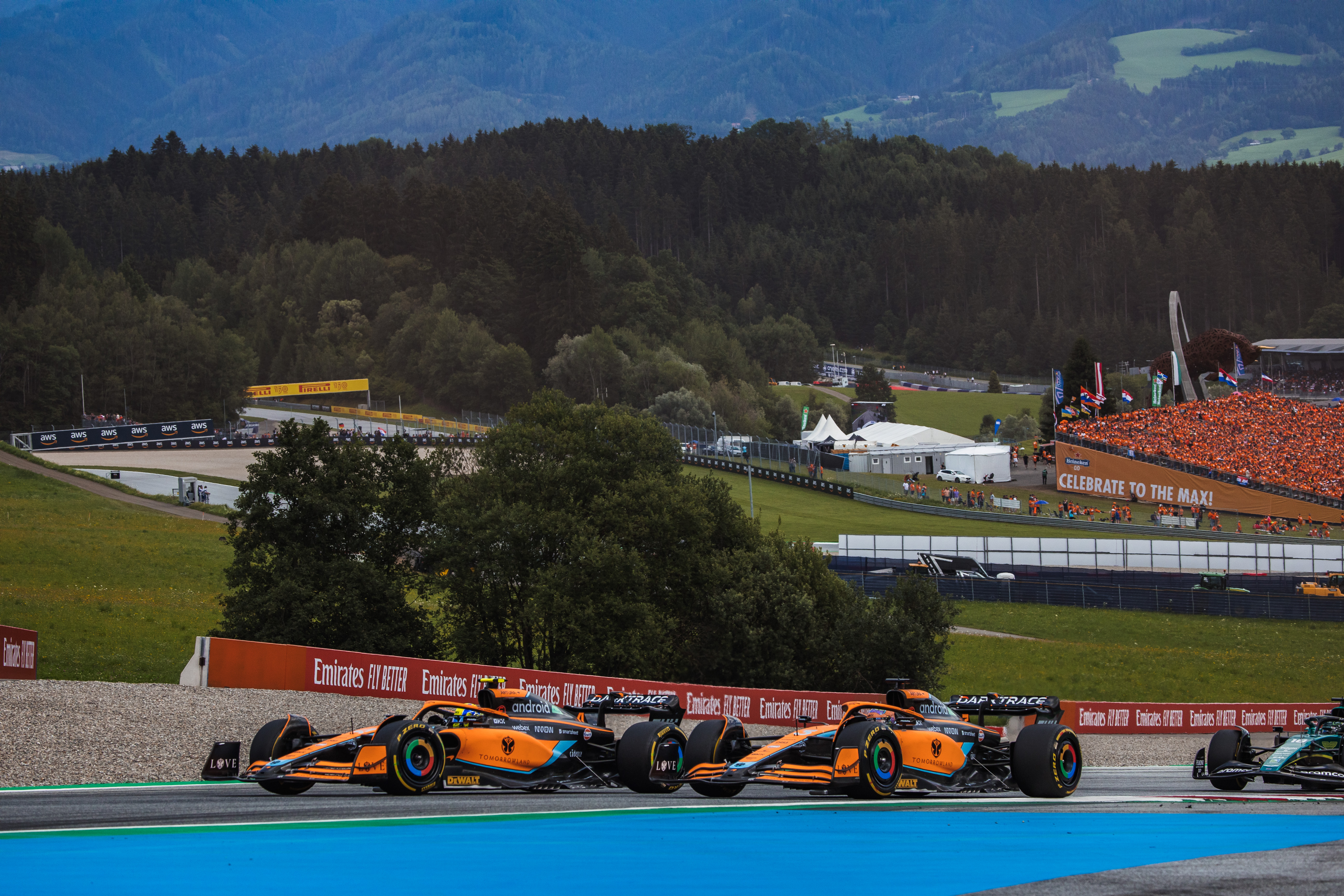 "Pleased," Ricciardo summarised. "I wouldn't go as far as happy but I'd say pleased.
"I just felt like [in the sprint] there were a few corners in particular where I was like, 'All right, this is a strength' and I didn't have that [in the race].
"There were a couple of places where I couldn't really put the car where I wanted, where I could, so that was a little bit frustrating.
"The first set [of tyres] was a bit more because I flat-spotted the front left at the start. I made a position but then I screwed the tyre and then I was struggling a lot on that first stint.
"But even after that, still didn't really get those strengths back.
"We should have those couple more tenths to put me in the fight with the Haases and Lando."
Missing a couple of tenths represents arguably one of Ricciardo's better weekends this year, although the caveat of Norris's problems is an important one.
And it underlines key issues of his season which is that it is still a big enough deficit to stop him from replicating Norris's performance and, because the midfield is so tight, it allows other cars to slip between the McLarens too.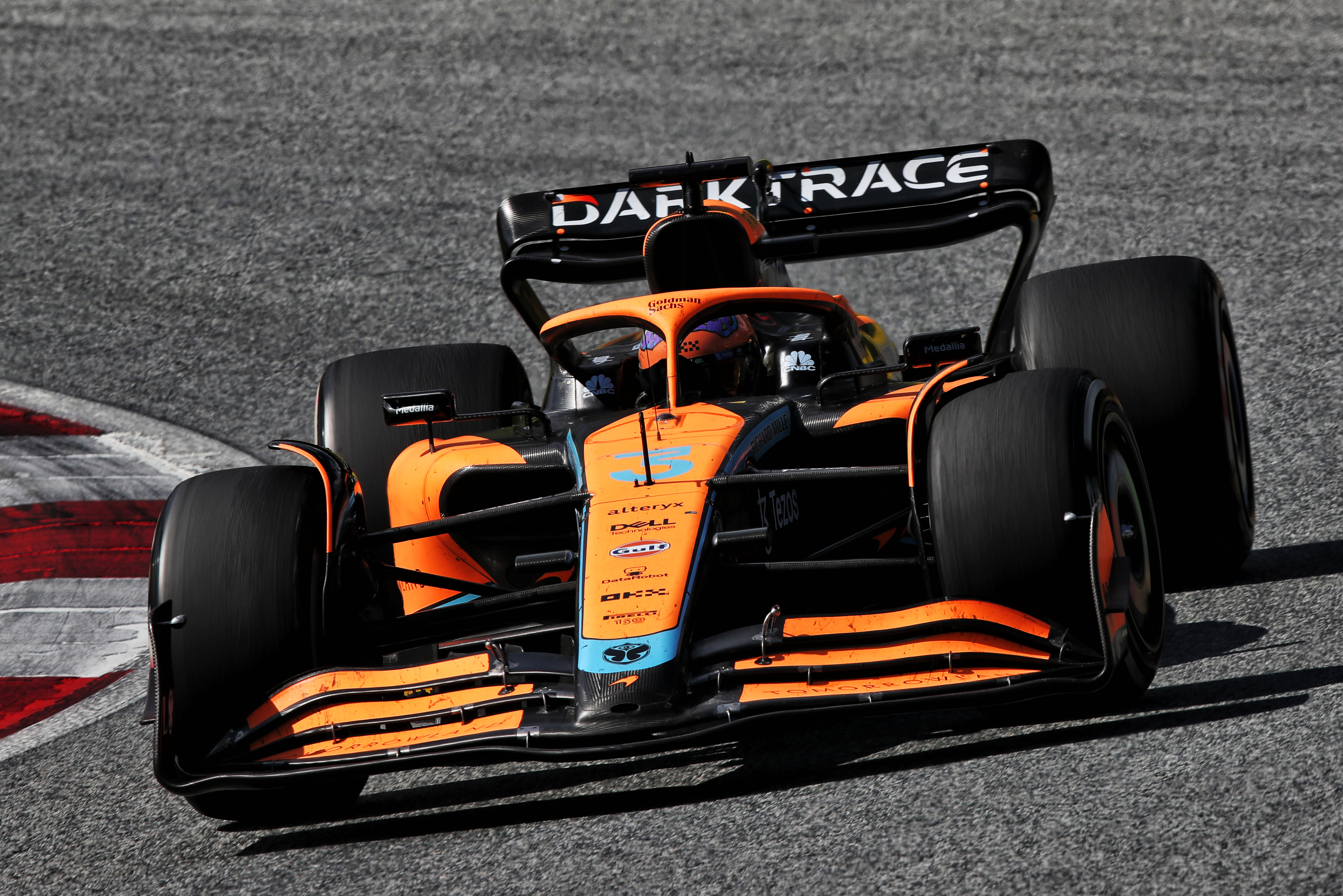 As hinted at by Norris when the British driver assessed McLaren's double-points finish, the outcome could also have been very different without the retirements of Sergio Perez and Carlos Sainz, plus a curious wheel incident forcing Fernando Alonso to make a double pitstop.
The Red Bull and Ferrari would definitely have finished ahead of both McLarens and Alonso was a serious threat as well despite starting at the back.
So, the double points finish for McLaren could easily have been reduced to a ninth or 10th place for Norris alone.
"I think a little bit of luck on our side with Sainz and Perez out, but with the pace, we deserved to be where we were," Norris said.
"Alonso was fast, the Alpines were very fast, to finish seventh and ninth was good points.
"It's damage limitation from what's been a very difficult weekend – especially from my side, maybe not so much from the other side.
"With how compromised we were with set-up all weekend, and how far out we were with some things, we know there was a decent amount more potential in the car this weekend."
Norris was referring to the power unit issues that limited his mileage in FP1 and forced McLaren to make educated guesses on key parameters ahead of qualifying, after which the set-up was mostly locked in.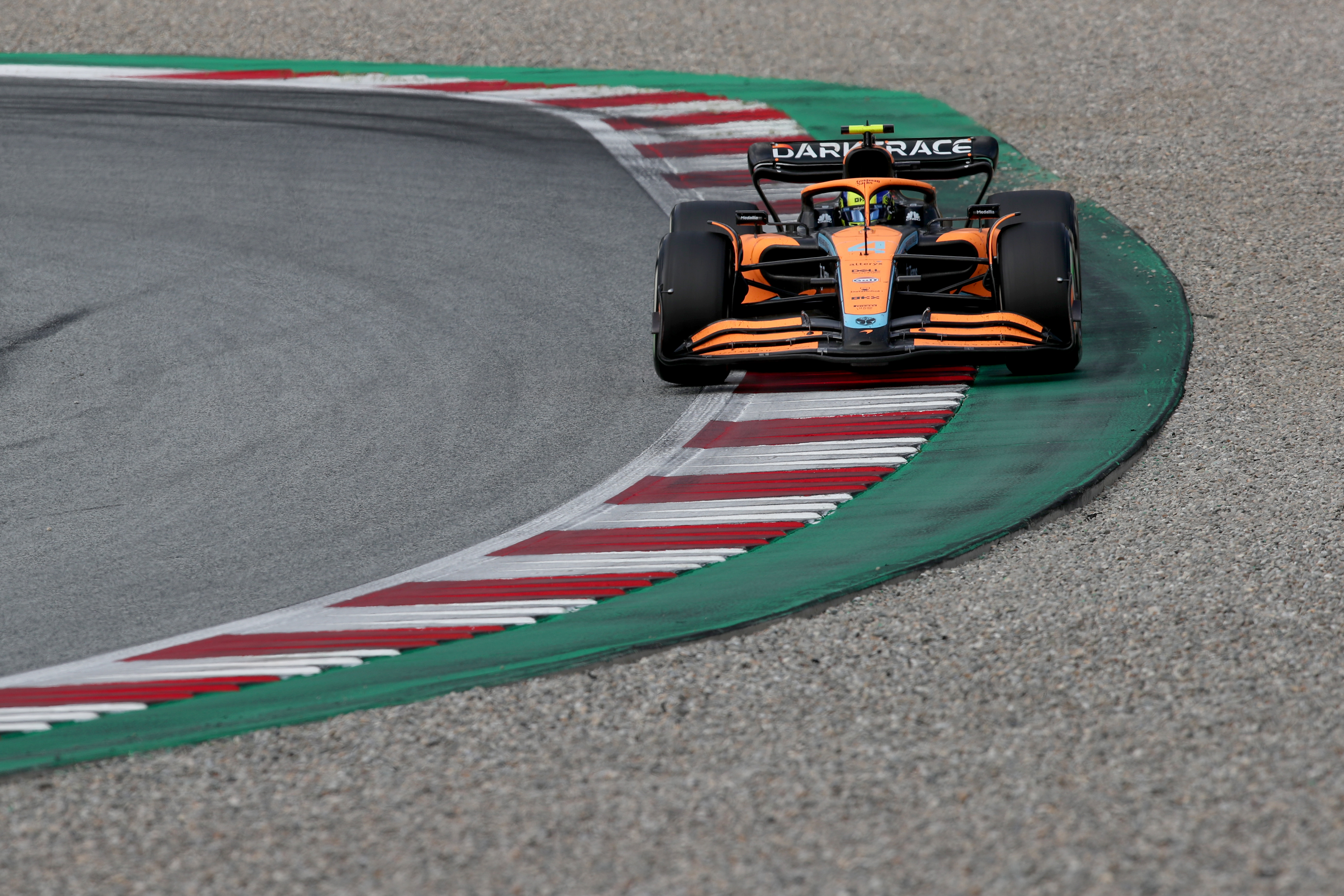 He also compromised his own race result by picking up a five-second time penalty for abusing track limits too often, which he felt cost him fighting Mick Schumacher for sixth.
"I'm pleased," said Norris. "Of course, if I look at the negatives, I got a five-second penalty.
"I cost myself at least a race with Mick, I don't know if I'd have been ahead, but considering that I ended up behind him, on top of a five-second penalty, I think we did a good job to finish there, so I'm happy.
"The pace was reasonable, it was not an easy car to manage. Every run we've done, we've realised how compromised we've been.
"We've always just been two steps behind, with the amount of problems we've had in FP1, not getting to know porpoising levels and correct wing levels and things like that.
"If we could restart the weekend, we'd be a lot stronger and I think we could probably fight the Alpines.
"But because of the issues we've had, we've not scored as highly as we should."