I think I've been one of Colton Herta's biggest admirers over his run to becoming an IndyCar star.
But it feels like his career is reaching a crossroads where a change of approach is needed.
We're seeing too much 'gung ho' for race wins and not enough big picture thinking from the Andretti Autosport team and its highly-rated driver at the moment.
I've repeatedly pointed out one of Herta's best strengths is to go away in an off-season and work on things. At the end of his rookie year he acknowledged a need to be more consistent and did that. At the end of 2020 it was becoming better with fuel mileage and tyre management. He did that too.
Surely at the end of 2021 – a year where he was truly exceptional but was let down by mistakes, plus reliability problems outside of his control – the lesson had to be taking the best result that presents itself and not overdriving to the point of throwing results away.
In Sunday's Barber race, Herta was asked about his late lunge on Scott McLaughlin – fighting for sixth – where he dived from way too far back and punted the Penske driver's left rear.
"I was just a little over-ambitious, but our race was toast at that point anyways," he said, having eventually slipped back to 10th because of the incident.
But, if he hadn't tried that move, even if he'd finished seventh behind McLaughlin, that still would have been six points more for his championship. And I'd wager he would have passed McLaughlin and maybe another car before the end too.
It might not be problematic in an isolated scenario, but Herta crashed when desperate to pass Marcus Ericsson at Nashville last year, when he could have taken second and added that to his late run at the end of the year to have a much better finishing position.
He crashed last time out at Long Beach in what was an unforced error running third and fighting for the win, another bag of points lost. Had he finished third at Long Beach and sixth at Barber, he'd be around seventh in the championship and 30 points off the lead instead of over 60.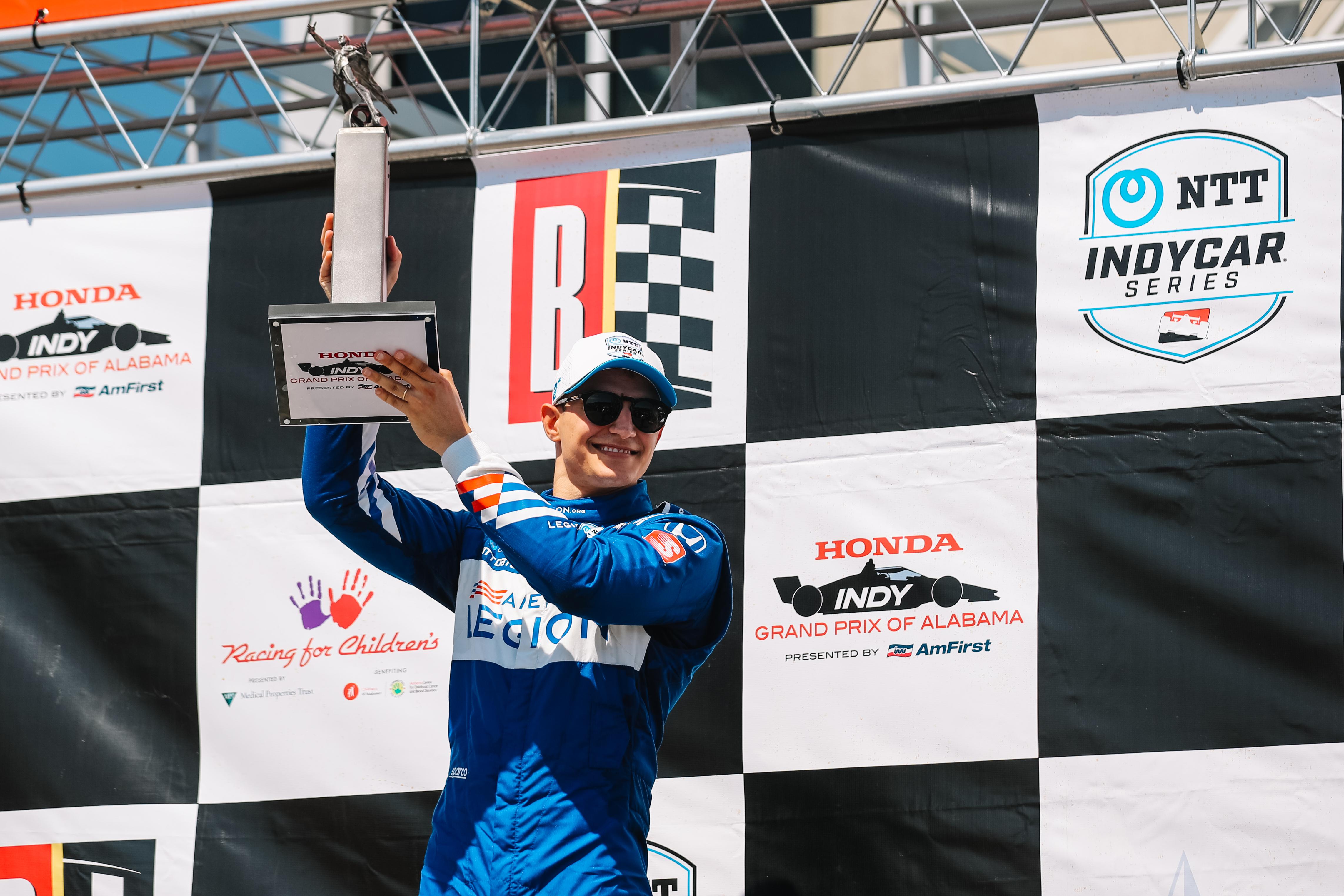 Look at Alex Palou – the reigning champion. Twice this year he's finished second and once he's been third. He hasn't gone for a massive gamble either in terms of strategy or in terms of a move to take the win, and now he leads the championship.
Herta hasn't been given a package yet that is capable of winning the championship, but he also has not driven like a champion.
Sure, he's delivered some crushing drives that may have demoralised some of his opposition such was the standard of them. He's almost on another level in those occasions, which is all the more impressive given the level of competition in one of the best single-seater championships in the world.
But until Herta and Andretti accept a more risk-averse strategy and take the results that are being offered, this team and driver will find it very hard to win a championship.
Again, the Barber race was a good example of this. Saving tyres in qualifying cost Herta a shot at pole – a strategy that helped him get pole at Long Beach but meant a 10th place start when he should have been in the fight for pole at Barber.
In the race, they gambled on the three-stop strategy. Herta defended this call in his post-race comments.
"It wasn't the wrong strategy call, the three-stop was going to work, we were going to beat all the two-stoppers with the pace that we were running," he said.
"The part that screwed us was Callum [Ilott] going off and causing the yellow. Unfortunately these things can happen when you do the three-stopper a little bit more but starting 10th we had to go for something a little bit more out of the box."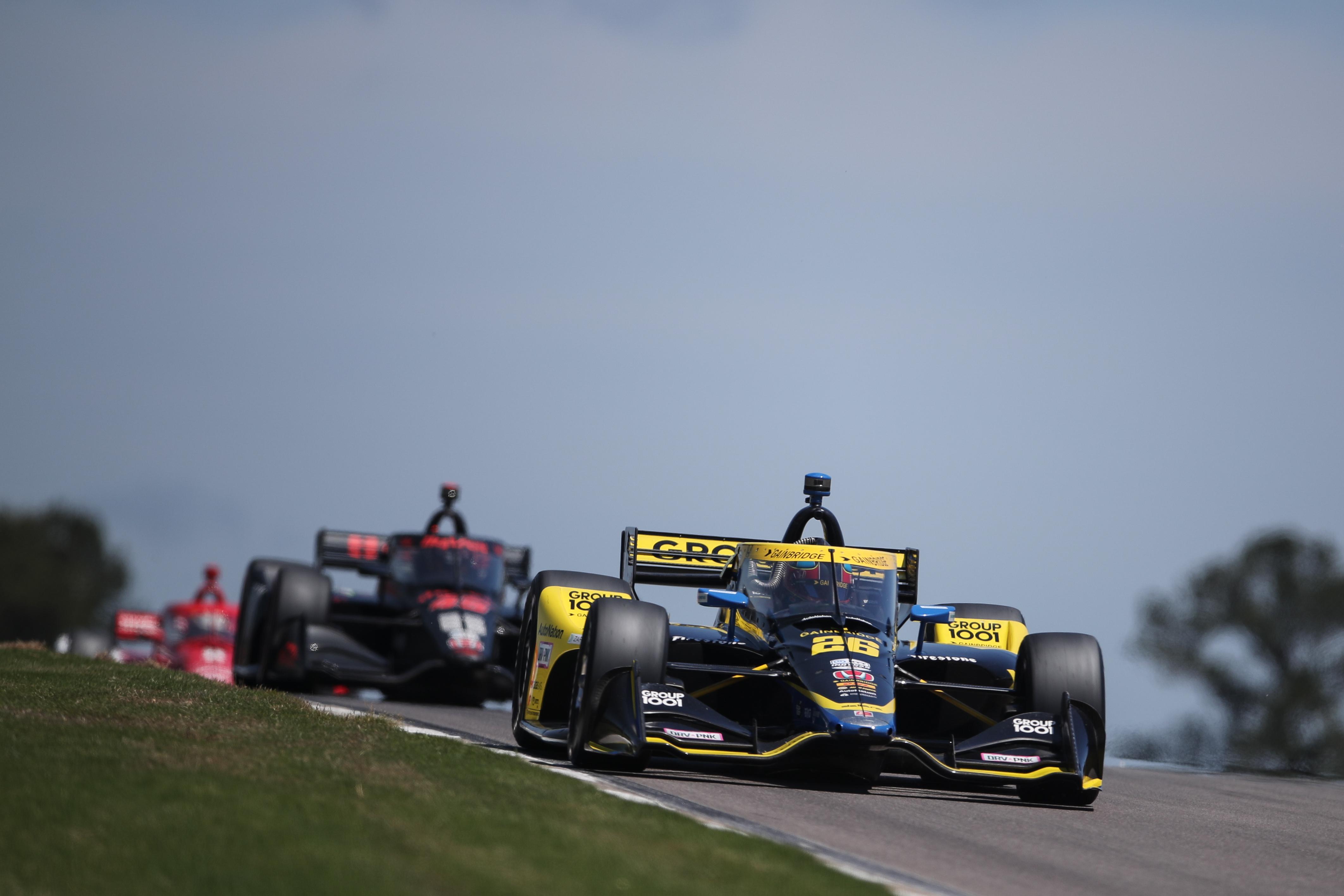 Basically, while the leaders committed to a two stop, Herta and Josef Newgarden pitted out of the fringes of the top 10 to go to a three-stop hoping to make up the time with clean air and without having to save fuel and tyres.
Perhaps Herta's right that this strategy could have worked, but like last year, a single caution would likely ruin that strategy and they aren't uncommon at Barber. You also risk being stymied by traffic and also the tyre in play at Barber was more durable which meant the leaders were capable of holding a decent pace.
It seemed like the strategy to play if you were 15th on back for example where you would struggle to move forwards, but not when you're just outside the top 10 and in the window of a good result.
Will Power started 19th and finished fourth on the primary strategy, so following that might not have won the race for Herta but it might have secured a top five.
Again, in isolation, it wouldn't be worth criticising the team and driver over taking a bit of a gamble in the Barber race. But at the moment, this is the rule with the strategy, not the exception.
I hope this doesn't come across too unfair because, fundamentally, I believe in Andretti and Herta and that they have the ability to be matching the best drivers in the series each week. Perhaps that's why this comes across so harsh, because we all know what the capabilities of this team and driver are. But they aren't reaching it.
At the moment the attitude appears to be 'win every race at all costs' when it should be 'take the best position available'.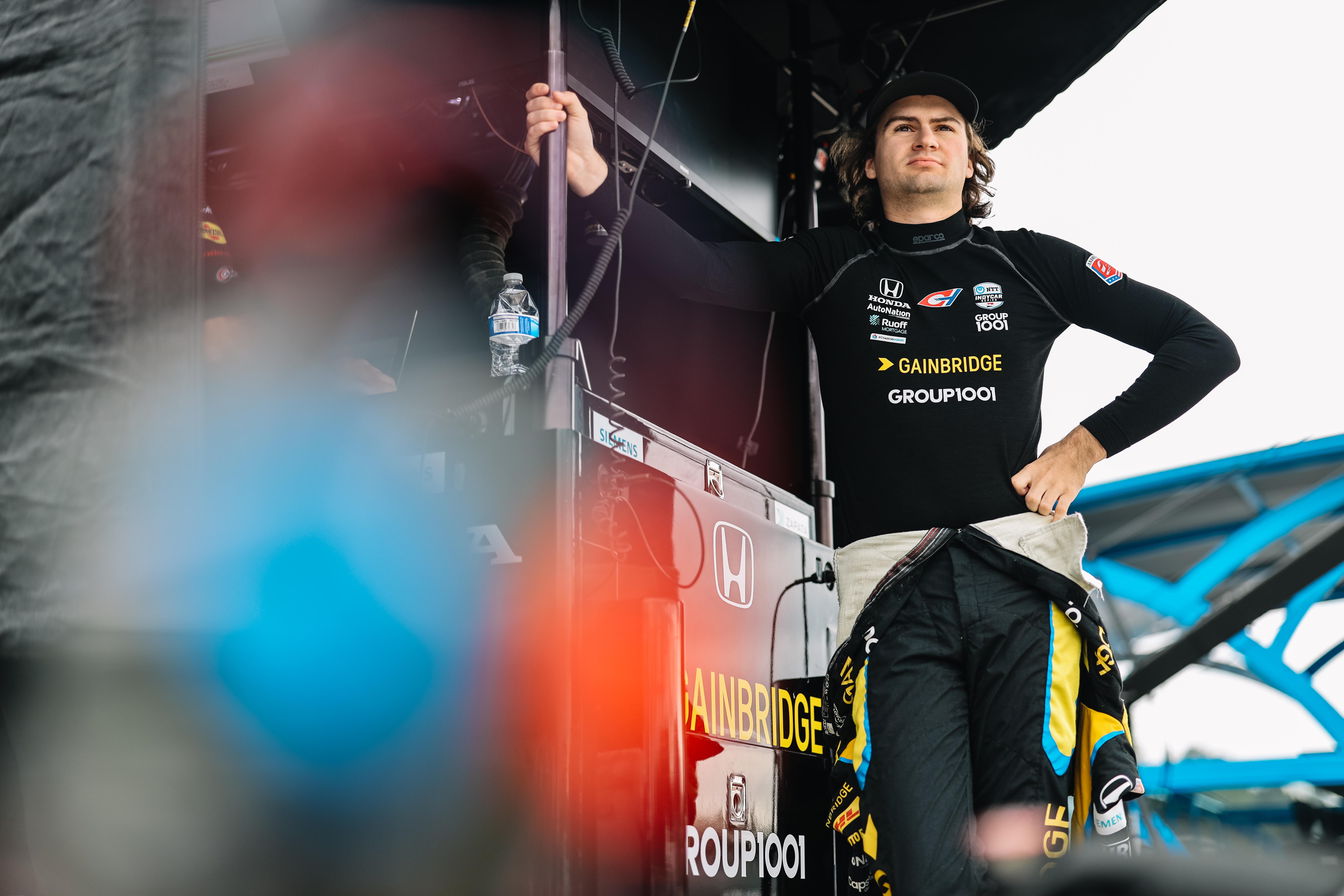 Part of this downside is what makes Herta great in many situations, like when he's on the ragged edge and pushing to the absolute limit he's unstoppable and a joy to behold. But it comes with the inherent risk his rivals choose to take less often and at almost predetermined times.
Certainly, taking IndyCar out of this for a moment, if Herta is keen to impress McLaren in his new role with it as a Formula 1 junior, a more conservative and considered approach is what will do it.
I do hope Herta keeps this all-out strategy for Indianapolis, because the 500 is the only race it's worth taking big risks in because it's the blue riband counter everyone wants to win.
But in any other race, the thought should be 'championship, championship, championship'. That's the approach that's worked for all of the recent champions in the series.
You only need to think 'Palou, Dixon, Newgarden', three drivers who are basically a metaphor for consistency, to understand that.