A Formula 1 car's "pretty incredible" torque and acceleration were among the qualities that impressed IndyCar driver Colton Herta most on his maiden F1 test run with McLaren.
Herta drove the 2021 MCL35M chassis across two days at the Portimao circuit that hosted The Portuguese Grand Prix in 2020 and 2021, as McLaren utilised the Testing of Previous Cars (TPC) provision to conduct a three-day test that will continue on Wednesday.
The 22-year-old completed 162 laps, with the 750 kilometres (466 miles) he covered equivalent to two and a half grand prix distances, and tried various compounds of Pirelli tyre.
"It was a lot of fun, great two days getting acclimated to the car, which is obviously a quite a bit different to what I'm used to driving," said Herta, summarising the test.
"A little bit of a different driving style. But the engineers were very helpful getting me up to speed.
"And what a car. What a car to drive. It's really special not only to have a first test in a Formula 1 car but in a race winning Formula 1 car is even cooler.
"It was a great opportunity for me, I have to thank Mr Seidl [Andreas Seidl, McLaren team principal] and Zak [Brown, McLaren CEO] and everybody for allowing me to borrow their car for the last two days."
Asked by The Race about how he approached the test, Herta said: "It's hard to get in a racecar and not drive it as fast as you possibly can.
"So that was really the goal when I got over here, to get acclimated, get up to speed, and really see what I could do in the racecar. It was a lot of fun.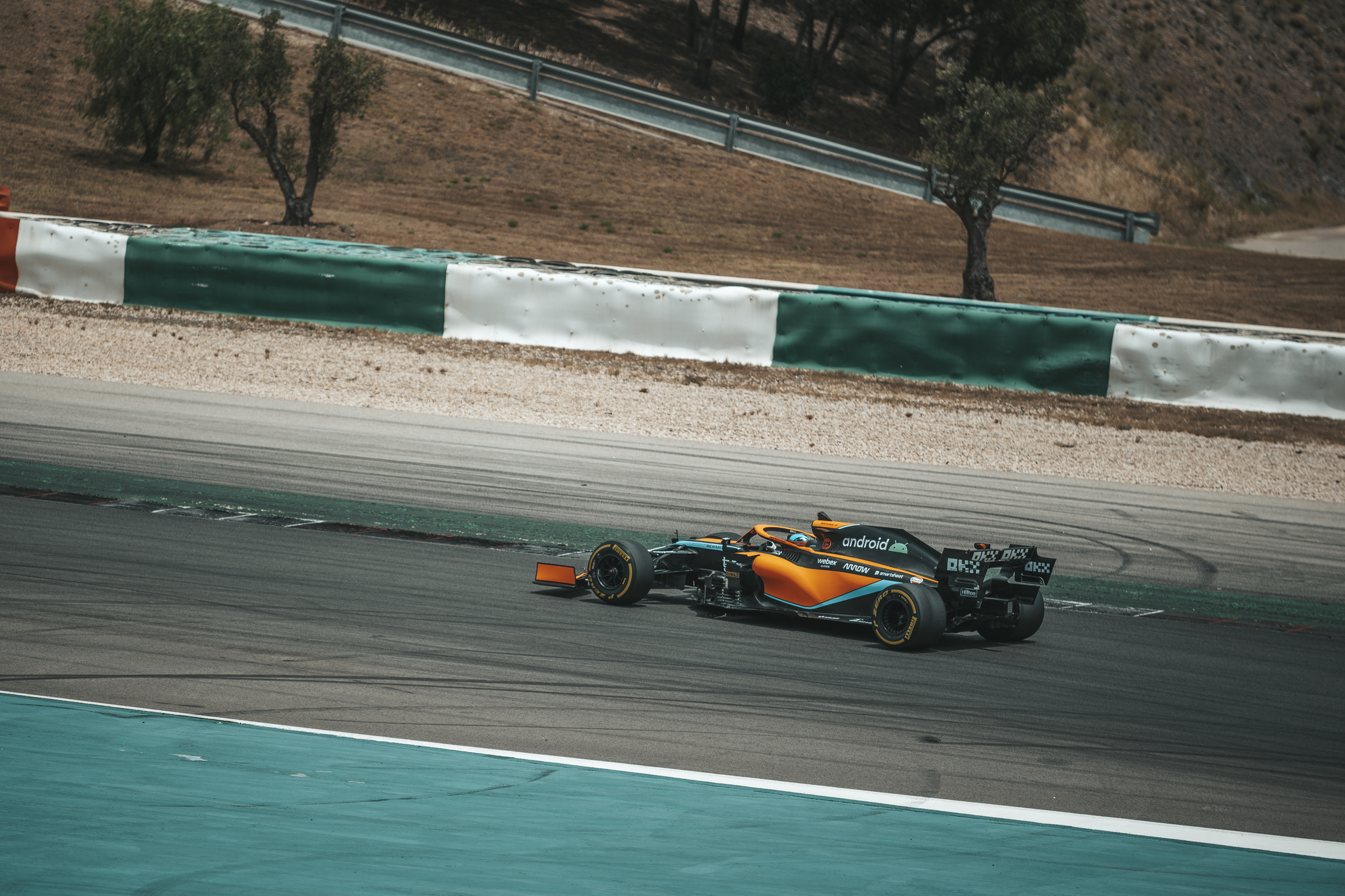 "It was a car that was super special to drive, that handled beautifully. I was able to make some set-up adjustments in the afternoon and get it more to my liking and stuff.
"You always want to impress people with how fast you can drive a racecar no matter what the circumstances are."
Herta said the responsiveness of the McLaren was a "completely different feel" in part due to the absence of power steering in IndyCar.
"The overall kickback and smoothness of the wheel doesn't really transcribe to what you'd get in a grand prix car," he said.
"So that was something to get used to, slowing down the hands. And obviously the speed's a lot higher on the road courses, but overall, it was good to get a feeling and a taste of what these things can do."
Asked what impressed him most about the car, Herta said: "The first thing was letting off the pitlane speed limiter and all the torque is pretty incredible.
"Even when you're in such low RPM, it still pulls, so that was the biggest thing for me.
"The straightline speed, the acceleration, the braking obviously the cornering speeds were higher than what you would get in an IndyCar but it didn't stick out to me as much as how impressive the acceleration and how easy it was with all this horsepower to put the throttle down. That was the biggest thing."
"It was pretty cool to see the balance changes and just what you can do with the car, inside the car, which is quite a bit more than we're able to do in the IndyCar," he added.
"It was awesome, if you have a problem in a corner you can adjust it at the flick of a finger."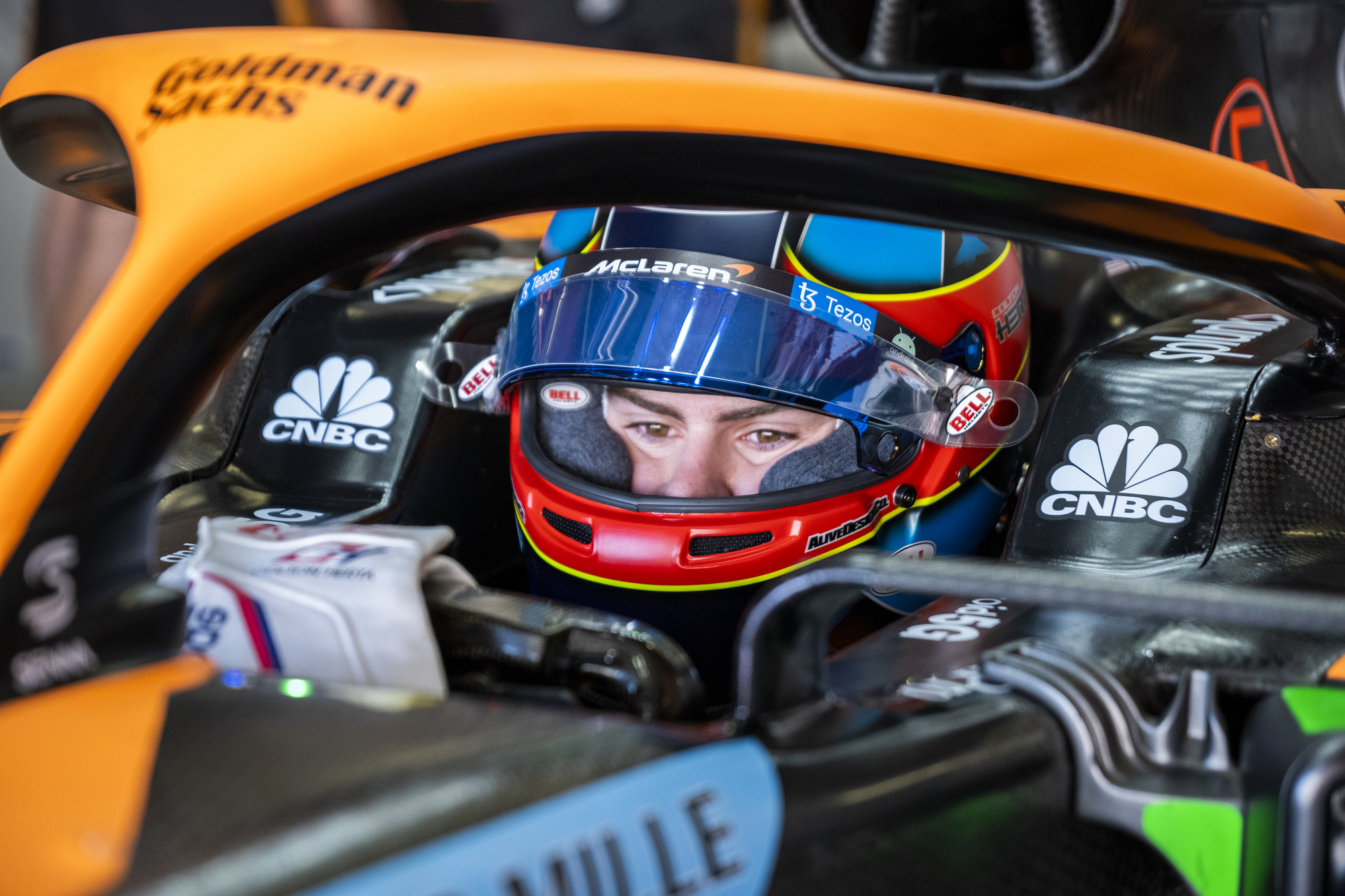 Herta said he felt comfortable "right away" and as though "I got to the limit" midway through his first day, and on the second day was confident about stringing a lap together on both low- and high-fuel runs, albeit without the consistency that would come with more days in the car.
He said winds and cooler air temperatures at Portimao than had been experienced during the previous two grand prix weekends at the track made it hard to disclose how his laptimes compared to those from previous years.
McLaren ran Herta as it assesses who it will field in grand prix practice sessions this year, with 2022 F1 rules mandating two outings for drivers with experience of two grands prix or fewer.
Team principal Andreas Seidl said the first objective was "giving Colton the chance to get used to the car" before working on a broader performance programme.
"And I have to say, the team was quite impressed how Colton was dealing with all these challenges and with his professional approach," said Seidl.
"And what was great to see as well that his physically preparation was enabling him to really keep going throughout the two days, knowing how challenging this can be in a Formula 1 car on a track like Portimao.
"And in the end, his approach together with the team allowed him really to build up pace gradually, gain confidence and also finding always the right balance between taking risk and still keeping the car on the track, which is obviously important as well on a test like this.
"So yeah, very happy with how the test went."