The 20 Formula 1 cars that hit the track for the belated first free practice session of 2020 at the Red Bull Ring on Friday might look much the same as those that ran in pre-season testing in February, but some will feature some very significant differences in terms of performance.
The cars will not have advanced as far down their development paths as they would have done had the season played out normally thanks to combination of the cancellation or postponement of the planned first nine races of the season, the mandatory 63-day shutdown imposed on all teams and, for some, the economic impact of the COVID-19 pandemic. But there will be no lack of new components.
Partly, this is down to the lead time for new parts. Coming up with new designs is not the work of a moment and there will be plenty of parts that were already travelling along the pipeline before the season was paused.
We'd have seen some of these introduced during the Australian Grand Prix weekend, although most teams will now run in a more advanced spec than what we'd have seen in Melbourne.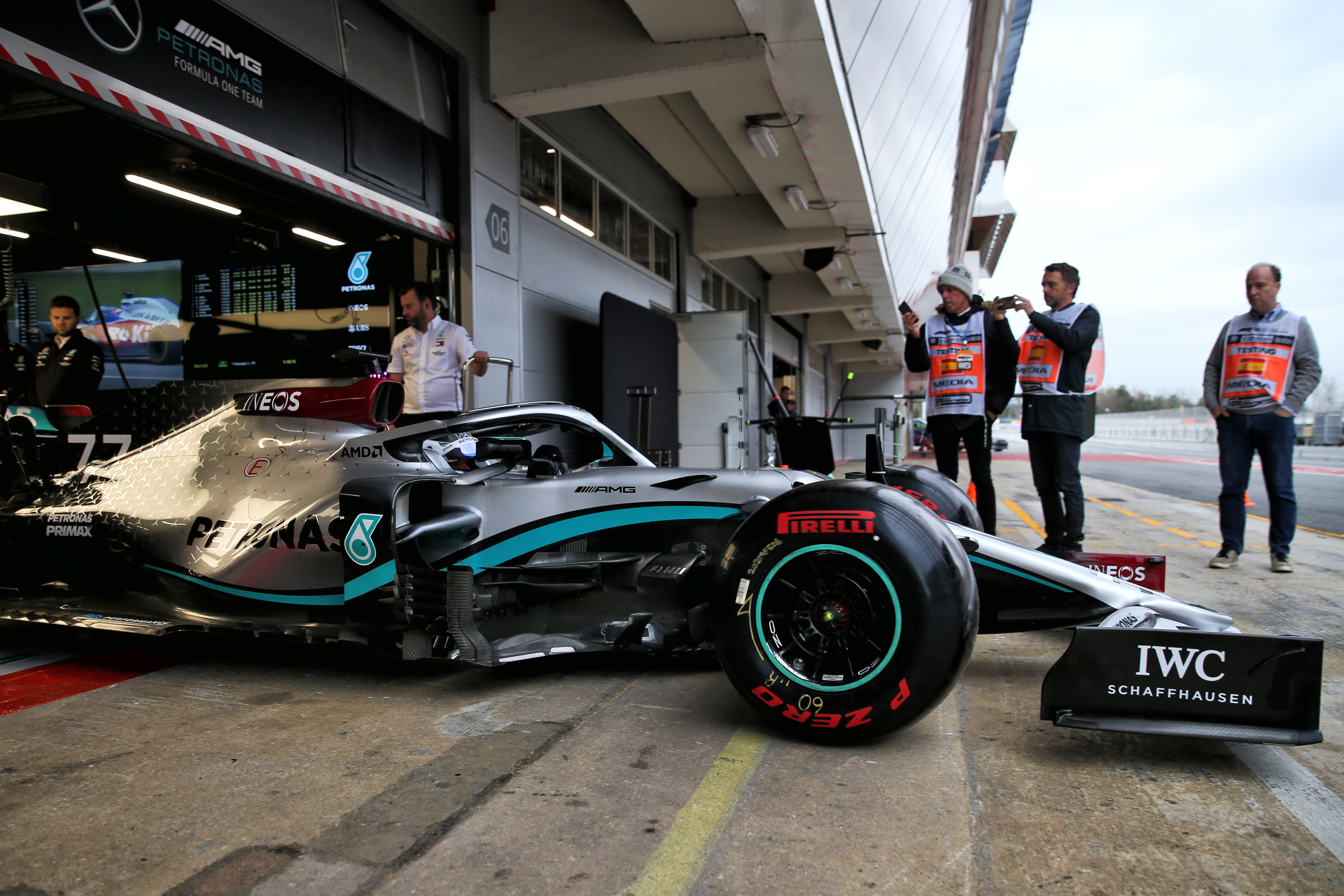 Mercedes technical director James Allison confirmed earlier this month that his team plans to deploy significant developments for this weekend's Australian GP, and explained the timelines involved in car upgrades. As Mercedes tested with its 2018 car at Silverstone, we won't see what form those parts take until we get to Austria.
"We haven't yet done a single race, but actually quite a lot of time has passed since we launched this car," said Allison in a video released by Mercedes.
"And if you imagine where the launch car was and the car that would have gone to Australia that was frozen around about Christmas. So there was whole of January, the whole of February, March, all making the car quicker in the windtunnel and also in the design departments.
"And so we got quite a lot of ideas about how to make it quicker. And quite a lot of those ideas were already in process through the design office before we were forced to shut down.
"So our challenge now is to make sure that that quarter of a year of development can get off the drawing boards and onto the car as swiftly as possible. We hope to have a chunk of that for the first race in Austria. And the season that follows will, of course, take as much of the development as fast as we can get it onto the car, in turn."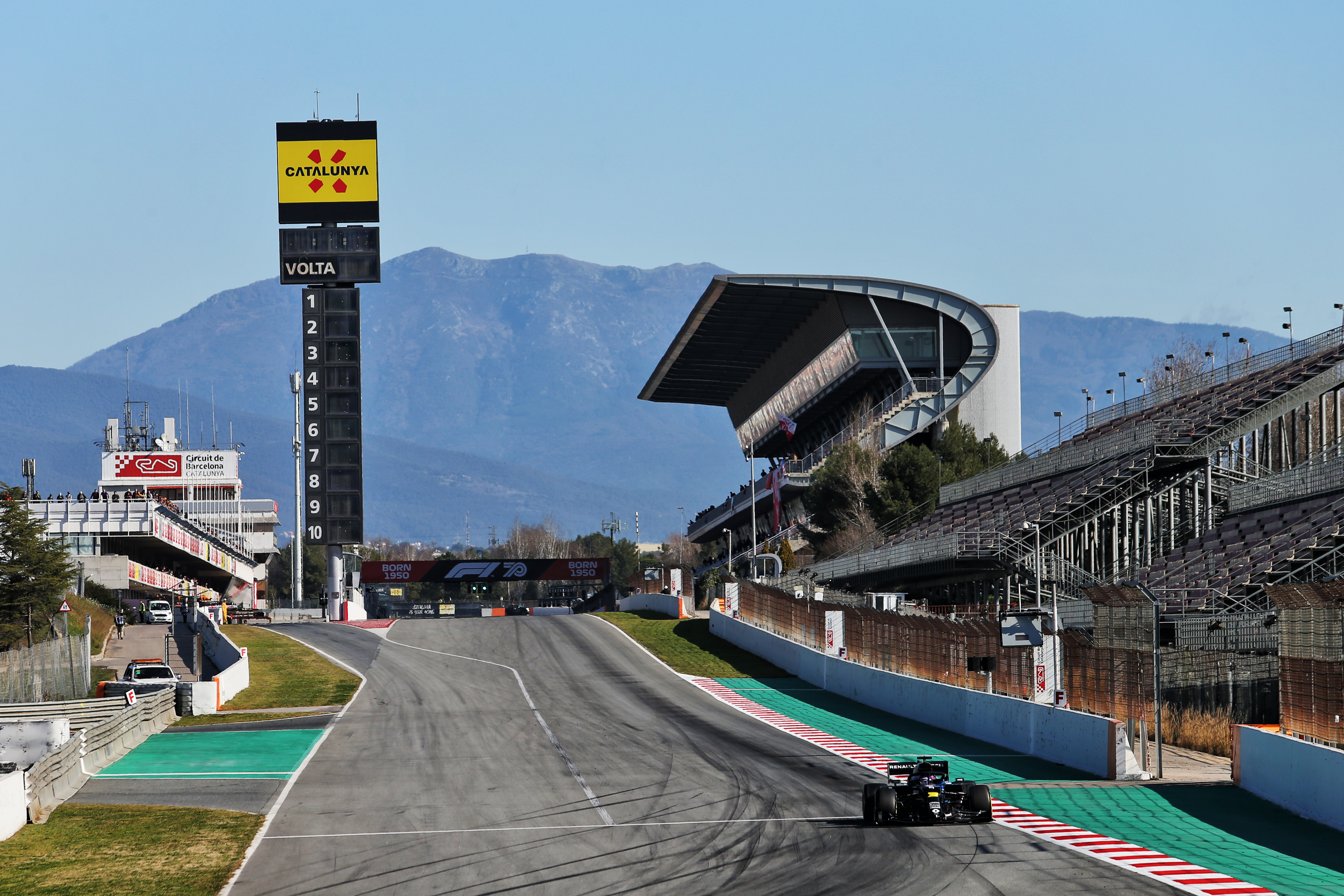 It's also important to note that, although teams had to shut down for 63 days, 110 days will have passed between the scheduled Australian GP date and Friday practice in Austria.
Again, some of the development work undertaken in that period will be for upgrades that are introduced later in the season, but this means there's been no lack of time for tweaks to be produced.
Renault is another team to have confirmed it will have significant upgrades, introducing components that were scheduled to be introduced in three races earlier in the season.
These will all have been well-advanced when the shutdown happened and should have been greenlit for Austria based on a high level of confidence they will work. Renault is therefore running in broadly the specification it would have used for the sixth race of the season in Spain.
"On the chassis side, the upgrades are coming," said Renault team principal Cyril Abiteboul. "Actually, it has been a huge effort from production to get the package from race three, race five, race six on initial numbering – Vietnam, Netherlands and Barcelona – that will be on our car in Austria. Those races have obviously not happened but the performance that was supposed to come will be in Zeltweg."
Ferrari has denied reports of changes to its gearbox, but will surely have new aerodynamic parts. Because its 2020 car has only briefly been glimpsed in its demonstration event at Maranello, what form those take also remains to be seen.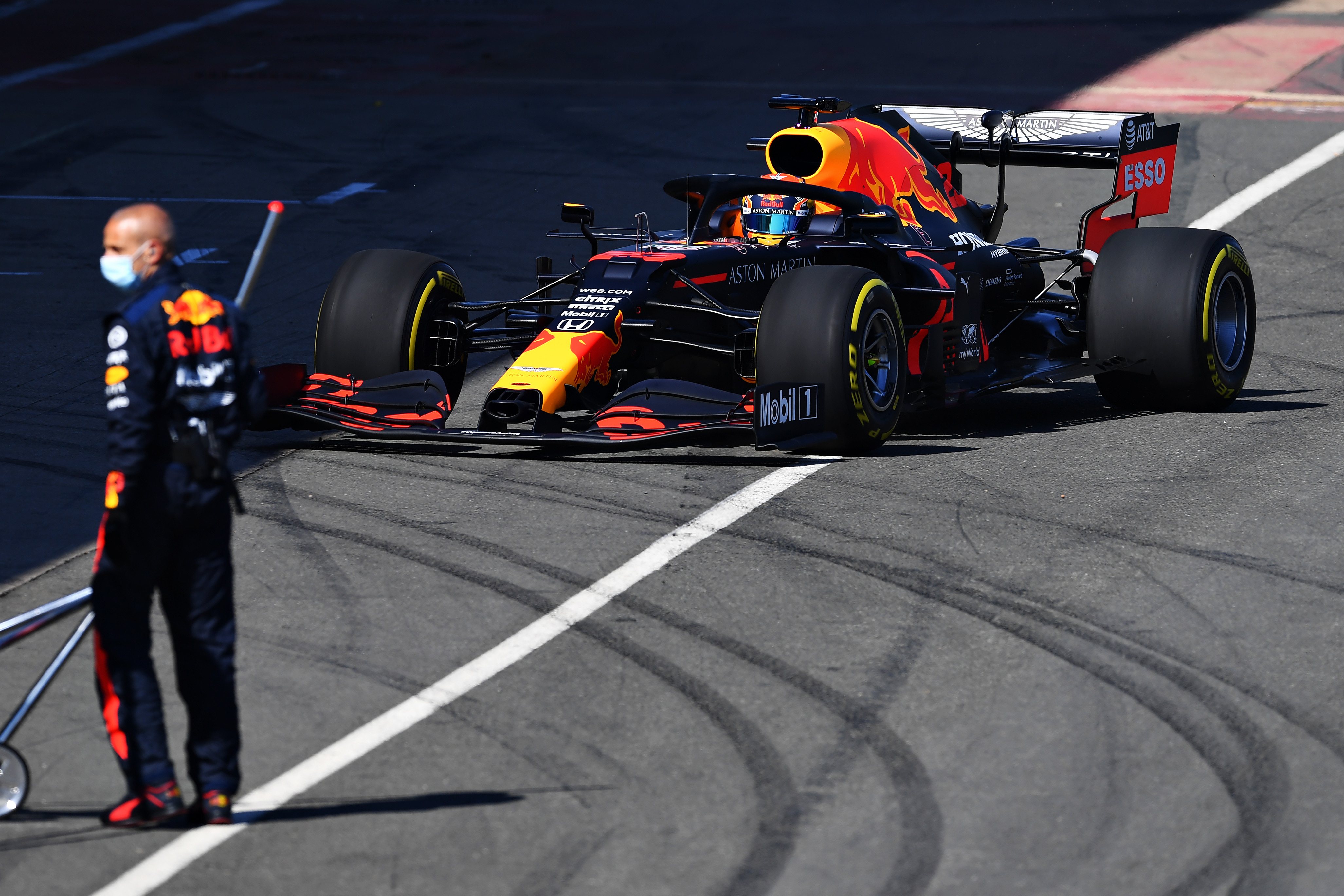 But we have seen a little of the Red Bull RB16, which ran at Silverstone on a promotional day in late June – making the squad one of only three teams to run a 2020 car alongside Racing Point and AlphaTauri.
The Red Bull featured a series of vertical vanes on the upper side of the floor ahead of the rear tyre that were significantly more complex than the version that ran in testing, among other tweaks. The development war between the big three teams can be expected to rage as ferociously as ever.
Things are a little more complicated in the midfield. While Renault has thrown down the gauntlet with an aggressive approach, Haas team principal Guenther Steiner has already declared that his squad has frozen development until it can be sure of its income level for this season. This is partly dependent on the calendar being finalised, although there are also other factors, meaning it could be a while before we see changes to the Haas-Ferrari VF-20.
"At the moment we are not planning any updates until we know exactly what we are doing this year budget wise, what we are doing race wise, because I cannot spend money which I don't know I've got," said Steiner.
"We have to be very cautious with what we are doing, because obviously the income is going down having less races and having races without spectators.
"So until it's very clear, I'm very cautious and just making sure we participate, that we do our job as best as we can, that we are making no mistakes in the races or the sessions and just focus on that."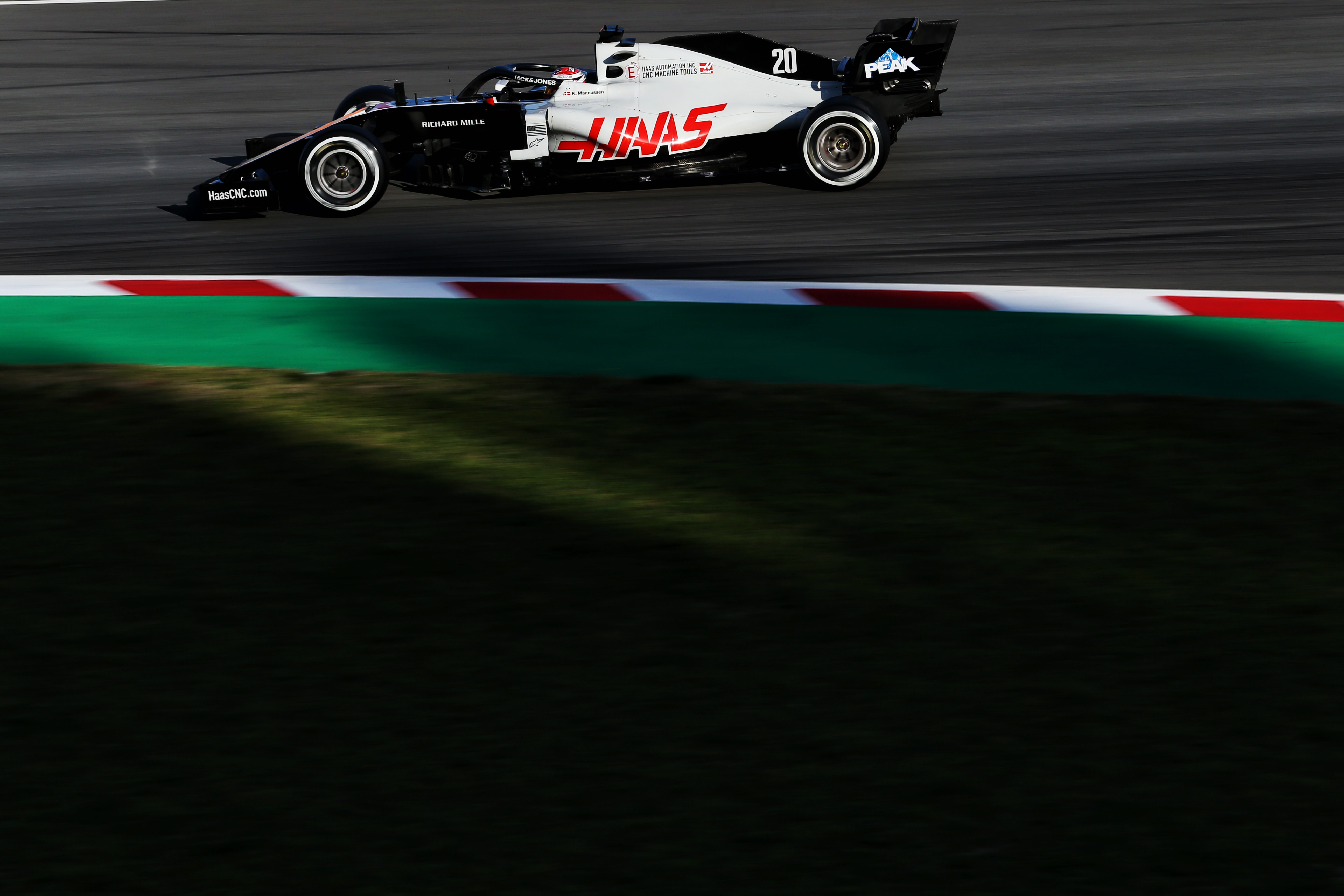 By contrast, Williams will be introducing new parts at the Red Bull Ring despite its uncertain financial situation. Likewise, McLaren has hinted it will have parts, although team principal Andreas Seidl rightly highlighted the need to balance the desire for new parts with the manufacturing demand.
"Our preparation for Austria has been a balance between building enough parts to get through an intense period of races and updating and developing the car," said Seidl. "The team is back up and running again, whether at home or in the factory, and we're working hard to keep improving the car however we can."
With six races being held over seven weekends and the first two of those at the Red Bull Ring – a circuit that produces more than its fair share of car damage – this balance is a serious concern. Teams only have so much manufacturing capacity and although they will have produced parts for the Australian GP, the cupboards would not have been filled to the brim by then.
If you want to introduce new parts, you therefore need to produce enough of them in order to absorb damage in this quickfire series of races without having to regress to an earlier spec. McLaren knows all about this risk even in normal circumstances as it ran out of the latest-spec front wings during the 2018 Austria weekend.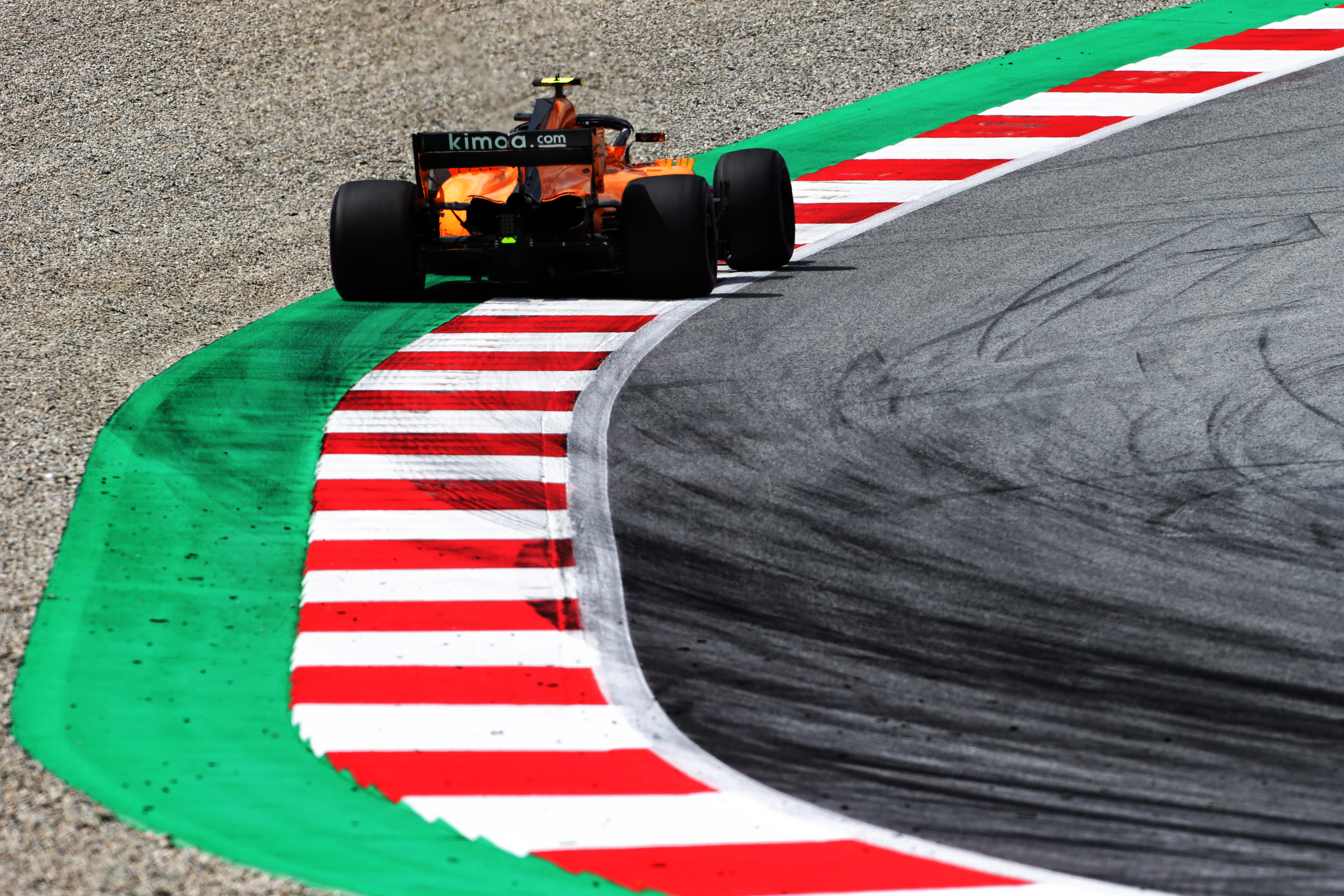 But a combination of the production demand and the cost involved means that teams also won't want to produce extra spares should the new parts not work. Given teams only have data from pre-season testing, on one circuit configuration and in cooler conditions than they are likely to encounter in Austria, they is still plenty of potential for problems to manifest themselves. Teams will require a high level of confidence that new parts will work as intended given the lack of running so far. If that's misjudged, it could cause serious problems.
This is why rushing upgrades would also be a mistake. The leading teams in particular must strike a balance between being aggressive and ensuring they are on firm ground with their development direction.
The cars that run in Austria will be, in some cases at least, different to those that ran in pre-season testing. As always, whether or not they really behave as the teams hope is the key question.