Renault will deploy a significant upgrade package at the Formula 1 season-opening Austrian Grand Prix, which includes components originally scheduled to be introduced at the Vietnam, Dutch and Spanish Grands Prix.
While teams had to impose a factory shutdown for 63 days, design and work completed during the first three months of the year and in the weeks since the factories re-opened make updates possible.
Mercedes has confirmed it plans to run a "chunk" of upgrades in Austria, while the Red Bull RB16 that ran at Silverstone yesterday included some parts not used in winter testing including a modified floor.
But the Haas team has said it has frozen updates amid the ongoing uncertainty, showing the amount of new parts in Austria will vary dramatically across the 10 teams.
Abiteboul had previously said the Renault team planned an "aggressive" approach to development and he is confident this can be maintained despite the disruption of the COVID-19 pandemic.
"We've made some tough decisions during the break to allow us to secure the plan and we will execute that plan," said Abiteboul in an online press conference attended by The Race.
"On the chassis side, the upgrades are coming. Actually, it has been a huge effort from production to get the package from race three, race five, race six on initial numbering – Vietnam, Netherlands and Barcelona – that will be on our car in Austria.
"Those races have obviously not happened but the performance that was supposed to come will be in Zeltweg."
Abiteboul is confident the upgrades will deliver "decent" performance, but having been caught out by high expectations last year that the team struggled to deliver on he was keen to manage expectations.
Renault is attempting to recover from a difficult 2019 season, during which it slipped to fifth in the constructors' championship, having emerged as best of the rest the season before.
"I want to downplay any expectation because we know that our car was really, really bad last year so we just hope that we will be slightly better," said Abiteboul.
"We're still not totally sure of the competitiveness of the car from the winter tests, [but} I don't want to say too much at this point, let's go to Austria.
"There is a really good vibe but there is clearly a huge satisfaction from the effort that's being put into getting all these parts available in quantity.
"We all know Zeltweg can be harsh for the cars, in particular a double header, even if there have been some kerbs being removed, [so] we had to plan in quantity some parts, which I hope will bring decent performance to the car."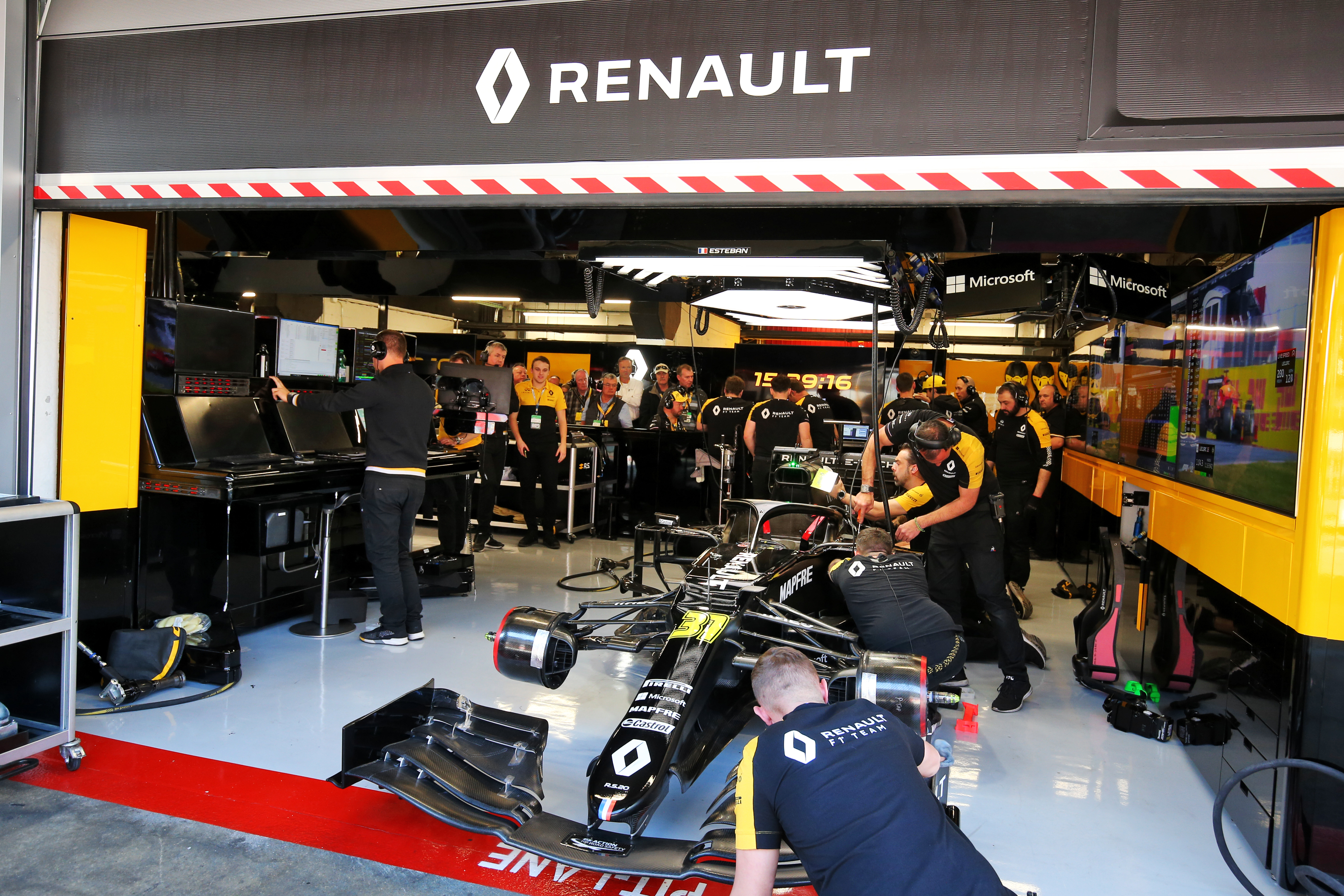 Driver Esteban Ocon joked that there will be a "hell of a data gathering" exercise for Renault to conduct in Friday practice at the Red Bull Ring.
That will combine with both Ocon and Daniel Ricciardo needing to get "back to speed" in the 2020 car after a two-day test in Renault's 2018 machine at the Austrian track earlier this month.
"Of course there's been a lot of work going on before the factories have been shut down," Ocon said.
"The car is going to be very different to the one we were supposed to arrive [with] in Australia, which is also crazy because some of the parts we will never have driven.
"It's going to be very different but I look forward to it."
Ricciardo recently revealed that Renault's data put the leading midfield cars within a tenth at Barcelona pre-season testing.
Speaking at Renault's press conference, he said: "It looked like the midfield was going to be very tight, so I guess that was what maybe Melbourne would have looked like.
"But as you heard, we've got a different car to what we would have faced in Melbourne, so really who knows at the moment.
"I do expect it to be tight. I do expect the whole field to certainly squeeze up this year, tighten up.
"I think the gap to the leaders will close and I think the whole midfield could all be around a tenth.
"So it's going to be close but it's all just talk now, we've got just over a week and everyone will have some answers including us."