Red Bull has become the only one of Formula 1's big three teams to run its 2020 car on-track in the build-up to the Austrian Grand Prix.
The 2020 F1 season will finally begin at the Red Bull Ring next weekend, more than four months after the end of pre-season testing because of the coronavirus pandemic.
With no official testing since then, various teams have conducted different types of running to put cars and their drivers back on-track and also get used to F1's new COVID-19 safety protocols.
Red Bull is the latest team to do so by utilising its second permitted 'promotional' day, which is taking place at Silverstone on Thursday.
Back on track! 🤘 #ChargeOn pic.twitter.com/McNywAJKTh

— Aston Martin Red Bull Racing (@redbullracing) June 25, 2020
Often called 'filming' days, runs such as Red Bull's are classified as promotional activities that permit 100km of running on demonstration Pirelli tyres.
Though Red Bull has not said who is conducting driver duties at Silverstone, it has released imagery of Alex Albon in the garage and in the car.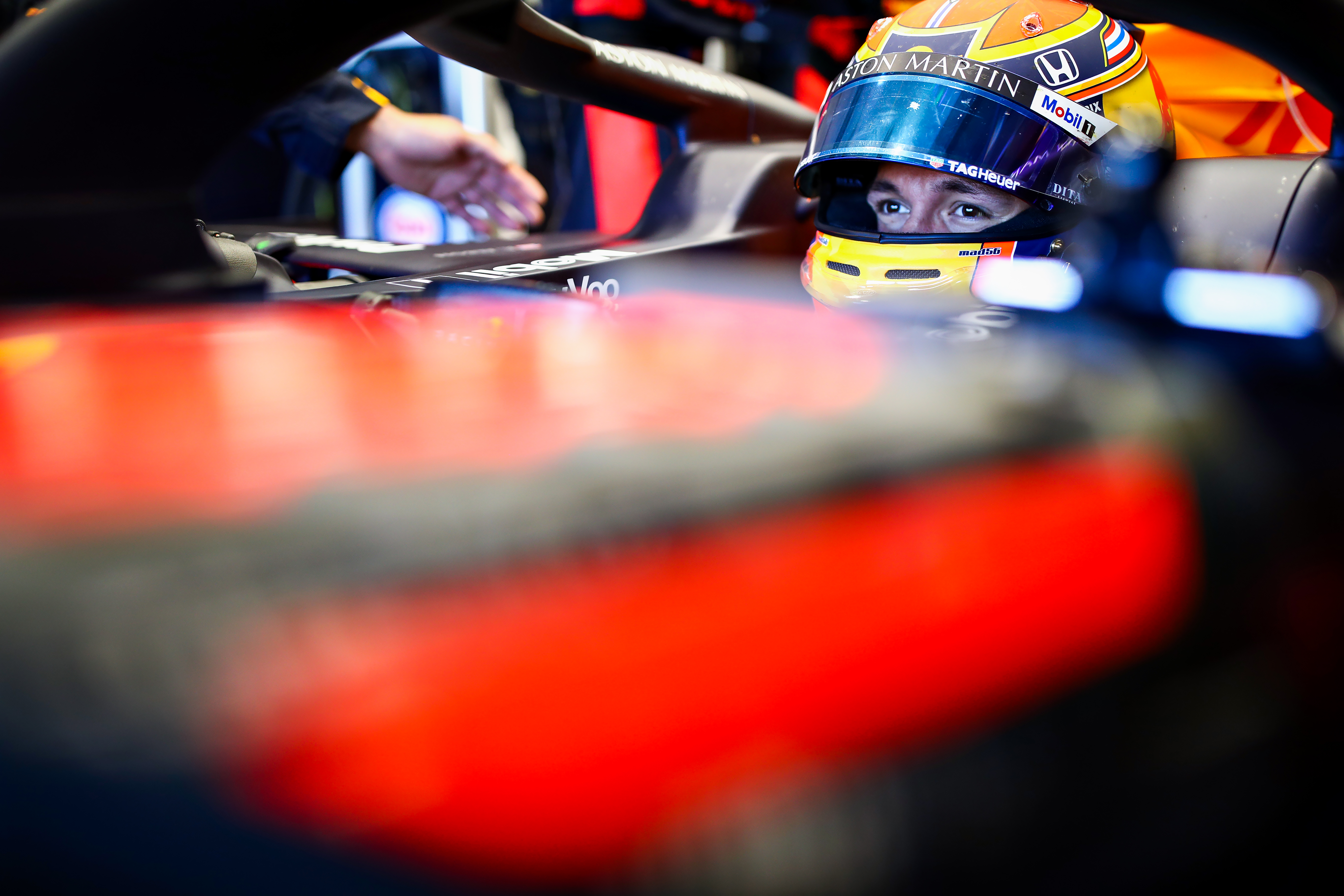 Red Bull's two main rivals Mercedes and Ferrari have not had any filming days left with which to run their 2020 cars.
They have both made use of F1's rules allowing the testing of older cars, with Mercedes the first team to return to the track with a two-day test at Silverstone and Ferrari running for one day at Mugello – both with 2018 cars.
Ferrari has run its 2020 car in some capacity, using the allowance for a 'demonstration event' to get Charles Leclerc behind the wheel of the SF1000 through the streets of Maranello last week.
Only two teams besides Red Bull have been able to run a 2020 car on track.
Racing Point was the first, while Red Bull's junior team AlphaTauri ran its car at Imola on Wednesday.
🎥 We are back on track @autodromoimola 🇮🇹😉@kvyatofficial 🔛 🍩 pic.twitter.com/UOn4zzifZa

— Scuderia AlphaTauri (@AlphaTauriF1) June 24, 2020
AlphaTauri had a busy day at the ex-San Marino Grand Prix venue as it was also running its 2018 car, to maximise mileage for Pierre Gasly and Daniil Kvyat.
‪"I was really happy to be back on track after such a long wait," said Gasly.
"I had really missed that feeling you get from driving so it was incredible to be back in the STR13 and the AT01.
"It was also special to drive a Formula 1 car at Imola, which is one of my favourite tracks.
"I think we are now ready for Austria.‬"
Kvyat said returning to Imola convinced him it should be on the F1 calendar.
Imola is one of the circuits being considered by F1 as a bonus option should it need to prop up the schedule with more European races.
Though circuit bosses have commented regularly about their desire to make it happen, Imola only has an outside chance compared to another Italian venue: Mugello.
"I've known the track for a while now because I did one of my first tests here for Formula BMW in 2010 and a race for Formula Renault Alps in 2012," said Kvyat.
"Imola is a track which is really nice to drive with lots of fast turns and I think it's a track which really deserves to return to the F1 calendar."