Renault boss Cyril Abiteboul says it would make "absolutely no sense" to prioritise Esteban Ocon or freeze out McLaren-bound Daniel Ricciardo during the 2020 Formula 1 season.
Ricciardo has signed a McLaren deal from 2021 after opting to leave Renault before even starting his second season with the French works team.
Renault lured Ricciardo from Red Bull for 2019 with a lucrative contract and the appeal of a works project on the rise, but Renault dropped back to fifth in the constructors' championship in Ricciardo's first season, behind its engine customer McLaren.
However, Renault F1 chief Abiteboul says there is no argument for favouring Frenchman Ocon, returning to F1 after a season on the sidelines, or treating Ricciardo differently because he is leaving.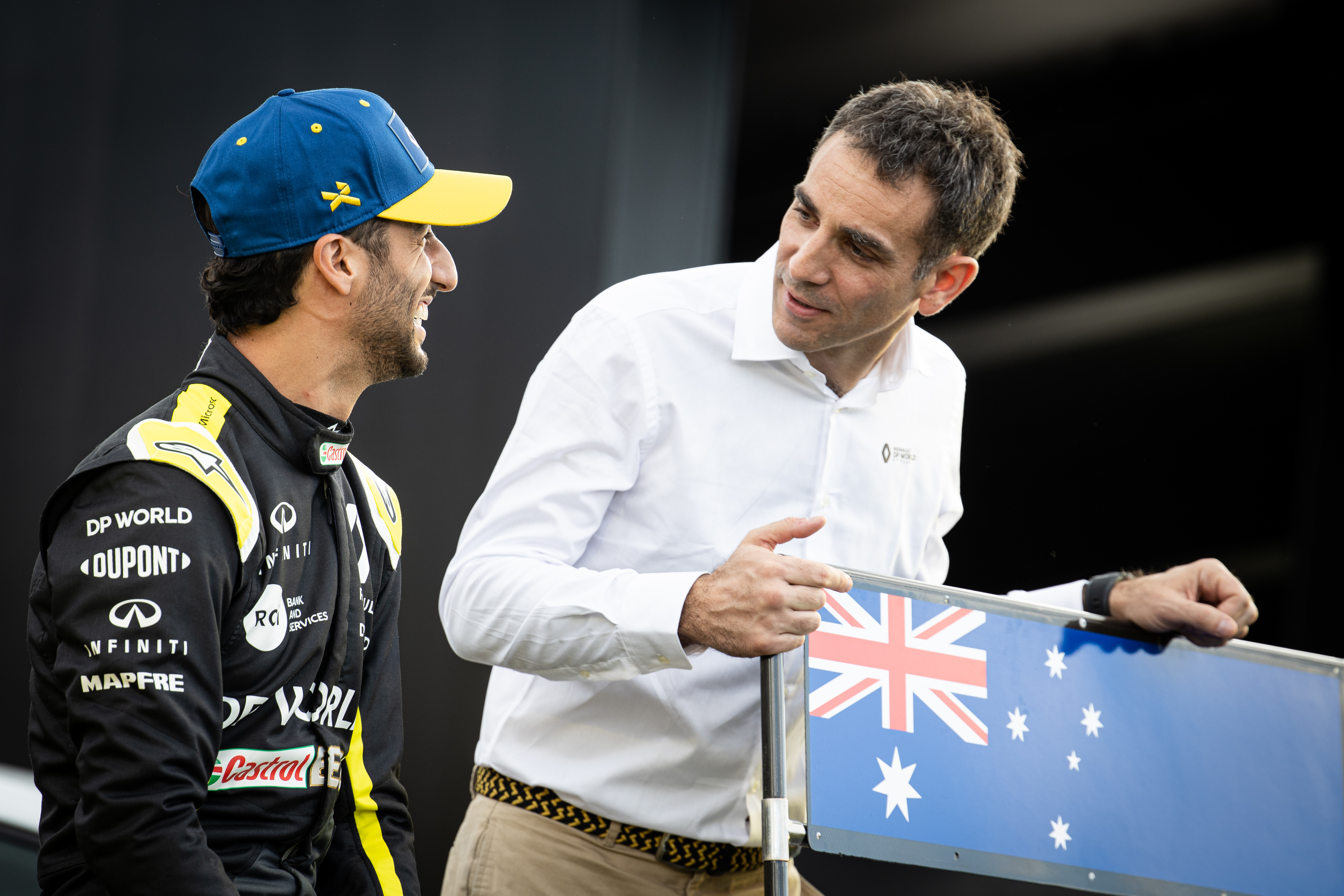 "There won't be any preferential treatment between Esteban or Daniel on the back of any decision," said Abiteboul.
"It's not the policy of the team. It's not also a necessity, we're not fighting for any championship.
"So it would make absolutely no sense.
"Daniel will be fully involved in the development process of the car, because with the cars more or less frozen for next year McLaren will have to use their tokens on pure chassis and engine integration, so no performance development there.
"So that will give us the opportunity to work extremely normally with Daniel."
Abiteboul was referencing the new token system that will manage F1 teams' development over the next year, as major components will be carried over from 2020 to 2021 to save costs.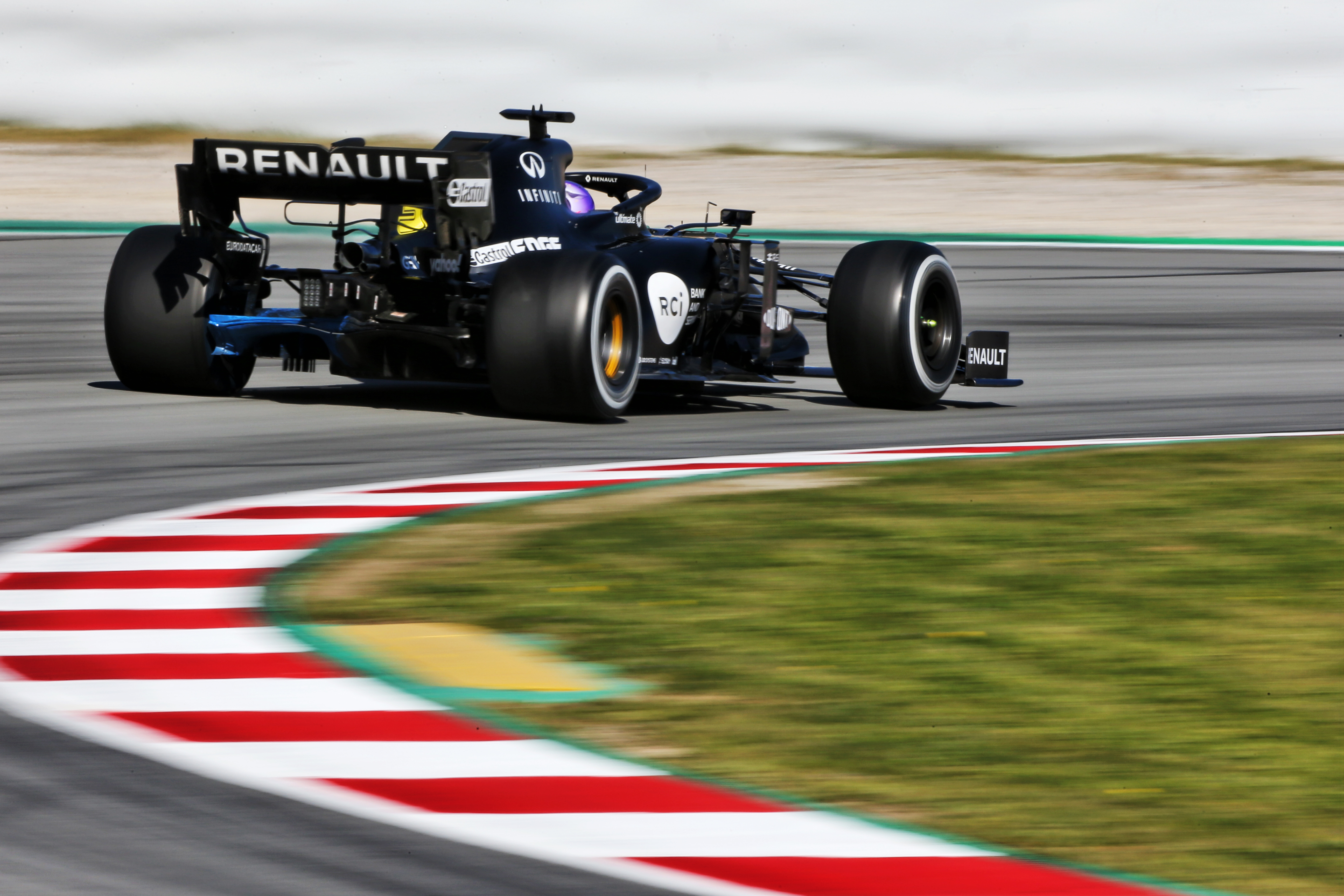 This follows F1's decision to postpone new technical rules until 2022 for the same reason amid the coronavirus crisis.
McLaren is switching to Mercedes engines for 2021 and needs to change fundamental parts of its chassis to facilitate that, but will not be allowed to use other development tokens as a consequence.
As Ricciardo cannot take useful development secrets to McLaren, Renault sees no issue with working unencumbered with its driver while it has him.
However, Abiteboul did clarify: "He won't be exposed to 2022 but he would not be anyway because it's still a bit far away from a driver's perspective even though a substantial part of our workforce is already onto 2022."
Renault has been linked with tempting two-time world champion Fernando Alonso out of retirement to replace Ricciardo, and has previously spoken about promoting its Academy drivers in the future.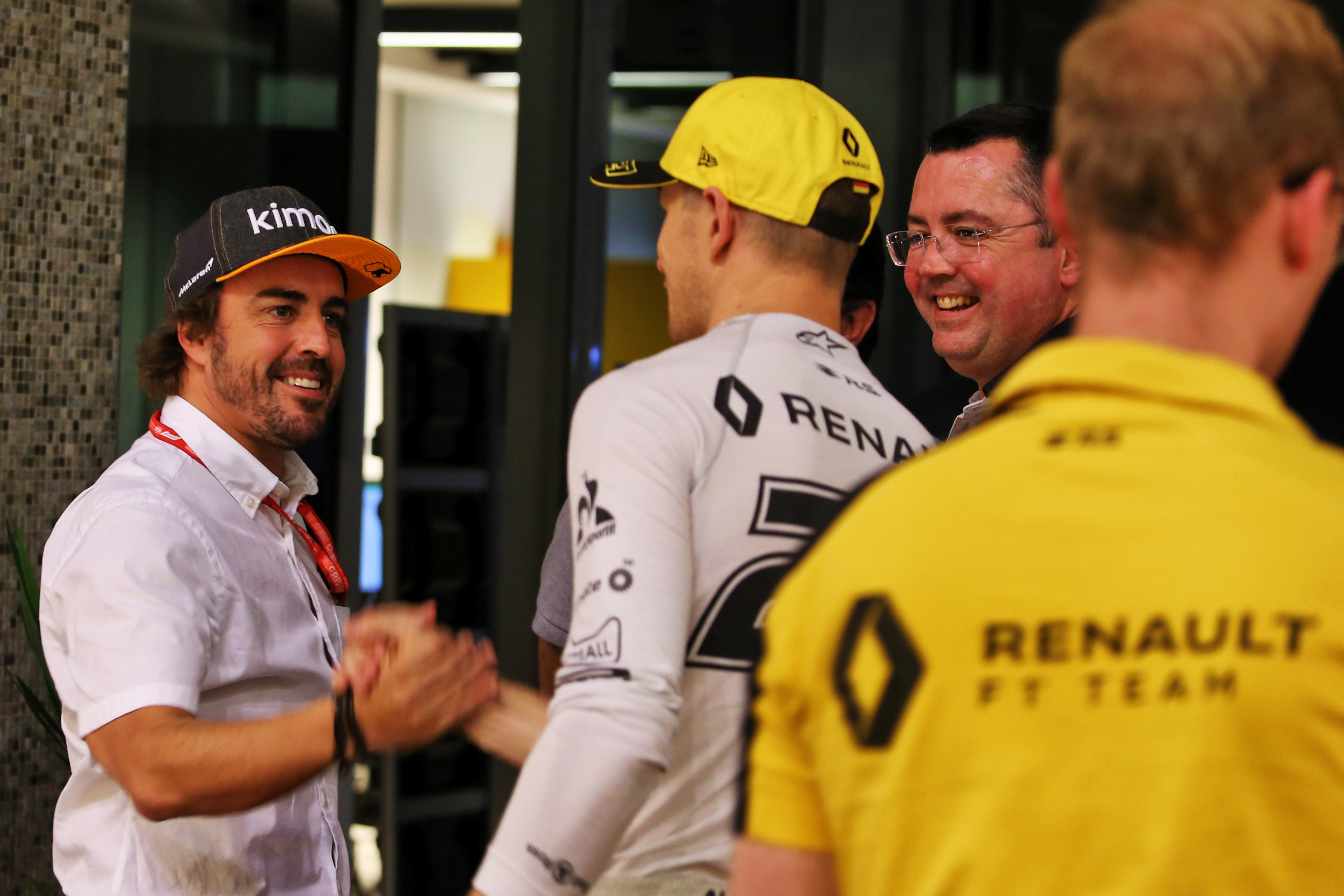 Abiteboul would not be drawn on Ricciardo's replacement, simply stating that "Daniel is a great driver and a great personality" and "that will be the profile for anyone who comes next".
Ricciardo's departure gives Ocon an opportunity to establish himself at Renault but he said he was "not thinking about that at all" ahead of his return to the grid.
"At the moment it's already fantastic to be restarting the season," said the 23-year-old.
"We know what the targets are, we know what we want to achieve on track, and I know what my job is: to improve the car, to give good feedback, to give information for us to improve.
"I know the team has no number one or number two. We are all on the same step."
Ricciardo's switch to McLaren drew a blunt statement from Renault when it was announced back in May, but the Australian does not think it will be a problem within the team.
He said he experienced similar at Red Bull when he announced his initial move to Renault and expects any kind of tension to swiftly pass.
"Maybe the first time I see some people in the team there might be that moment of perhaps…I don't know if the word's awkwardness," he said.
"I went through it a couple of years ago. Because time has passed since the news, I've spoke if not seen some members of the team, it's really back to business. We're all excited to get racing again.
"Hopefully we get a chance to finish this strong.
"From my side it's put behind me, it's not in my train of thought, and it won't be until next year. We'll just get on with it.
"I've spent a couple of days in the sim as well so seen a few people around the factory, so no black eyes or punches in the stomach, so I think we're all moving on and will give it all for the rest of the year."