McLaren must forfeit some performance-based chassis changes because of its 2021 Mercedes engine switch and the restrictions of Formula 1's new token system, but still has ways to pursue upgrades.
F1 teams will re-use their 2020 cars next season because new technical rules have been delayed to 2022 to save costs amid the coronavirus pandemic.
Development will not be completely frozen, with aerodynamic components free to be changed and a token system put in place to restrict upgrades on more fundamental parts.
McLaren is the only team changing engine suppliers from 2020 to 2021, moving from Renault to Mercedes, and has a unique need to adapt the rear of its car to install the different power unit and associated components.
It was already known that McLaren had agreed to only make essential changes around the installation, but how that would be managed and the compromise it needed to make was unclear.
Under the new system, a change of engine that impacts the chassis and gearbox will require a team to spend tokens to make the relevant modifications.
If that is the case, "no further tokens may be used for other components" – this is understood to relate specifically to the installation of the engine, so changes at the rear of the car.
To ensure McLaren does not make these changes to gain performance, it must organise regular CAD design reviews with the FIA and satisfy that its proposed changes will be "the minimum necessary" to facilitate the new engine.
Other teams changing those parts will be free to do so in the pursuit of performance.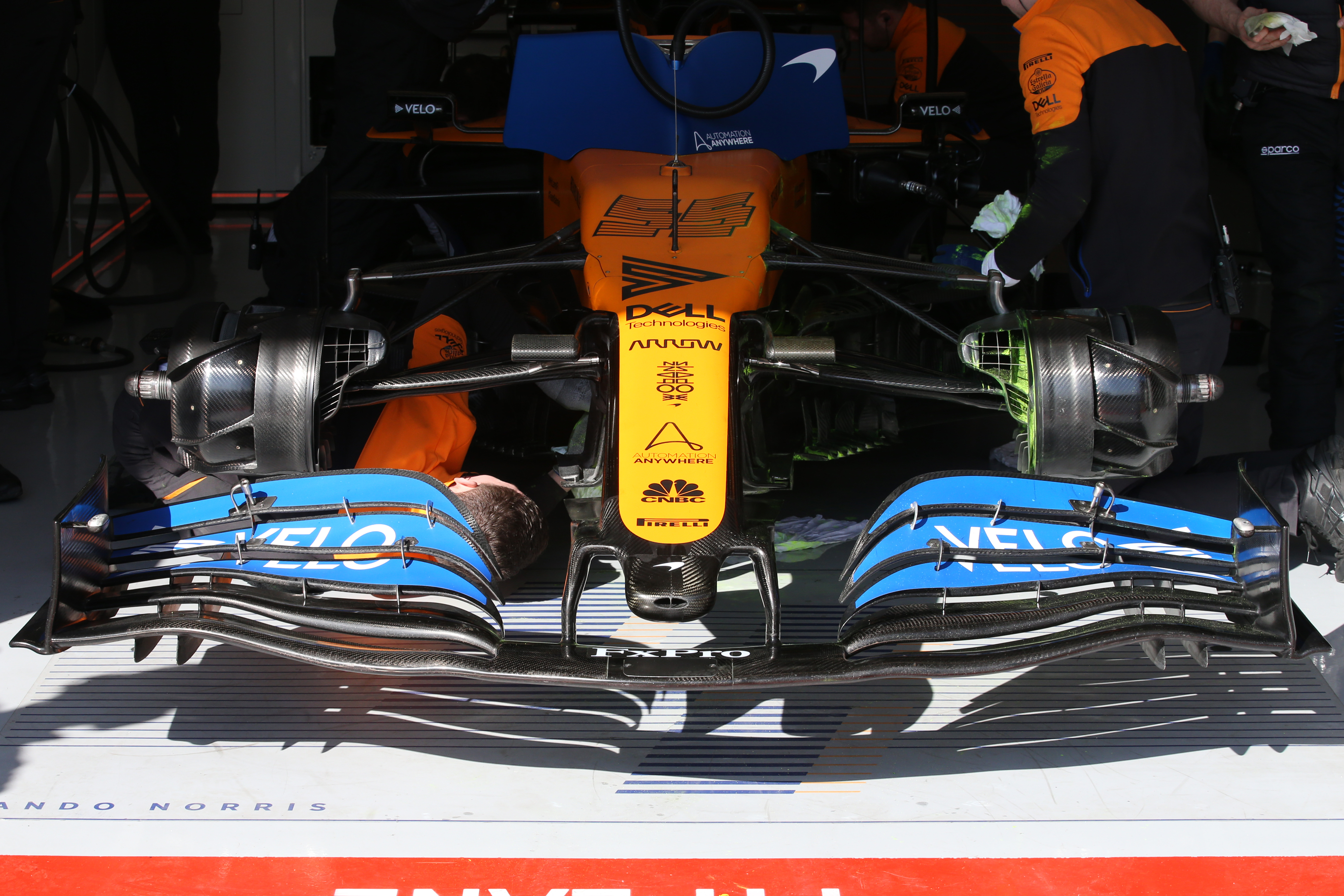 This will all be managed under the complicated conditions of which components are homologated and when.
Several chassis and gearbox components will be homologated from the first practice session of the 2020 season, while suspension will be frozen from FP1 at round three.
After those freeze dates, these components can only be upgraded once before the end of 2021.
All teams have to adhere to strict, early deadlines in communicating their planned token spend with the FIA, with the first deadline already passed for components that are being homologated at round one, and the first deadline for components being homologated at round three coming on the Wednesday after that event.
It means that teams, including McLaren, will already have told the FIA which homologated components they wish to change.
McLaren must therefore have already identified what is necessary to accommodate its new engine.
And as the rules state that "no further changes to the affected homologated components may be carried out, nor may the adopted technology be different from the original", these "minimum necessary" modifications will be all McLaren can make to such parts.
McLaren Racing CEO Zak Brown says having to use tokens to make these changes "is a bit of a bummer because the modifications aren't necessarily for performance".
"It's just getting the engine in," he said in a fan Q&A last month.
"That being said we think there's performance to come just in the engine.
"So, while the chassis modifications won't make us faster, what we're putting in will."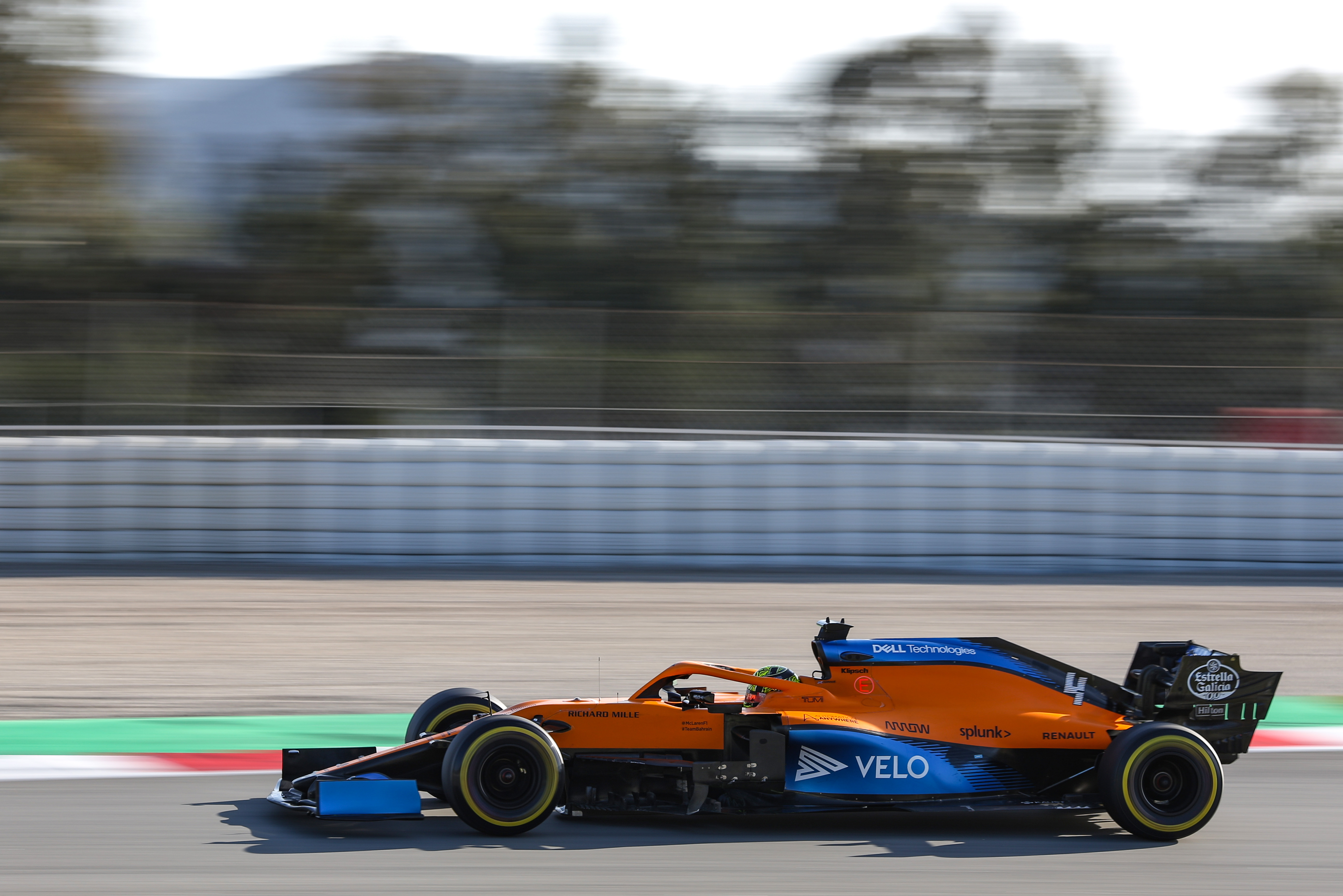 However, some components are not being frozen until the start of the 2021 season – giving McLaren some room to make performance gains if it is willing and able to.
Driveshafts and outboard rear suspension will not be homologated until the first FP1 of 2021, which means changes to those components are free until then.
As this does not require the use of any tokens, then McLaren is free to join its rival teams in making changes despite spending other tokens on its new engine installation.
McLaren had already admitted its compromise for 2020 and 2021 would set back its recovery slightly, but Brown says that is only a short-term concern ahead of new technical rules in 2022, which is what he is "most excited about".
"Not that I want to skip over 2021," he said. "I'm very excited about those seasons.
"But I think '22 is when I hope the conversation turns more to who's going to be our biggest competitor next, and it's not Racing Point, with all due respect, but it's Mercedes, Ferrari and Red Bull.
"That's when I'd like to start annoying them more often."