When Fernando Alonso agreed his deal to return to Formula 1 with Renault next year, he was telling the team to forget about 2021 and focus everything on 2022.
The two-time world champion had bigger ambitions than a season of treading water in the midfield before what was meant to be the 'proper' assault with new technical rules in 2022.
"Fernando is like a big shark. As soon as he starts to feel the blood he wants to attack. I see our shark is very hungry" :: Cyril Abiteboul
Now Alonso's getting behind the wheel of Renault's 2020 F1 car on Tuesday at Barcelona, and as his comeback is crystallising ever more, things are changing.
Renault's the form team in F1's Class B. It has the third-fastest car in F1. It finally has the first podium finish of its modern incarnation.
Alonso was always likely to get behind the wheel before the end of this year to maximise his preparation for 2021. Now he seems to be doing so with more relish.
"You would be impressed to measure his level of interest," said Renault F1 boss Cyril Abiteboul last Sunday at the Nurburgring, after Daniel Ricciardo finished third and Abiteboul was asked if Alonso had been in touch.
"I think that when he initially joined the team, and in his communication when we announced him, it was very much about 2022.
"The more the season is going and with the team's progression, the car progression, the more he starts to be interested in 2021.
"Fernando is like a big shark. As soon as he starts to feel the blood he wants to attack. That's what I see. I see our shark is very hungry."
A lot has changed since Alonso signed on the dotted line. Even the team he'll race for. Out with Renault, in with Alpine as the manufacturer rebrands its works team in the image of its niche performance sub-brand.
A fresh name, a fresh start, with none of the baggage of Renault's years of underachievement but buoyed by the momentum of what is proving to be a very good year.
Meet the new Renault. Very much not the same as the old one. The Alpine part may not have been exactly how Abiteboul and his colleagues envisioned the next phase of this team's existence, but it changes nothing in terms of its goals on-track and the role Alonso will play within that.
When announcing Alonso back in July, Abiteboul said Renault was "on a mission". He talked about lengthy conversations between Alonso and various senior Renault personnel to buy into the project with 2022 as the target.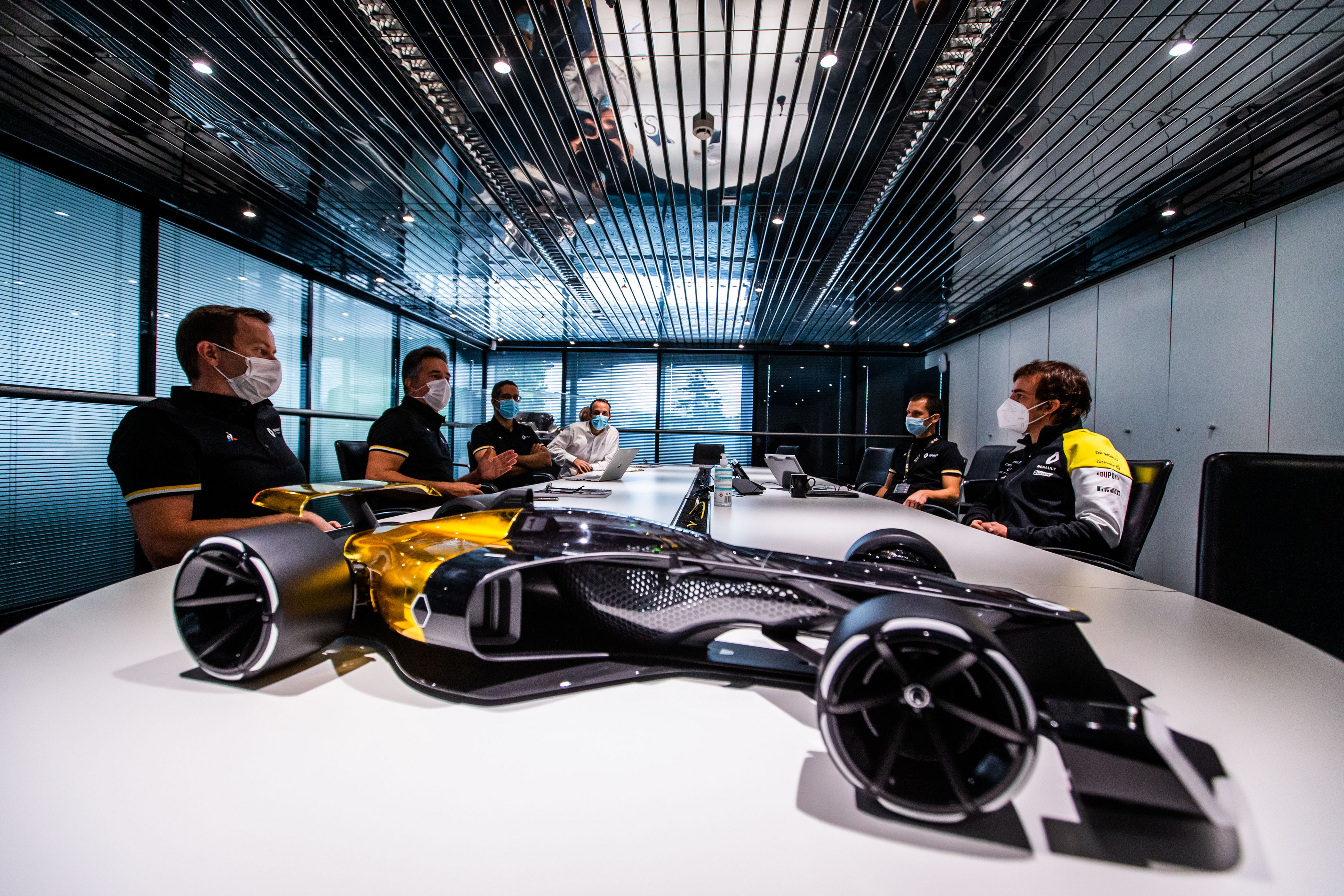 "We have clear ambition, clear expectation," Abiteboul said. "We like the shape that things are taking for the team."
Alonso's first role in Renault's masterplan was to motivate the staff. Simply joining the team achieved that.
Ricciardo's decision to leave at the end of the season, a decision made before a wheel had been turned in anger this year, had hurt Abiteboul. Renault acknowledged it underperformed in 2019 but it felt Ricciardo should have given it more time.
A difficult Austrian Grand Prix after a talked-up winter reinforced a feeling of deja vu – Renault just not living up to Abiteboul's hype.
But he and others, including Ricciardo, were buoyed by the team's Red Bull Ring form because it was never a Renault stronghold and even though it was a muted Class B contender Renault still scored its best result there yet.
Alonso's announcement the week after was a welcome shot in the arm, and confidence in the project began to grow.
But a driver like Alonso is more than just a marketing or motivational tool. He has to be.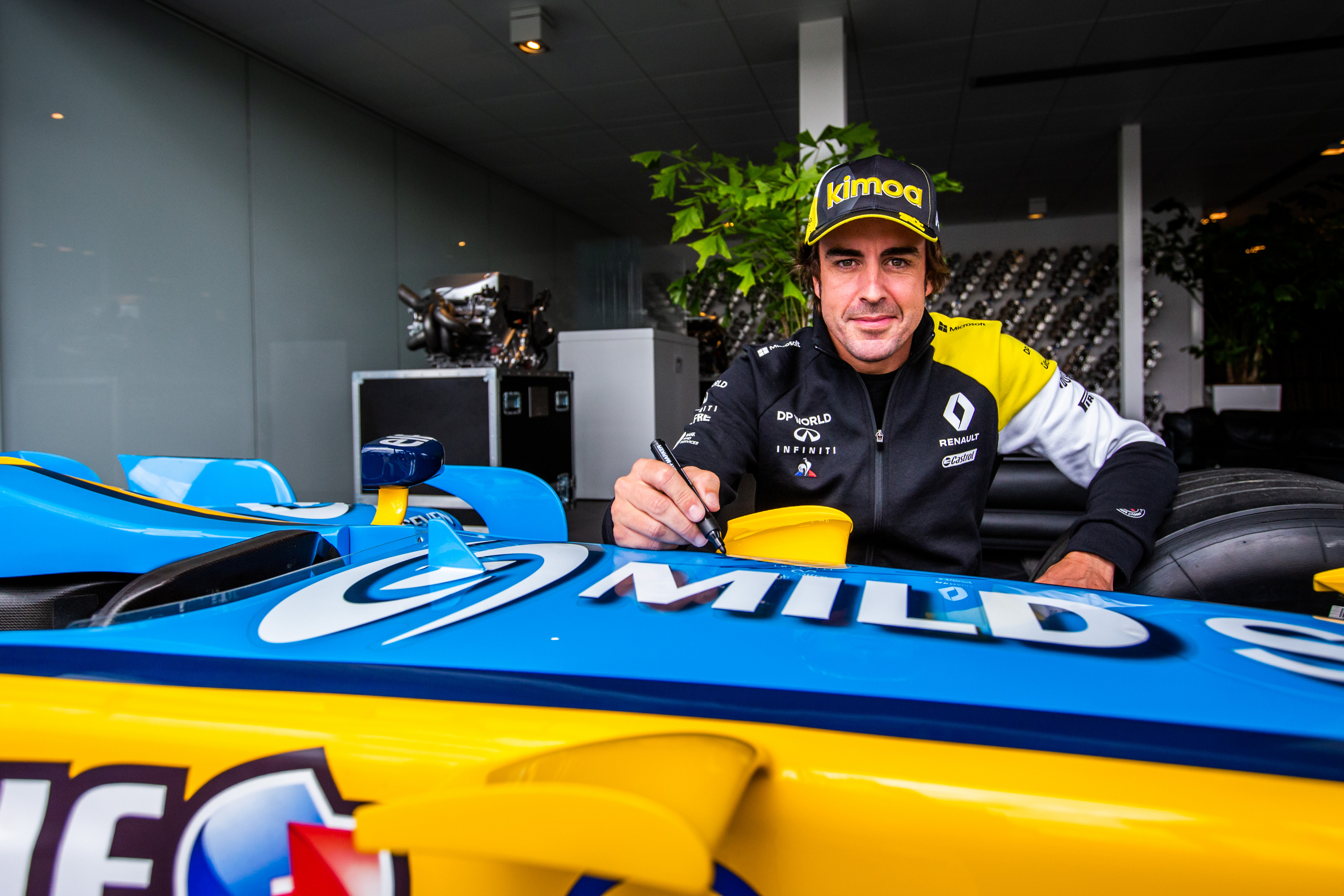 Renault's original hope was that it would draw on his experience to identify weak points in its organisation – "to be exposed to who he is, his culture of performance and the winning culture", said Abiteboul.
"We will clearly try to take opportunity of what he can bring to the team."
The question has been whether Renault is the right place for Alonso. Is it actually ready for a driver of his calibre, especially when Ricciardo decided so quickly to get out and move sideways to McLaren?
Not based on Renault's original timeline. It wanted to be fighting for a title by 2020 not scoring its first podium. That version of Renault – under pressure and underachieving – would be a bad fit with the Alonso that F1 got to know so well before he left in 2018.
But Abiteboul admitted that the original plan was "too ambitious". The Renault that Alonso's joining had taken the time to improve its infrastructure, recruit people, replace people. And it has a solid future.
Renault had fresh commitment early in the summer, then signed up to the new Concorde Agreement swiftly in August. OK, the Alpine rebrand could hint at Renault wanting to find a different way to justify its involvement in F1, and a cynic may think it is a good way to make withdrawing the works team easier in the coming years.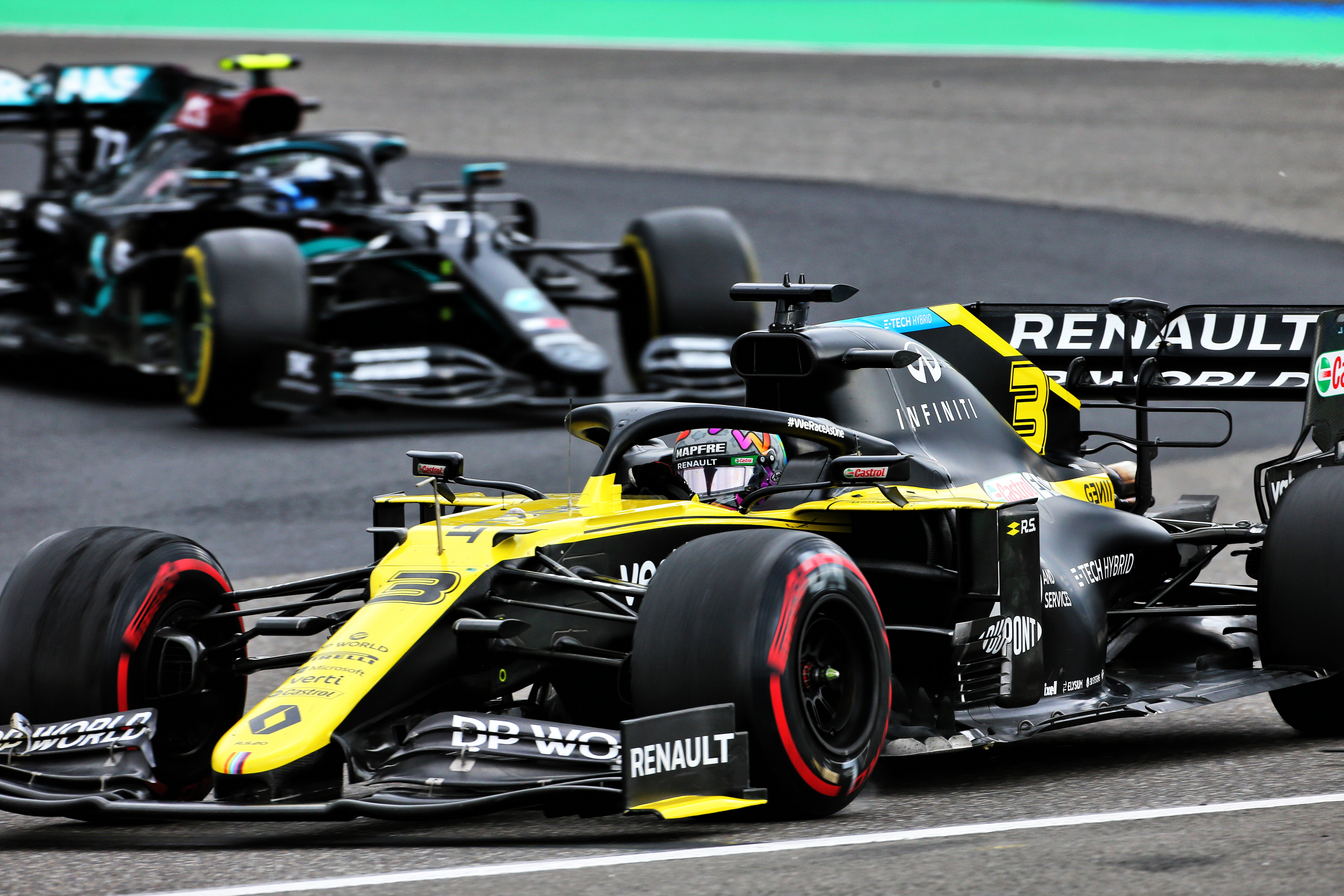 But Renault says this is a serious project and Abiteboul indicated earlier this year that the assurances received from new company chief Luca de Meo was actually the clearest commitment the F1 team had been given yet.
So, by the time Alonso was making his factory debut (or should that be return?) last month Renault's future was already looking promising, even under a different name.
"We know that Formula 1 is brutal, we know that in the comments we are receiving when we are on the back of negative performances" :: Cyril Abiteboul
Maybe it is still drinking in the last-chance saloon after the false dawn of 2018 and the slump that followed. Alonso's unlikely to give the team much patience if it falters again.
But Abiteboul insisted he felt "more confident than ever" – the talks between Alonso and senior management found common ground, "familiarity between his way of thinking and our way of thinking".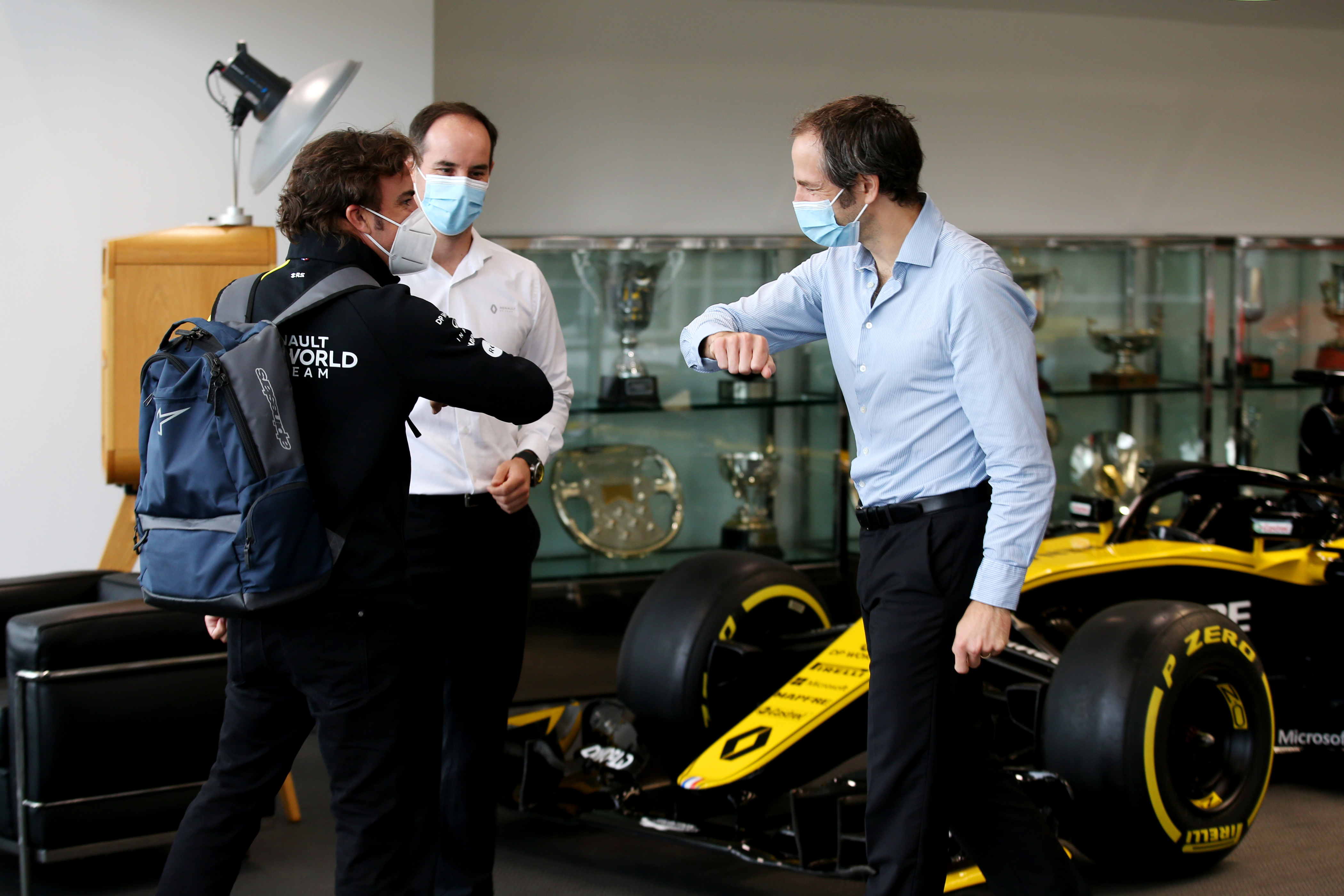 It was enough to convince Abiteboul that should Renault encounter more hurdles as it tried to return to the top in F1, Alonso would be on its side rather than sniping from within.
"There will be hurdles at times, there is always in this category," he said.
"We know that Formula 1 is brutal, we know that in the comments we are receiving when we are on the back of negative performances.
"But with this proximity we'll work through the hurdles and get to better days."
What is most encouraging for Renault's masterplan is that the progress this year is clear, so the early steps are being achieved. That makes Alonso's job easier and means the honeymoon period can last a little longer.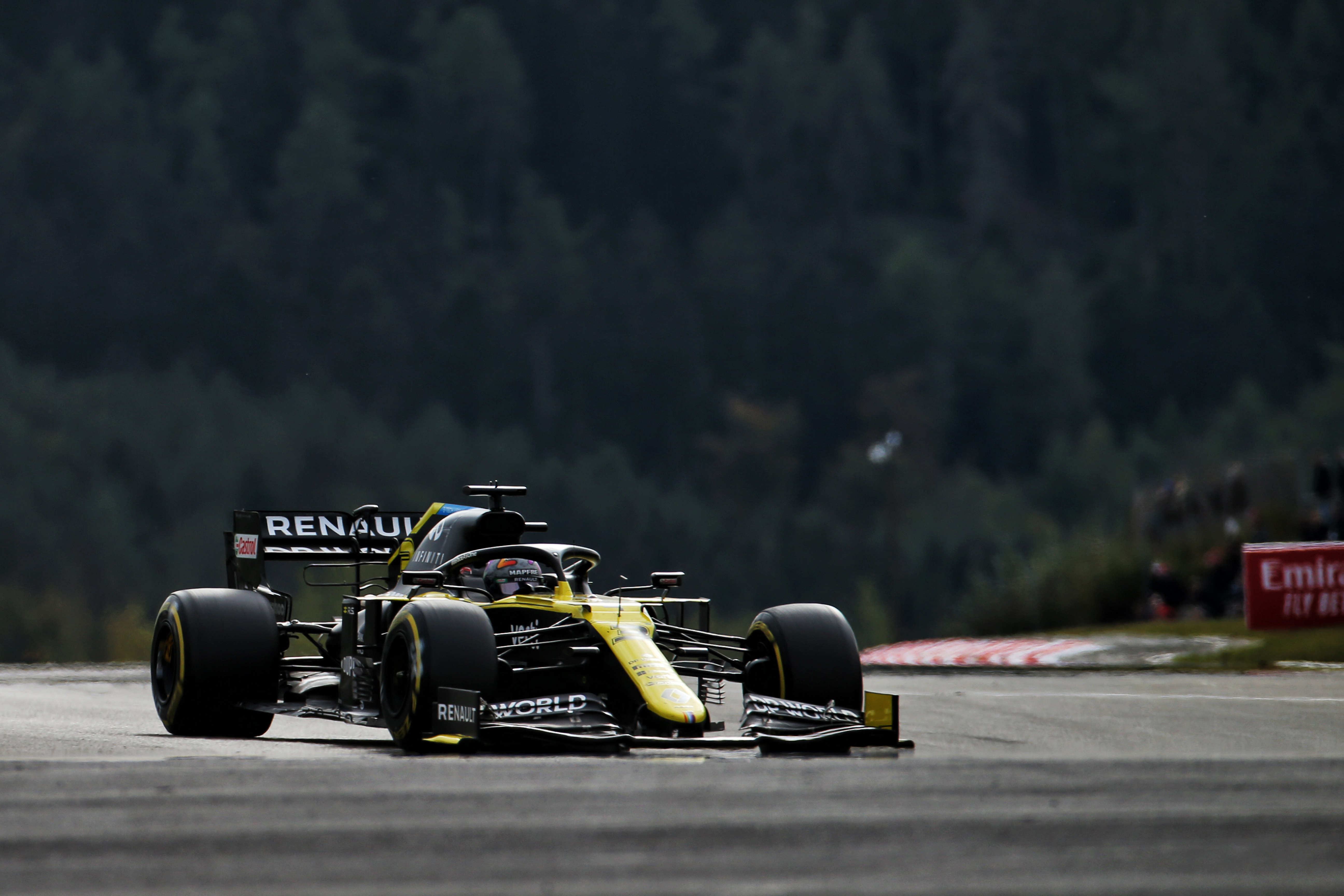 Whatever mistakes were made on the chassis side in the past appear to have been learned from as the 2020 car started from a solid base but most importantly the developments have paid off.
This run of form of late, culminating in Ricciardo's Eifel Grand Prix podium, is a huge boost. In Alonso, the team knows it has a driver that will continue to extract such results out of it even when Ricciardo is gone.
Abiteboul said last Sunday that Renault can now be taken "seriously". Tangible on-track gains are the only way to truly reinforce this.
But it is another factor that Alonso contributes to, because Ricciardo's exit was a huge vote of no-confidence in the team. Knowing that Alonso will be his successor lends an authenticity to the Alpine project that it would seriously lack otherwise.
No disrespect is intended to Esteban Ocon, who might have found himself as the team leader had Renault simply taken the easy route and promoted one of its Renault Sport Academy juniors instead.
But Alonso is a top-tier driver so his arrival, twinned with the on-track growth and momentum, is an excellent tonic for a team that seemed to be circling the drain 12 months ago.
"Part of the question mark was the level of commitment of Renault to this," Abiteboul said.
"Now that's clear, in particular under the new leadership of Luca de Meo. There is also a very clear corporate strategy with Alpine, and the team is progressing.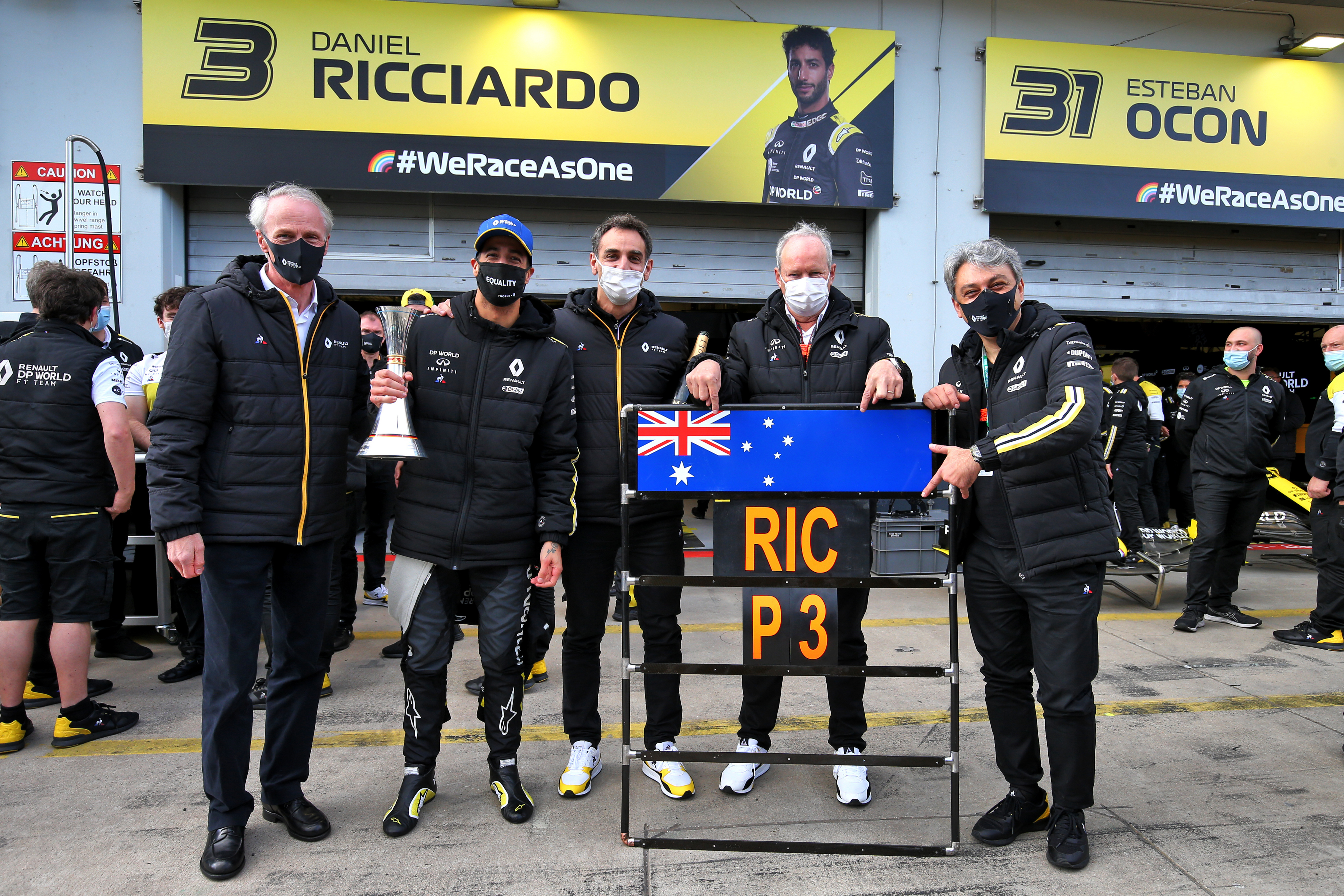 "The target last year was to reach more or less engine parity, and we've done that last year, there is still a bit more to come.
"The next target was for the chassis, also to make a clear step, and we've done that.
"I think that now when we say in the future we want to take the next step, we can also be taken seriously.
"But there is so much more to come in order to get to a position to win races on a regular basis."
Alonso will be tasked with executing on track to the same level as Ricciardo, who has been in excellent form and a total pro despite being on his way out.
Alonso will also automatically have the team gravitate towards him, rather than Ocon, given his personality, his pedigree and his experience. So he will need to guide the team as well.
This first test will offer little in that regard, given his 2020 outing will be limited to 100km and on demonstration tyres.
But Alonso is a driver of the Michael Schumacher/Lewis Hamilton mould – he knows the value of marginal gains and no doubt he will be in the ear of everyone he deems relevant with ideas of what can be done better already.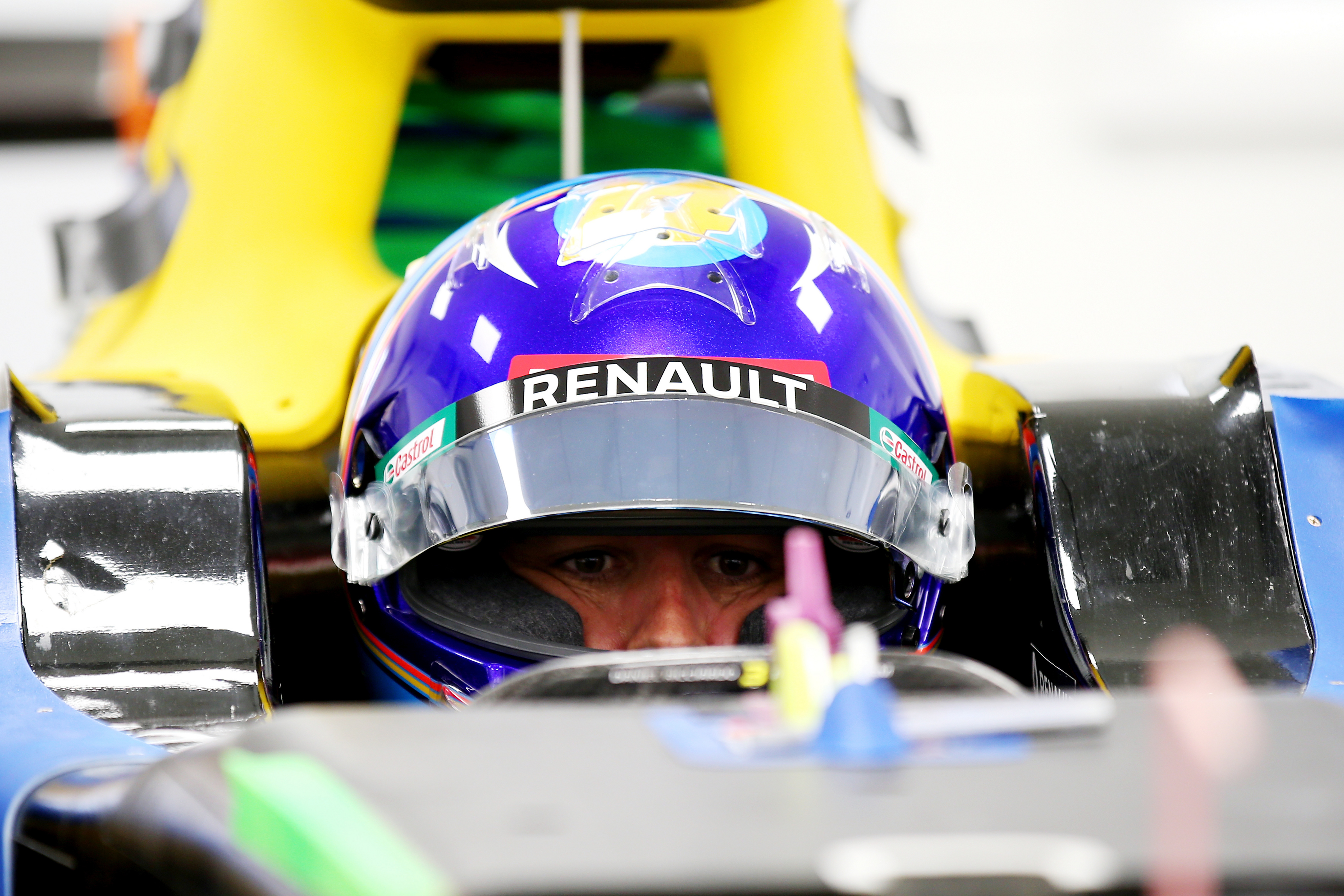 "I'm really looking forward, it's going to be like a new beginning. Getting surprised by the speed of the car, the braking performance, the cornering speed," says Alonso.
"It's only 100km, it's a filming day, so we will try to maximise those laps and try to get some images. I know I will learn and discover a lot of things in those first few laps.
"I will take it with an open approach and try to learn as much as possible in every kilometre."
It should be remembered that this year's car is the brainchild of a technical leadership Renault deemed unfit for purpose
The real work will start in earnest in 2021, with a very limited pre-season testing programme and then a season that is basically a dress rehearsal for 2022.
Alonso will be fully embedded within the team for its preparatory year ahead of the new regulations and the development will be conducted with his full cooperation.
That is a huge weapon for Renault, particularly as by then its new technical structure – put in place across late-2019 to early-2020 – should be firing on all cylinders.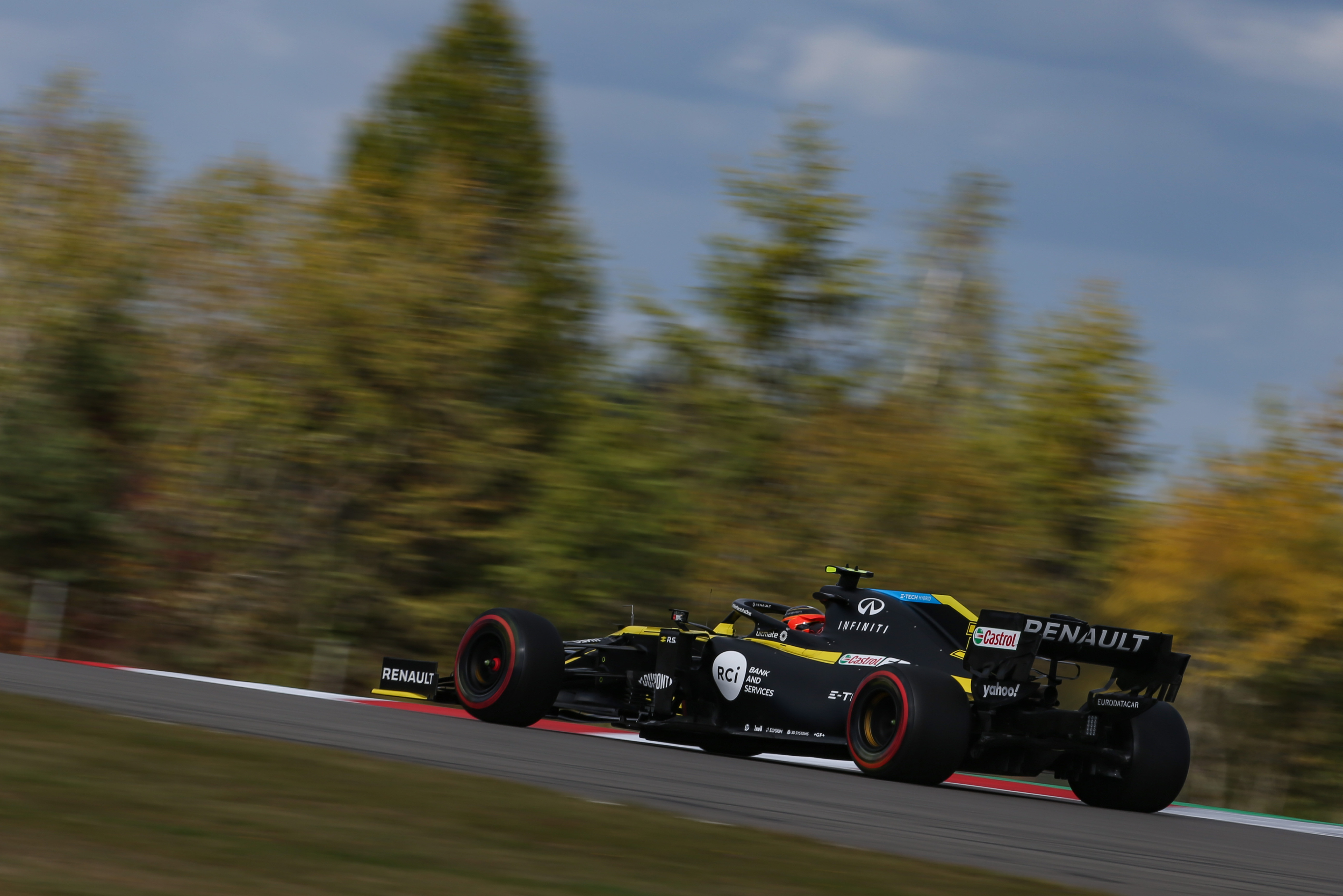 It should be remembered that this year's car is the brainchild of a technical leadership Renault deemed unfit for purpose. The developments have been overseen by new technical director Pat Fry and aerodynamics chief Dirk de Beer, but Abiteboul says there is still a lot more to come.
"I believe that in all honesty, we are yet to see the effect of the restructuring that we had last year," he said.
"Probably next year's car will be the first time that you can see that properly in action with some decisions that we made in the course of this year, in particular with the way that we will be using tokens and so on and so forth.
"I have every confidence of that, and I hope also that it's only the beginning and that there is much more than this to come with the structure now in place."
No doubt Alonso feels the same. For both team and driver, the coming seasons are the last chance to get it right.
Alonso is unlikely to get another shot, as he'll be 41 by the time his initial two-year Renault/Alpine spell ends.
And 'Alpine' may not be long for this world if the team slips back into underachievement mode, or Renault feels the experiment of giving a little-known brand the full works treatment has failed.
Neither party is planning for failure, though. Recent events should only increase confidence their mutual goals can be achieved, with short-term items being ticked off the to-do list and Alonso's first test an important milestone for the team's medium-term ambitions.
For once, the masterplan looks realistic. Alonso's role in it will only get bigger from here.