Renault's breakthrough first podium finish at the 94th attempt for the latest incarnation of its works Formula 1 team claimed by Daniel Ricciardo in the Eifel Grand Prix was about more than just achieving a long-awaited landmark. The performance level was more important than the result.
Ricciardo's third place was achieved on merit, assisted only by Valtteri Bottas's retirement with an MGU-H failure, the Aussie having passed the two drivers he probably should have outqualified – Alex Albon and Charles Leclerc – early on. The timing of the safety car also helped Ricciardo, who was 10 seconds clear of Racing Point's Sergio Perez and shedding the advantage rapidly on tyres 12 laps older, as it allowed Ricciardo to pit for fresh softs for the run to the chequered flag.
Renault is the second-highest points scorer over the past five races, two points clear of Red Bull and, more significantly, has gained 21 points on Racing Point and 24 on McLaren – its two direct rivals in the constructors' championship. While it's still fifth overall, only six points cover Racing Point, McLaren and Renault.
CONSTRUCTORS' POINTS LAST FIVE RACES
Mercedes, 170
Renault, 78
Red Bull, 76
Racing Point, 57
McLaren, 54
AlphaTauri, 51
Ferrari, 19
Alfa Romeo, 3
Haas, 2
Williams, 0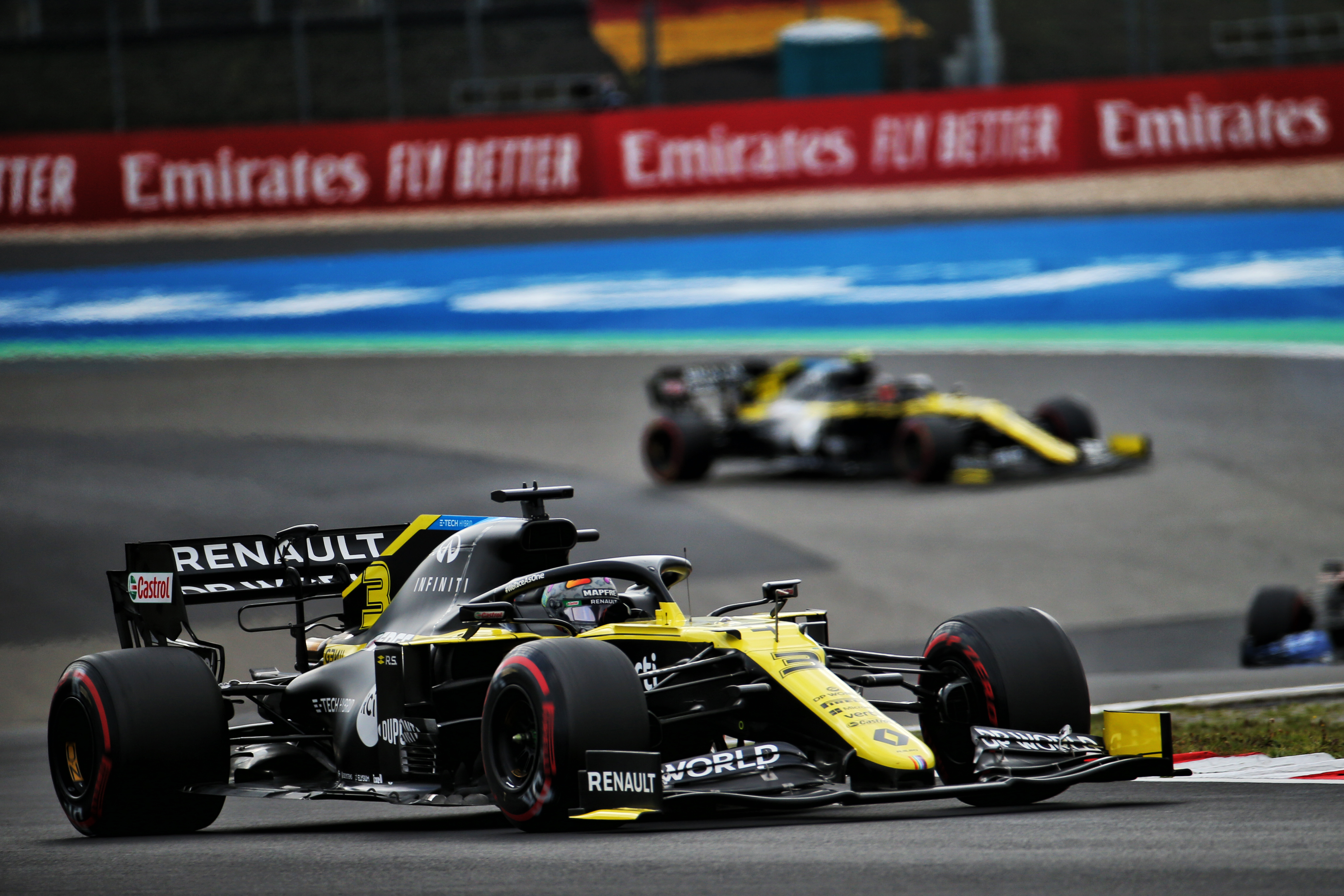 The fact Renault continued this form at Nurburgring, a high-downforce circuit, is particularly significant. In qualifying at the Nurbugring, its best lap was just 1.119% off the pace in qualifying. At comparable high-downforce circuits, the gap has been much bigger – 3.014% in Hungary and 2.135% in Spain.
"I think we've got the qualifying and the race pace on both McLaren and Racing Point, but it won't be easy to maintain it," said trackside operations director Alan Permane.
"We're particularly happy about doing well here. The last two tracks that had this sort of downforce level were Barcelona and Hungary and we didn't fare very well at either of those, so we're a little bit apprehensive coming here but happy that the improvements we've made to the car since we've been at those tracks have worked and carried through into this higher downforce level.
"I don't think we're scared of anywhere – honestly – now."
Renault team principal Cyril Abitboul said the performance proved the all-round form of the RS20, although accepted that there is still a long way to go before the car can win on merit.
"Yes, we have new people that are going to carry the team to the next level. But I believe that in all honesty, we are yet to see the effect of the restructuring that we had last year" :: Cyril Abiteboul
Even with its strong form, Renault lags behind both Mercedes and Red Bull, but improvements made to the car in terms of gaining rear grip and therefore being able to achieve a better balance across a wide range of wing levels show it is on the right track.
"We have after this race a demonstration that it's indeed a good all-rounder," said Abiteboul.
"We came to this track with some doubt because it's the first time since Barcelona we are using the extreme high downforce level. We had some behaviours in terms of entry stability that have been a problem at tracks like Barcelona and Budapest.
"It's not exactly the same type of track, but it's the same level of downforce and, having cleared that doubt at Mugello and Sochi, this track was the last point missing to confirm that.
"Let's be clear, we are still missing one second, or 1%, of competitiveness to be on a regular basis on the podium. So as much as there is lots of emotion, a good vibe today, we also measure the work that's remaining if we want to be there on a regular basis."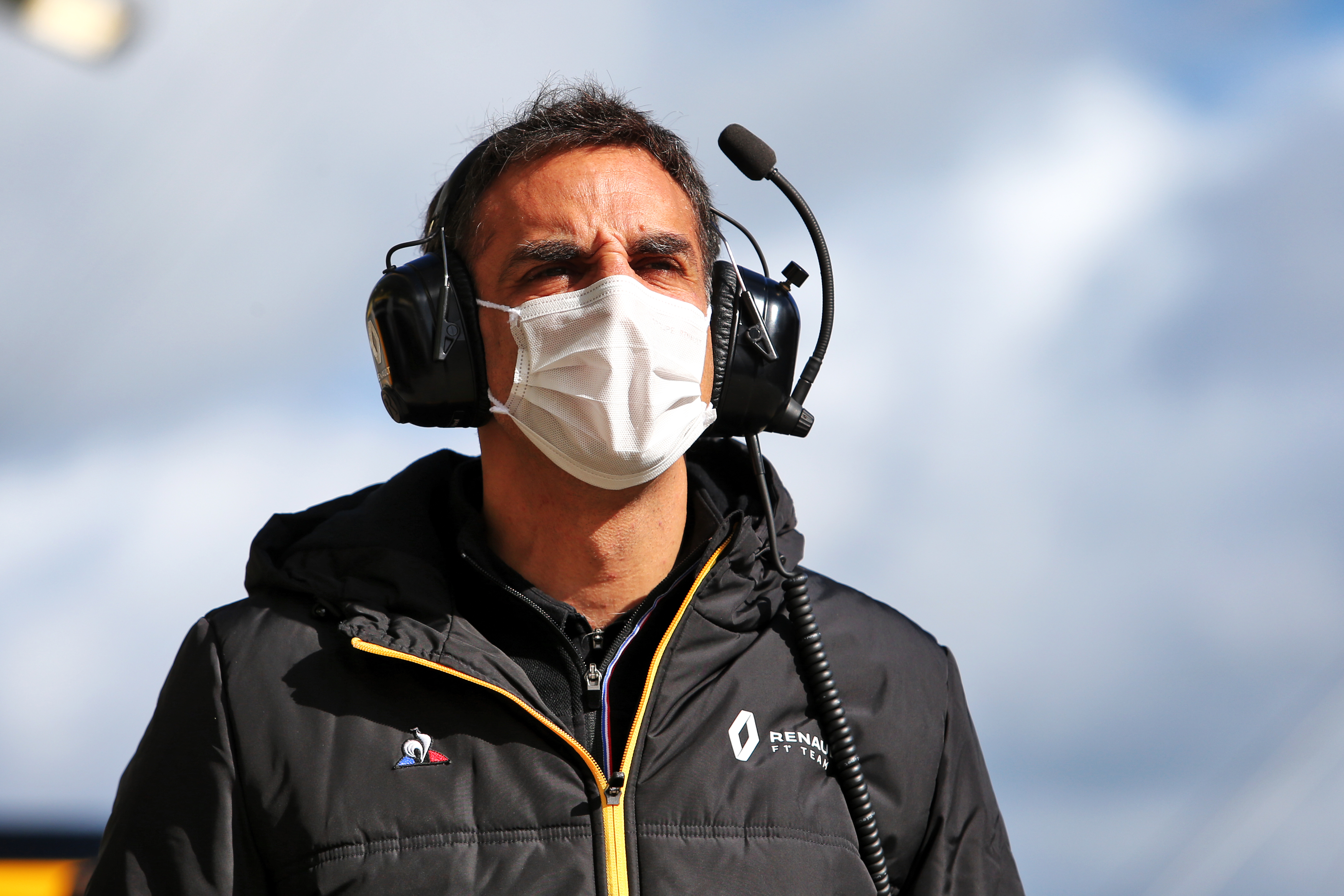 Abiteboul also pointed to the positive influence the restructured technical regime has had, with Pat Fry having taken over as technical director in February following the departure of Nick Chester. A reorganisation of the aero department was also undertaken late last year.
But although he believes this has helped, he does not expect the full impact of Fry's appointment and the other changes to be felt until 2021.
"I think so," he said when asked if the technical restructure was bearing fruit. "Having said that, this year's car is very much a product of the previous management. Part of my emotion is also going to the people who have been in the team and made a contribution to the team and, for some reason, are not in the team any longer.
"Yes, we have new people that are going to carry the team to the next level. But I believe that in all honesty, we are yet to see the effect of the restructuring that we had last year. Probably next year's car will be the first time that you can see that properly in action with some decisions that we made in the course of this year, in particular with the way that we will be using tokens and so on.
"But again, that's for next year. That's why I have every confidence and I hope also that it's only the beginning. There is much more than this to come with the structure now in place."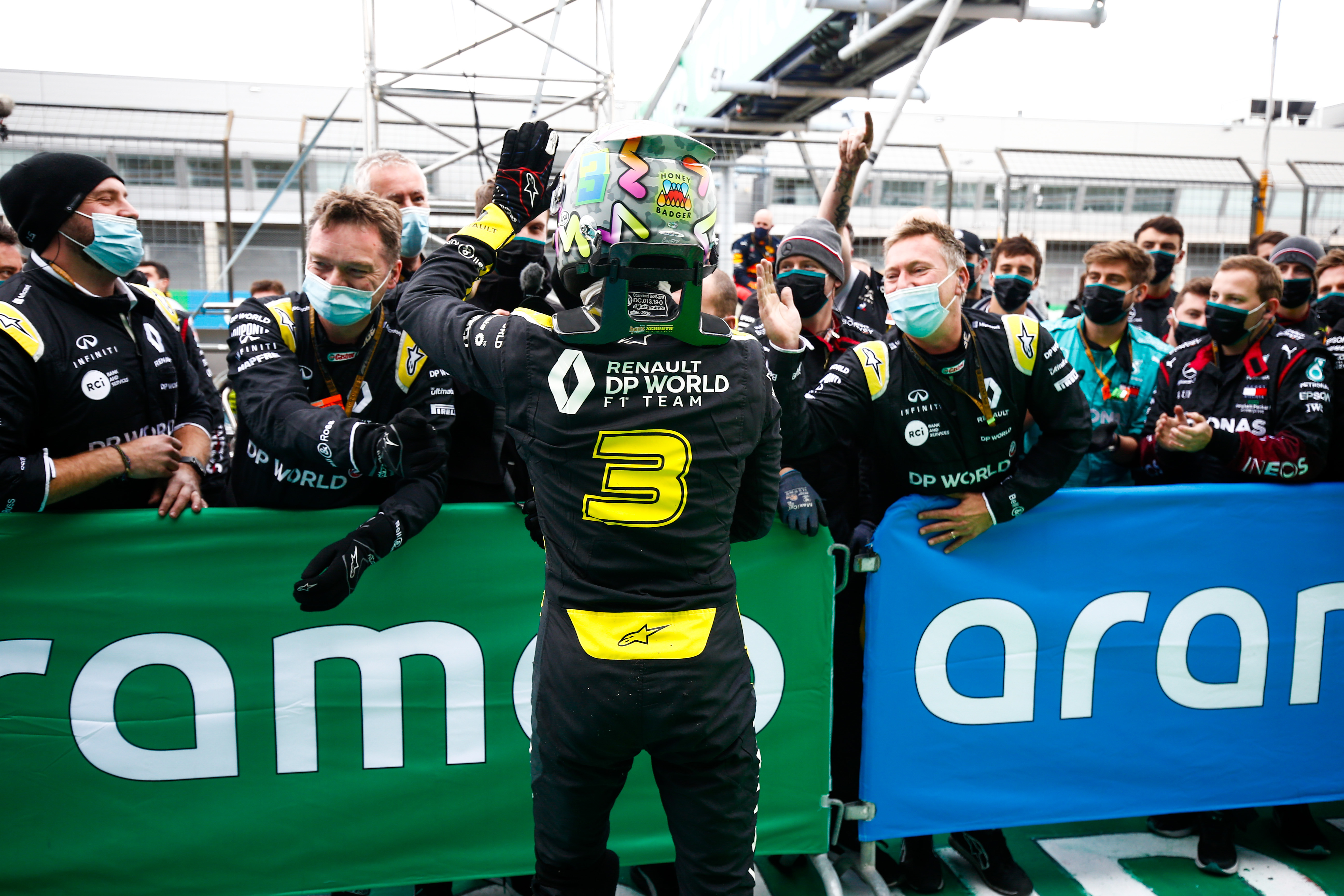 Ricciardo's third place came 47 races after his previous visit to the podium after winning the 2018 Monaco Grand Prix.
The Australian is bound for McLaren in 2021 but has benefitted from the strides the Renault team has made this year and also believes that the RS20 is proven as a consistent package.
"It's been a new car from last year in terms of being a lot better," said Ricciardo. "The rear of the car has picked up a lot of downforce, so that's given us drivers confidence to nail the throttle and get off the corner better.
"It was around Silverstone, I think, we had a few updates and that really just felt like we were able to basically find a bit more ease in setting the car up and it wasn't so hit-or-miss.
"Last year I felt we, at times, could be very fast or well outside the top 10. Now we're just able to sit in that sweet spot and obviously the performance is there.
"It's proven now: we've done it on low-downforce, high-downforce circuits. It's a good package and we should have confidence now for the remainder of the season."
Now Renault must make good on this performance and finish third in the constructors' championship, a position it would already hold had the improving Esteban Ocon not retired with a hydraulic problem while on target to finish in what would have been fifth place.