Fernando Alonso's trying Renault's 2020 Formula 1 car for the first time today as his comeback deal takes its biggest step yet.
When the deal was agreed back in July, Mark Hughes looked back at Alonso's previous two – very different – Renault stints
Fernando Alonso arrived at Renault first time around as a young phenomenon, an instant world class Formula 1 driver.
Even in his Renault-backed rookie season at Minardi, 2001, he drove with the swashbuckling assurance of a great. So many times that year he put the backmarker car in places it had no right being and not once did he look raw or unseasoned. Which was all the more remarkable given that the only international category racing he'd done was a single season of F3000.
The normal rules didn't seem to apply to him – just as it didn't seem to matter what the traits of his car were; he'd just find a way.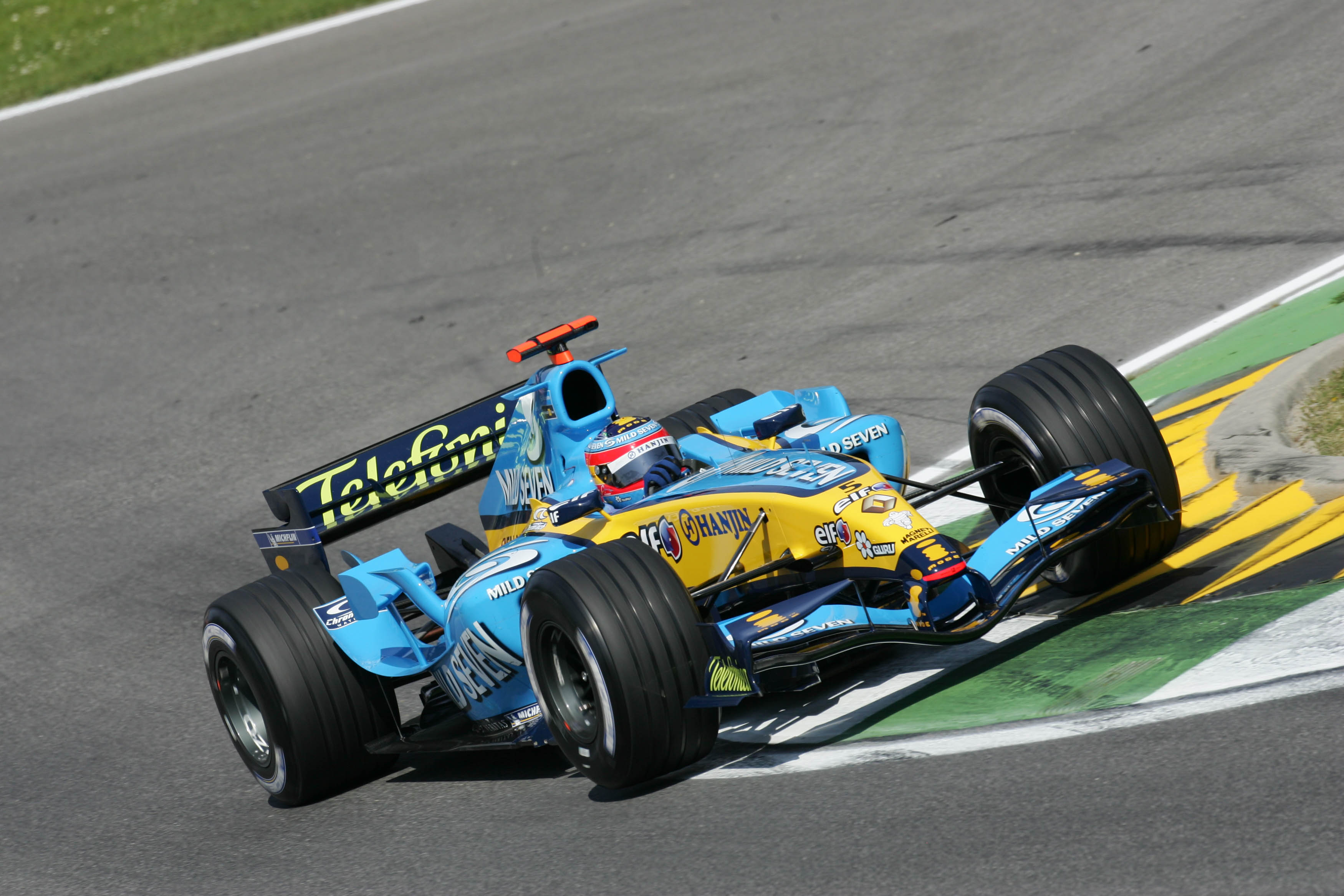 He would always find a way to squeeze a tune from it, even when Renault followed a unique rearward-biased weight distribution that demanded an equally unique driving style; incredibly aggressive and big turn-in to hurry up the lightly-loaded front end, taking advantage of the fact the resultant understeer wouldn't carry much momentum. That way, he'd be able to get on the power outrageously early, maximising the fantastic Michelin-aided traction of the heavily-loaded rear end.
And like that he monstered his way to two consecutive world championships, first against Kimi Raikkonen and McLaren-Mercedes, then against Michael Schumacher and Ferrari.
Renault was a mid-grid place holder for him and he treaded water there in 2008 and '09. This was not the 'every single lap on the limit' Alonso of 2003-07
Then he was gone. Flying the coup to McLaren. It looked perfectly timed, as Michelin was withdrawing from F1, making the whole development path Renault had been on for the last few years obsolete.
McLaren's more conventional way, with fully loaded front aero – and the facilities for an aggressive car development programme – looked likely to be the gold standard. He should have floated from world titles with Renault to world titles with McLaren, and it would have given the appearance that it didn't much matter what team he drove for.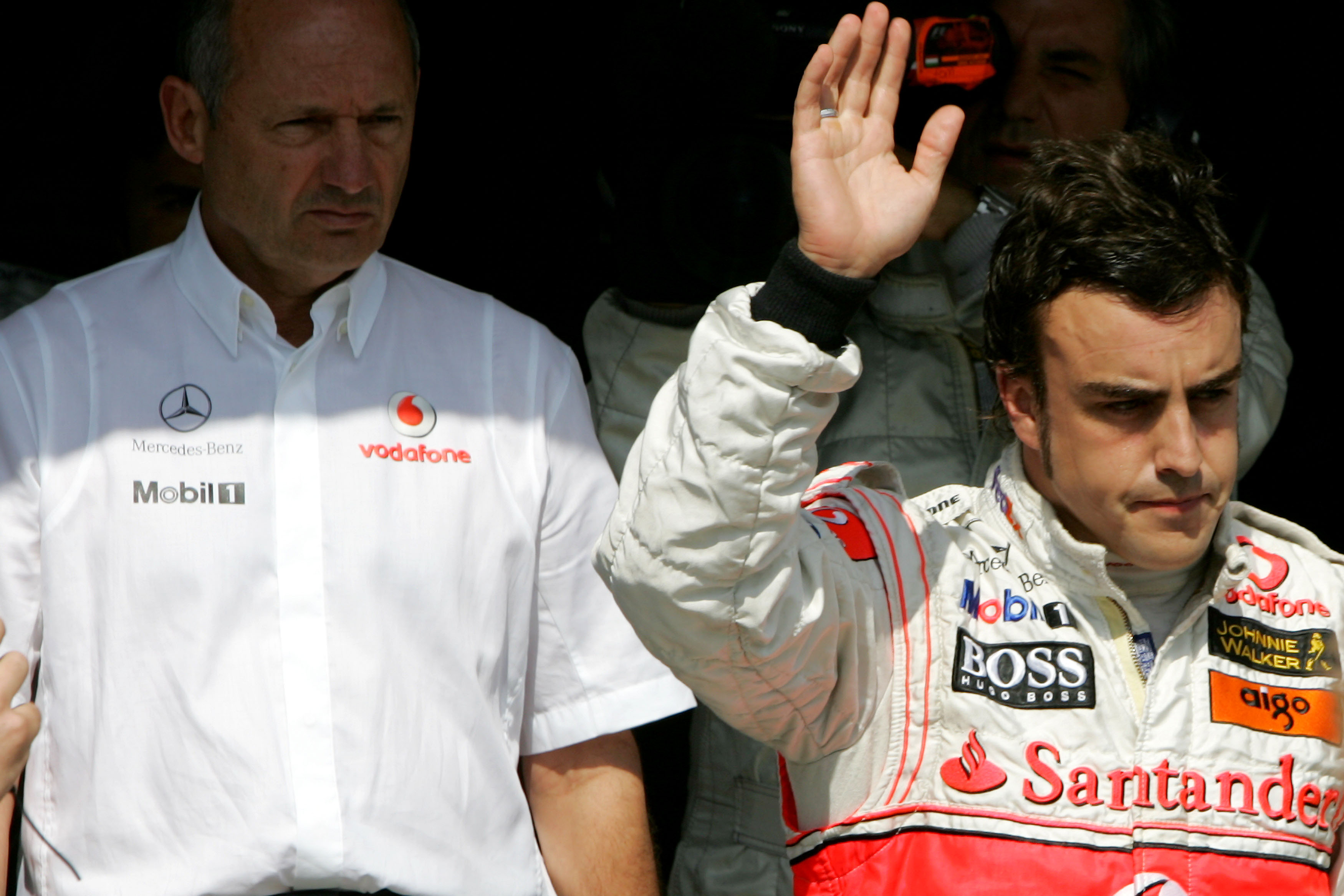 And it almost worked out like that. Even with his infamous fall-out with McLaren boss Ron Dennis, he was in contention for the title into the final round.
But Lewis Hamilton's rookie speed had upset the equilibrium and events in the 2007 Hungarian Grand Prix – when Alonso's rivalry with Hamilton and tension with the team spilled over into him deliberately delaying Hamilton in the pits to deny his team-mate a final qualifying lap – ensured he'd be released from his contract after just one year. His career has never quite recovered from that mis-step, that one very bad judgement call on a hot Saturday Budapest afternoon when he let his emotions get the better of him.
The only other top team of the time was Ferrari – and it wanted him. But there was no room there until 2010. He'd need to find a berth for the intervening two years.
That's how he returned to the Enstone team, much-reduced in competitiveness since he and Michelin had left simultaneously. It was a mid-grid place holder for him and he treaded water there in 2008 and '09.
That may sound harsh but this was not the 'every single lap on the limit' Alonso of 2003-07. Renault worked hard and got the car onto quite a competitive development path in 2008 and on the occasions where it was a factor – more often in '08 than '09 – he'd suddenly become the Alonso of old.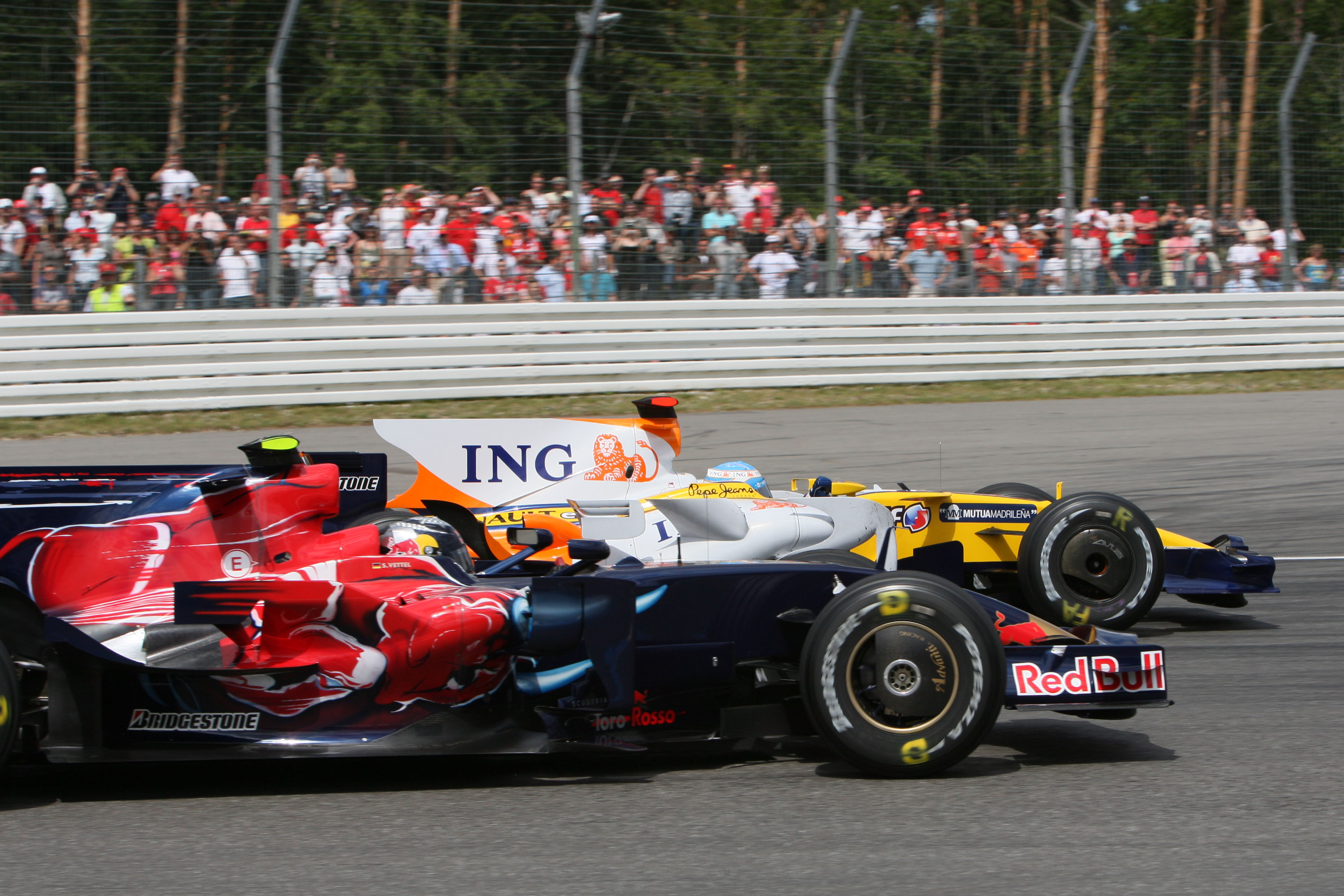 But there were several races where he barely distinguished himself from all the other drivers of midfield teams. Hockenheim 2008 showed his frustration as he tried one outrageous move after another, each one resulting in him losing further places.
There was the team foul play victory of Singapore 2008, but he followed it up the very next race with a beautiful victory drive at Fuji, totally on merit.
But it was a false dawn. He counted the races down in 2009, his Ferrari 2010 drive now confirmed.
Once at the Scuderia, the revered warrior Alonso returned. On merit, he should really have been champion in both 2010 and '12, despite a faster Red Bull.
He flattered the team's performance – and that brought pressures in itself that only titles would have released. They tired each other out essentially, in cars not quite equipped to take on Red Bull.
So he'd left both McLaren-Mercedes and Ferrari under less than ideal circumstances. Mercedes, at the corporate level, was absolutely insistent it did not want him. Red Bull had its policy of bringing on its own talent.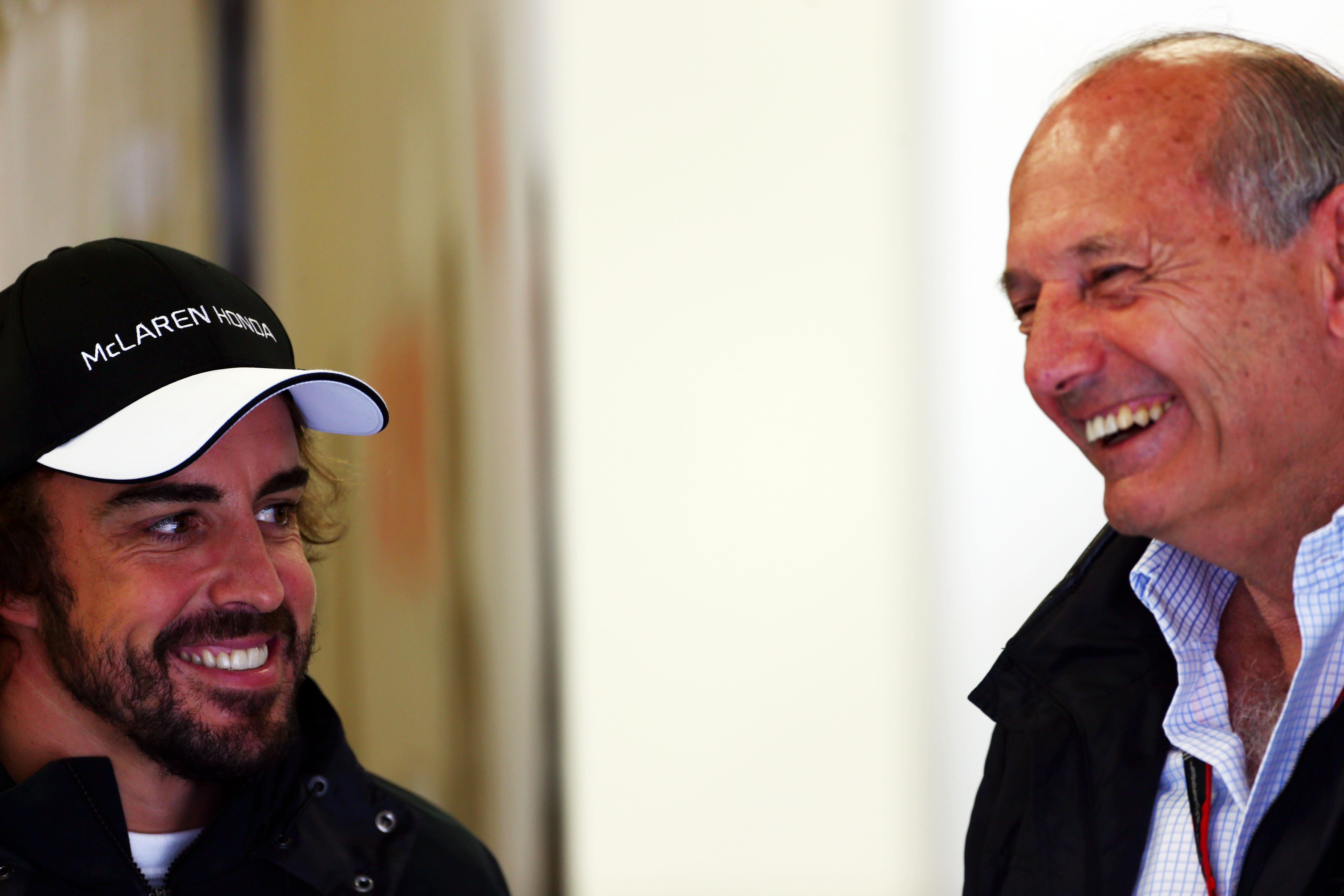 McLaren had fallen a long way since he was last there. But it no longer had a Mercedes partnership – and Honda was coming back.
Remarkably, because they needed each other, Alonso and Dennis forgave and forgot. But when the McLaren-Honda of 2015 was revealed as hopelessly uncompetitive, it cast obvious questions about which Alonso would the team get?
This is no holding formation, but a final bid to put the stamp of his greatness beyond question
Remarkably, he remained stunningly committed throughout three seasons of struggle with the project. Relentless, smart, committed.
This was the driver we all remembered from his Minardi rookie season – and the years and all those uncompetitive miles could make no dent upon his level of effort and focus in the car, even if his public frankness was too fruity for Honda's taste.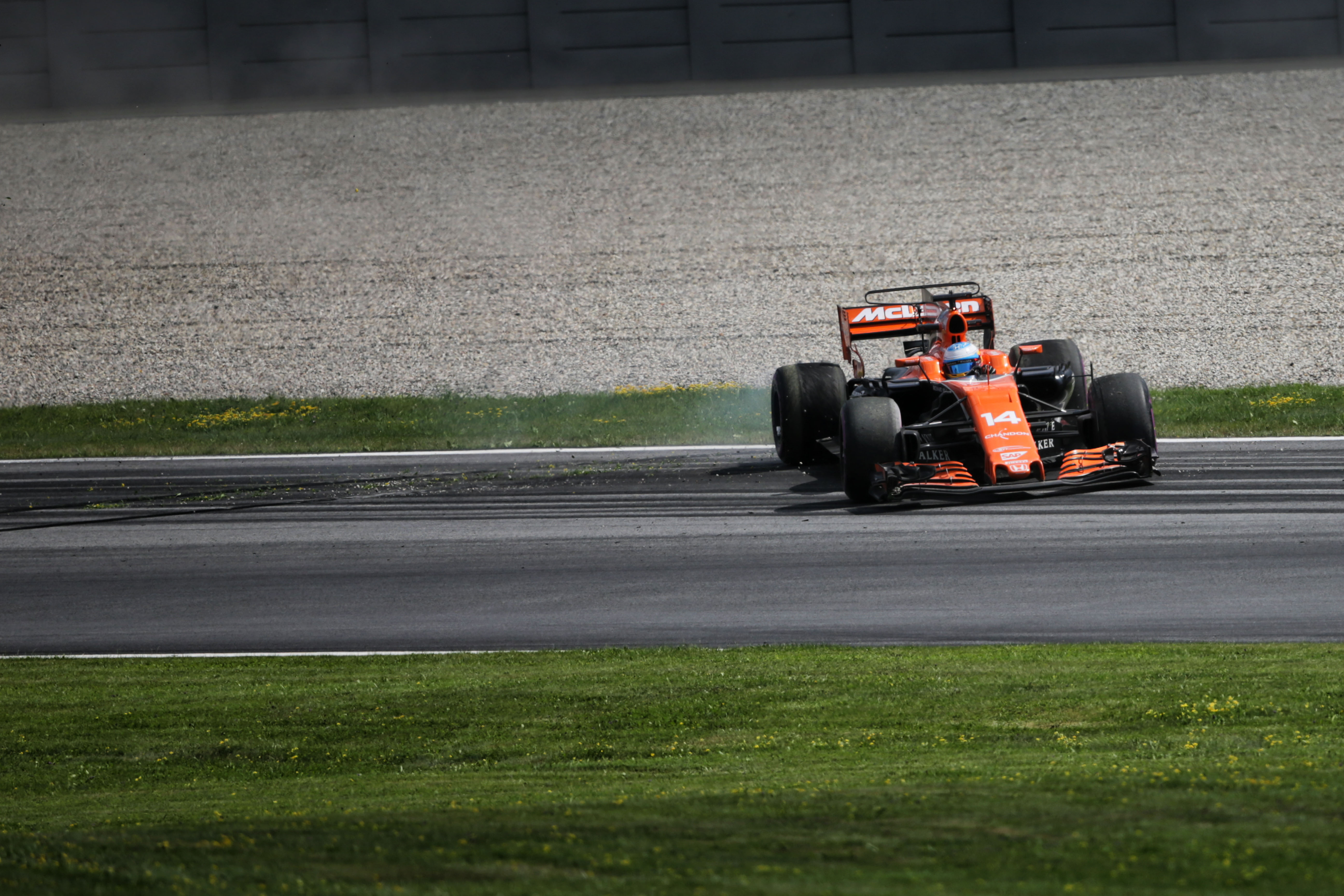 But even he couldn't just continue like this indefinitely. Hence the sabbatical, which will have lasted two years, during which time he boosted his CV, but always with an eye to an F1 return.
So which Alonso will Renault get third time around? He will turn 40 part-way through next season, and perhaps he'd have preferred the comeback to have coincided with the introduction of the all-new formula, as originally planned, so everyone was starting from scratch, not him.
But he's coming back enormously motivated. This is no holding formation, but a final bid to put the stamp of his greatness beyond question. He knows where he stacks up and it seems to burn him that there is even any question about it. My gut instinct is, he will find a way.