The Sakhir Grand Prix didn't represent the most damaging race weekend scenario possible to Valtteri Bottas's standing in Formula 1, but it was certainly not far off.
He looked ragged and rattled, only just saw off the challenge from George Russell in qualifying, was beaten at the start and didn't get his chance to make use of a (relatively minor) tyre offset because the safety car came out and Mercedes' race unravelled completely.
After that, he fell victim to a forceful, highlight-reel overtake by his new team-mate, and got beaten up by a bunch of midfield cars on newer tyres – a mitigating circumstance, but one made to seem less important by the fact Sergio Perez comfortably won the race on tyres of a similar age.
"For sure if you don't know things I might have looked like a complete **** or a fool, you know?," said Bottas afterwards – but even with the things we do know, it's clear that it wasn't the Finn's finest hour.
That's not by itself a huge issue, as even the all-time greats have their off days.
And Bahrain's outer layout, that's clearly a very quirky track that might skew the average balance a bit. See Pierre Gasly being pretty comprehensively outperformed by Daniil Kvyat, or, to a lesser extent, Antonio Giovinazzi demolishing Kimi Raikkonen – those aren't really results in line with how the rest of the season panned out.
Of course, Russell's presence meant it was not an ordinary weekend for Bottas, and he was clearly aware of as much in the lead-up. And it's not just that Russell is an obvious rival for Bottas's current Mercedes seat – it's that he's another driver to be benchmarked against, and that's ultimately the currency in F1.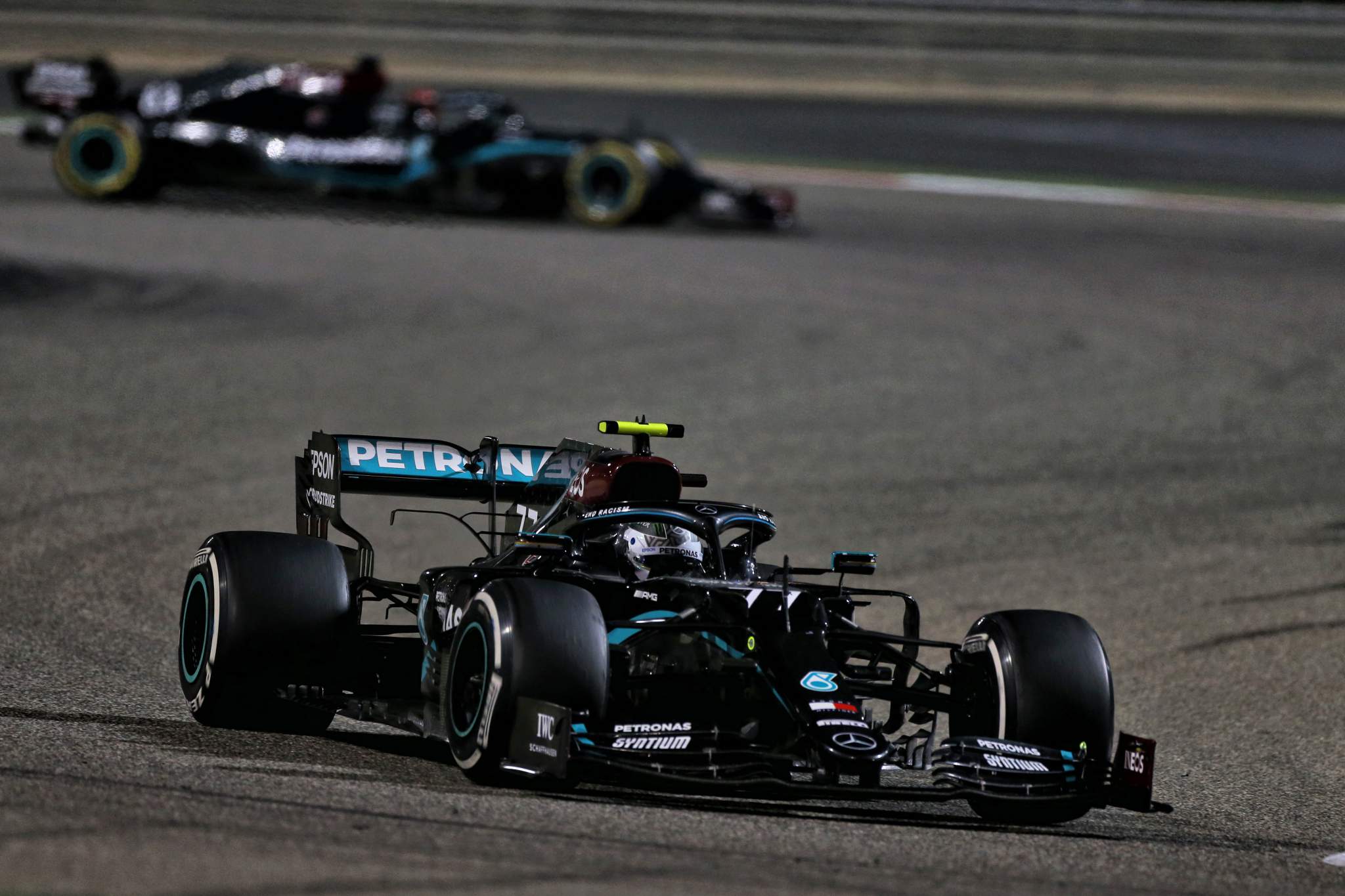 An F1 driver's reputation lives and dies by how they compare to their team-mate. It's why Esteban Ocon now looks so much less likely to drive for Mercedes going forward, after a season of playing second fiddle to Daniel Ricciardo at Renault.
It's part of the reason why Ocon's former team-mate and fellow Mercedes protege Pascal Wehrlein found himself out of grand prix racing after failing to dominate Marcus Ericsson at Sauber, while Ferrari protege Charles Leclerc did just that a year later and secured the opportunity of a lifetime as a result.
This is all extremely obvious, and it's an axiom of F1. But what is also almost certainly true is that both first impressions and recency bias are integral. The first five races and the last five races of a season are probably most impactful when it comes to forming a picture of how two drivers stack up and, more importantly, there's a whole lot of running over a single grand prix weekend for people to form opinions from.
Bottas was never going to get much more than that one race against Russell. Certainly not a full season, or even a decent stretch of races. It was now or never, because barring a seismic shock they will not be team-mates in 2021 and there's no massively likely scenario where they're partnered up further down the line.
In theory, Bottas should've left Bahrain craving another shot at Russell, the sooner the better. Plus Yas Marina is a much more conventional layout than Bahrain's Outer track. Bottas has gone reasonably well here in the past with a pole and victory in 2017, and it's intuitively the kind of smooth, low-wear circuit that he should fancy his chances at.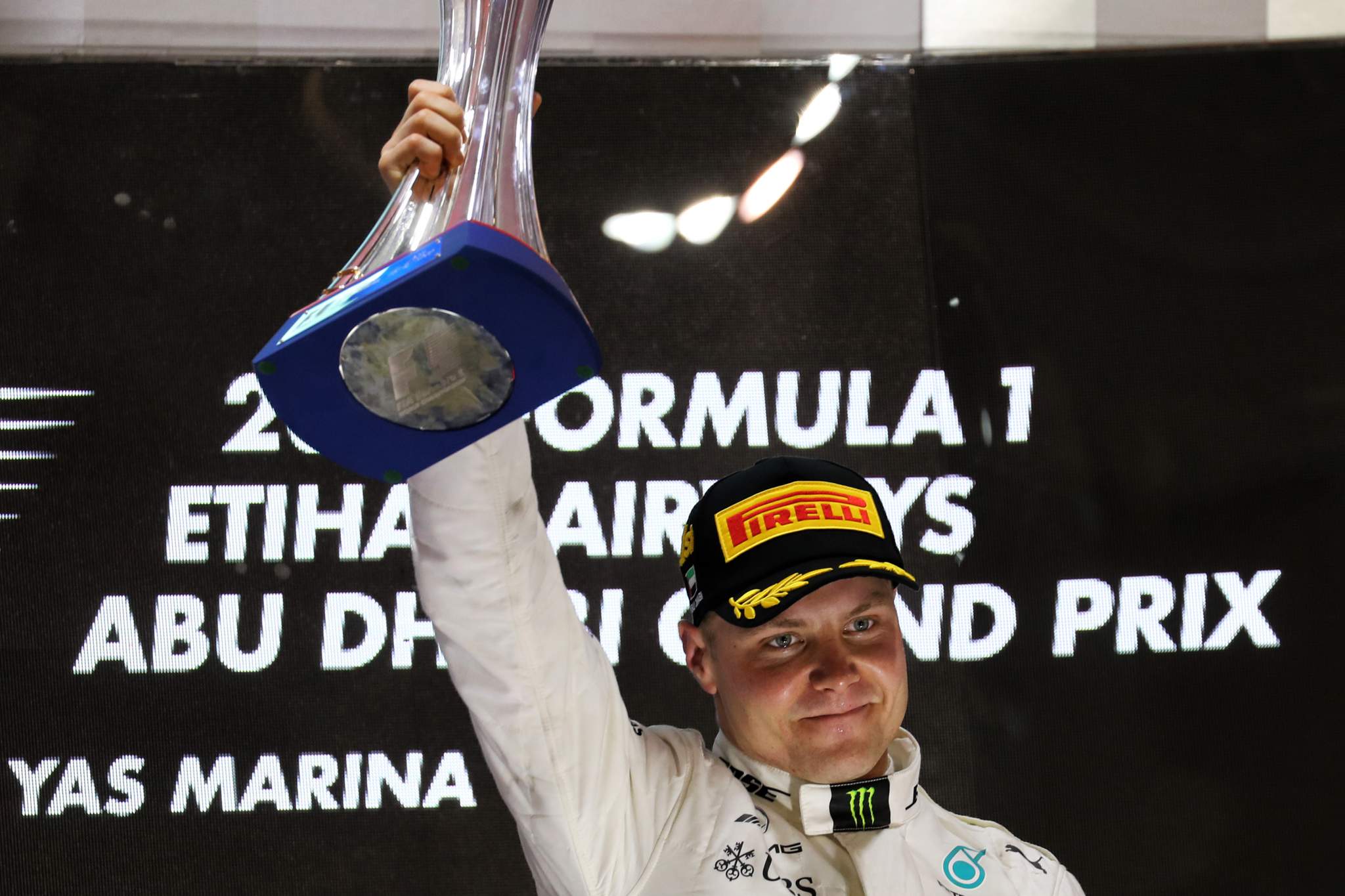 All of that combined would provide the perfect opportunity to put four or five tenths on Russell and rectify much of the reputational damage caused by the Sakhir GP.
A match-up with Lewis Hamilton, on the other hand, doesn't really prove or disprove anything. Not only is there already four seasons of data on how they stack up but, but even if you accept that "in F1 you're only as good as your last race", an Abu Dhabi success would still be almost certainly devalued in terms of perception.
Hamilton, after all, has clearly had a pretty rough time with COVID-19 – both according to team boss Toto Wolff and per Hamilton's own claim that he's endured "one of the hardest weeks I've had for some time". In other words, even if by race day he's punching near 100% fitness, which is far from a guarantee, he still probably won't be at anywhere near 100% preparation.
Maybe that opens an easier route to victory for Bottas, but what's another win at this point (apart from getting him into the double-digit club, which is probably pretty nice)?
Ultimately, Bottas wants to be champion, and to be champion he needs to ensure he gets as much time as possible in championship-calibre machinery. And there's little reason to believe Mercedes will cease to be a top team in the near future, so the ultimate goal must be to hang on.
Bottas will still surely be the race driver of the 2021 Mercedes, almost certainly alongside Hamilton. You can argue that the only thing that could've properly jeopardised his already-confirmed deal was being blown out by Russell in Abu Dhabi – and by default that will not be happening, so today's news  can be interpreted as a win of sorts.
But there's no way Bottas will be seeing it like that. Aside from general compassion and goodwill towards his colleague, he will have had little reason to want to see Hamilton back. And not because Hamilton usually gets the better of him, but because it means he cannot correct the record versus Russell.
Russell will no doubt be dismayed to miss out on a second shot at a maiden win or podium in the W11, but Hamilton's return effectively means that after one battle he has won the war.