Lewis Hamilton returns to his Mercedes Formula 1 car after a one-race absence with little to play for on the surface.
The drivers' world championship was secured weeks ago and Mercedes' constructors' crown even earlier, while having to miss the Sakhir Grand Prix wiped out any chance of matching the record for most wins in a season, held by Michael Schumacher and Sebastian Vettel.
It's his car and he's Mercedes' driver, and Russell isn't owed anything
So, at the end of a year in which he has matched or beaten Schumacher's most important records anyway, some will undoubtedly ask why Hamilton's even bothering to return.
Better to bank the chance of an early holiday and let George Russell have another go in the Mercedes, isn't it?
Hamilton isn't wired that way. Few drivers are. It's his car and he's Mercedes' driver first of all, and Russell isn't owed anything.
Sentiment's not enough for a driver like Hamilton – who will probably have contractual obligations to fulfil anyway! – to just say 'I'll sit this one out'.
More seriously, this could be a fascinating and extreme example of Hamilton's mentality. He's recovered from illness for what looks like a 'dead rubber' event.
These races are not the same without the obvious carrot to chase and while Hamilton can still set a new personal best for wins in a season with his 12th, the important stuff was taken care of ages ago.
"Battling with Lewis for years and years, I know how much it takes out of me" :: Valtteri Bottas
Valtteri Bottas even admitted on Thursday, when confronted with a question about whether his form falls away once the titles are decided, that even when a driver wants to give maximum effort the mental side of things isn't that easy.
"It's these kinds of moments when you feel that you don't perform 100% for many different races, for different reasons," said Bottas.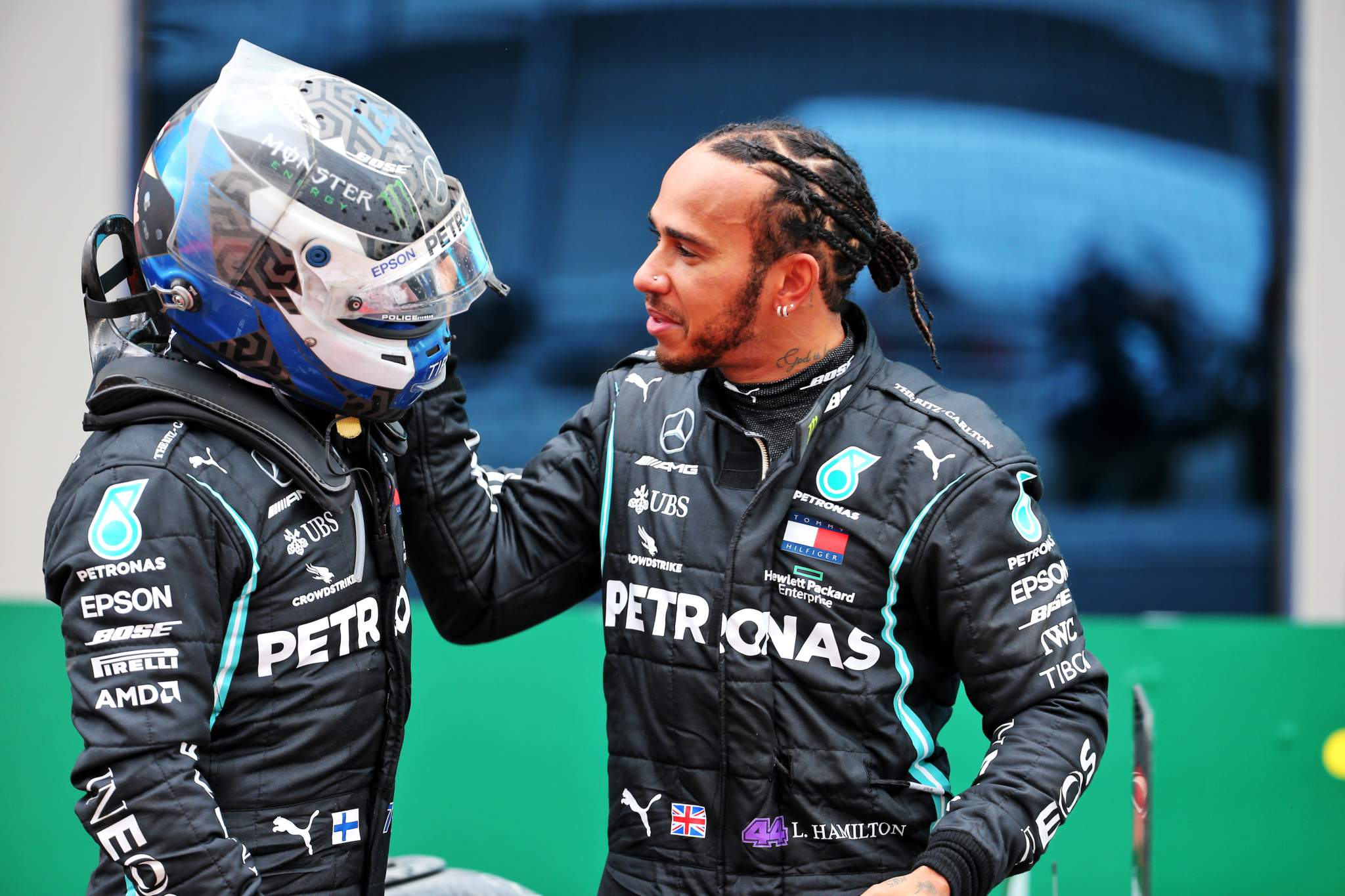 "It's no secret that battling with Lewis for years and years, I know how much it takes out of me when I try and get 100% out of me every single weekend and keep pushing.
"Sometimes I get close, sometimes I manage to beat him, but having a fourth year in a row, a defeat in terms of the championship title is tough to accept.
"So it has an effect and when you know the title is lost, it's not quite the same – even though you should always give 100%, which is what I try.
"But everyone knows how sensitive mentally this sport is."
Of course, the key difference between Bottas and Hamilton is that COVID disrupted the crest of an impressive wave for Hamilton. Whereas the end of the season couldn't come soon enough for his team-mate.
But the point is that performance is driven by mentality. And being buoyed by the confidence and the relentless desire to just keep winning, even when everyone's sick of it, is kind of what Hamilton does.
That's probably why a few days ago, well before a return was guaranteed, Hamilton indicated he was focused on returning if possible.
So this doesn't on the surface look like a Hamilton reluctantly undergoing multiple COVID tests, flying to Abu Dhabi late and adding another grand prix to his schedule when it's not necessary.
This is probably not a Hamilton going through the motions. It's someone who wants to race (and win) – maybe reminding everyone who's the boss after Russell's star turn last week – because that's what he does.
Can he, though? Hamilton has not been asymptomatic during his isolation, so the virus has probably had an effect. Only he'll know what toll the virus has taken on his body and whether he is properly fighting fit.
The two other drivers to have a spell on the sidelines with COVID-19 were impacted in different ways after facing different circumstances.
Sergio Perez had to miss two grands prix then returned in fine form in the Spanish Grand Prix. He'd had 2.5 weeks between his positive test and his race return.
His Racing Point team-mate Lance Stroll withdrew from the Eifel GP with what turned out to be COVID but was back racing in Portugal two weeks later.
He had a couple of underwhelming races but that was pretty much in keeping with a troubled run, and he downplayed the significance of his illness even when the team suggested it was a factor.
Hamilton's physical condition is pretty impressive and if he feels up to racing then he's probably up to it. And judging on how two 'lesser' drivers, for want of a kinder word, performed on their comeback then Hamilton could well be expected to swiftly restore the status quo.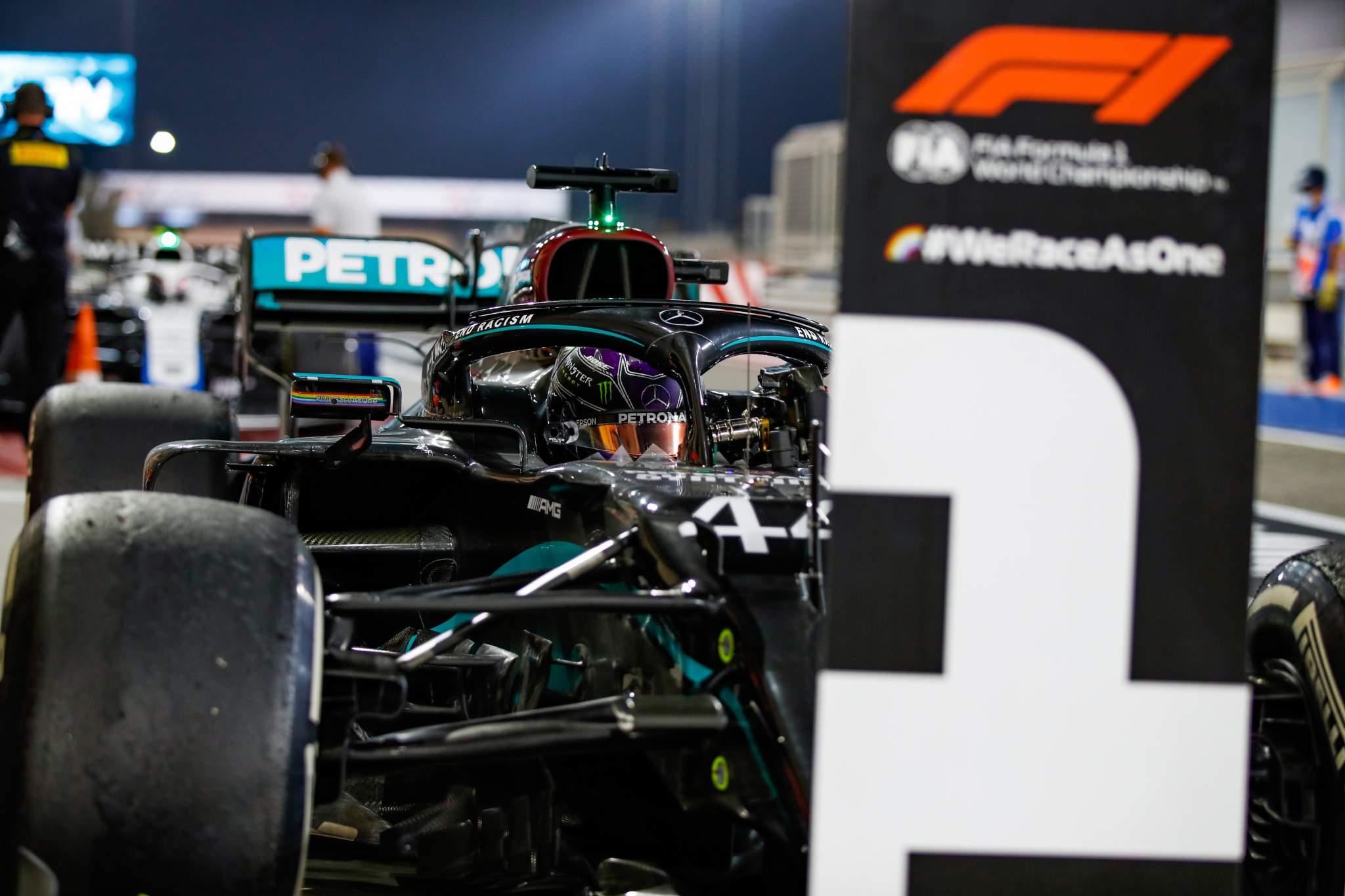 As cruel as this sounds, it is still the more boring outcome. The prospect of Russell vs Bottas Round 2 was very appealing. Hamilton winning from pole in Abu Dhabi, not known for great races, is less exciting.
But it is good to have Hamilton back because the virus is deadly and attacks people in different ways. Much as the Sakhir Grand Prix was more exciting than the usual race, Hamilton's absence was rooted in a bad reason.
Uneventful, professional, dedicated and relentless is the hallmark of a Hamilton season these days. So this might just be the most fitting way to end 2020.