The recovering Lewis Hamilton is hoping for an immediate return for Mercedes in Formula 1's Abu Dhabi Grand Prix, assuming he gets permission to travel to the emirate separate to the F1 bubble.
Hamilton missed the Sakhir Grand Prix after testing positive for COVID-19 last Monday.
He is currently nearing the end of a mandatory 10-day isolation period in Bahrain, which could end on Thursday.
Speaking publicly for the first time since his positive test, in only his second communication after sharing a written message last week, Hamilton said on Tuesday that "I hope I can get back in the car soon".
Love and appreciate you all🙏🏾 pic.twitter.com/Y4qs5sYlYg

— Lewis Hamilton (@LewisHamilton) December 8, 2020
He needs to return negative COVID-19 tests and get approved clearance to enter Abu Dhabi if he is to retake his place at Mercedes, which was filled by Williams driver George Russell last weekend.
"I know I've not been in touch the past week but it's definitely been one of the hardest weeks that I've had for some time," Hamilton said in his video message.
"I've just been focusing on recovering and trying to get back in shape so I can get back in the car for the final race in Abu Dhabi.
"I woke up today feeling great and got my first workout in so I just wanted to see you a message of positivity to let you know that I'm OK and thank every single one of you for sending me the amazing messages and videos. I really, really appreciate it."
The agreement F1 has struck with Abu Dhabi authorities to allow the grand prix to go ahead is for a strict biosphere-style environment to be created around the circuit.
All F1 personnel had to travel from Bahrain to Abu Dhabi on Monday this week, with negative COVID-19 tests before and after arrival.
Hamilton had to miss that because of his isolation but will travel separately if permission is granted to belatedly enter the F1 bubble that has been created.
Getting that permission is considered likely if a private flight is arranged in lieu of the missed charter.
"If he meets the entry criteria of the respective governments and then further complies with the testing protocol from an FIA perspective, to test negative prior to entering the paddock, then there's no problems from our perspective," said FIA race director Michael Masi on Sunday.
Mercedes team boss Toto Wolff told German media on Monday that Hamilton is "on the right track".
All Hamilton needs to do from a driving perspective to be allowed to take part in the Abu Dhabi GP is participate in a practice session or qualifying, so theoretically he does not need to arrive in Abu Dhabi and have cleared another negative COVID test until Saturday.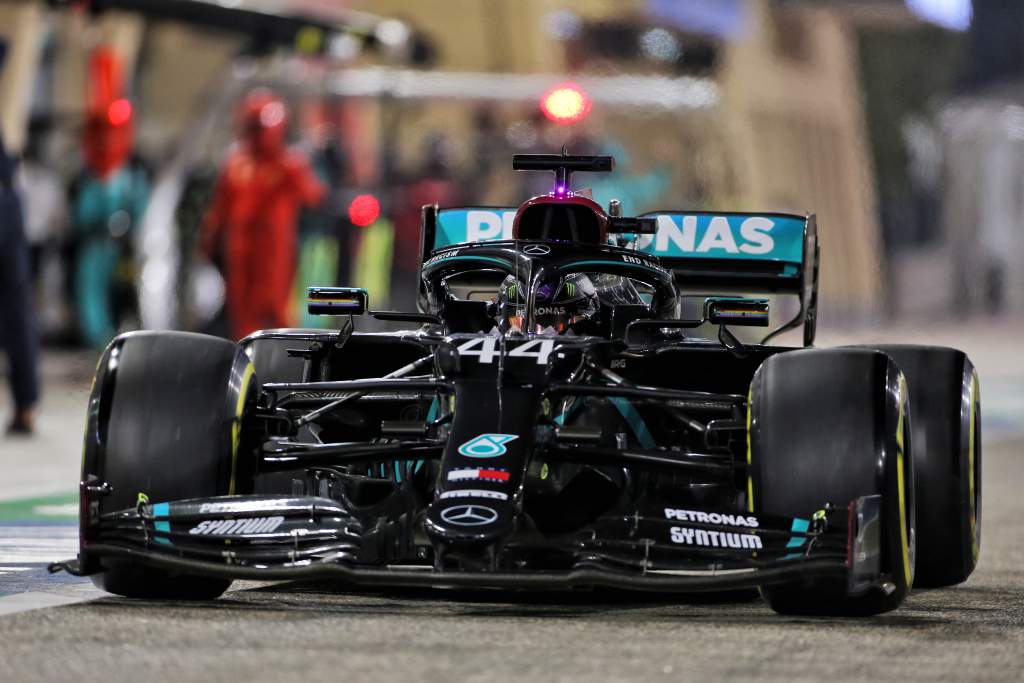 However, waiting until the event has started – without any guarantees Hamilton could make it – before committing to its driver choice would seem impractical from Mercedes' point of view.
It would be a gamble to leave his car vacant on Friday or temporarily draft in either Russell or reserve driver Stoffel Vandoorne for those sessions before making a final decision later in the weekend, because a mid-weekend swap would be awkward and disruptive for both Mercedes and Williams.