Formula 1 world champion Lewis Hamilton's contract saga has finally been resolved, but only in the form a new one-year deal with Mercedes that poses several fresh questions.
Hamilton and Mercedes have committed to a single-year agreement to cover a season in which he could win his eighth F1 world title, before all-new technical rules come in for 2022.
The launch of a new joint charitable foundation is a hint at a longer-term partnership, but for the next few months at least Hamilton's future will remain the subject of speculation.
Here are the key details you need to know about Hamilton's new deal, and the fresh questions it prompts.
Is he going to retire after 2021?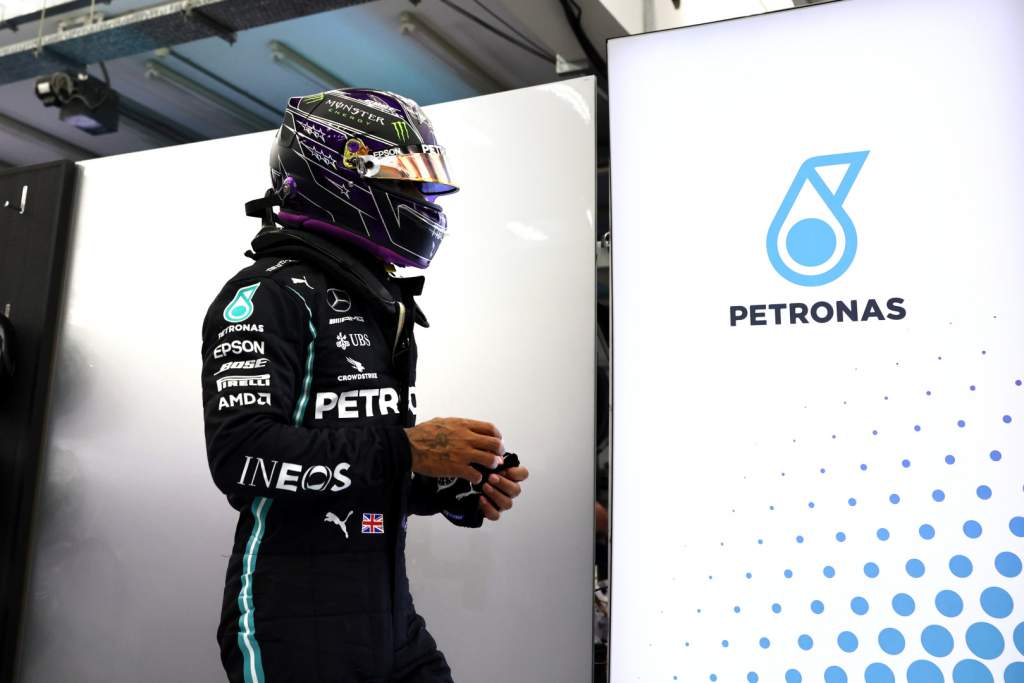 The most obvious question with Hamilton only signing a one-year deal is whether there will be another one after it. Might this be Hamilton's last season in F1?
He had hinted at leaving last year, saying he was not guaranteed to be on the grid, although that was more in the context of the protracted negotiations with Mercedes over a 2021 deal.
However, as this extension takes him to the end of the current era, it's not unreasonable to believe that all-new rules in 2022 offer the best opportunity for Mercedes to pursue a fresh start with someone else.
It also gives Hamilton the opportunity to depart on top, just in case another team trumps Mercedes in mastering the new rules.
But this is just an interim solution that gives both sides flexibility, including allowing Hamilton to commit to at least one more year with Mercedes in the coming months.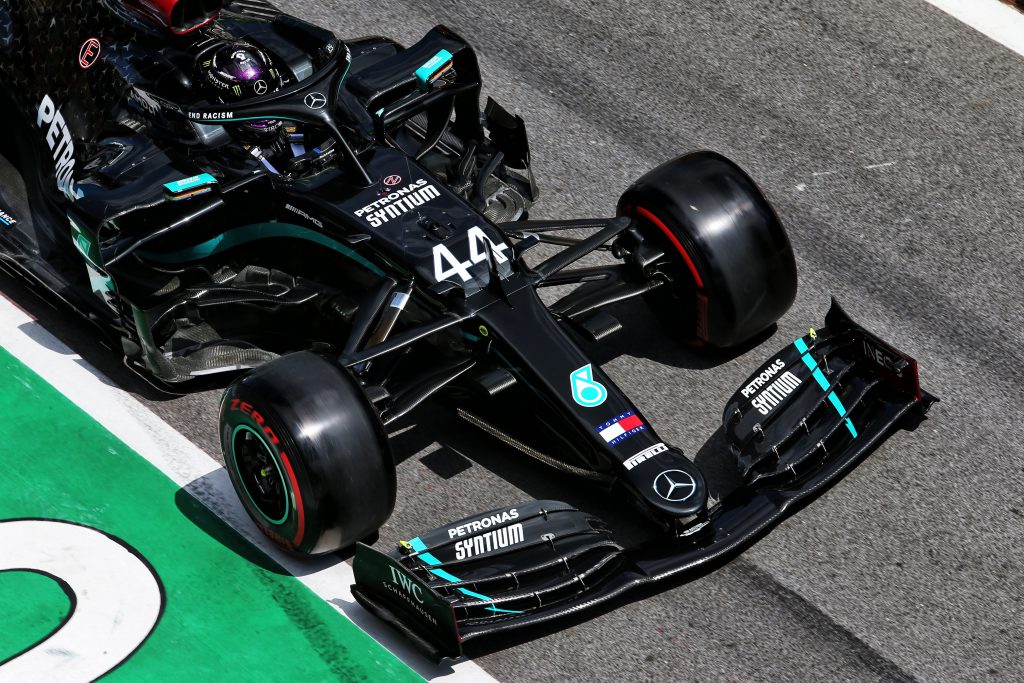 Wolff suggests that the combination of the ongoing COVID-19 pandemic and the automotive industry's relentless charge towards electrification were major factors that would influence the team's financial outlook for 2022 and beyond.
With that in mind, and the prospect of the deal encompassing more than just 2022 – either as a driver or in a non-racing role – Wolff says there was still too much to reconcile, including details they did not want to "carve out via videoconferencing between Christmas and the end of January".
"We jointly agreed on a one-year deal," says Wolff. "First of all, there is substantial regulation changes in 2022.
"We also want to see how the world develops, and the company.
"And on the other side, because we kept it very late we wanted to discuss the contract at the end of the season between the Bahrain races and then obviously Lewis didn't feel well [contracting COVID-19] and at the end we started our conversation just before Christmas.
"It was important to get it done as soon as possible. And in that respect we thought, 'let's postpone the discussion about 2022 and onwards to a later stage in 2021'."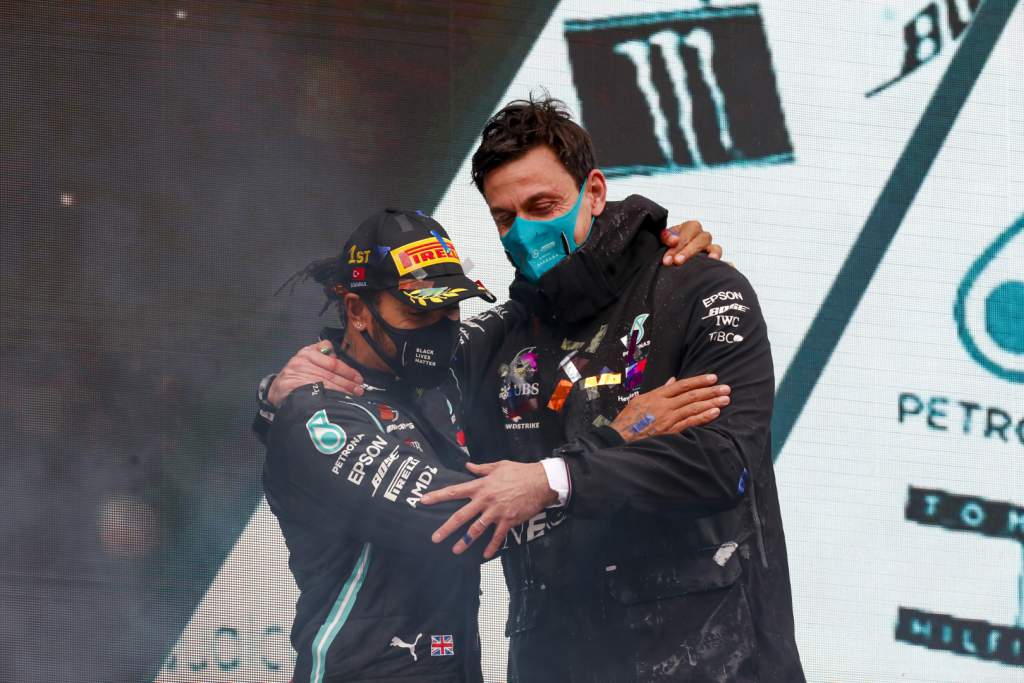 Crucially, Hamilton has more he wants to achieve on-track and off it.
Mercedes says a significant part of the new agreement builds upon a commitment to greater diversity and inclusion in motorsport.
To that end, the two parties will create a joint charitable foundation – an idea suggested by Daimler chief Ola Kallenius with the mission of supporting greater diversity and inclusion in all its forms.
It stands to reason that the best way to promote that is for Hamilton to keep racing for as long as possible. And Wolff says the support committed to the foundation is in the millions, and indicates the long-term nature of the proposal – and thus the Hamilton/Mercedes relationship.
The bottom line is Hamilton's in the ideal position to call the shots.
His performance level is outstanding, he's statistically the greatest F1 driver in history and still at the top of his game, so he's going to be in demand for many years yet.
Realistically, his F1 future is his to shape and determined by whether he wants to continue.
That will be the case until time catches up with him, something that doesn't look like happening any time soon.
In summary, 2021 is taken care of. They'll handle 2022 in due course.
What security is there for both sides?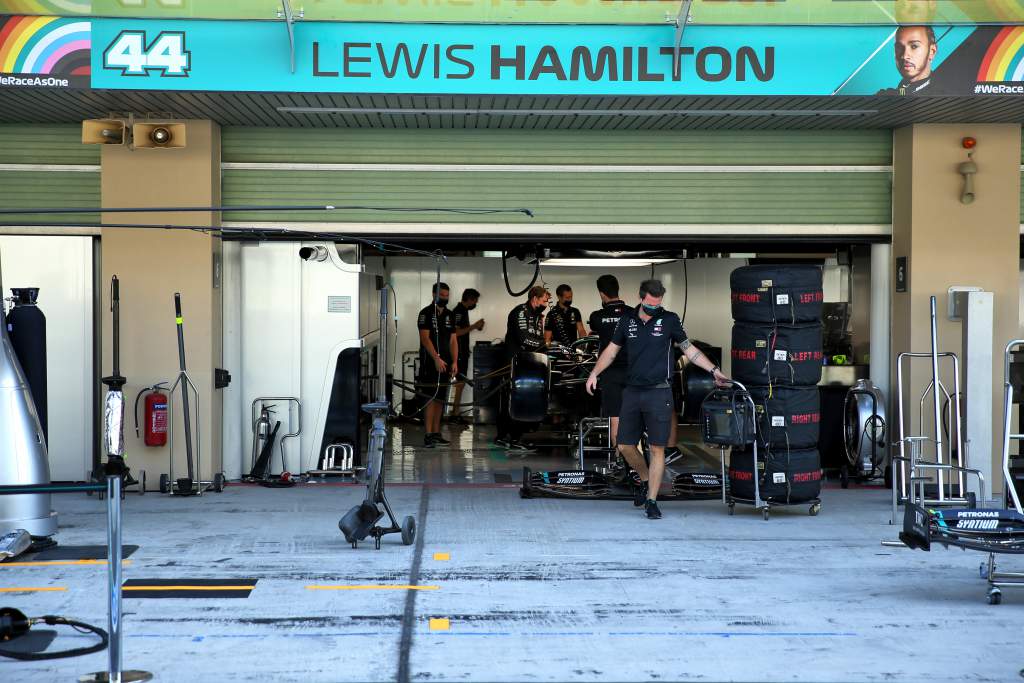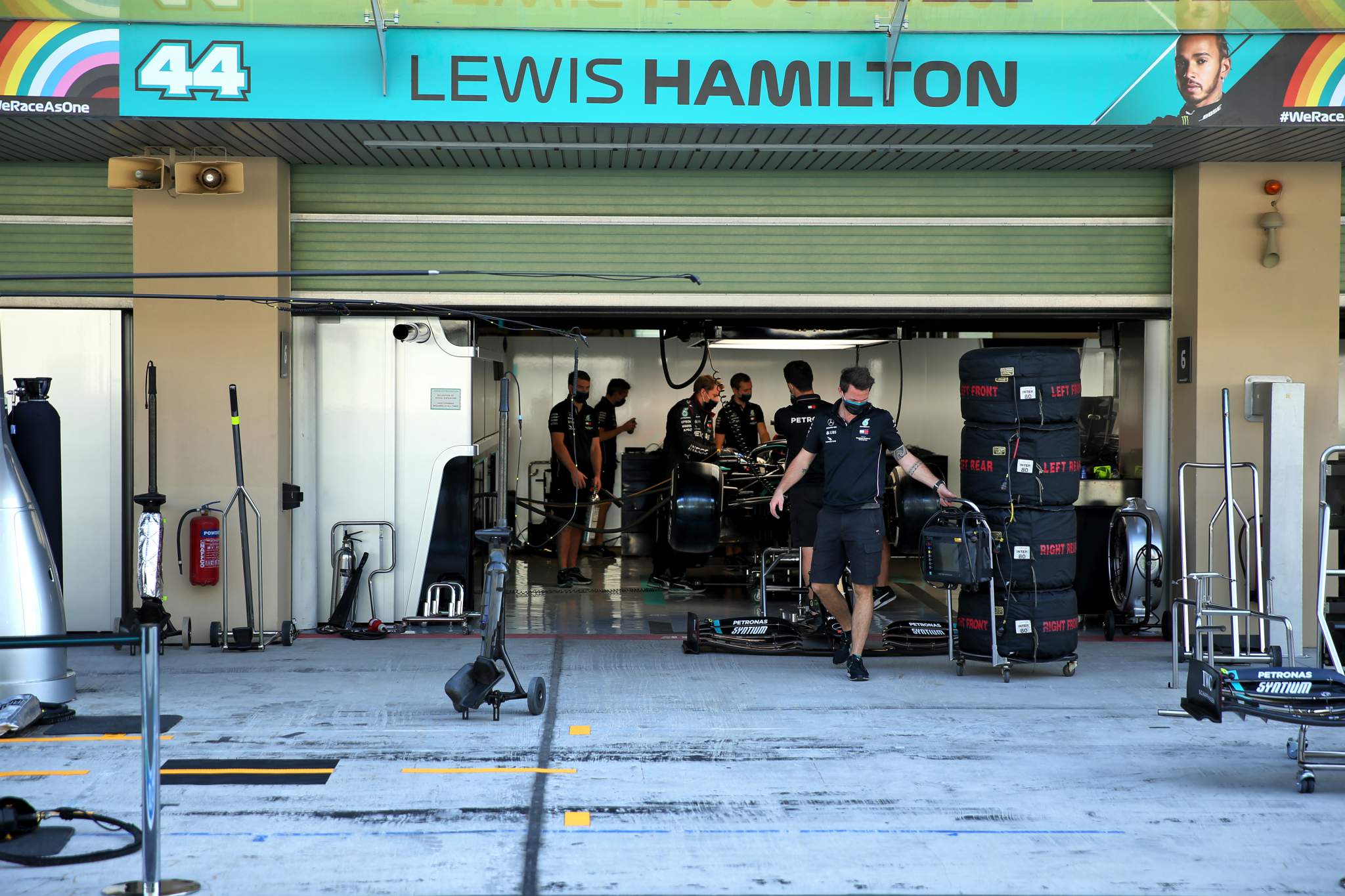 We don't know the exact terms of the Hamilton/Mercedes deal, but it stands to reason that it won't be as straightforward as a one-year contract.
There's every chance a compromise has been reached given there were disagreements in the negotiations about contract length.
After all, Wolff said last year he didn't want a single-year extension because it would mean going through the process all over again in 2021. But that's the deal that has been done.
That means the terms agreed for 2021 are satisfactory in the short-term but neither party is yet ready to accept them for 2022 as well.
For Mercedes, the desire to keep Hamilton is one part of the equation, and a significant one given his qualities.
But if he's not on the F1 grid in 2022, it will be almost as important to ensure he's not plying his trade elsewhere.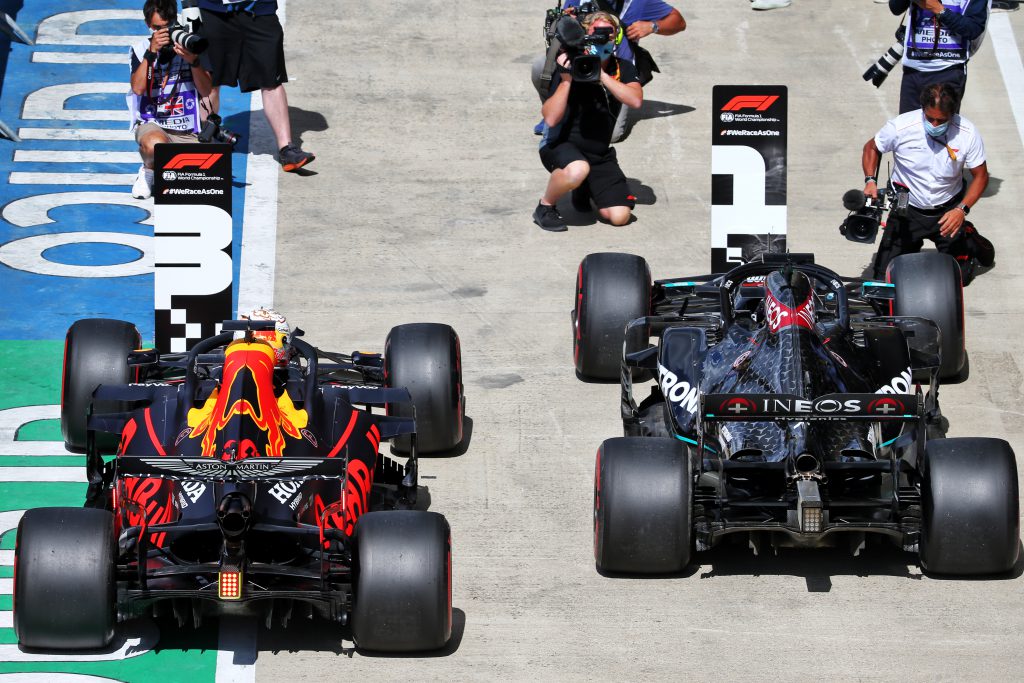 In Wolff's position, you would only accept a straight one-year deal with no safety net if you were backed into a corner with nowhere else to go.
However, a deal that extends beyond one year but that only guarantees Hamilton will race in 2021 and would prevent him driving for another team for a longer term would be an easier compromise to take.
It could be that this kind of deal exists, with the framework that gives Hamilton a deadline to decide whether to race on by a given date.
That's just one possible permutation. It's reasonable to assume that there is far more complexity to this new contract than meets the eye.
But if it really is a flat one-year deal with no guarantees beyond 2021, that won't be a comfortable position for Mercedes to be in.
So, what was really the hold-up?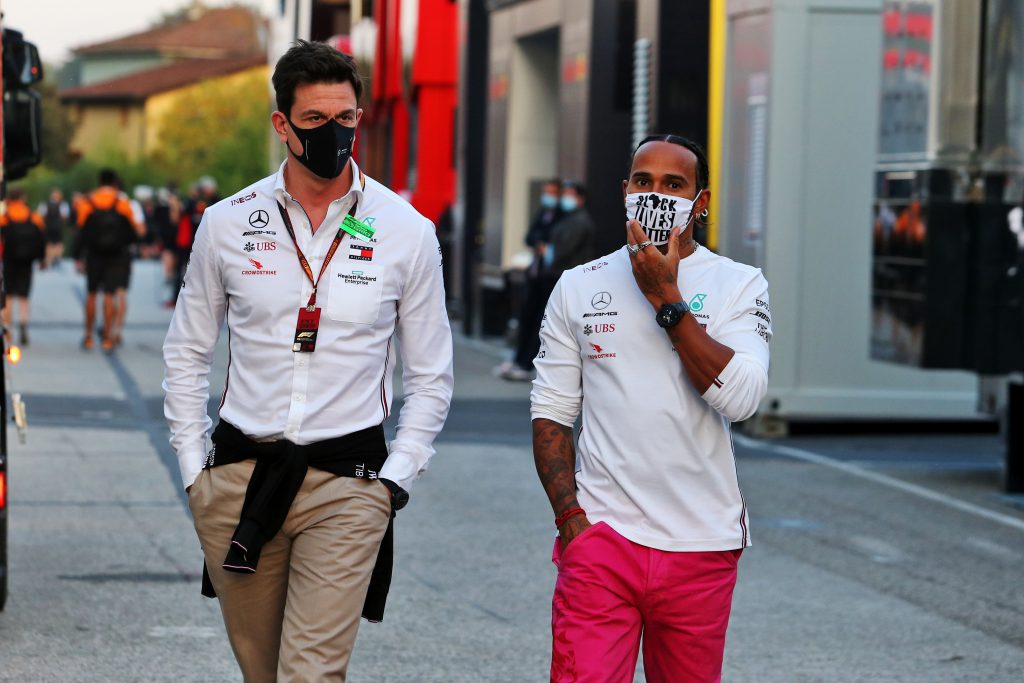 There have been all manner of theories about the delay in sorting this new deal out.
Money's the obvious sticking point, especially given what Wolff said about the potential ongoing financial impact of COVID and the automotive industry's transformation.
However, he has stuck to the position that various factors caused it to be dragged out, rather than there being fundamental disagreement over Hamilton's pay.
"Lewis has always recognised that this is a very difficult period," says Wolff.
"Difficult in the sense of difficult for everybody. Difficult from a health point of view.
"There's much more important topics than F1 racing, and also that the auto industry is in a transformation phase.
"So, the money topic wasn't the sticking point, it was more about let[ting] us get going quickly for 2021."
But the fact remains that the negotiations were held up to a point where suddenly time was running out. Wolff says that's just an unfortunate combination of external factors.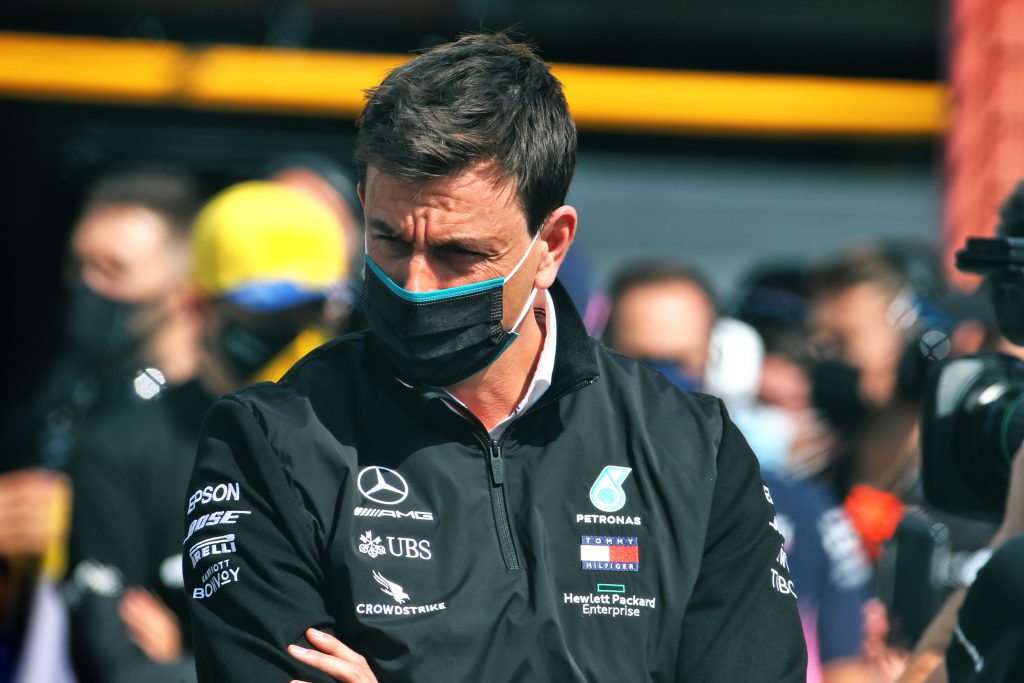 It was initially hoped a gap in the intense 2020 schedule would facilitate negotiations, but they were then put back to after the titles were sealed and then eventually after the season entirely.
This, Wolff says, was partly due to Hamilton contracting COVID-19 at the time they had planned to discuss the matter in person in Bahrain.
Hamilton ended the season reiterating his desire to get a deal done and said talks would start in the days after the Abu Dhabi Grand Prix – but that didn't happen either.
Those who have been adamant there was a substantial sticking point will feel vindicated by the fact it's only a one-year deal. After all, why would a simple extension for 2021 take this long to sort?
There are different factors involved and non-salary items such as Hamilton's off-track role and initiatives around diversity were fundamental elements to address.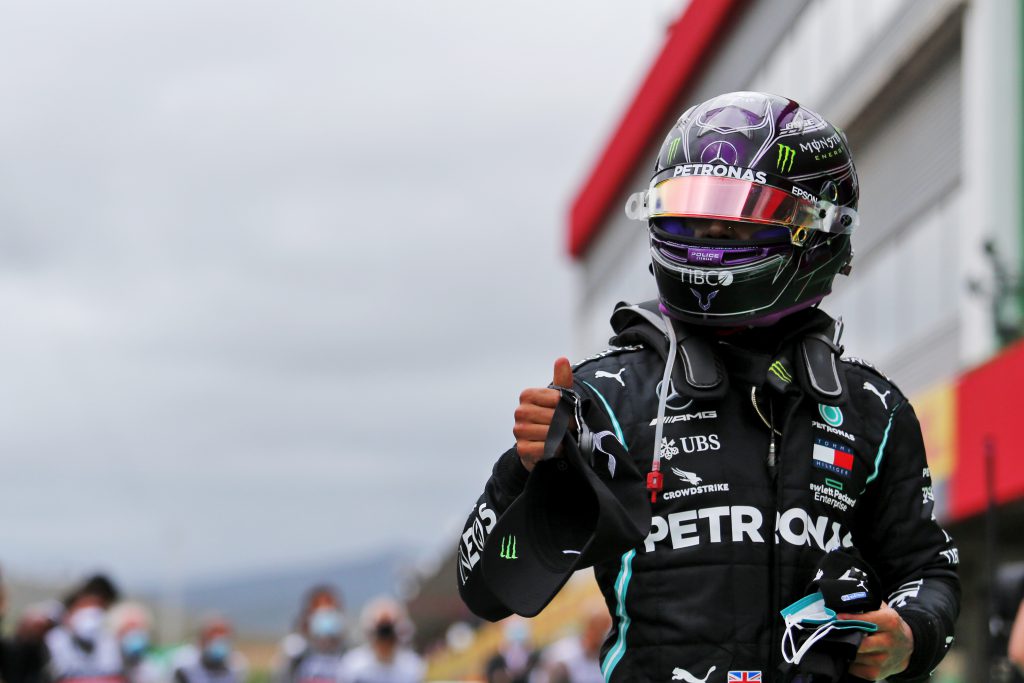 It was also speculated that Mercedes had rebuffed Hamilton's financial demands with conflicting reports that listed salary, a veto over his team-mate, duration of the contract, taking a share of Mercedes' F1 revenue and all manner of things as potential reasons for the lack of a resolution.
"I don't know where it came from, because none of that is true," Wolff insists.
"The truth is there was not a second of discussion about any driver-specific clause. He has never asked for that in the last eight years, and it's a team decision.
"The other clauses about the revenue share, that rumour was baseless too. None of that was ever part of our discussions."
How will it impact the 2022 driver market?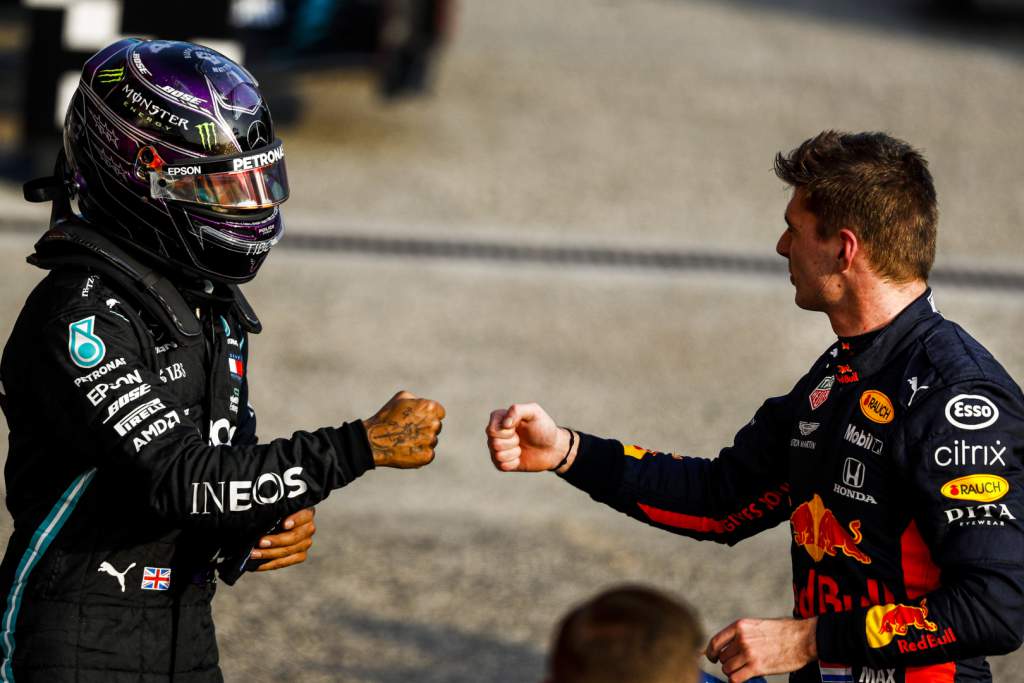 Though Wolff has heavily hinted that both sides are keen to strike a deal that covers 2022 as well, the next few months are going to be dynamite for F1's driver market as both Mercedes seats will be theoretically available for a few months yet.
And if Hamilton took this long to commit, and only committed to a one-year extension, he is clearly not set on staying at Mercedes beyond 2021. At least not at the moment.
That presents a fascinating opportunity for other drivers to make their case, not just for the potential Hamilton vacancy but also in the other seat if Valtteri Bottas isn't kept on again either.
We'll come to Bottas and the most obvious candidate to sneak into Mercedes' line-up shortly, but it's fun to ponder what this means for Max Verstappen.
He's an especially interesting option given he had talks with Mercedes way back in 2014 when in European Formula 3 and only picked Red Bull's junior programme because it guaranteed him a move into F1 with Toro Rosso the following year.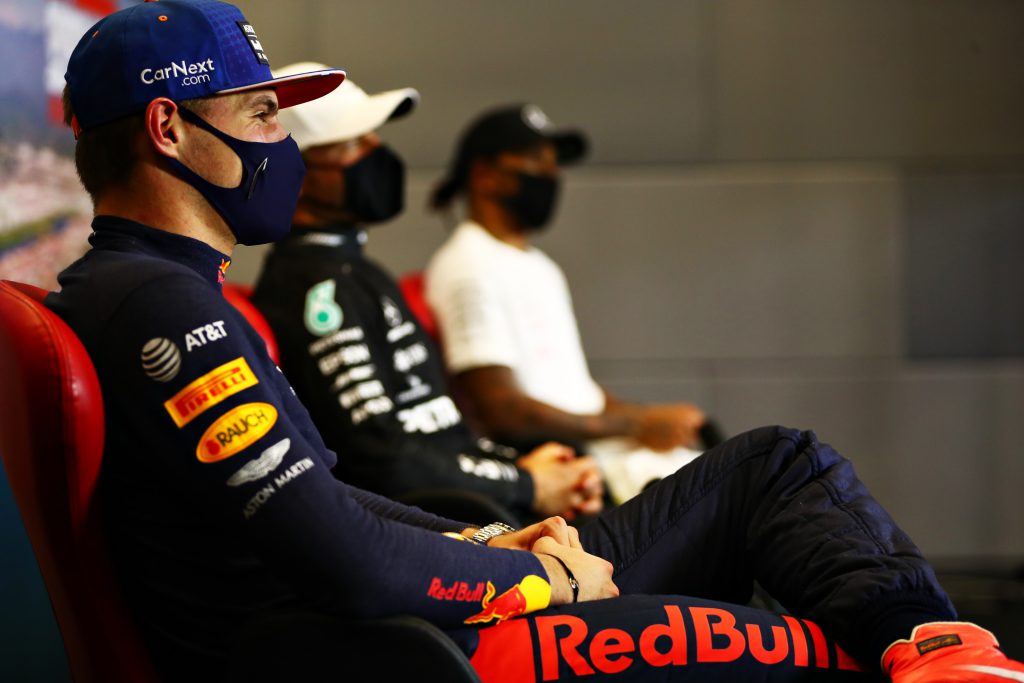 Yes, Verstappen has a long-term Red Bull deal, but that will have break clauses in it.
It would be nonsense for Verstappen to not even consider the possibility of a Mercedes move in the wake of Hamilton's one-year commitment.
Likewise, Mercedes must be looking at Verstappen, widely regarded as the best driver bar Hamilton on the current grid, as a potential post-2021 candidate.
"The team needs to decide long term what we are going to do about drivers," says Wolff.
"Valtteri and Lewis have our 100% commitment and loyalty for 2021, we will support them with everything we have and we will then look beyond this year and say 'What is the line-up that we imagine in 2022 and onwards?'
"And our first discussions are going to be with Valtteri and Lewis, respecting our values of loyalty and integrity.
"But on the other side the young drivers are the future and therefore we need to consider how we want to set ourselves up for the years beyond."
In any case, the knock-on impact of a protracted Hamilton negotiation for 2022 will be huge. Theoretically many drivers are out of sync for this, such as Daniel Ricciardo, Sebastian Vettel or Fernando Alonso.
But contracts can be broken. Anybody who thinks they could benefit will either be double-checking their contracts, or waiting as long as possible to avoid committing to anything beyond 2021.
What does it mean for Bottas and Russell?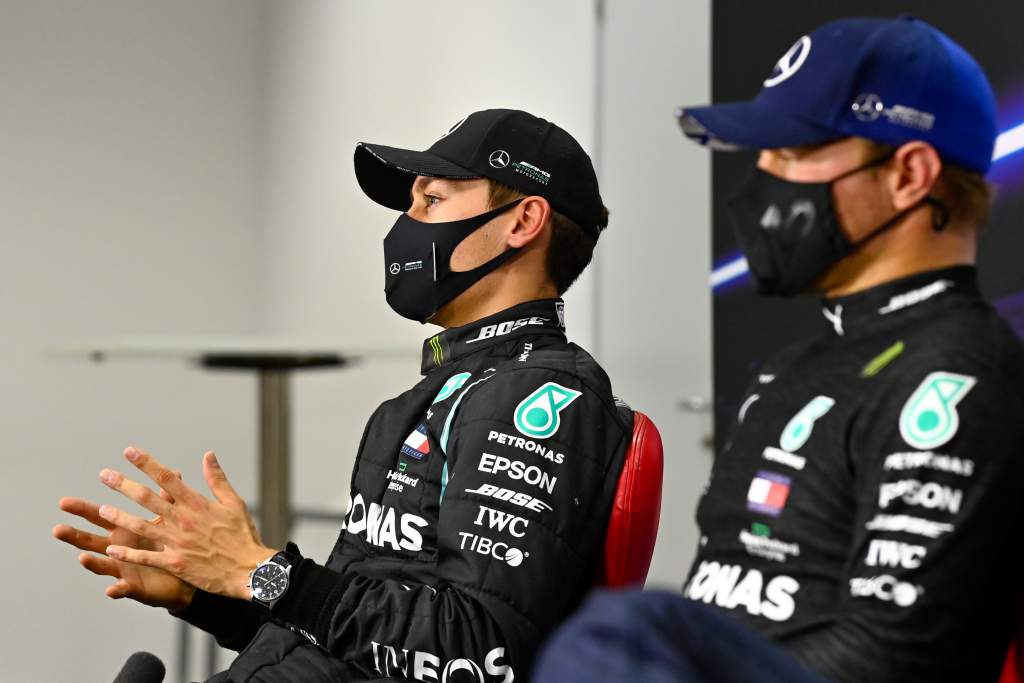 Bottas and George Russell are the two drivers whose fates are directly intertwined with Hamilton. Decisions about Hamilton's future cannot fail to have an impact on them.
For Bottas, it could go either way, but a little uncertainty might prove to be his friend.
Ever since Russell's starring role in the Sakhir Grand Prix, the expectation has been that Russell will take Bottas's place in 2022 alongside Hamilton.
But given the risk of Hamilton not being around then, the continuity Bottas offers could increase in value.
That's even more relevant if Hamilton retires at the end of 2021 and Mercedes wants to attract Verstappen to the team, which would be the logical move.
What's more, if this situation arises again next year and Mercedes is trying to convince Hamilton to stay, given he benefits from having Bottas as team-mate this might also strengthen his position.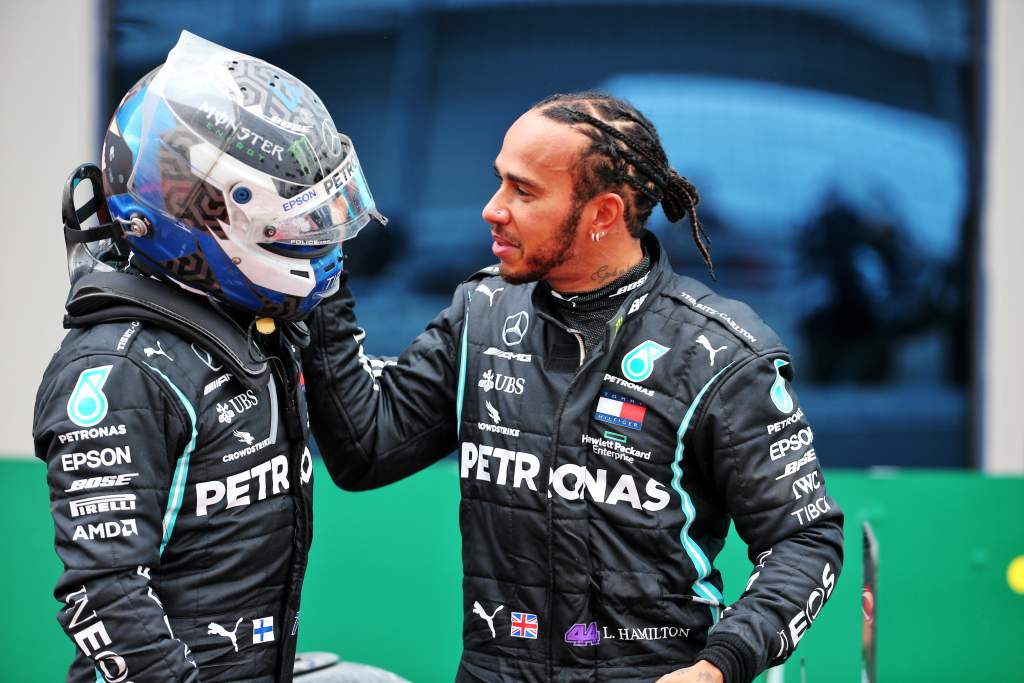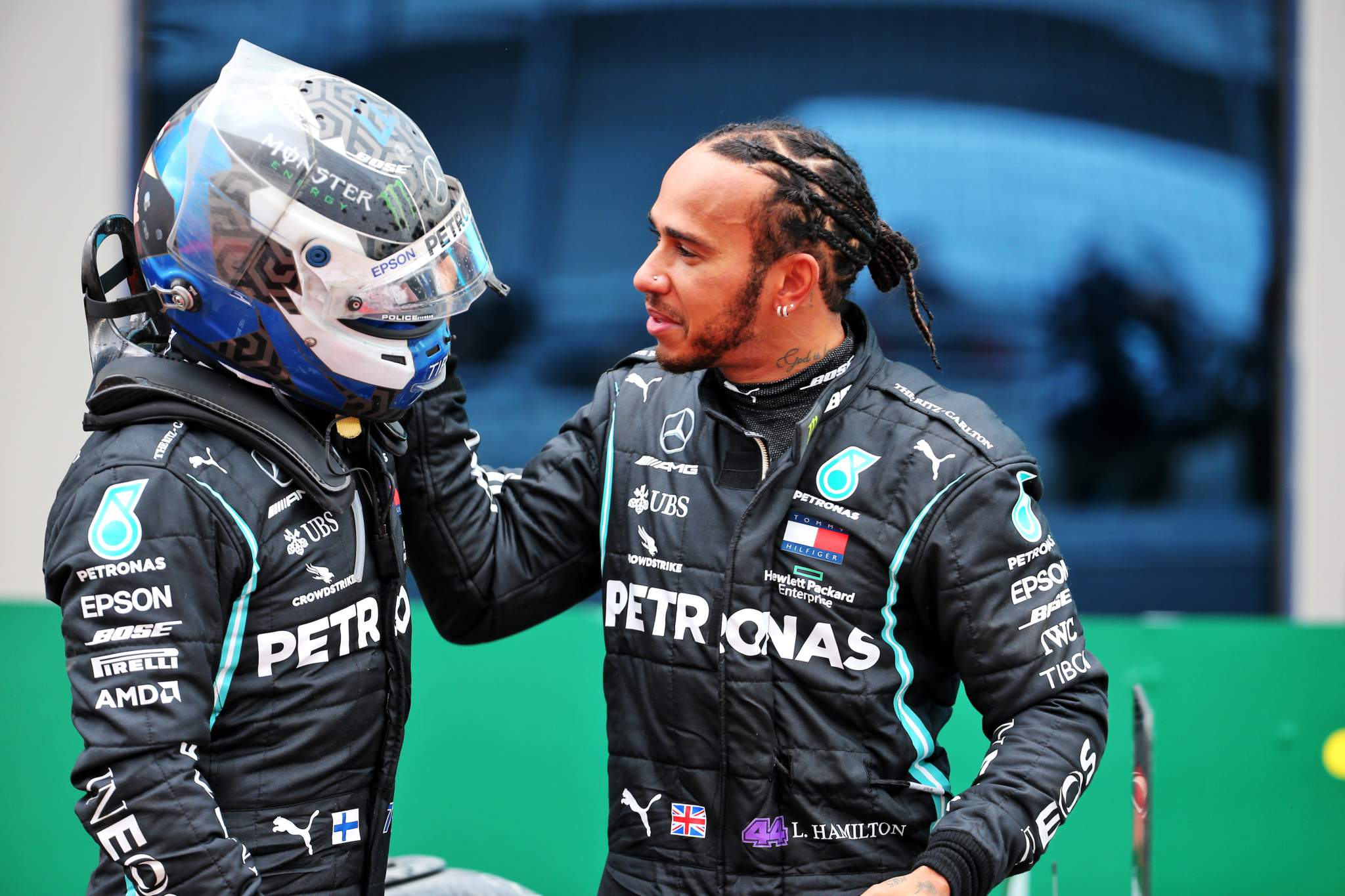 As for Russell, all he can do is wait his turn. He's done everything right so far and after three seasons at Williams the time would be right to step up.
But any uncertainty over Hamilton's future could delay that decision-making process and will certainly complicate it.
This could increase the chances of a fourth year at Williams, trigger an interim step with another team, or maybe it'll all end with Mercedes deeming the time is right to promote him after all.
In absolute terms, this doesn't impact what either Bottas or Russell needs to do.
A driver's cause is always advanced by performing well on track, so what really matters is that they don't let this situation distract them.
What about the future?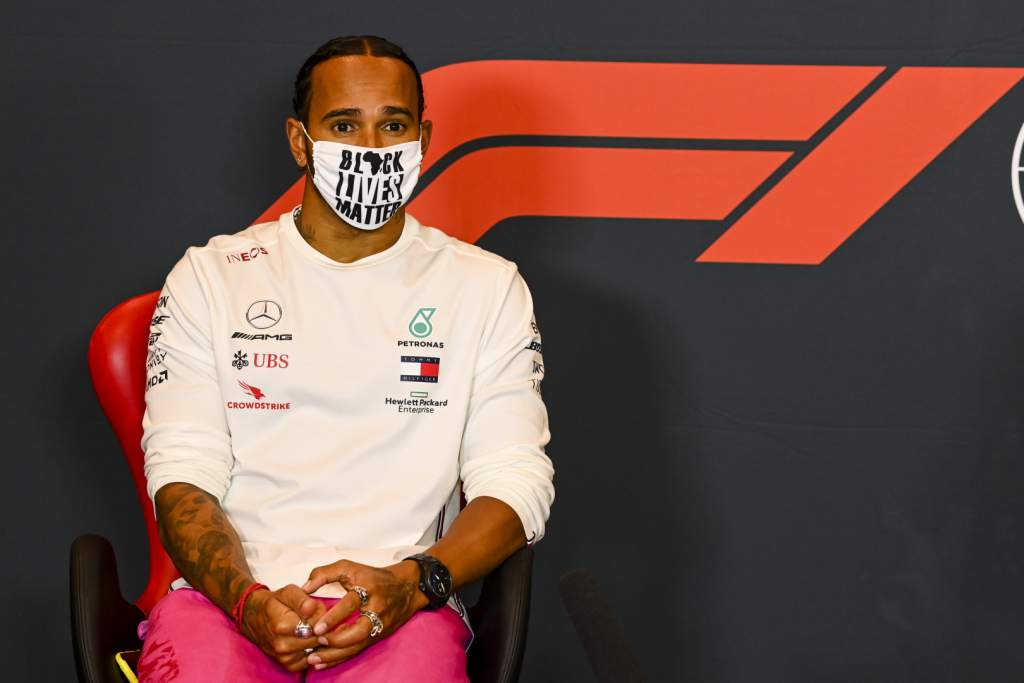 Whatever deal was struck for 2021 is not guaranteed to work for 2022 as well, which means Mercedes and Hamilton must re-enter talks at some point this year.
And that means potentially Hamilton's future being the subject of intense speculation yet again, although Wolff says he wants those talks to begin much earlier this time around.
That's understandable as the stakes are higher, given Hamilton leaving F1 seems a lot more likely at the end of 2021 than it would have been last year.
"It's always tricky to find some time while racing but we have learned the lesson that there could be external factors that can delay discussions and we don't want to end up in January again, so probably we are going to pick up talking about 2022 much earlier," Wolff says.
"We agreed jointly that we didn't want to drag it on as long as we did this time around and we're trying to find some time together during the season."