Red Bull's recent problem with its second car has led to all kinds of conjecture about the role of Max Verstappen in the Formula 1 team's struggles.
Some believe Red Bull is so focused on designing a car around Verstappen it makes it impossible for others, like Pierre Gasly and Alex Albon, to do as well with it.
So, he is comfortable driving the car, it's just slow, while his team-mates can't even get to that level because in this scenario the car's designed around an undefined 'Verstappen driving style'.
A secondary version of this argument is that Verstappen is so demanding of a certain car type that Red Bull keeps trying and failing to create that for him. And that comes at the expense of something more globally beneficial.
Others believe that Verstappen is a red herring, and the struggles of Gasly and Albon are rooted in their own shortcomings as drivers. Whether it is mentality, capacity under pressure or outright speed, the individual qualities of Sergio Perez's predecessors at Red Bull undeniably played a part in their respective struggles.
There is likely more truth to the last idea than the first two, which seem to overlook the fact Verstappen doesn't want a car that's often slower than a Mercedes and prone to aerodynamic stall at the rear: he wants a car that's quick, that has good grip to attack a corner with and a predictable rear end that allows him to do so with confidence he won't be spat out the other side. He wants what most drivers want.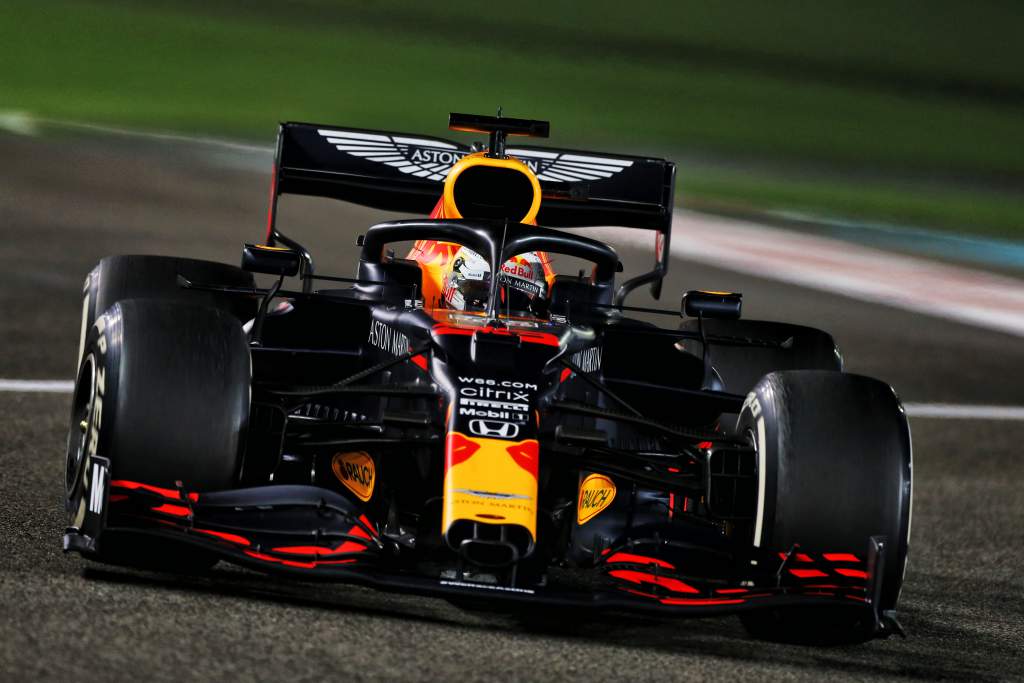 Red Bull ceding to a supposed Verstappen driving style is a myth, as his the idea of a specific Verstappen driving style itself. As he tells The Race, his approach isn't that binary.
"As a driver, it doesn't matter if you have an understeering car, oversteery car, slippery surface, grippy surface, you constantly adjust your driving style to that," says Verstappen.
Verstappen speaks of adaptability as if it is second nature. Probably because it is
"If you just say 'this is my driving style', this is how it's going to be, you will not be quick. I think you learn in your whole racing career from go-karting to F3 to whatever, every weekend the car behaves a bit differently. So. you always have to adjust to it.
"It's every weekend, constantly you're adjusting your driving style a little bit to make sure that the car is working well. And of course you try to set the car to your liking but it will never be fully to your liking. You always have to fine-tune. Or at least you try it.
"And at the end that's what makes a driver fast."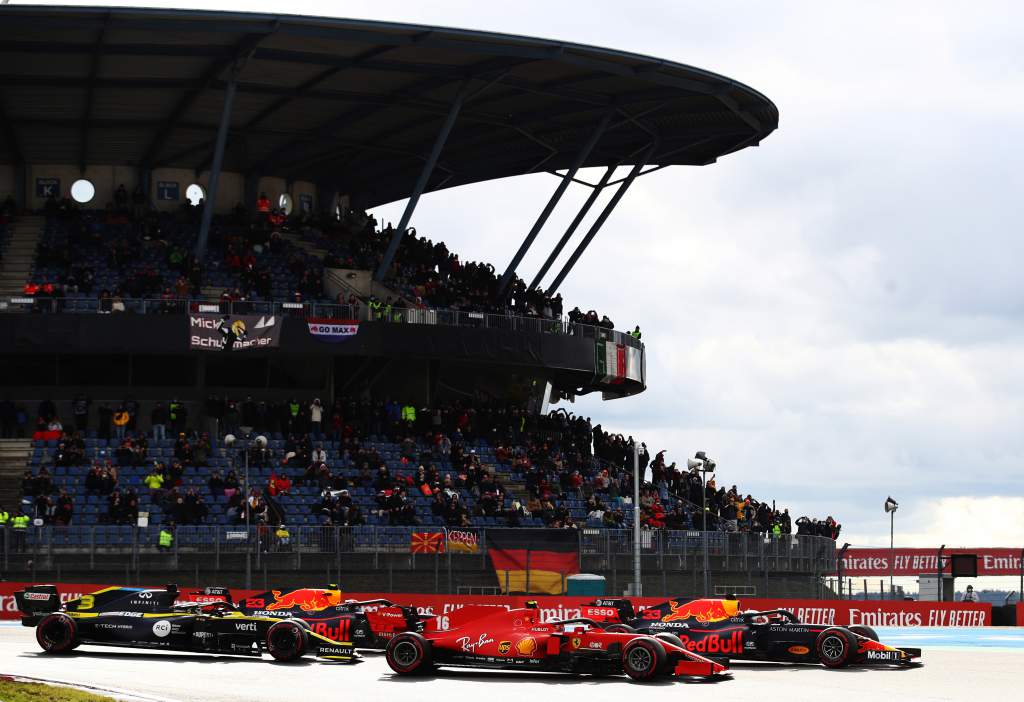 That's what makes a driver great, too. Throughout F1 history the very best have had very different careers, been very different personalities, and on the surface seemed like very different drivers. But if they share one defining trait it's their capacity to handle different situations and adapt to what is required in each moment: they have a wider operating window.
Verstappen speaks of adaptability as if it is second nature. Probably because it is. This is a young man who has been carefully moulded into a world-class driver. The devotion to the craft of driving, instilled at such a young age, is why at 23 he has greater intuition and 'feel' than most will have at the peak of their powers.
"I think I've always felt comfortable, sometimes just lacking a bit of experience of what to expect because the first year in F1 everything is so new, and just in general lacking formula experience because I only did one year in F3," he says.
"But through the lessons I learned already from a very young age in go-karting, the basics are the same.
"You constantly need to adjust, to adapt to different circumstances and basically that's what you continue in Formula 1 and you get better at just purely because of experience."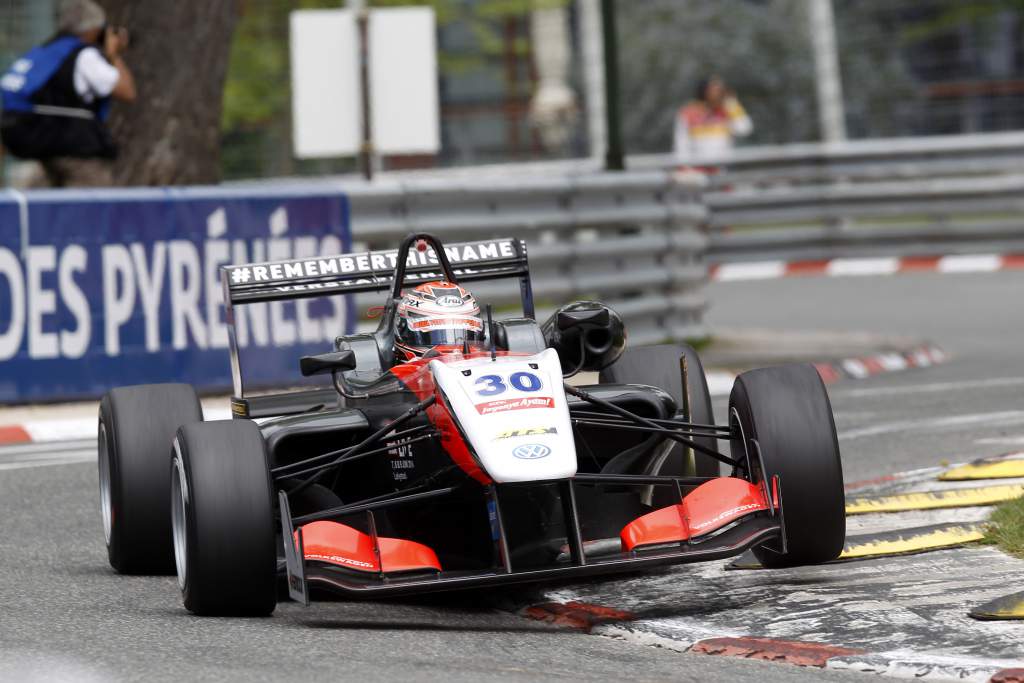 What Verstappen has learned in F1 has been layered onto years and years of knowledge gained from his karting career. His rise in car racing was prodigiously, freakishly fast – just the one season in European Formula 3 (pictured above) as he says – but he didn't just enter F3 from nowhere. He spent an awful long time driving karts, winning at the highest level against much older and more established opposition. Even now, with six seasons of F1 under his belt, Verstappen's grand prix racing stint is less than half his total racing career.
Verstappen's ability comes from his intuition, which in turn a legacy of years of relentless preparation and practice. So, when he finds himself dealing with a skittish rear end, or in greasy conditions, or driving through rivers like in the 2016 Brazilian Grand Prix, he has an extraordinary bank of data to use to handle those challenges. And he can access it automatically.
"Knowing that you have the car to always fight for a podium helps a lot," :: Max Verstappen
It's why he handles them better than most, why even if a data overlay of a given lap or a comparison of a race stint might have shown Gasly or Albon where Verstappen was quicker, and a binary idea of what he was doing to be quicker, it doesn't fully account for how he was doing it.
Driving a car is a dynamic process, with multiple inputs and countless adjustments. It's an immensely complicated sensory puzzle and piecing it all together through conscious thought is difficult, if not impossible. Most of what makes Verstappen so effective is happening on an unconscious level.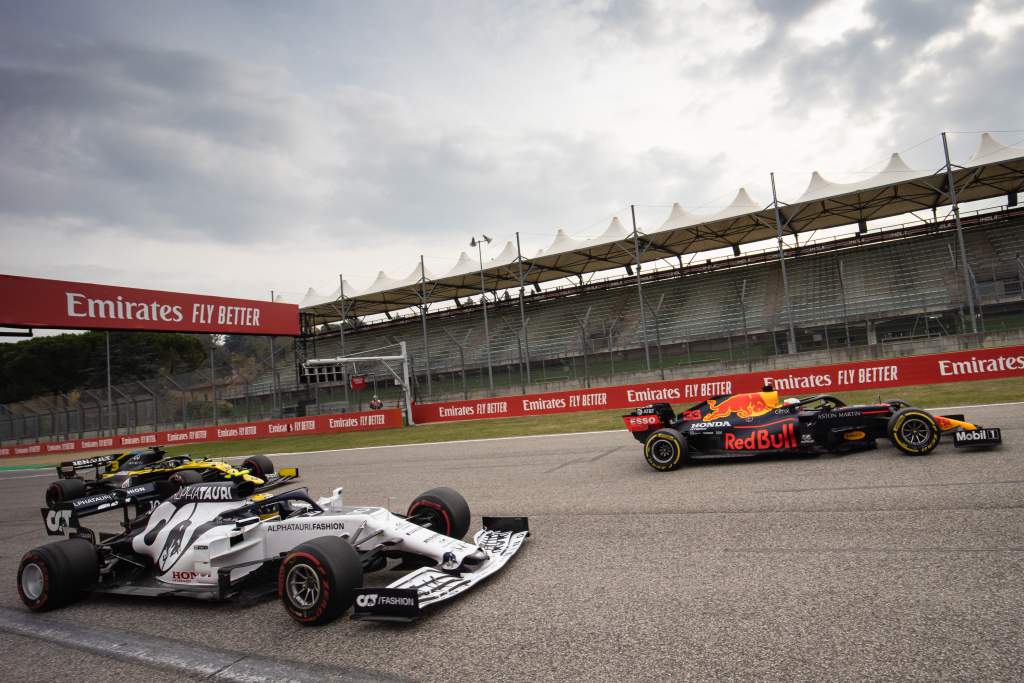 If you tried to get him to consciously talk through it, chances are he couldn't. He'd probably do a better job than others, but most of what he is now as a racing driver he has hardwired into himself over the last 16 or 17 years. It would be like using only words to try to teach someone how to walk.
So, what can lazily be described as Verstappen's 'driving style' is far more complex than that. He doesn't have one way of driving, he has the skills required to drive in multiple different ways and is building more and more experience to know what way works best in any given moment.
That manifests itself in such delicate, refined inputs that most drivers can see what he's doing and get close to replicating it, but not quite. And that's worth tenths of a second at a time, especially when it comes to the 2020 task of taking a capricious car and driving around its vices.
This is what is second nature to Verstappen now, why the speed seems to come so effortlessly. In 2020 he augmented that with further gains in maturity and judgement. This is a vital second trait that will, car permitting, allow Verstappen to translate his performance into championships.
His racecraft seems better than ever. He thinks his progress as a driver is down to "microdevelopments" now but pinpoints "consistency" as a clear improvement last year – "making the right decisions like lap one and stuff like this".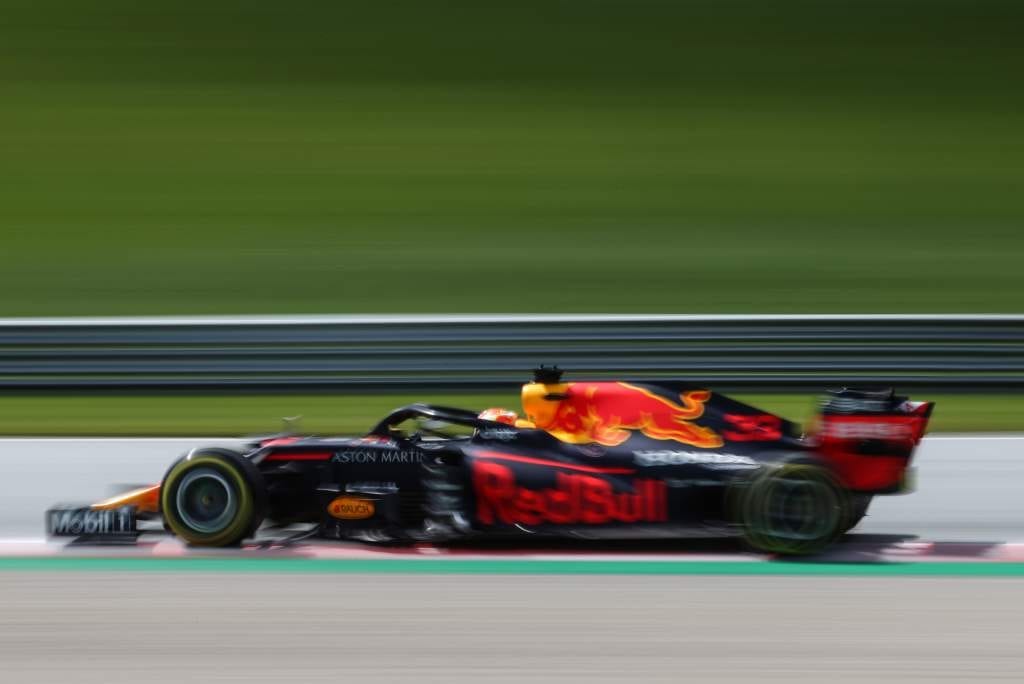 "Knowing that you have the car to always fight for a podium helps a lot," says Verstappen.
"I always said, the mindset changes quite a bit from being in a winning team or having the possibility to win, to when you are in, let's say, a bit more of a midfield team, where they try to risk a lot in the first lap. Because they know that can make or break their race.
"I know, at the moment, even if I have a bad start or whatever, normally I can always get back to third, worst case. So your mindset is completely different.
Verstappen's still got a bit of spark, maybe even volatility, about him off-track
"And also in the championship, I don't need to take a lot of risk all the time. I don't think that is always an improvement from the year before. Sometimes when you have to take that much risk, the chance of a mistake is higher.
"At the moment I'm not in that position, having to need to risk 110% all the time. I know that even, let's say, you have a good start and you dive up the inside of Lewis or whatever, most possibly he would get by you, again. Or when Sergio [Perez, in his Racing Point] would have got ahead of me, I know that I could get him back.
"So, it's a different mindset."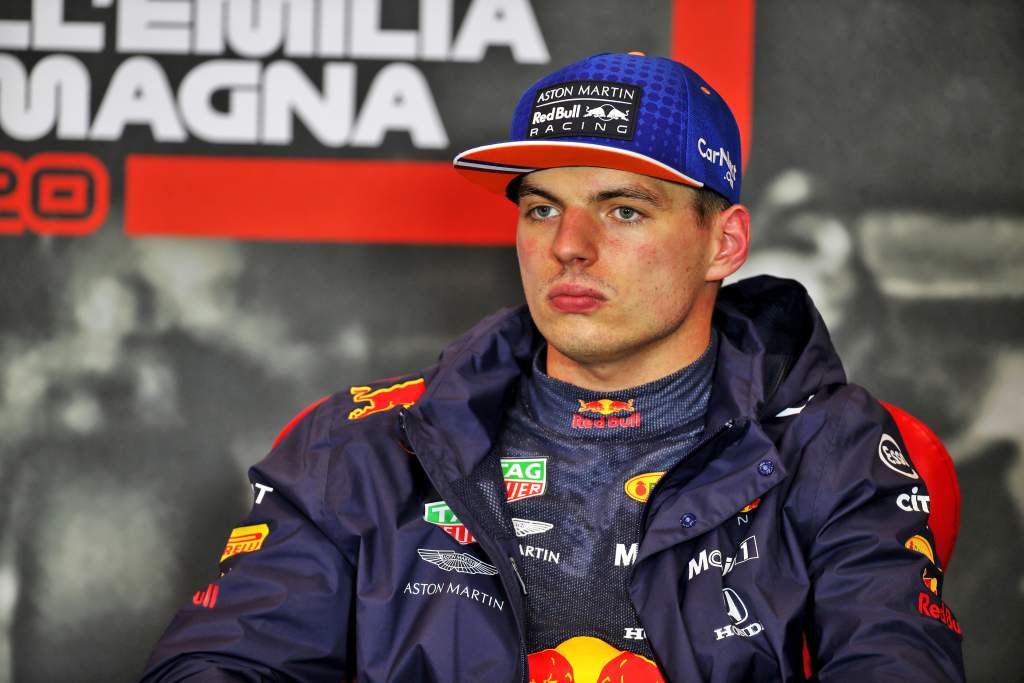 It's a mark of how Verstappen has, essentially, grown up in the last couple of seasons that those words are spoken by the same young man who was adamant in early 2018 he didn't need to change his approach after getting into a spate of incidents while taking too many risks. In fact, Verstappen got so irate he jokingly (half-jokingly?) said he'd headbutt someone if he kept getting asked about it.
Verstappen's still got a bit of spark, maybe even volatility, about him off-track. He can turn quite quickly if he feels things aren't in his favour. But there are few drivers who can't keep a lid on every emotion: Hamilton, Charles Leclerc, Sebastian Vettel and Daniel Ricciardo all spring to mind as blowing their tops for different reasons in recent years.
What was noticeable in 2020 was how Verstappen was able to shrug off any potential victim complex once it became clear Red Bull's title challenge was effectively dead-on-arrival. And he channelled any frustration into a season of relentless consistency despite a car that looked quite wild at times. Like the exact intricacies of his driving, his apparent new-found patience is not something Verstappen can fully explain in words.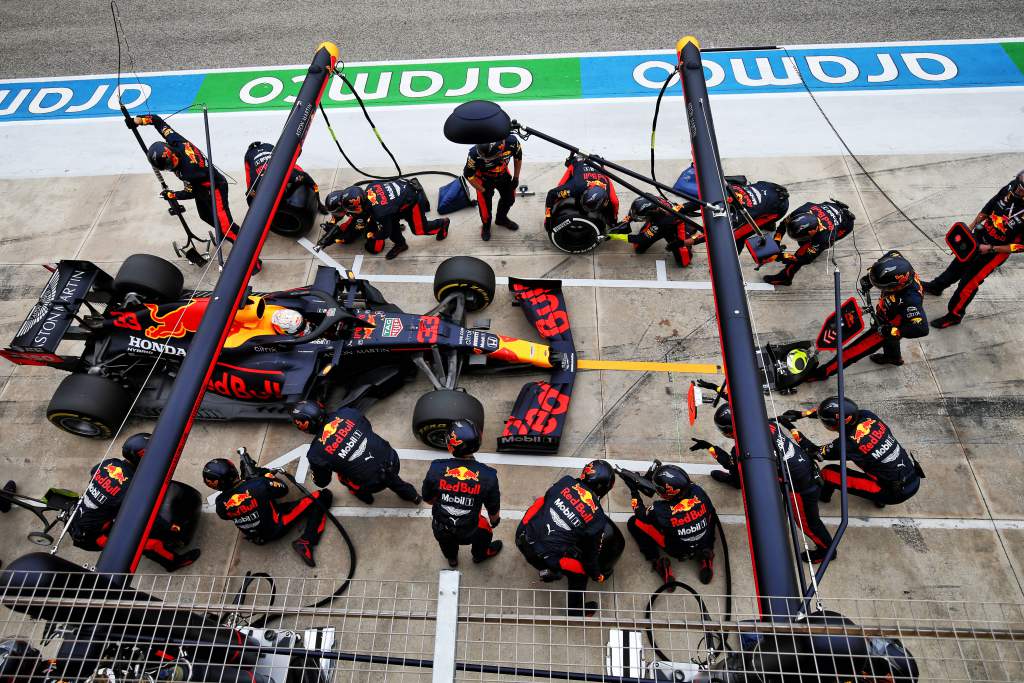 "I think it's more difficult on my dad than me!" Verstappen laughs. "I think he has less patience than me. I don't know how I got it because my mum also doesn't have it!
"I know Formula 1 is like that sometimes and I know, of course, my dad from his career, all the experiences he had, he wants me to fully succeed, and he knows that it's there to fight for a championship. And I know it's there. But you need to have patience and let everything fall into the right place.
Whatever's been coded into him through his driving career is now emphatically supported by a layer of rationality that comes with experience
"Sometimes it happens in the first or second year already in Formula 1, maybe you start at the top team and they are at the right time in their space of dominance. Or maybe it happens a bit late in your career, or never happens, you don't know.
"You just have to accept that in F1 it is most of the time only one dominant team and if you're not in that then you can force whatever you want, it's not going to happen. You only make yourself frustrated, you make the people around you insecure, and unhappy."
It's very difficult for F1's most driven, passionate and competitive personalities to accept anything less than success. Verstappen appears to have understood that success can be redefined depending on your circumstances.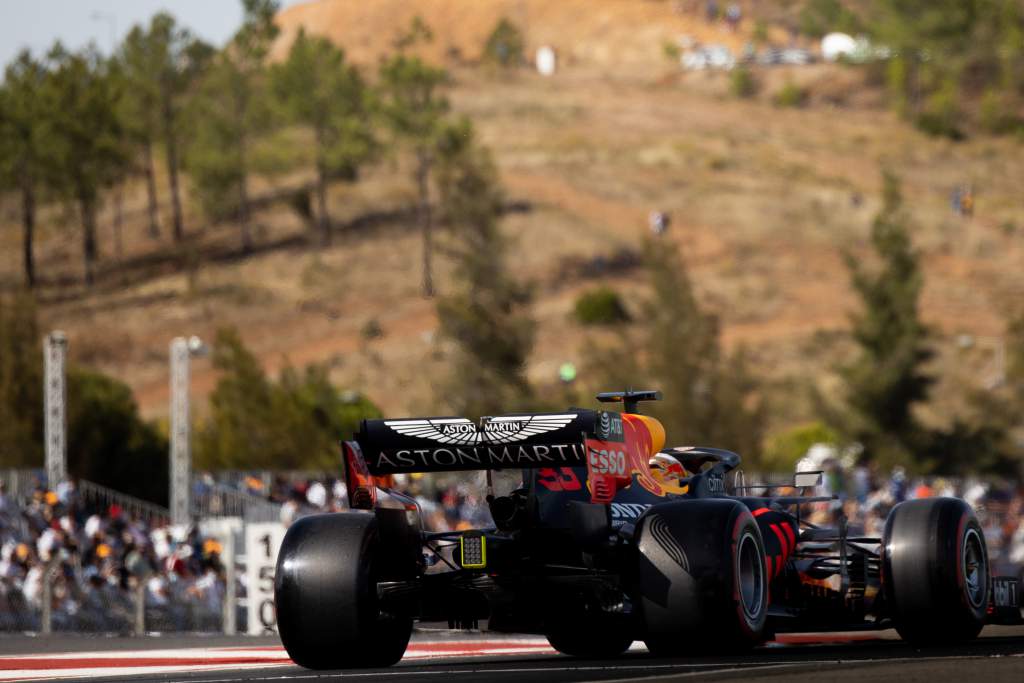 That seems to have smoothed out the worst of his rough remaining edges. So whatever's been coded into him through his driving career is now emphatically supported by a layer of rationality that comes with experience of F1 itself.
Another way of looking at it would be that while his deep-rooted qualities have made him capable of the spectacular from the first moment he drove an F1 car, his added experience and maturity have enabled him to convert that consistently into top results.
The result is Verstappen almost invariably getting more out of a car, good or bad, than his Red Bull team-mate – whether that's Albon, Gasly, or even Ricciardo by the end of their time together.
That has little to do with a specific 'driving style'. In fact, it's quite the opposite.