One of the most surprising announcements ever seen in F1 Esports is Brendon Leigh leaving Mercedes, the team he won his second drivers' championship with, to join Ferrari.
The most successful F1 Esports driver in partnership with the current real-life F1 champions seemed to be a match made in heaven and few would have predicted Leigh would change teams this year.
In 2017, Leigh won the inaugural F1 Esports championship before any of the F1 teams were involved, but in 2018 he won the drivers' championship with the Brackley-based team and helped it to lift the inaugural teams' title as well.
But two most recent seasons haven't quite lived up to his past successes, as he ended the 2019 season fifth in the drivers' standings and was then a spot lower last year.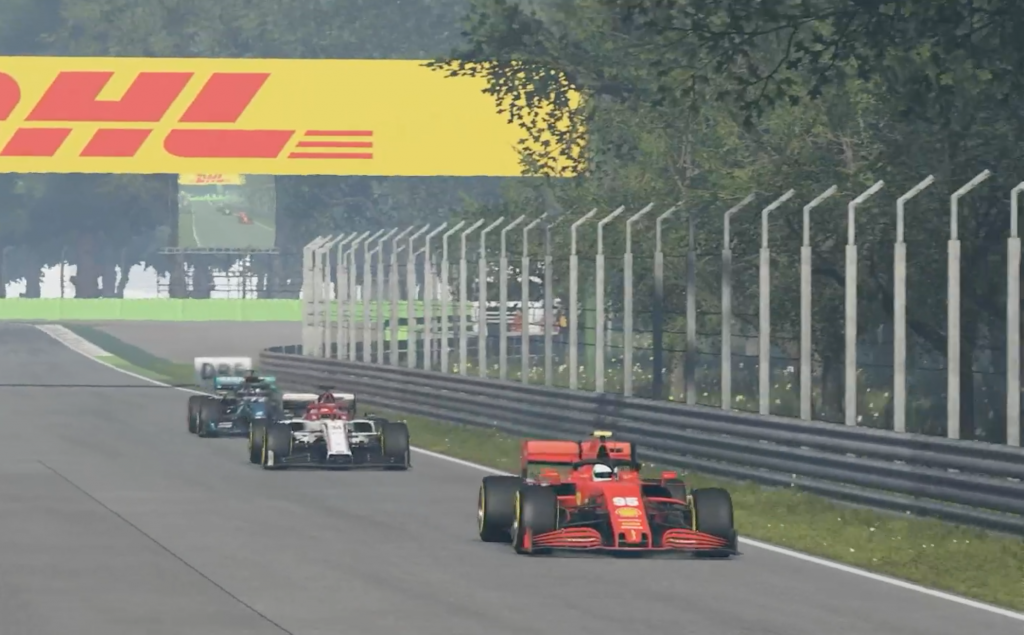 Unlike in real-life motorsports, changing your team doesn't change the base competitiveness of your car as F1 Esports is run on equal car performance settings – so instead the move is motivated largely by Leigh seeking a new challenge.
"I do love Mercedes still and the memories I have with them I still hold very close to my heart," Leigh told The Race.
"Obviously we did have lots of success together, we won a drivers' and constructors' championship together, but I just felt it was time for a new challenge and Ferrari offered me that new challenge and opportunity.
"I'm going to move to Italy and start training in Maranello near the factory with their drivers, including David Tonizza.
"It's also an opportunity for me to grow as a person as well. Throughout my whole life, I've lived in the UK and this is going to give me the opportunity to go abroad, learn a new language, learn a new culture and grow myself as a person."
Another reason the move was so unexpected is that Leigh has been so vocally supportive of Mercedes, and particularly Lewis Hamilton, in recent years.
But being a long-time fan of F1 he's also got a lot of admiration for Ferrari, and the opportunity to join the Italian marque was a part of the draw to change teams.
"I started to watch Formula 1 in 2007/2008 time and my all-time favourite driver is still Lewis Hamilton, I have to be honest with that, but there is an attraction to the big red car, isn't there?" Leigh said.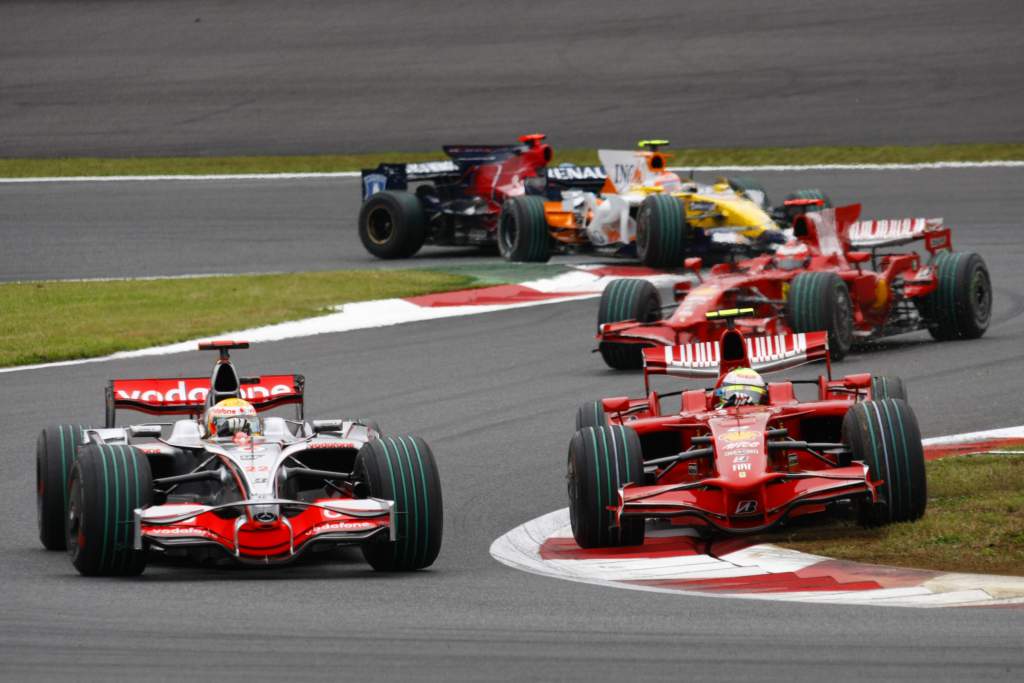 "Over the time I've been watching Formula 1 and watching a few old documentaries and basically living and breathing Formula 1.
"I do love Ferrari I have to admit. I think Sebastian Vettel put it perfectly that 'everybody's a Ferrari fan'."
Of course this brings my time with @MercedesAMGF1 to a close

The time spent with Mercedes has been wonderful, They made me feel like family and that warms my heart. I'll never forget that, thank you everyone

I couldn't have done this without my management @esportsandcars ❤️ https://t.co/5Ax8SON5Qy

— Brendon Leigh (@BrendonLeigh72) January 18, 2021
One of the lesser-seen sides to any esports competition is the training and preparation done for any event, something which is increasingly becoming professionalised as the teams take simracing more seriously.
Included in that is both mental and physical training as these help the drivers to remain as focused as possible for as long as possible.
Leigh recognises how important the team he works with behind the scenes is, and he believes that Ferrari has the facilities to help him get back to winning championships.
"Of course the cars are all the same, they all have the same performance capability, it's just a livery change really," Leigh said.
"But something that a lot of people don't take into account really is that although the cars are the same, the people who run the team aren't.
"I think the people who run the Mercedes team are amazing and they're really lovely people and I can see them as being [my] friends for life.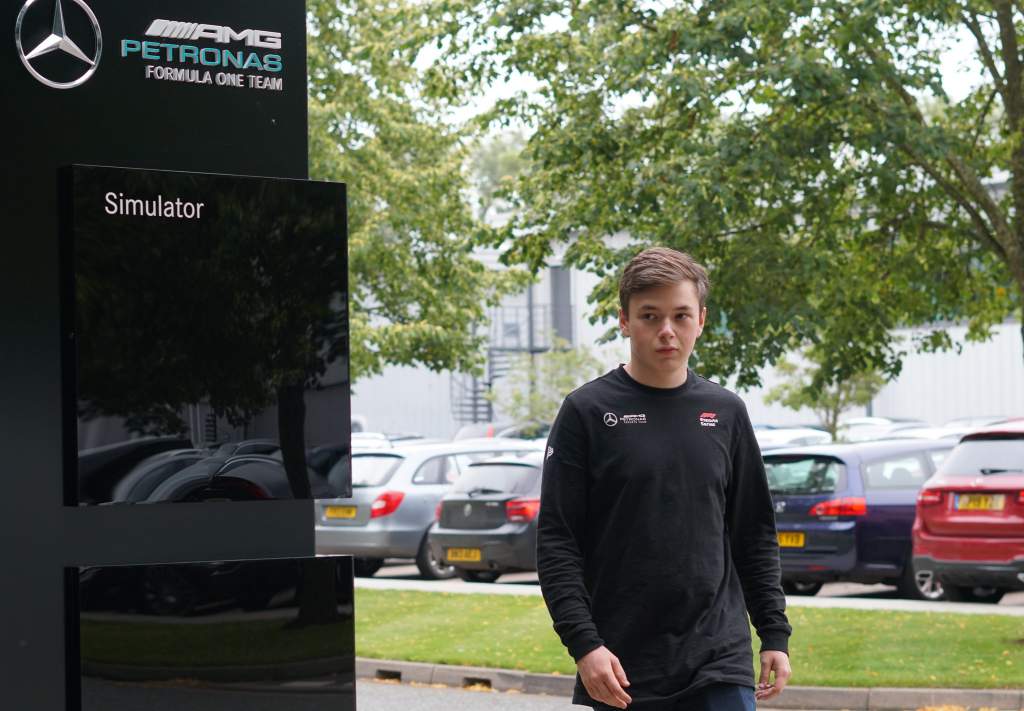 "It's just that Ferrari are offering a slightly different package and the work that me and Ferrari will do this year, we plan to make that into a successful package this year.
"Ferrari have measures in place such as driver training and development within their facilities, much the same as Mercedes did – so both teams are well-equipped in that way.
"But like I said, it's an opportunity for me to grow as a person and Ferrari gave me a very compelling offer and I was very attracted to it, hence why I signed."
One of the most exciting aspects of Leigh joining Ferrari is that it means the Italian team will have two F1 Esports champions working together as team-mates.
David Tonizza won the 2019 F1 Esports Pro Series, having not taken part in either of the previous two championships.
Despite Tonizza's success, Ferrari has so far has yet to win a constructors' championship – it was second during his title year and fifth this past season.
Last year Tonizza and Leigh were by far the highest points-scoring drivers within their respective teams, so a partnership between them should put Ferrari firmly in contention for the top spot in the championship and the largest slice of the prize money.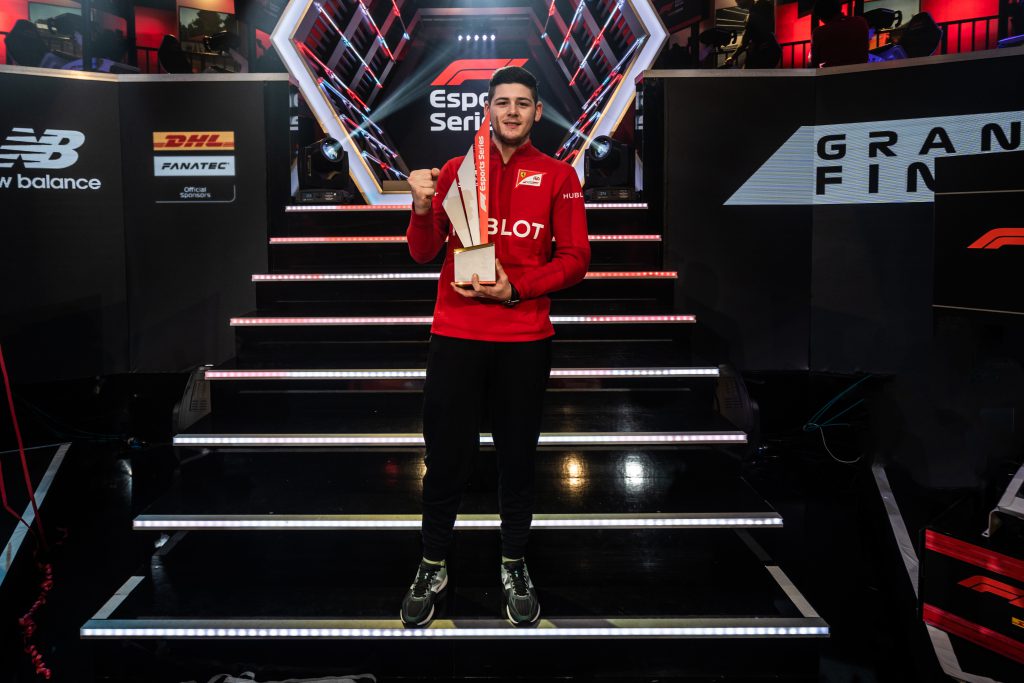 "I think it's going to be great working with Tonizza," Leigh said. "Already since 2019 when he's been in the series we've got along and we've been able to call each other friends.
"We've done a handful of training sessions together already and the team dynamic is amazing, it really is like a big, amazing family.
"Of course me and Tonizza are both world champions but the team comes first and the opportunity to win the constructors' championship for Ferrari is our priority."
Leigh's sentiment of focusing on the constructors' championship is one that is shared by many other F1 Esports drivers, understandably so given that the drivers' championship doesn't determine the distribution of the prize money.
However, Leigh is probably the best known F1 Esports driver because of his back-to-back drivers' championships and he certainly intends to get back to his previous level of competitiveness and become a triple-time F1 Esports champion.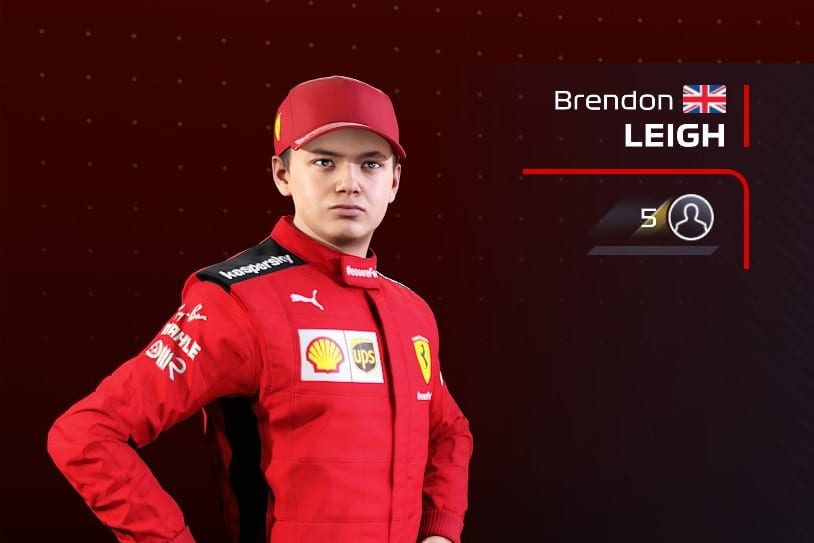 "For any driver, even if they deny it, they're lying if they say they don't want to win a drivers' championship – that's the holy grail for us," Leigh admitted.
"Of course we love to win the constructors' championship because it brings a massive bond within the team but, for personal pride, we all love a drivers' title.
"In F1 Esports the margins are so fine that if you're 0.1 seconds off then you're not going to be on the front row, you're going to be sixth at best. So it's just about chipping away at yourself mentally.
"Of course there were a few things that unravelled in the last couple of years and I'm looking to rebuild with Ferrari and get back to winning ways.
"My target for 2021 is to become a three-time F1 Esports world champion and win the constructors' championship with Ferrari."