Lewis Hamilton says he is not feeling "100%" like normal on his return to racing after contracting COVID-19, but will not blame his Abu Dhabi Grand Prix performance on the impact of the virus.
Hamilton had to miss the Sakhir GP last week after testing positive for coronavirus and kept a low-profile in his absence, during which it became clear he was not asymptomatic.
He had avoided questions about his condition during his illness since he returned to the paddock this week.
The world champion qualified third at the Yas Marina circuit on Saturday, lapping within a tenth of poleman Max Verstappen and just 0.06s slower than team-mate Valtteri Bottas.
But he revealed afterwards that he feels the virus has had a sustained impact, remarking that he "can understand how" so many people have lost friends and family members during the pandemic because "it's a nasty virus" which has now killed 1.6 million people worldwide.
"I'm not 100%," he said. "I still have some feeling in my lungs.
"Normally I'd drive even if one of my arms is hanging off, you know, that's what we do as racing drivers. Luckily that's not the case.
"It definitely won't be the easiest of races physically. But I'll manage and give it absolutely everything I've got."
Symptoms of COVID-19 include fatigue and shortness of breath.
Hamilton won on his last appearance before contracting the virus, scoring victory in the Bahrain Grand Prix from pole position.
He tested positive only a day later, which means he would have raced during the virus's incubation period.
His return to the grid after just one race out was a quick turnaround, but a 10-day isolation period meant a hurried bid to get to Abu Dhabi as he was only allowed to travel on Thursday then had to wait for another negative COVID-19 test before being allowed to enter the paddock.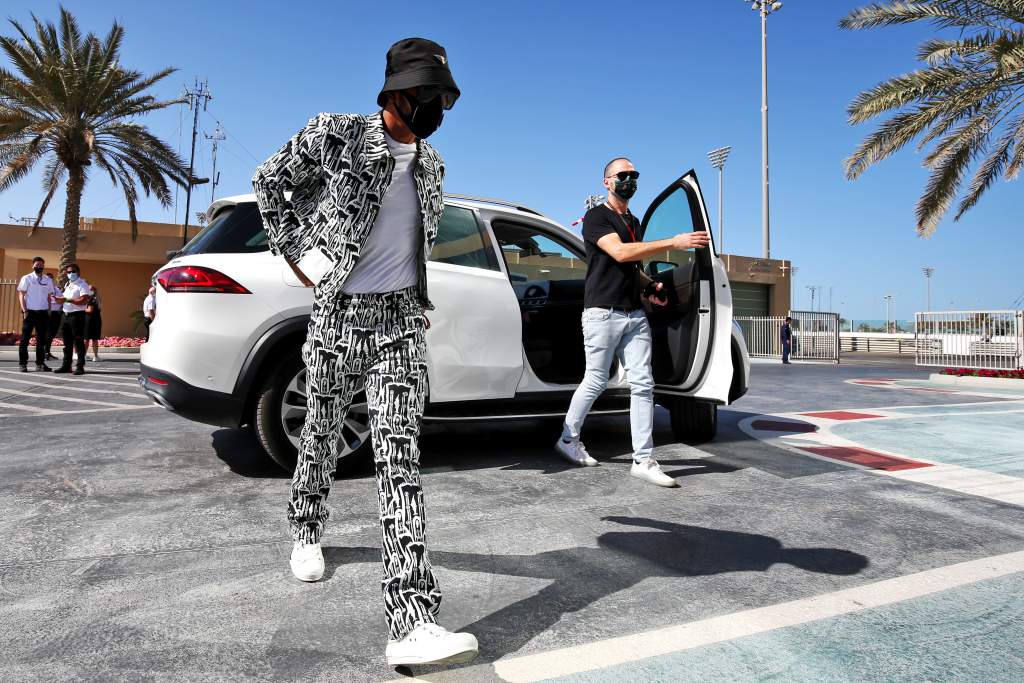 He then admitted on Friday he had spent most of the two practice sessions getting back up to speed.
When asked by The Race how he has felt the effect of the virus since getting back in the car, Hamilton said it was "overall energy".
"One of the symptoms is it really drains you," he said.
"So I've been trying to sleep as much as I can but recharging is not as easy as it perhaps has been in the past.
"I lost a good amount of weight just in that week.
"So, as I said, it's not 100% the same as I was the last time we raced.
"But it's by no means going to get in the way of me going out and giving it my all tomorrow."