Mercedes' 2020 title double never looked at serious threat during this season, yet Max Verstappen's run to pole position for the season finale in Abu Dhabi could be taken as a glimpse of hope that 2021 will be different.
But is it wise to make such judgments? On the one hand, Mercedes had never been beaten to pole at Yas Marina during the hybrid era until now.
On the other, this was only Red Bull's first pole of the campaign, and it came well after Mercedes had suspended the development of upgrades for the W11.
A false dawn, or a real breakthrough? Below, our writers share their views on a surprise Red Bull pole position.
Hope, but do not expect
Edd Straw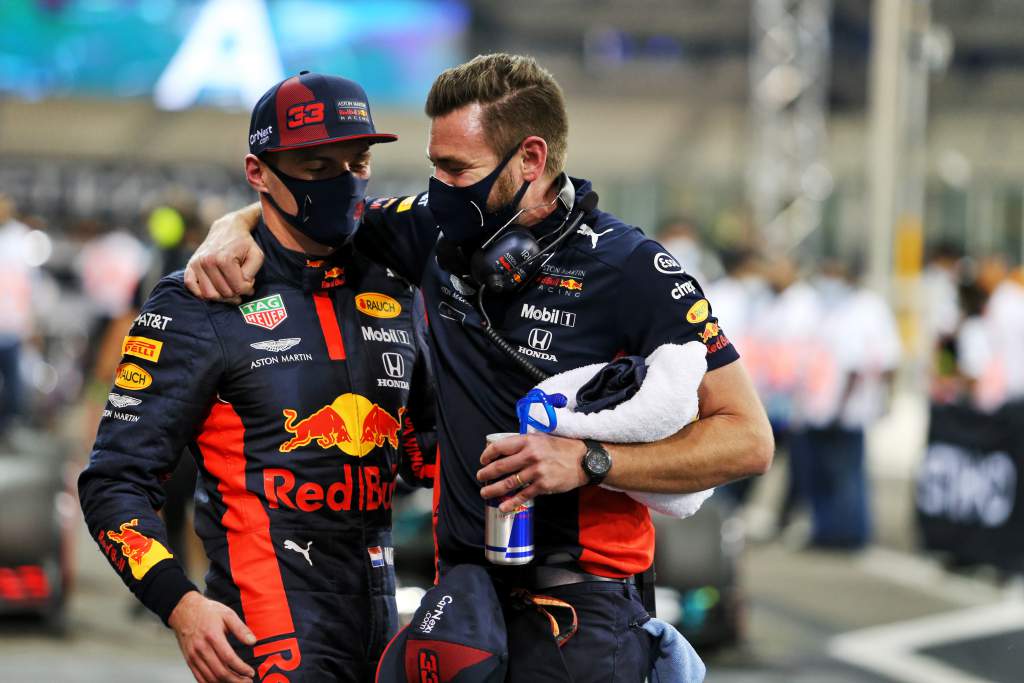 Red Bull has been getting closer to Mercedes as the season has progressed, so it's perhaps not a surprise to see Verstappen nicking a pole position.
For the last half-dozen races the car pace has been decent, so that shows Red Bull has done well to mitigate the limitations of the RB16.
But we've been here before as Red Bull has often ended the season with a strong run then slipped backwards. We know that the last proper Mercedes upgrade was at Spa, with significant effort going into 2021, so this current performance comparison is a little misleading.
However, we also know that Red Bull is doing its best to eliminate the limitations of its 2020 concept with next year's car.
While much is carried over, the token system will allow key changes to be made so that could help. There is room to unlock more potential in the car and eliminate the fundamental problems it has carried but mitigated this year.
Overall, one swallow doesn't make a summer and for the above reasons we can't extrapolate this pole position and the general late-season trajectory into Red Bull being on the level of Mercedes next year.
And remember, Mercedes boss Toto Wolff has previously suggested it had anticipated Red bull getting closer, faster, this season.
But with car changes and the rule tweaks that could create some problems, we can at least head into the winter with hope that there will be a two-team fight at the front.
Too many caveats
Mark Hughes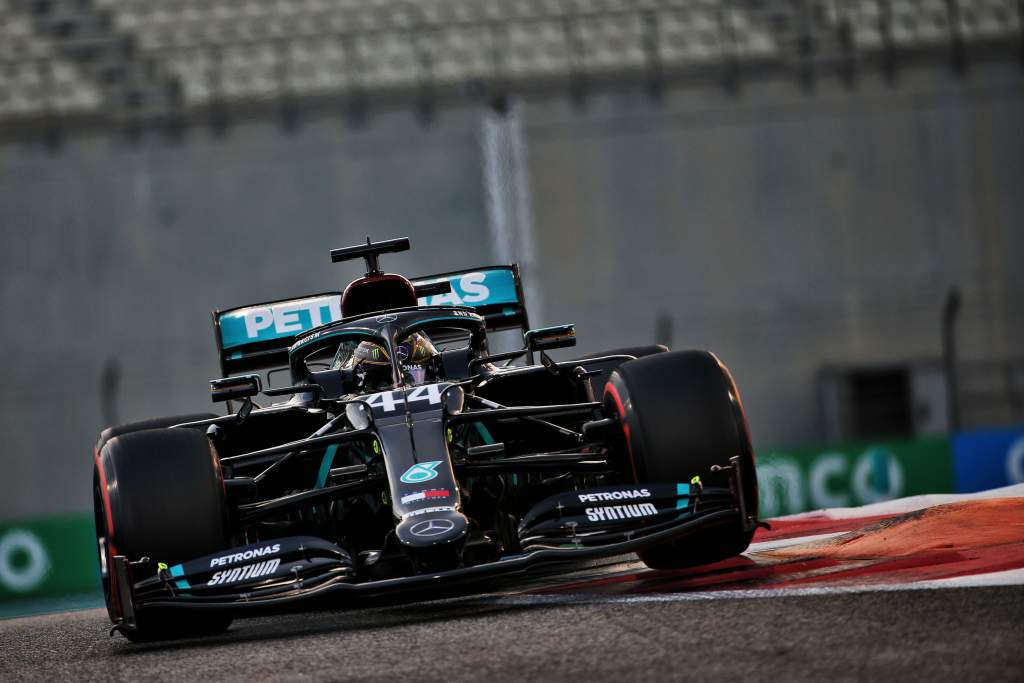 It is great to see Max and Red Bull achieve that final pole of the season. But no, it means less than it looks, I'd say.
Lewis Hamilton wasn't on top form after his illness. Valtteri Bottas didn't really get a great lap together either. In normal circumstances this would be a Lewis pole, with Max splitting the Mercs.
Besides which, there have been no development parts on the Mercedes since Spa and Red Bull has been developing right to the end. So, sorry, no. It's not likely to be a sign of things to come in '21.
An excellent 60% of 2021
Scott Mitchell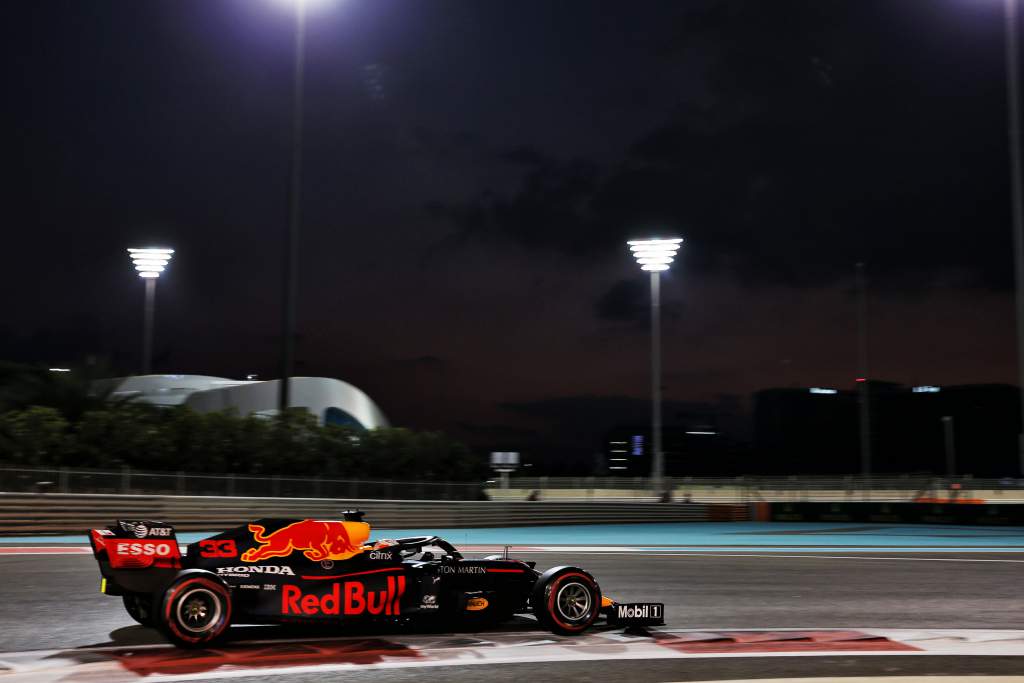 Let's dream! Crucially unlike in previous seasons, even in Abu Dhabi Red Bull looks a real threat and thanks to Verstappen has actually ended Mercedes' qualifying domination at a real stronghold for the world champion team.
That Alex Albon put in one of his best qualifying laps also supports the view that Red Bull's RB16 is quite nicely sorted now, rather than just relying on some Verstappen genius.
The key is whether this is a false dawn because of Red Bull's development strategy with this car, persevering with improving it while Mercedes has not added upgrades since Spa and has switched all its focus on the 2021 machine.
Red Bull says improving this car is important because it will be around 60% of what it calls the RB16B next year.
Most items are carried over but aero development is of course free and the rule change taking away rear downforce from the back of the floor is pretty significant.
Red Bull hasn't ignored that entirely. It's done 2021 floor tests at the track in Friday practice sessions, so maybe its work isn't lagging too far behind Mercedes'.
If it gets that right, and the refinement of this capricious car continues in a positive direction over the winter, Red Bull can legitimately start 2021 where it's finishing this season.
Red Bull can't let 2021 go to waste
Gary Anderson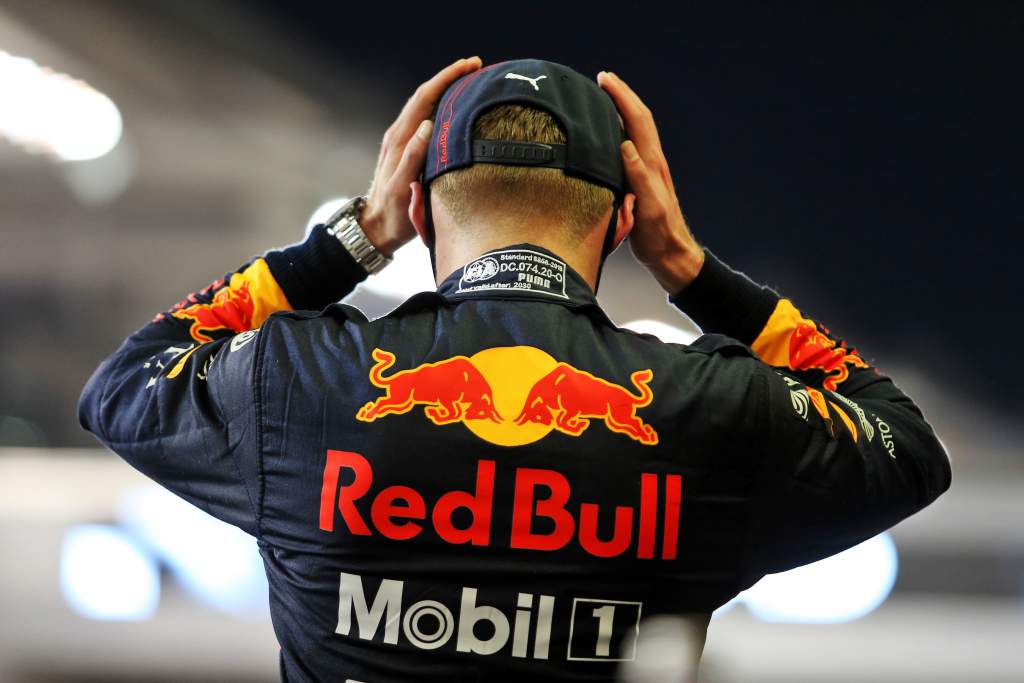 I'm pretty sure that Max's pole was a little unexpected by Red Bull. As he said, it's the last race of the season so there's nothing to lose, just send it.
Over the lap, it was nip and tuck with both Mercedes drivers but what gave it to him was that he was able to keep the soft tyres underneath him just that little bit better for the last twisty section of the track.
Part of it will be because Mercedes has stopped development of the current car but that's not all of it.
Red Bull has, as it has done over the last few seasons, started slowly and finished strongly. If it is ever going to have a chance at a championship, it needs to stop doing that.
It could be a very different championship if another team like Red Bull puts some pressure on Mercedes early in the season, so that's what it has really got to focus on for 2021.
Other than a few small aerodynamic regulations the package stays more or less the same, so Red Bull needs to make sure it doesn't get lost again. With Honda pulling out at the end of 2021, it might just be Red Bull's last big chance.
Breakthrough or mirage, F1 needed this
Matt Beer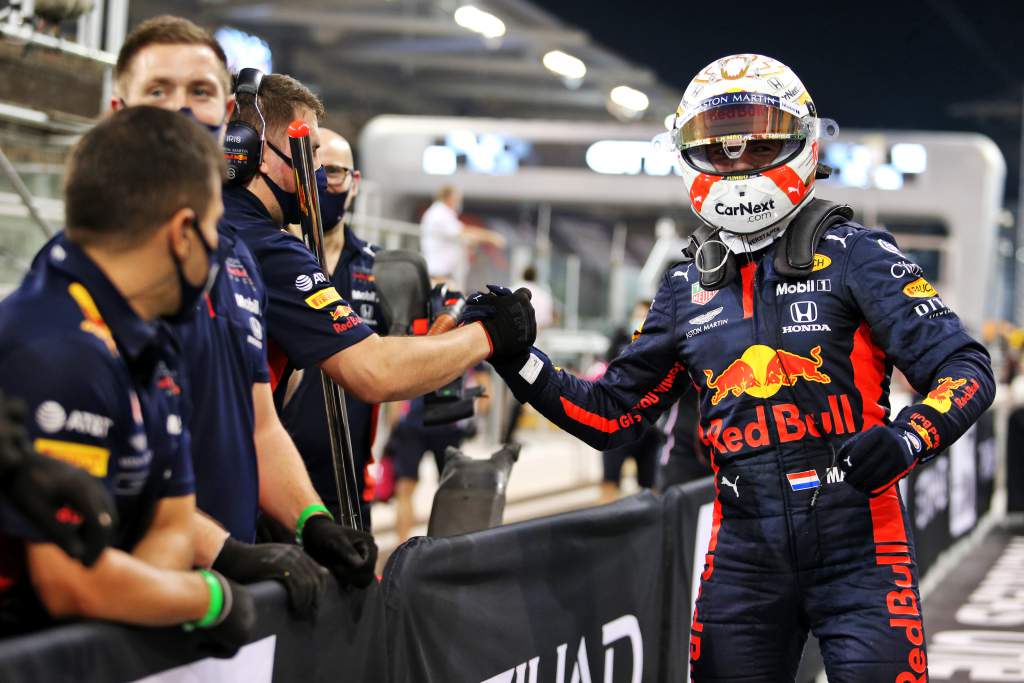 This is almost certainly not a sign that Red Bull-Honda's made the progress needed to put Mercedes under real pressure and give us a proper title fight in 2021.
But, ultimately, that's a question for 2021 anyway. Tonight, who cares?
Right now, the thing that matters is that Verstappen and Red Bull have just done F1 a big favour by dropping a tantalising little hint that it's game on for next year.
After the one-sided nature of this season, that'll do nicely for the winter.
The events of the Sakhir Grand Prix week showed how much the F1 audience is craving a bit of variety and surprise. Another all-Mercedes front row at Yas Marina wouldn't have been a disaster, just expectations being fulfilled.
This, however, is much more fun for the final Saturday of F1 2020.
Contrast to past Abu Dhabi performances is striking
Valentin Khorounzhiy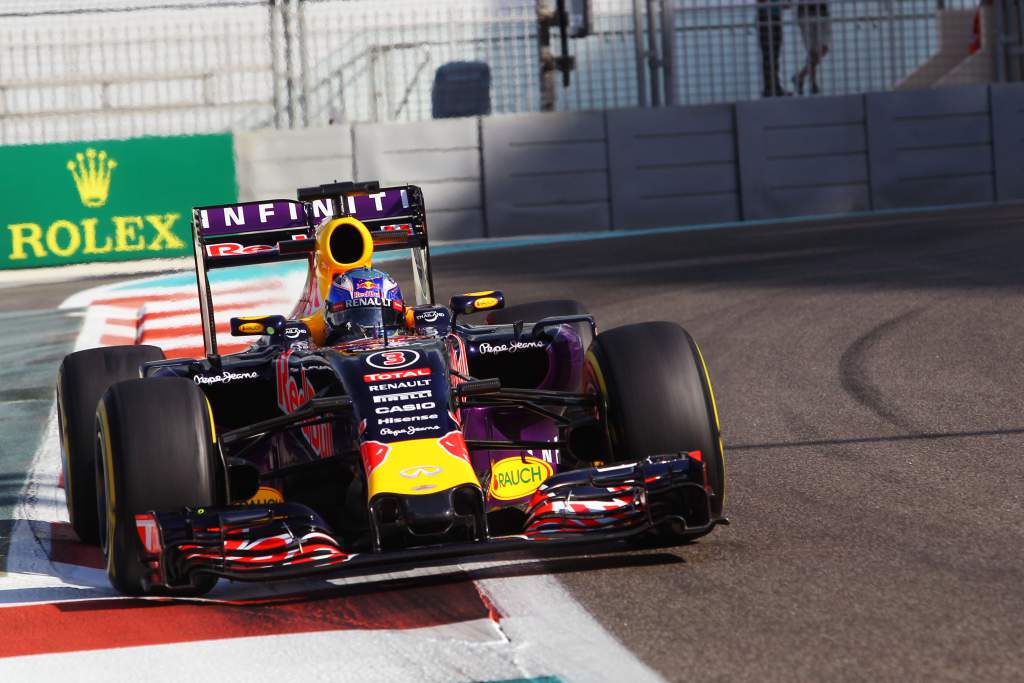 Sure, Mercedes hasn't been developing its W11 for a little while now and sure, Hamilton obviously wasn't 100%, but this is still a lot more fight from Red Bull than we've ever seen at Yas Marina in the hybrid era.
Verstappen was three and a half tenths off pole here last year. Before that, Red Bull's cars tended to at best qualify six, seven, eight tenths off.
The team just doesn't like this circuit very much, and yet this time Verstappen will lead the field at lights out.
Not only that – Albon too, at three tenths adrift, is closer to pole than any Red Bull car had been here before this year in the hybrid era!
Maybe Hamilton wasn't fully fit, but who's to say Verstappen completely nailed it either – usually he's further ahead of Albon, so the smaller gap between them could be down to either side.
And this, at least, suggests there won't be tracks in 2021 where Red Bull is hopelessly adrift – and Verstappen has been so good that he only really needs to be in range to be a real nuisance to the Silver Arrows.