Alex Albon believes something has finally "clicked" with his Red Bull Formula 1 car and that he felt more comfortable than at any point this season in Abu Dhabi Grand Prix qualifying.
Albon's F1 career is in the balance as Red Bull weighs up whether to keep him as Max Verstappen's team-mate in 2021 or drop him after an underwhelming season in which he has shown little progress.
"If you watch Max's onboard, the car is never still, it's always on the edge, it's always moving around" :: Alex Albon
Though Verstappen will start the Abu Dhabi GP from pole position and Albon only fifth, Albon did record his best qualifying performance compared to Verstappen in the final session of the year.
Albon was fourth-fastest, half a tenth slower than Verstappen and in a close fight for pole after the first runs at the Yas Marina circuit, but failed to improve on his second run as Verstappen claimed pole, while McLaren's Lando Norris demoted Albon to fifth.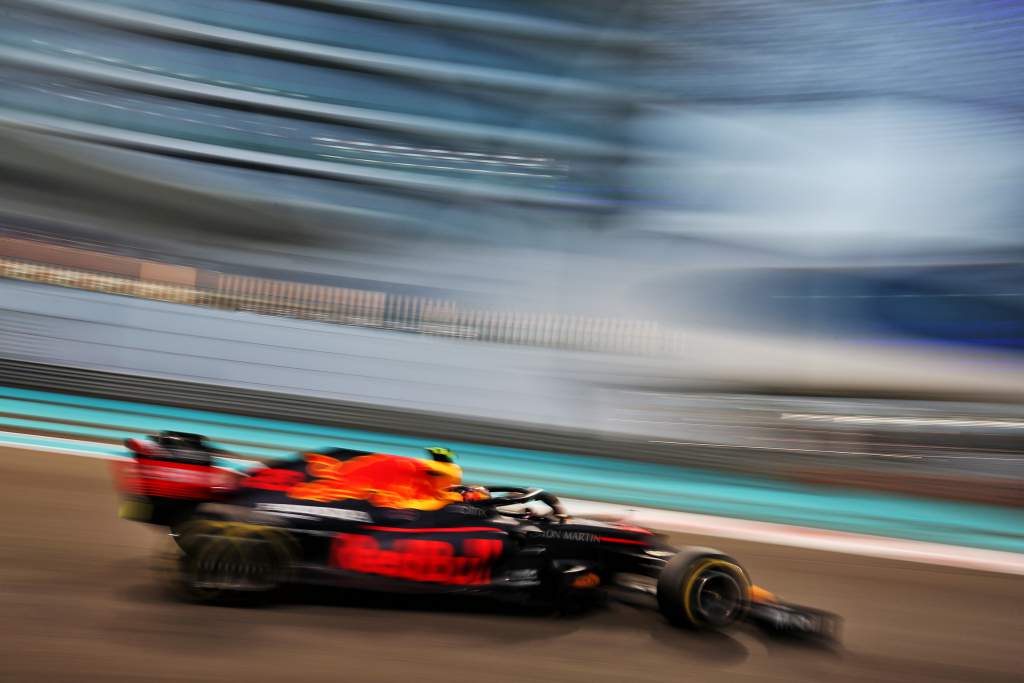 However, despite the failure to improve, which Albon put down to wheelspin on the astroturf run-off exiting Turn 1 causing his rear tyre temperatures to spike, he was only 0.325s slower – 0.340% in percentage terms, the closest Albon has been to Verstappen all year.
When asked by The Race if it was his best lap of the season, Albon was enthusiastic about "one of the best qualifying sessions I've had this year", and called this weekend "the most comfortable I felt in the car".
"It sounds strange obviously being the last race of the year but it's definitely the case," he said.
"I felt like I could properly exploit the grip of it."
Albon has failed to qualify higher than fourth this year and his late-season struggles, after being urged to "justify" his place in the team by Red Bull bosses, have coincided with chief rival for the seat Sergio Perez enjoying an excellent campaign and even winning last week in Bahrain.
However, Albon is buoyed by his late progress, which he believes is genuine.
"It just felt like it clicked a bit more," he said. "Sometimes, you can do a lap and you feel like it's a good lap in terms of driving but the lap time isn't there.
"This weekend it's felt like when I've done a good lap we've been competitive and when I haven't done a good lap, like run two [in Q3], I'm a little bit off – but we're still more or less there.
"It's been nice. It's just been a good weekend, working with engineers, and there's been so much work we've been doing behind the scenes, with simulator stuff, with meetings, trying to get a better feeling for the car and for me to unlock it.
"I just felt like we've been getting better and better at it, and this weekend is not necessarily an easy circuit, there's a lot of different types of corners there.
"So to be able to have a good, fairly competitive weekend, has been very promising."
The key will be whether Red Bull believes this is real or just a repeat of several mini-breakthroughs that have subsequently been undone
Convincing Red Bull it is a legitimate breakthrough is Albon's best chance of keeping his seat as the evidence from qualifying and races so far this season is that he is not capable of making the step the team requires.
Asked by The Race if, crucially, he understood where his apparent Abu Dhabi improvement had come from, Albon replied: "We know what clicked. It is important, understanding why.
"I think you can already see it. I'm sure if you watch Max's onboard on the laps that he does, the car is never still, it's always on the edge, it's always moving around.
"If the car is on the edge and the rear is quite sensitive, to be able to have that feeling, that confidence to run that much front in the car and to be comfortable with it, that's what's really important.
"That bit was quite difficult, especially at the start of the year, but we did some things behind the scenes and I just feel more comfortable with the kind of neutral side of the car balance and being able to wrestle it."
Albon said one frustration within the stronger qualifying was that he had a lap time deleted in Q2 on mediums that meant he needed to run again to progress to the top-10 shootout, and that was done on soft tyres as Red Bull did not want to risk anything.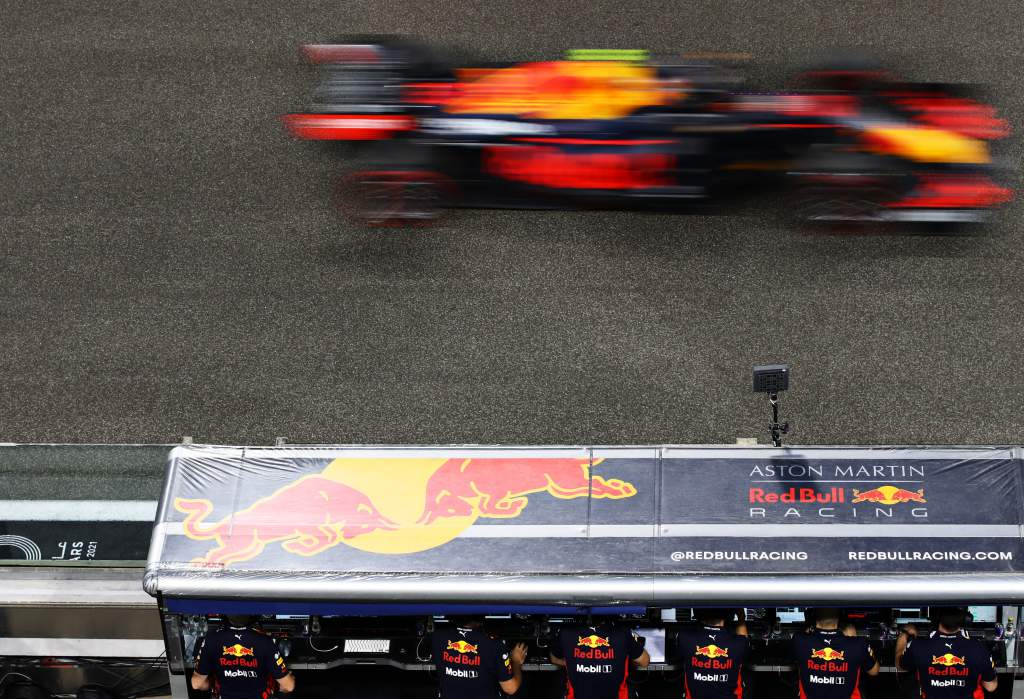 That means as well as having Norris's McLaren between him and the leaders, Albon has to start the grand prix on the high-degradation tyres, which could compromise his race.
"It's a bit of a shame," he admitted.
"That first stint might be a little bit difficult but the plan is to stay close, to be there in the mix.
"Of course we've got Lando in between us, he did a very good lap actually. So we'll have to be mindful of that and of course McLarens are around me and they're the best starters on the grid.
"We'll focus on a good launch, and try to be in there and try and disturb the Mercedes strategy."
The Race Says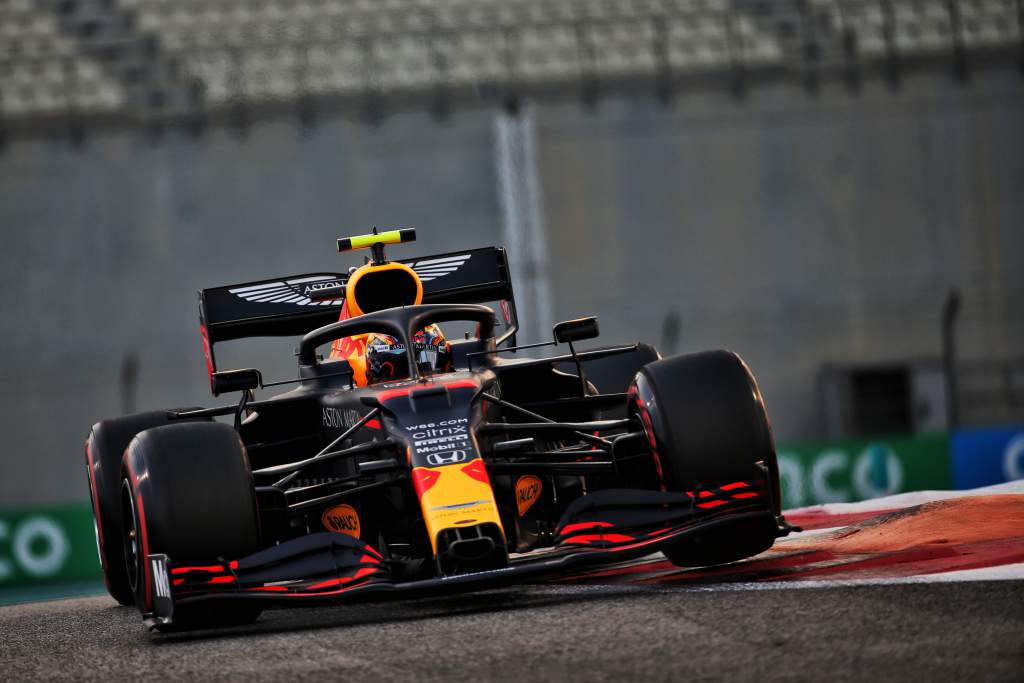 Albon has struggled much more than Verstappen in handling Red Bull's difficult RB16, which has suffered from a loose rear particularly at low speed.
It has been consistent with temporary aero stalls at the rear of the car causing the rear to break away, a characteristic exaggerated by a swathe of updates brought for the start of the postponed season in Austria and then gradually improved as the year has progressed.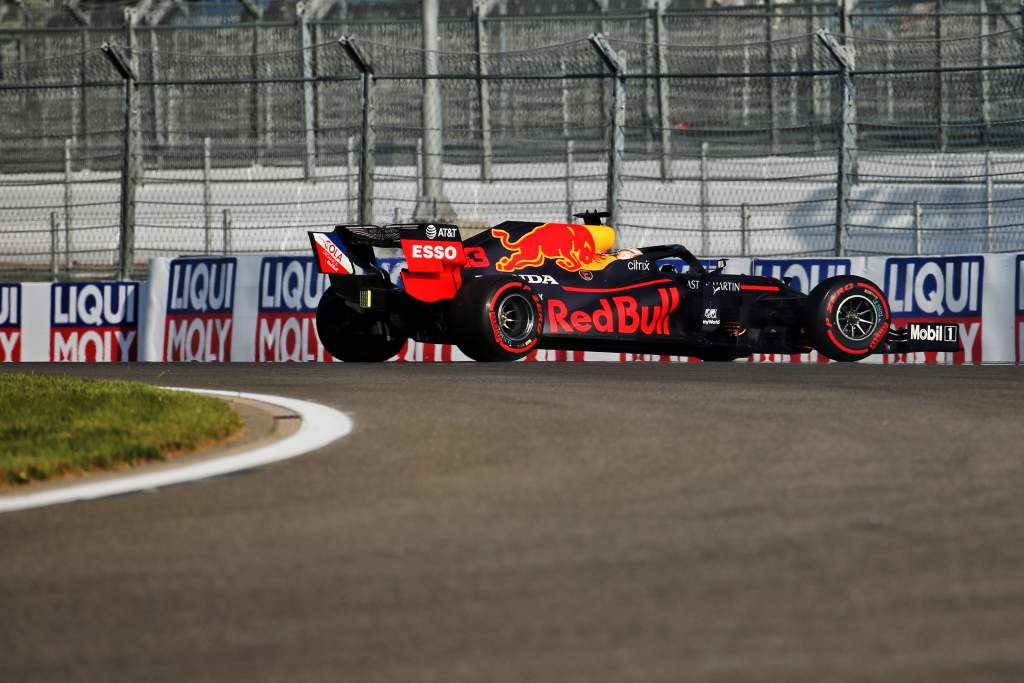 Albon has tended to drive with more understeer induced into the set-up to calm the rear, and been visibly less proactive with steering inputs than Verstappen to avoid getting caught out.
However, his testimony indicates that something in Red Bull's set-up, or in his approach, has this weekend given him the confidence to attack more, resulting in a much improved qualifying performance.
The key will be whether Red Bull believes this is real or just a repeat of several mini-breakthroughs this season that have subsequently been undone.
It may be that the body of negative work compiled all year has done too much damage for one slightly more promising session to outweigh it.
The outcome of Sunday's grand prix will be an important factor either way. This is a race Red Bull seriously needs Albon to be an effective wingman in.