Haas will take its latest Formula 1 upgrade package off Nico Hulkenberg's car for this weekend's Las Vegas Grand Prix.
The team introduced what it described as its biggest ever in-season upgrade at Austin last month.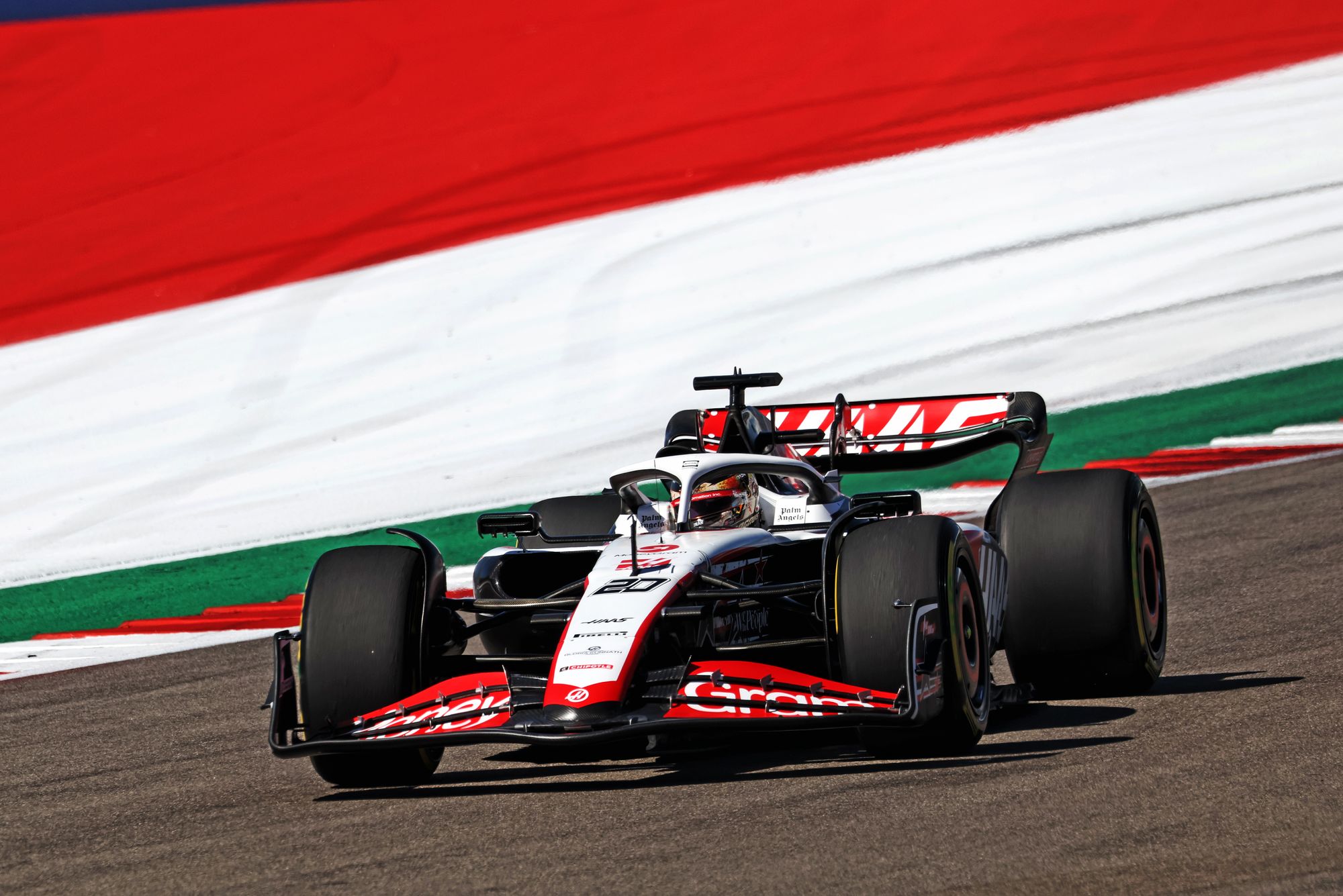 Drivers' feedback on it so far has been muted and the team did not score any points in the first three events of running the package, dropping it to last in the constructors' championship as AlphaTauri surged from 10th to eighth across those races.
Though the initial hope was that more mileage with the upgrade would help, as two of its first three events were sprint race weekends with limited practice running, Haas has now decided to try running its cars in different specifications.
Team principal Guenther Steiner put that down to Hulkenberg not getting on as well with the upgrade as team-mate Kevin Magnussen rather than any back-to-back trial being required, saying Haas felt this was the best way to maximise its chances as it goes into the last two races trailing nearest rival Alfa Romeo by four points.
"The main drive behind this was Nico feels that for him the old spec suits him better, and Kevin is the opposite," he said.
"We've opted to give them what they want, we have two races to go and nothing to lose, so we've tried to do what we can.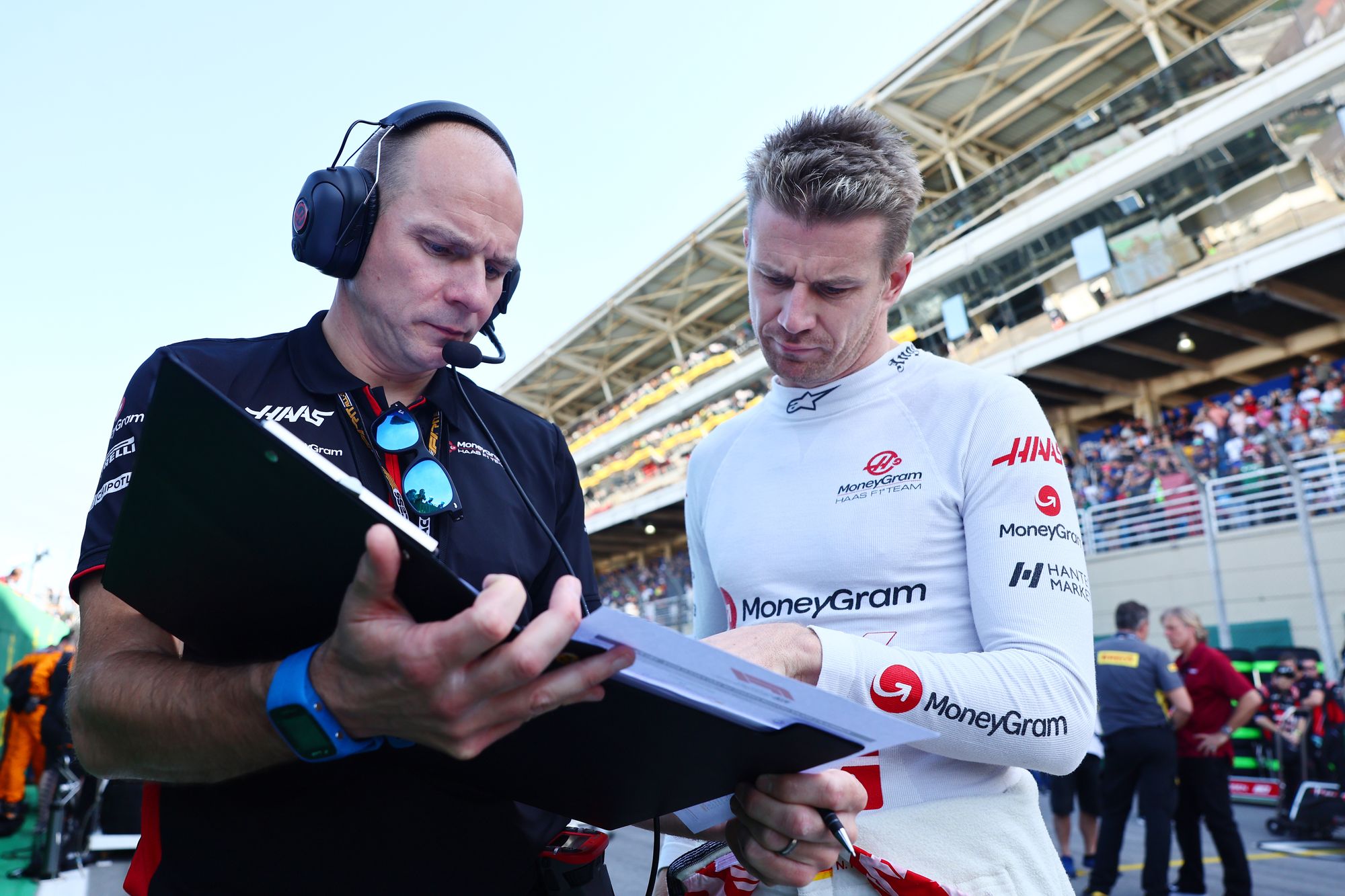 "We could discuss gathering data, but we've got enough data, it's a decision based on what each driver likes more than anything else.
"It puts them in a comfortable position so that they're as happy as they can be with the car they get."
The package was described by The Race's technical consultant Gary Anderson as a clearly Red Bull influenced package.
While Haas has often shown strong raw pace this season, that has invariably been undermined by the car wearing its tyres out on longer runs.
Hulkenberg said after finishing 12th in the Brazilian Grand Prix that this problem was still a huge drawback, though he suggested at the time Haas might've suffered particularly badly with the Interlagos surface.
"We were just behind consistently the whole time but far away," he said.
"Really having to manage the tyres a lot. If we push, we'd really damage the tyres.
"For me here, it's a function of this old rough tarmac which really seemed to hurt us this weekend."
He had been equally frustrated after taking 18th in the sprint, saying the car had "just not enough downforce, that results in sliding and too slow a pace. Not much we can do".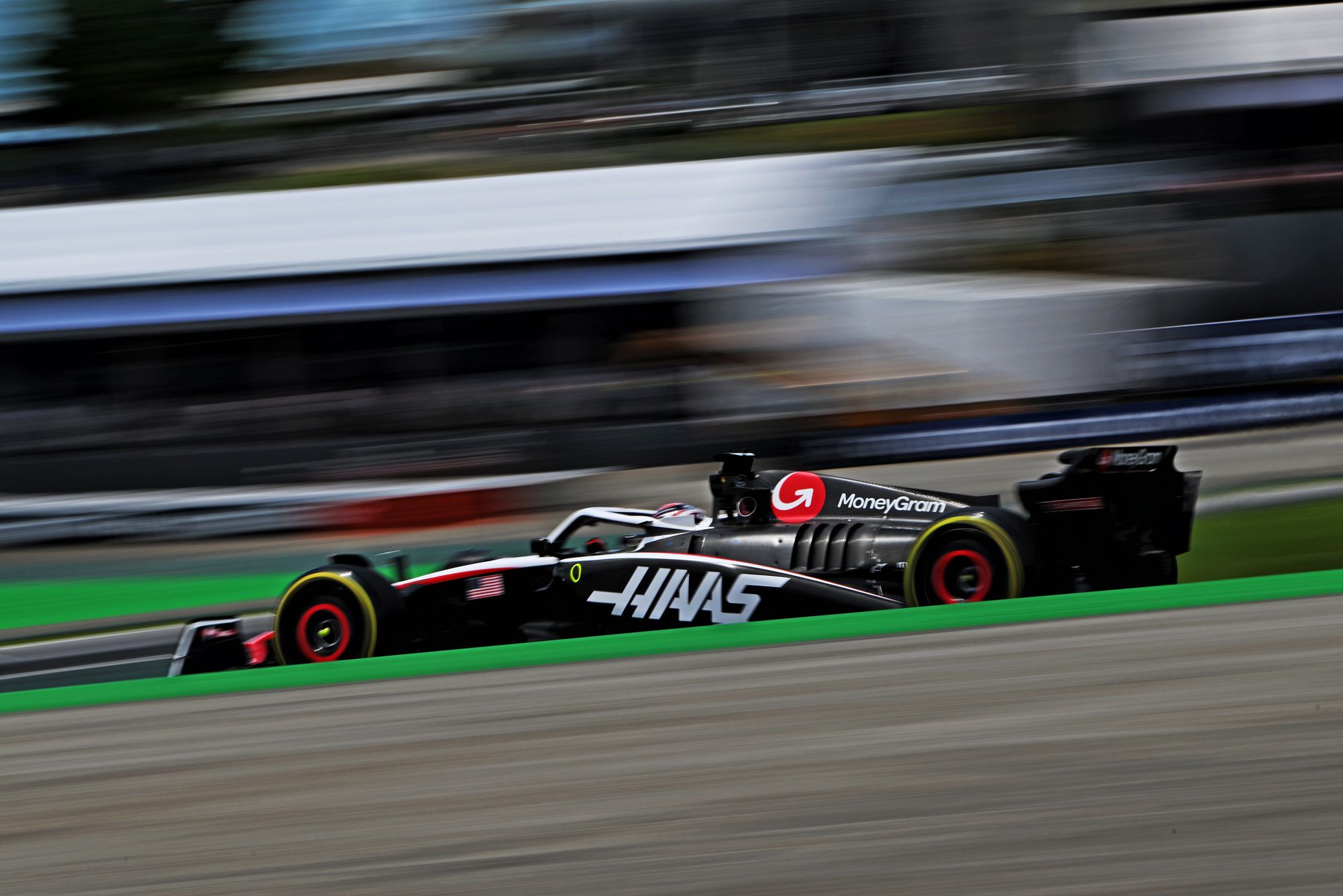 At the previous round at Mexico City, Hulkenberg had also suggested the older spec might have been more competitive.
Though in practice there he "didn't have balance, rhythm and grip, it was a struggle", he "felt better for the first time" following a string of car changes for qualifying, where he took 12th.
But his run to 13th in the race left him uncertain again.
"I think old spec, if that had any real good characteristic it was low speed," Hulkenberg said then.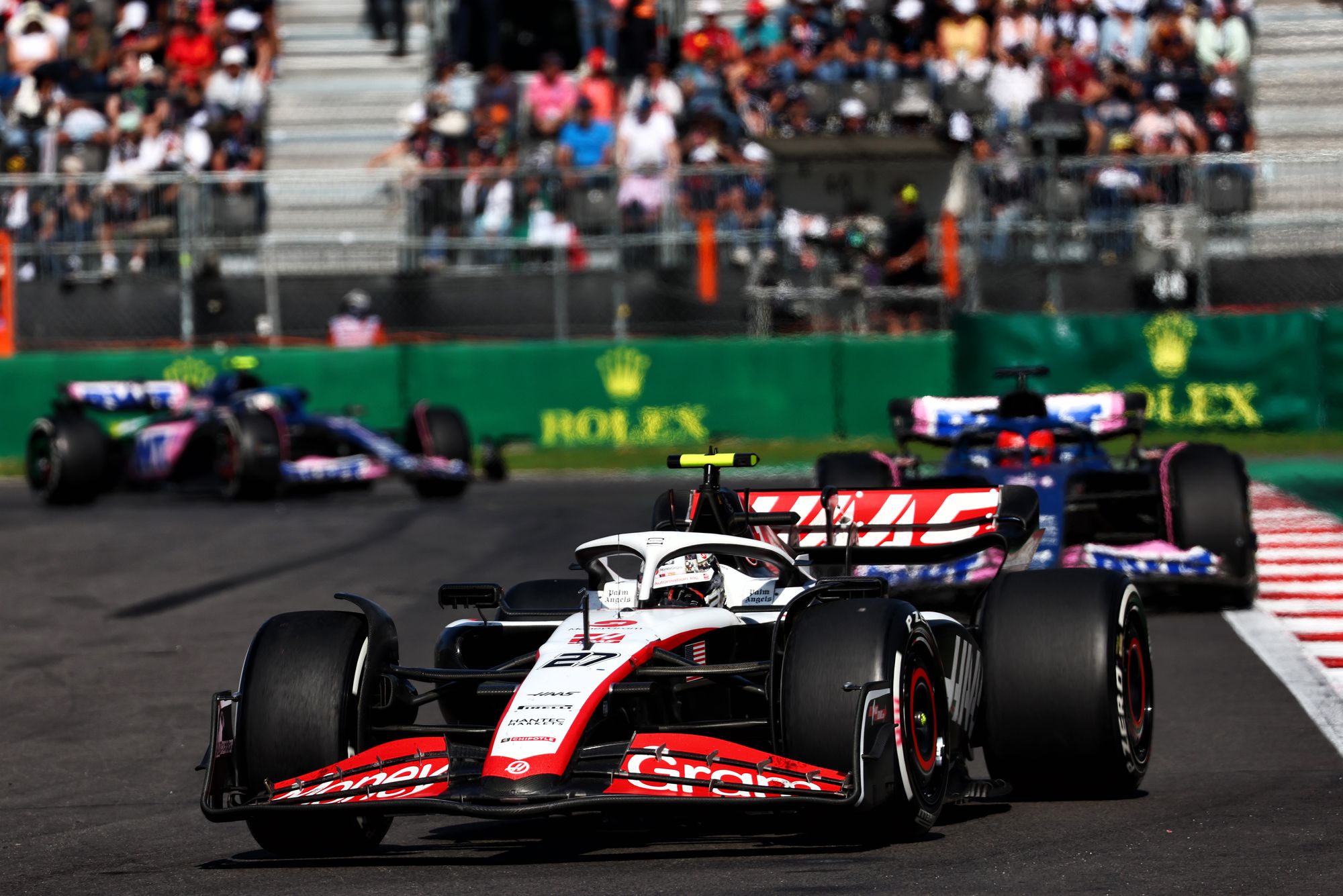 "In low speed it was more or less competitive. This track is quite low speed dominated, I have a feeling old spec would have been better here but obviously that's a one way street for us with regards to the future."
While Magnussen is continuing with the upgrade, he has also played down its effectiveness, saying in Mexico "it's not been a huge step for us. We didn't expect a big step so it's not really a surprise I would say".
---
THE RACE SAYS
After some blunt comments by Hulkenberg at the Mexican GP, Scott Mitchell-Malm gave his thoughts on Haas's plight in this column, an adapted section of which is reproduced below in light of Monday's news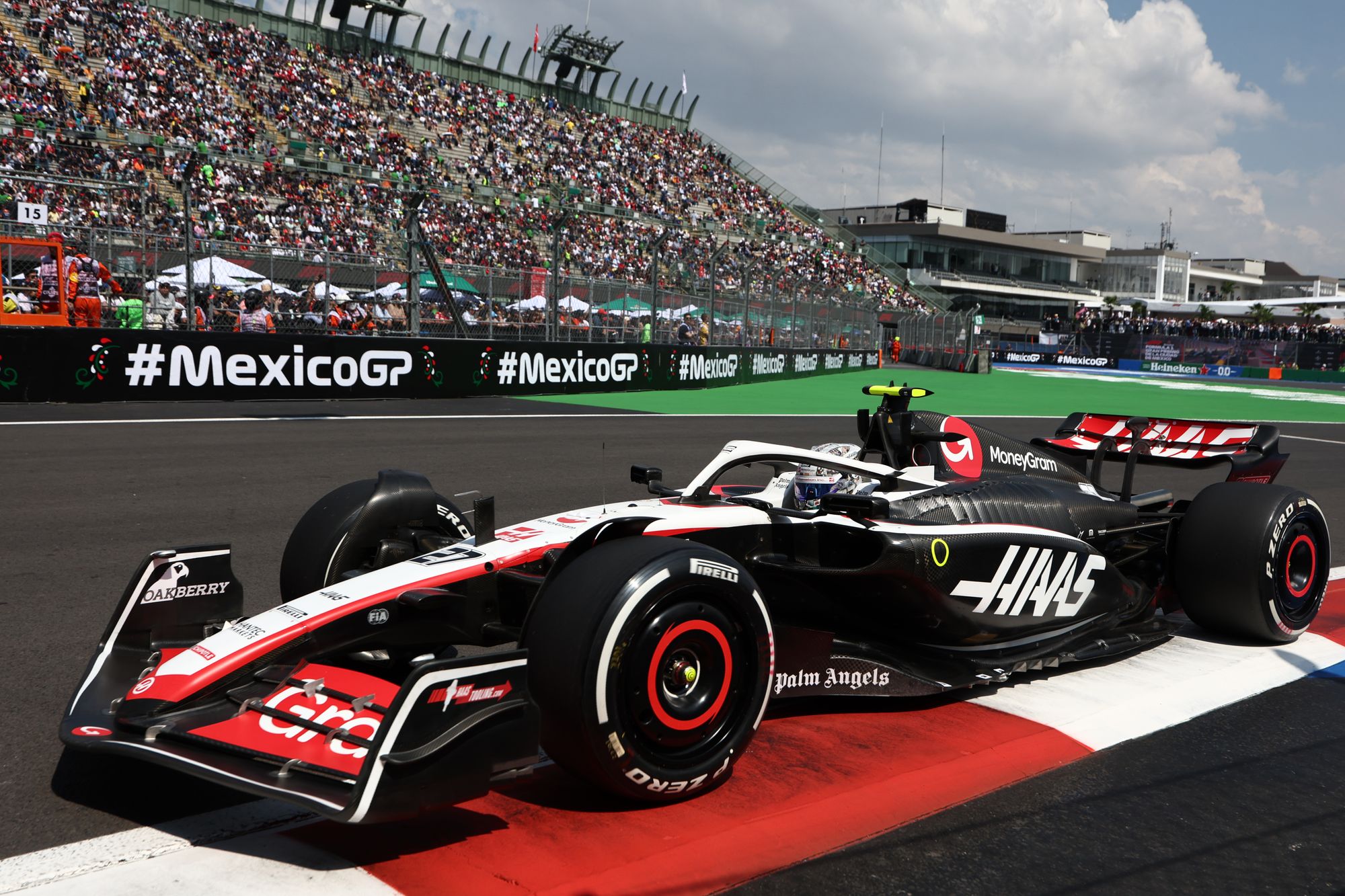 By the end of the Mexican GP, Hulkenberg was deliberately drifting the car, having taken the last lap "for myself", saying that it "showed our tyre guys what some real slip is".
The message, joking or not, was clear – the drivers cannot do more with this machinery. And when asked about championship rivals AlphaTauri and Williams scoring points yet again, Hulkenberg did not mince his words.
"It's inevitable," he said. "We're paying a price for not bringing upgrades, for not finding performance.
"Hopefully it's a wake-up call for everyone in the factory.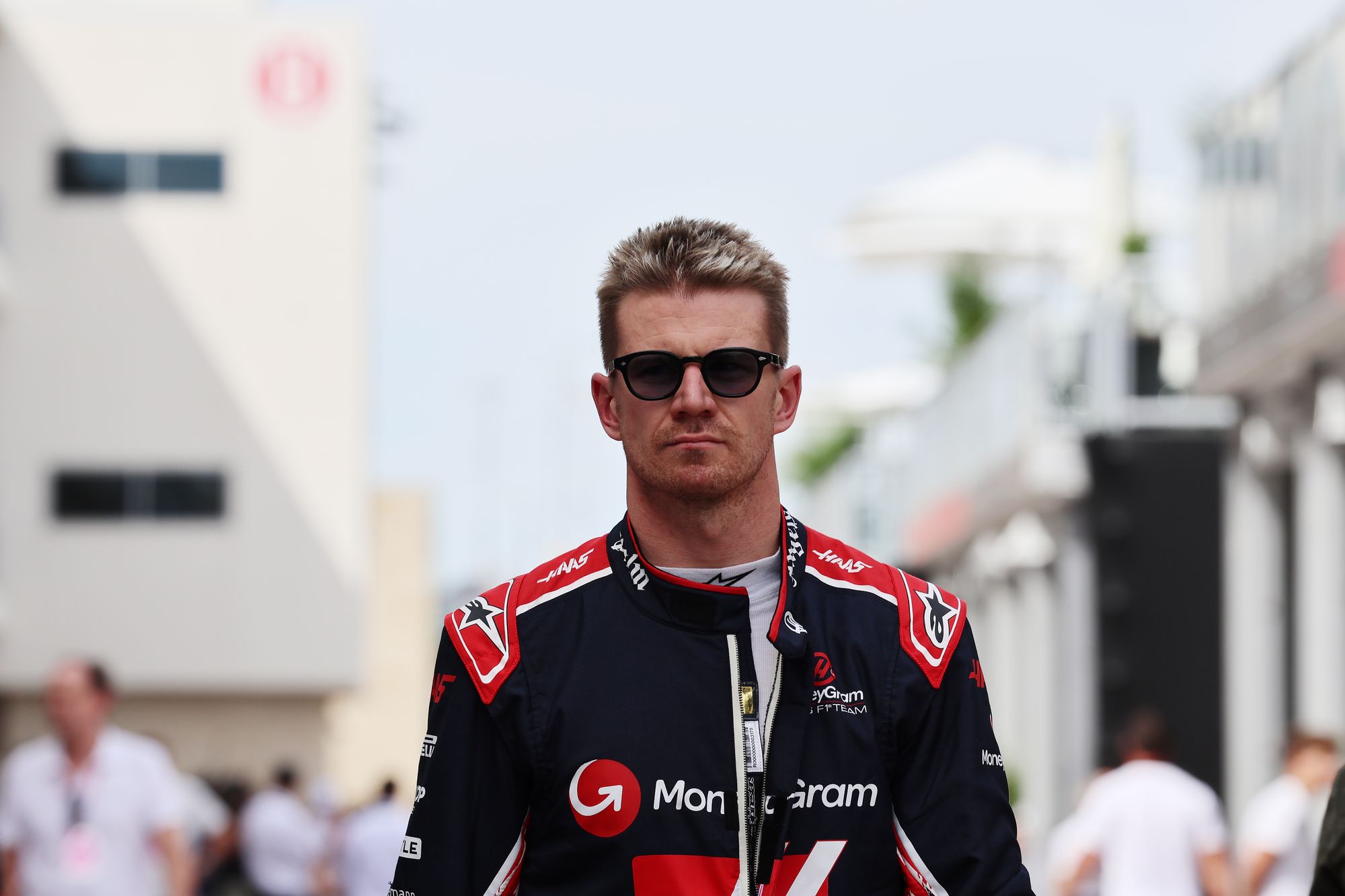 "At this rate you can't compete in F1."
It is a familiar story for Haas, which has shown itself immensely capable at hitting the ground running at the start of a season but equally has struggled to develop thereafter. That is a particular concern this year with more funding and a bigger development effort than before, which has still not manifested itself in a stronger development curve, and Haas finishing a season better than it started it still feels unattainable.
It is F1's smallest team with a unique structure, but Haas should still be capable of doing better than this – otherwise Hulkenberg would not be saying what he's said, and Steiner would not be admitting that more was expected from the upgrade. They would just be shrugging, saying this is what Haas is and it's just the reality they must accept.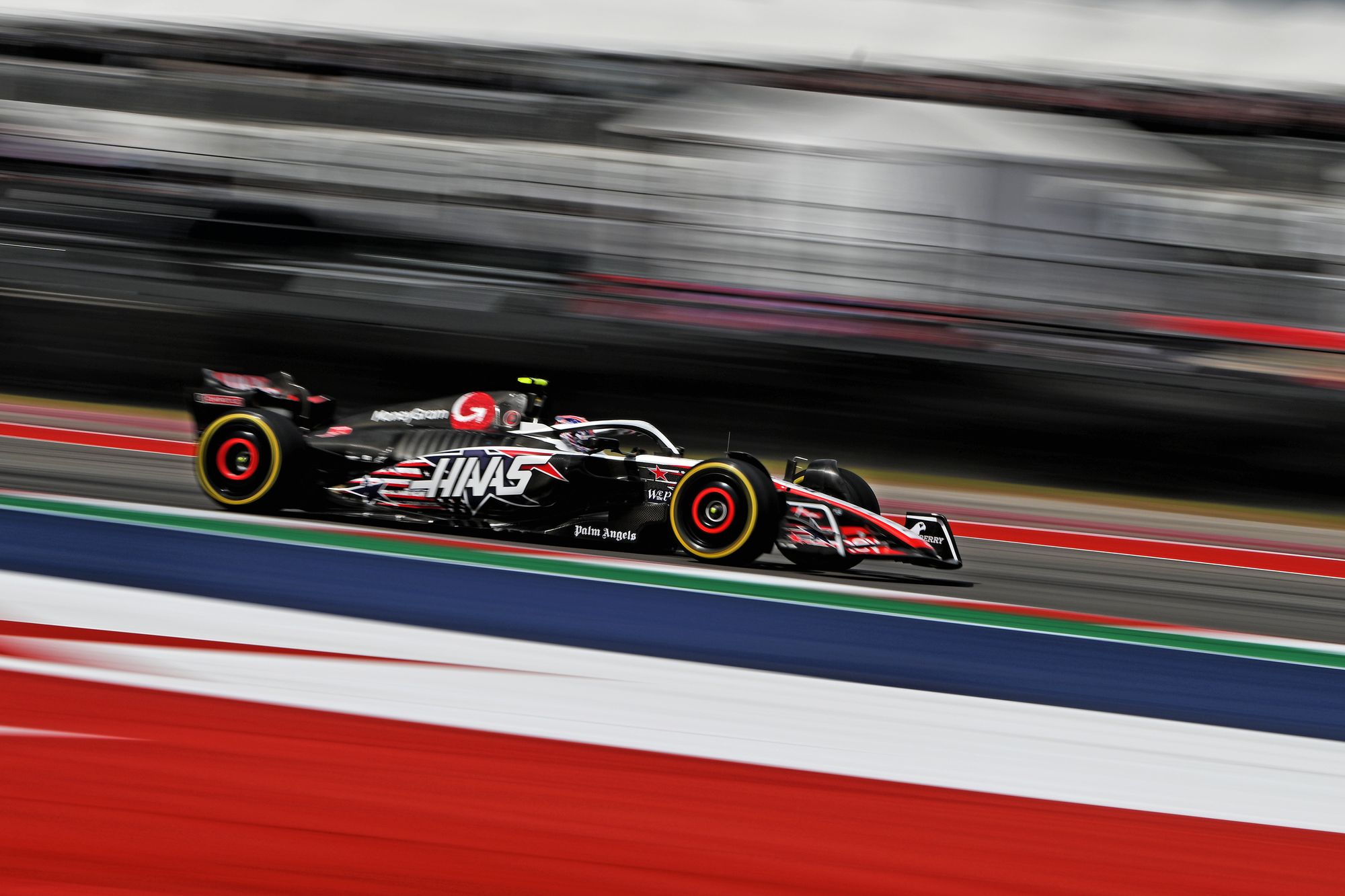 There might come a point where the Haas model reaches its limit. Perhaps there is only so much a team with split resources and infrastructure can compete, especially when other teams – think Williams and Sauber – were once badly underperforming but have become more competitive and competent during Haas's time on the grid.
And there's another factor to consider too: where does team owner Gene Haas's current approach lie in all this? For the last couple of years, the F1 team has effectively relied on Steiner finding ways to prop it up without its eponymous owner reaching into his own pocket.
It feels like the team might just be bumping against a ceiling. Which would explain why the same old season keeps being played out - start well, plateau, decline, with only the level of peaks and troughs changing.