Formula 1's new Las Vegas Grand Prix this weekend is a half-billion-dollar bet on a race in the self-styled sports and entertainment capital of the world. And F1 desperately needs it to work.
The race will take over Las Vegas, with the cars charging down the iconic Las Vegas Boulevard - better known as The Strip.
The expectation is that having a grand prix that races past the legendary Vegas hotels and casinos, which have starred in countless movies and TV shows, will supercharge F1's growth, particularly in the United States.
But to do that, F1 has had to rip up its business model, put its hand in its pocket and invest heavily.
This race isn't being put on by an independent promoter that's paying tens of millions for the privilege as per the usual model. Instead, F1 is promoting the race - and it will do so for at least 10 years.
The idea is simple. Las Vegas is a venue that will attract massive attention not just in the United States, which is F1's priority growth market, but also globally.
The race will bring in countless celebrities, high-rolling VIP guests and there will even be some everyday fans - or at least, those who can afford the sky-high ticket prices that are justified by organisers because of the premium experiences on offer.
It will also give F1 extensive media coverage around the world and is predicted to have an economic benefit to Las Vegas of $1.3billion.
But this all comes at a significant cost. And it is a cost that has crept up, partly because of the prevailing economic conditions, partly because F1 is making a massive effort with this race, and partly because of required additional security and traffic measures. What's more, given the 10-year deal, the first-year costs are inevitably way higher than the ongoing ones will be.
At the last count, F1 said it had spent $280million on the pit building and circuit construction. That building will house permanent exhibits, meaning F1 will have a day-to-day foothold in Las Vegas outside of the grand prix weekend.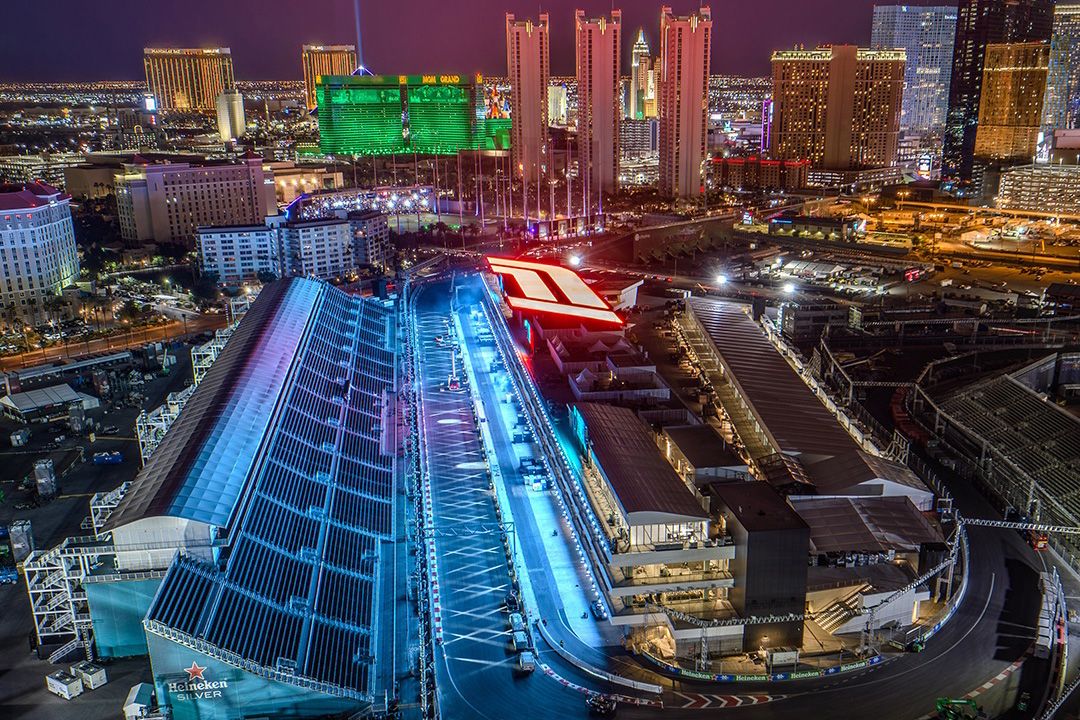 The total cost of the event is tipped to hit $0.5billion. Indeed, Liberty Media recently issued figures that put the spending to the end of September at $435million.
Whether the final total hits half a billion or stays within it, F1 has laid a huge bet on Las Vegas succeeding.
A UNIQUE EVENT
For this race to work, it needed to take over downtown Las Vegas. F1 learned that lesson when, four decades ago, races held in the Caesars Palace Hotel parking lot in 1981 and 1982 tanked. Nobody in Las Vegas really cared, it didn't bring much of an economic benefit and drivers, teams and fans hated it.
It's often forgotten in the mists of the time that before that race started some of the rhetoric surrounding it was similar to that about today's Las Vegas Grand Prix. That's a reminder that there are no sure things when you are gambling, but much is different about this new race.
While putting it in the middle of Las Vegas on public roads ensures the 2023 event is everything the old Caesars Palace Grand Prix wasn't, it is causing disruption. Disgruntled residents have complained about that, while it remains to be seen how the practicalities of opening and shutting the circuit to traffic will work.
The compromise is that F1 has to accept that it must run on track late in the day. The race itself starts at 10pm on Saturday night, making it the first grand prix to happen on any day other than a Sunday since the 1985 South African Grand Prix. It could even become the first grand prix to finish on a different day to which it started.
The whole weekend timetable is bizarre, with on-track running happening on Thursday, Friday and Saturday and no support races.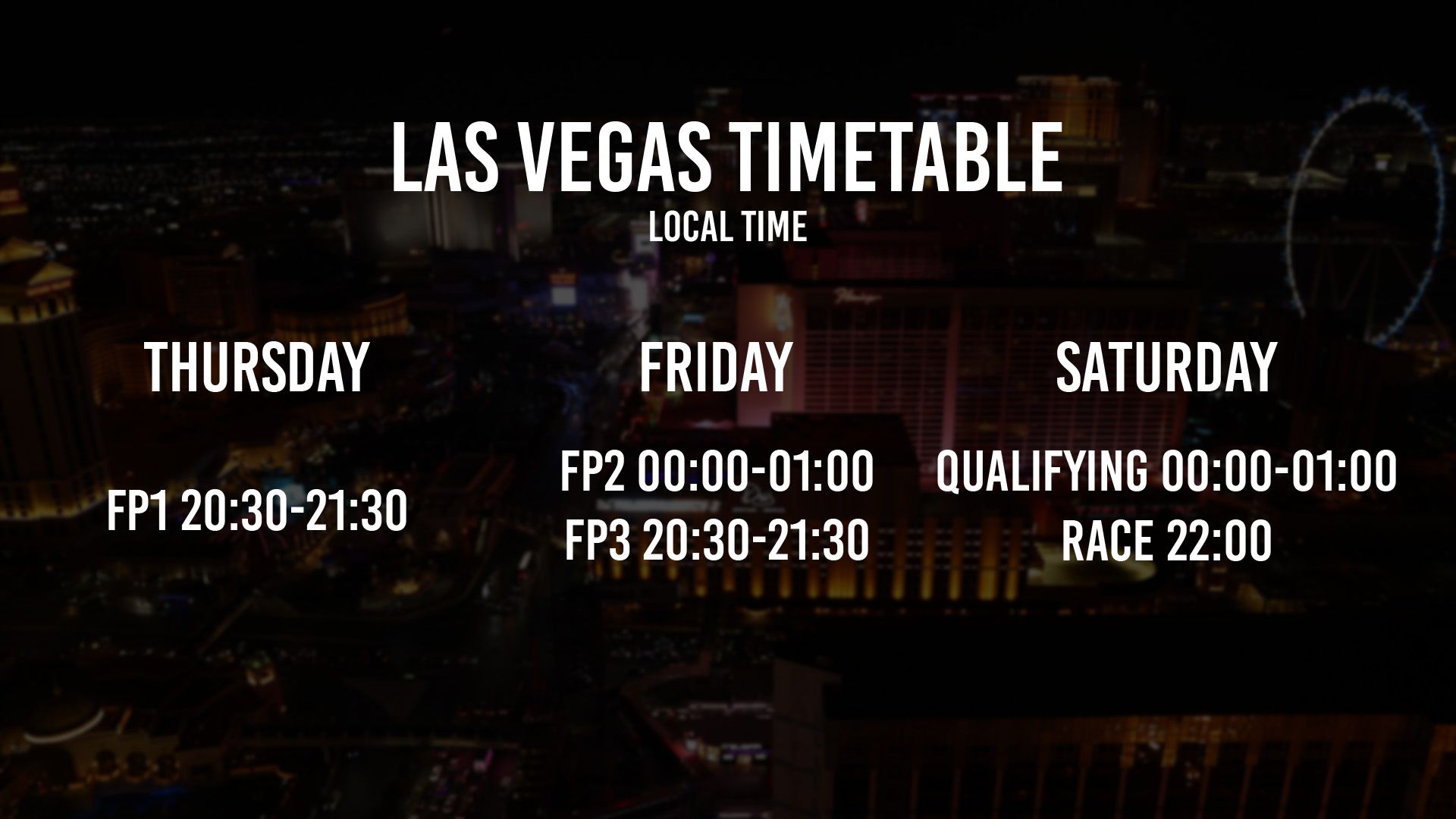 F1 has bent over backwards in order to put this race on in terms of the timings and logistics. And it has had to get the support of the key hotels such as the Bellagio, Caesars Palace and the Wynn, in order to get this project up and running.
But it's not just the cash that's at stake, with the hope that this will prove to be an iconic sporting event that is also a social media sensation, but the potential for a paradigm shift in how F1 promotes itself.
A NEW RACE MODEL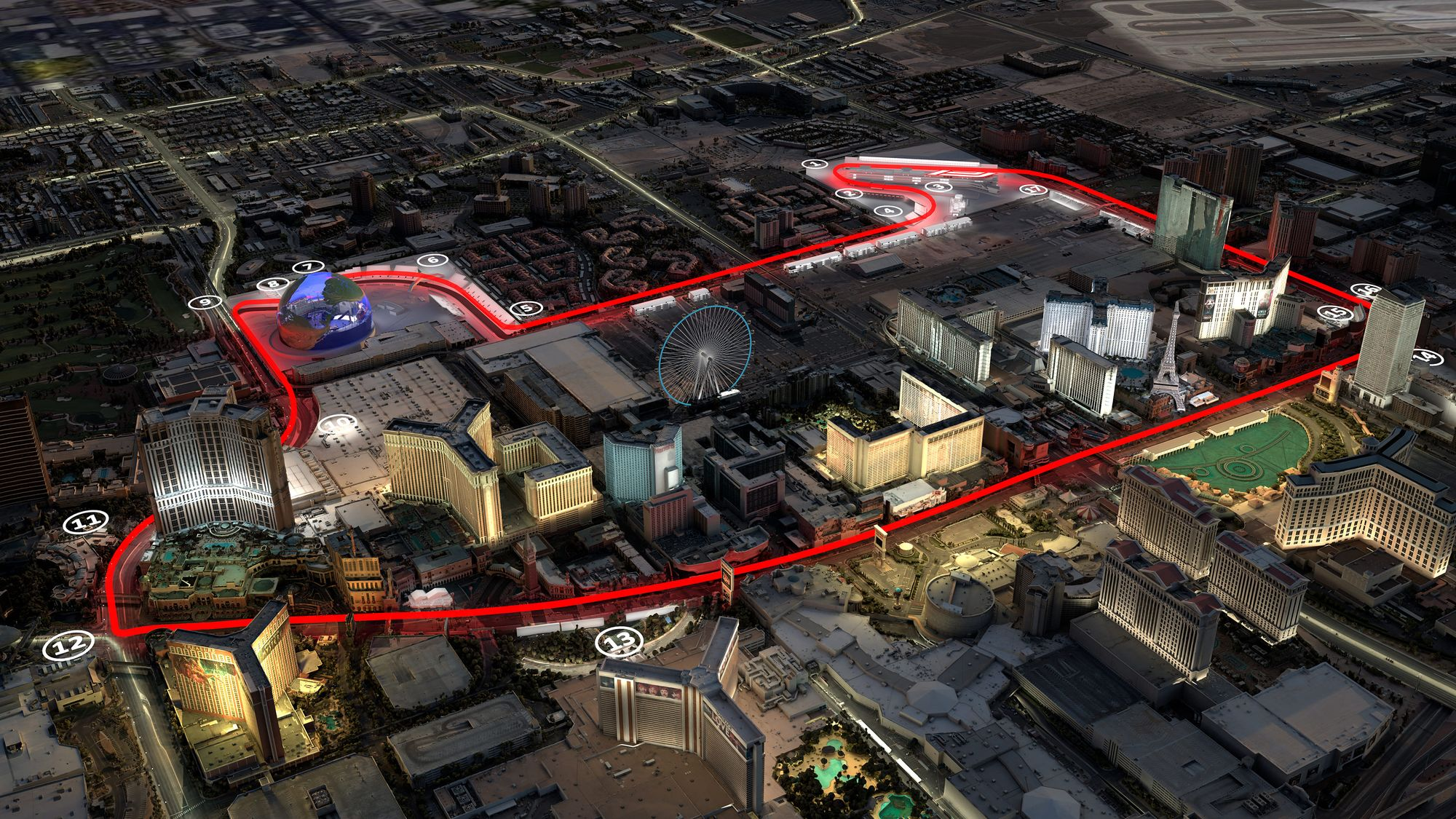 If Las Vegas pays off and F1 is showered by gold in the form of cash, publicity and 'Instagrammable' race experiences, it could have a seismic impact on F1's strategy.
In Bernie Ecclestone's time, this would never have happened. That regime was all about convincing promoters - ideally with big-bucks backing from governments - to pay through the nose for races. And it's a good model, one that F1 largely follows today.
The limitation is that you are in the hands of third parties in terms of where you can race.
Liberty Media identified Las Vegas as a key location for an F1 grand prix. Everyone in the F1 paddock is confident it will work - albeit almost too confident given the internal push to ensure criticism is minimised - and thanks to the interest level it should work. If it does, this model of F1 promoting races will be validated.
F1 is not considering taking all event promotion in-house for the whole calendar as that would be a reckless move. However, there is the possibility that it could add a few additional races in key territories using this format as it attempts to grow the championship - and, of course, make it even more profitable and boost the share price.
India, which F1 has already tried to crack once before the promoter dropped out, has been mentioned and the appeal of a race in a country with a population of over 1.4 billion is clear. Perhaps this promotional structure could also be a means to achieve F1's ambition of having at least one race in Africa?
That's what makes Las Vegas a high-upside gamble. If it succeeds, the money rolls in and F1 has the proof of concept it needs. If it fails, then it will be a blow both financially and to its growth plans.
HOW TO MEASURE IT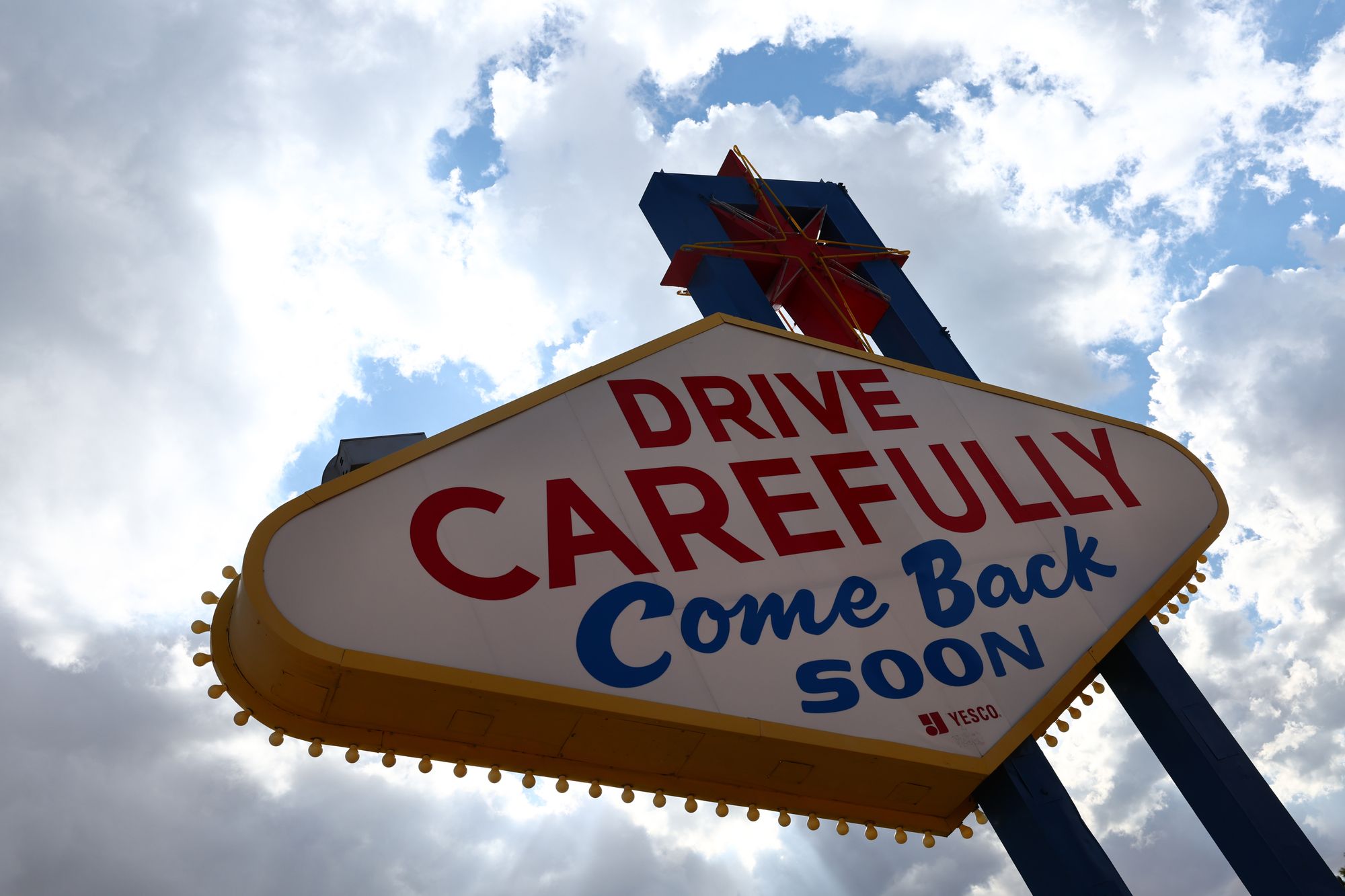 Arguably it won't be until future Las Vegas races that this event's true impact on F1 is understood. But F1 is confident it's a sure thing.
The real measure, of course, will be cold, hard cash. There's every chance that for many F1 fans it'll be a troubling race, not just because of the sky-high ticket prices - the cheapest general admission ticket on general sale was $500 for the three days - but also because it will be all about celebrities, glitz and glamour, possibly to the detriment of the racing.
There have also been suggestions that plummeting hotel room rates and tickets being available so close to the event indicate take-up hasn't been as hoped.
But even organisers insist that the room rates are not related to the F1 bookings and the plan was always to hold back some tickets for latecomers.
Ultimately it's in everyone's interest for the race to be a success because it will fuel F1's growth. And that's going to be good for everyone, even the traditionalists who might find all the hype around F1's Vegas return disconcerting.