Mercedes is developing its 2024 Formula 1 car with a different approach to the "quantity over quality testing" that driver George Russell reckons led to the flawed W14.
A significant car concept change has been talked about by Mercedes for months and the need for this was, according to team boss Toto Wolff, shown perfectly at the last race in Brazil, where Mercedes had a surprisingly awful weekend having won there last year.
Wolff said that showed it was "necessary" to commit to the car "changing completely" for 2024, with trackside engineering director Andrew Shovlin previously claiming that whether Mercedes has cured the handling issues that have dogged the W14 will depend on "a number of projects".
The drivers have backed Mercedes to achieve this and not make the same mistakes going into the third year of this rules cycle. Russell has suggested a different way of working will prevent Mercedes just repeating the loop.
He reckons that Mercedes' poor 2022, the extent of the issues on that year's W13, and the urgency to recover for 2023 caused some rushed decisions but is already confident that the 2024 process has started to yield benefits.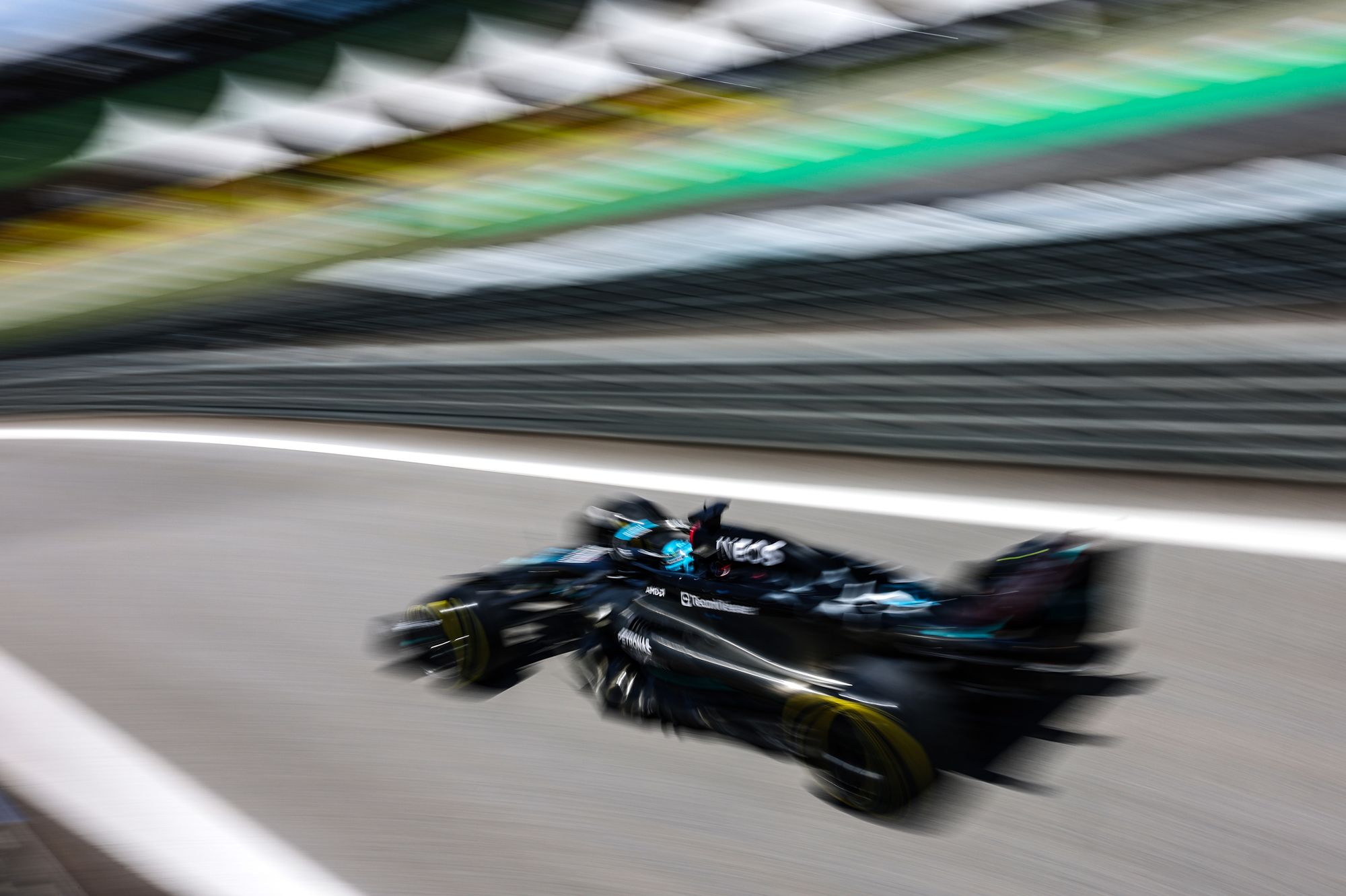 "We have 12 months' further information, direction, and we've managed to implement some of these changes we want for 2024, in certain tests, so far this year that work as we anticipate," Russell says.
"The work that we're putting into 2024, we've been a lot more thorough with our assessment of every single decision.
"The car was nowhere close to where we wanted it to be for the last season [2022]. And we felt a lot needed to change [for 2023].
"We perhaps rushed a couple of decisions without thoroughly testing out the simulator, going through the potential consequences. And we were just trying so many different things.
"It was more quantity over quality testing last year. Whereas this year, we've really nailed down on the direction we want to go, we've thoroughly tested that process to kind of triple check this is the direction we're taking.
"I'm confident 12 months later, we've now got two years' worth of learning, I hope we're not going to be caught out by anything going into next year.
"This doesn't mean that we're going to have the fastest car on the grid. It just means I don't think we're going to stumble at the first hurdle."
This kind of detail was new but in broader terms it is not the first time that different methods are being alluded to.
It has also been mentioned by Russell's team-mate Lewis Hamilton and Mercedes technical director James Allison, who returned to the role earlier this season in a swap that made Mike Elliott chief technical officer until his recent departure.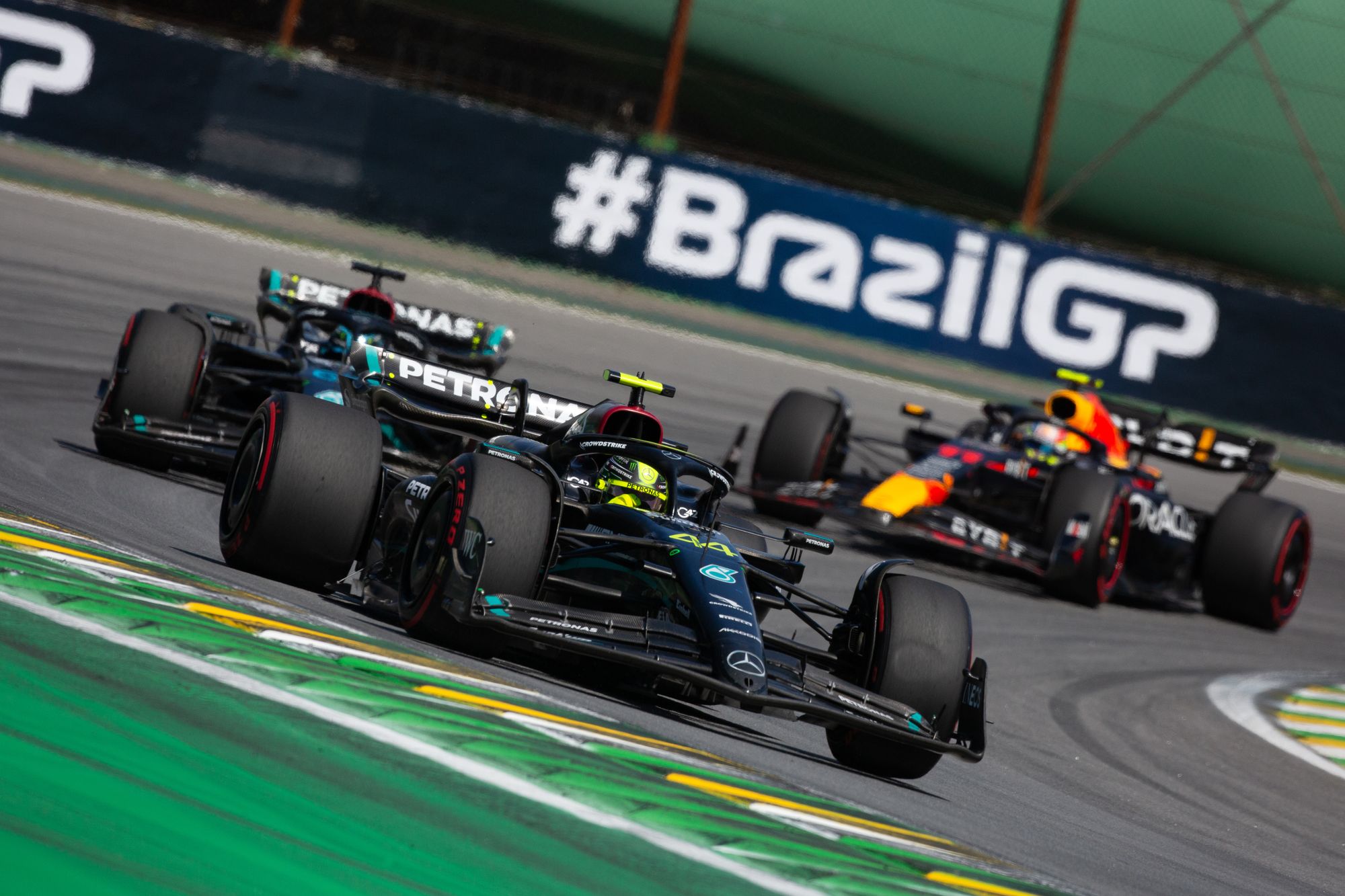 Allison said at October's Qatar Grand Prix that Mercedes was having more meetings rather than significantly adjusting the way it conducted them, admitting "we spend a bit more time with each other", and the drivers had engaged more back at the factory as well - which Allison said was to ensure "the things that we are working on are well-aligned with what they're describing".
He also indicated it is more important than usual for the 2024 car to have a strong foundation as it will likely be key to the 2025 car, given much of 2025 is going to be spent working on brand new regulations for 2026.
That could make 2024 the last real chance to attack this ruleset before attention starts shifting to 2026, which could set the pecking order for several more seasons, hence the importance for Mercedes to have a more serene and effective development process now.
This seems to fit with a move away from the image of firefighting that is conjured by Russell's description of the 2022/2023 process.
Another key difference compared to this time 12 months ago is that one extremely influential figure is no longer with Mercedes at all, given Elliott's recent departure.
However much alignment there was when Elliott was the technical director and Allison the CTO, Mercedes is now back to working under a different technical leader on a day-to-day basis and has lost a voice that the likes of Wolff and Hamilton have said is so significant and beneficial.
That must have an impact on the development work taking place for 2024. But few will argue Mercedes is not in safe hands with Allison again, and beyond that F1 teams are too vast and complicated for one person to be the difference between success and failure. Just like there is never a single silver bullet technically.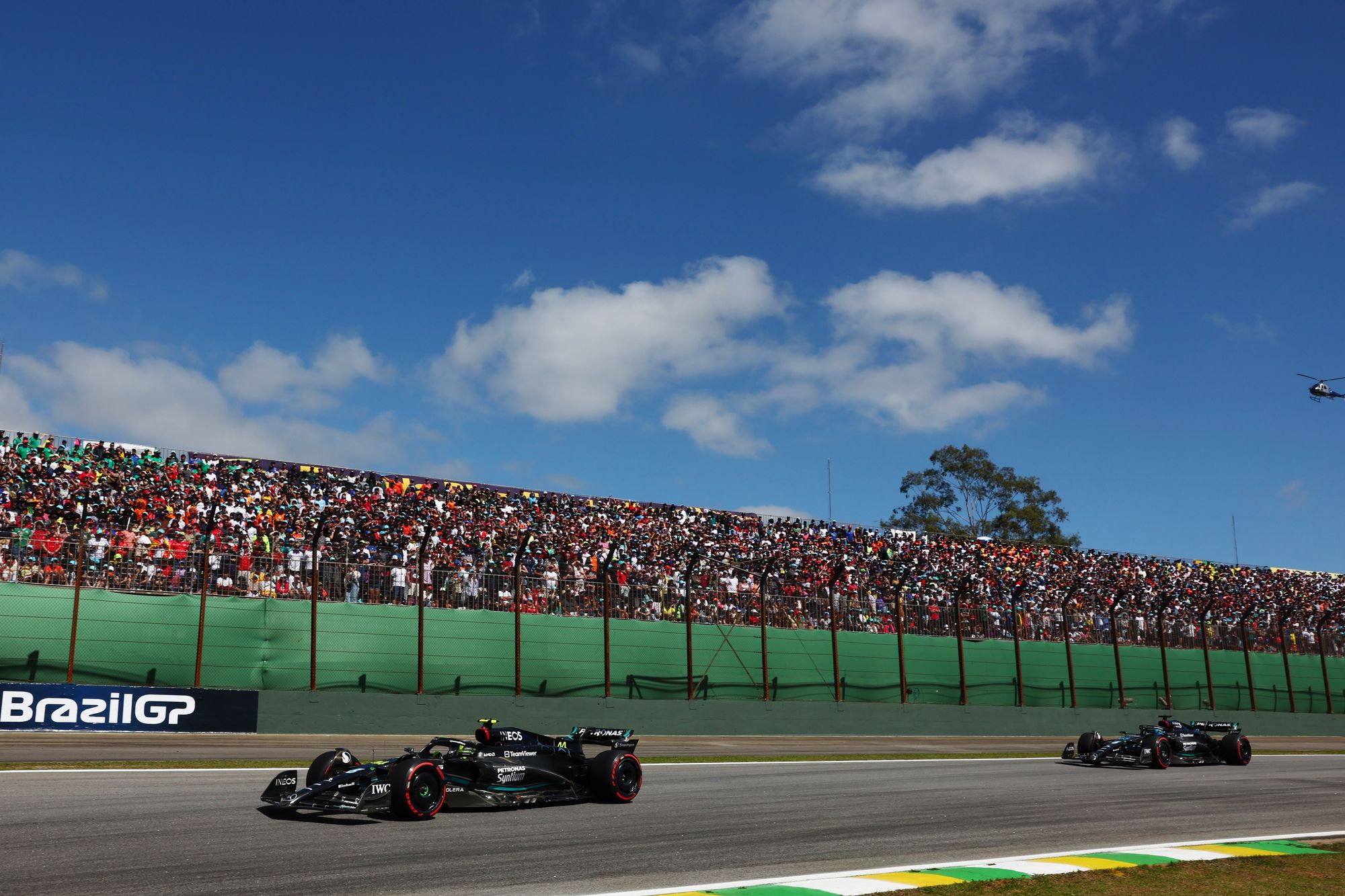 There are a lot of moving parts in a large system, which Mercedes managed to have working in exactly the right way for many years during its run of title dominance.
The body blow of how this rules cycle started seemed to badly disrupt that, but Allison seemed convinced last month that the course correction had started.
"I feel like all of us have got a pretty clear-sighted view of what we want to do with the car," he said.
"This championship, while we haven't made the really impressive progress that, say, McLaren have, we have nevertheless been charting a path through the season that gives us a very clear idea of what we need to put right.
"That makes next year's fun very exciting to look forward to, and this period of the year extremely enjoyable."
The first answers of what Mercedes has really learned and how it is applying that will not come until next year's pre-season test. But there will be a more short-term assessment of Mercedes' capabilities before then, in the form of the final two races of 2023.
Mercedes needs to prove Brazil was just a "nasty surprise", as Wolff put it, given that race had been preceded by two more competitive races with an upgrade slated to be a signpost for its 2024 work.
Looking ahead to the first part of the season-closing double-header - a new, unique challenge in Las Vegas - Wolff sounded more upbeat than he unsurprisingly did at the end of "probably our most difficult weekend of the season".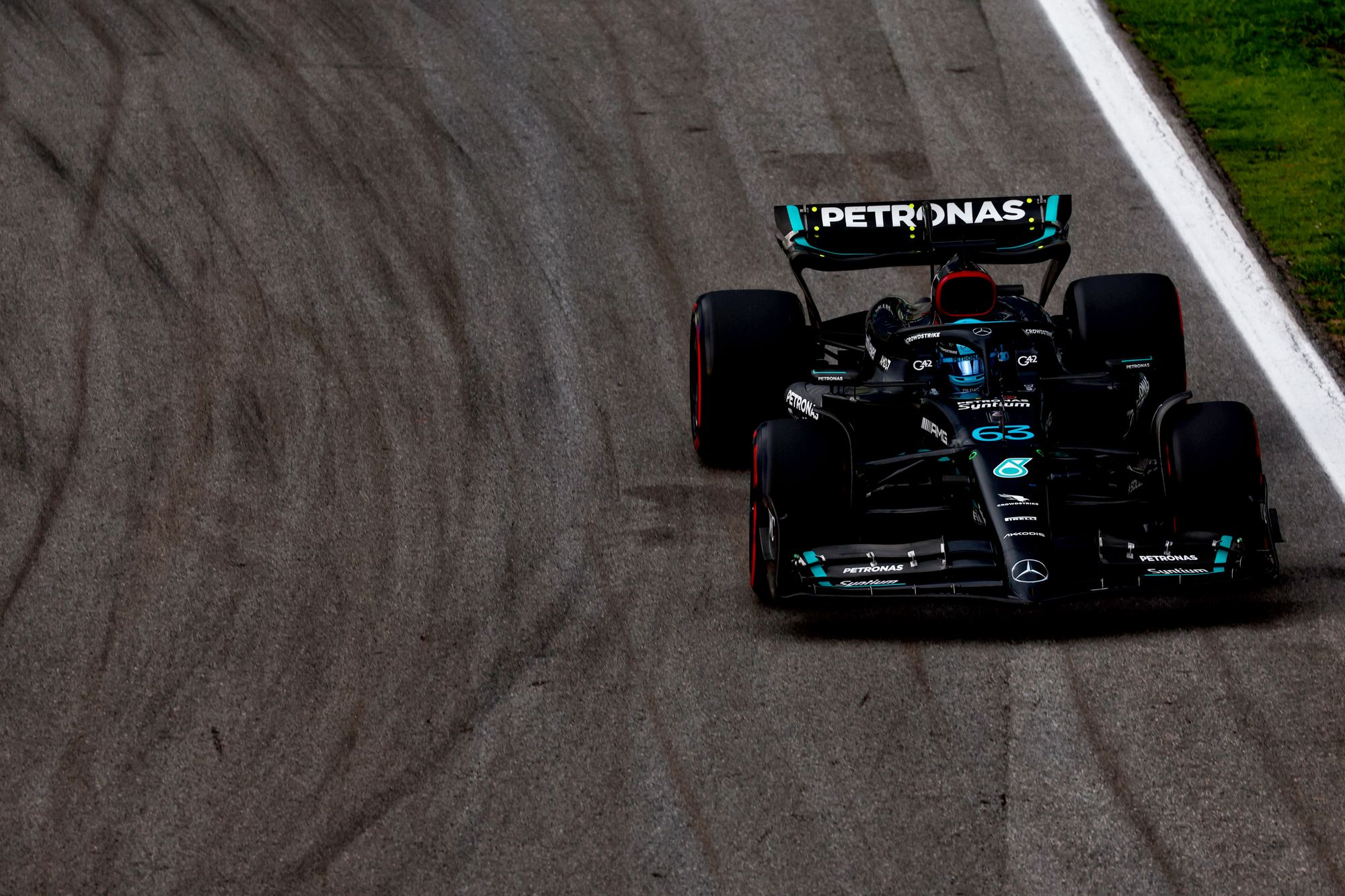 "After promising performances in the US and Mexico, we didn't perform at our best in Brazil," Wolff said.
"We have been hard at work to identify the wrong turn we took with the set-up; we have done that.
"We understand our mistakes and can explain our performance loss to the field."
Nobody could really have expected Mercedes to divulge exactly what went wrong, how it needs to fix it, and whether it can. Ultimately, the proof will be in the on-track performance. And that goes doubly so for next year.